We are making such a fun block this week in our sew along! We are making up the Large Patchwork Star Block in the Swinging on a Star Sew Along!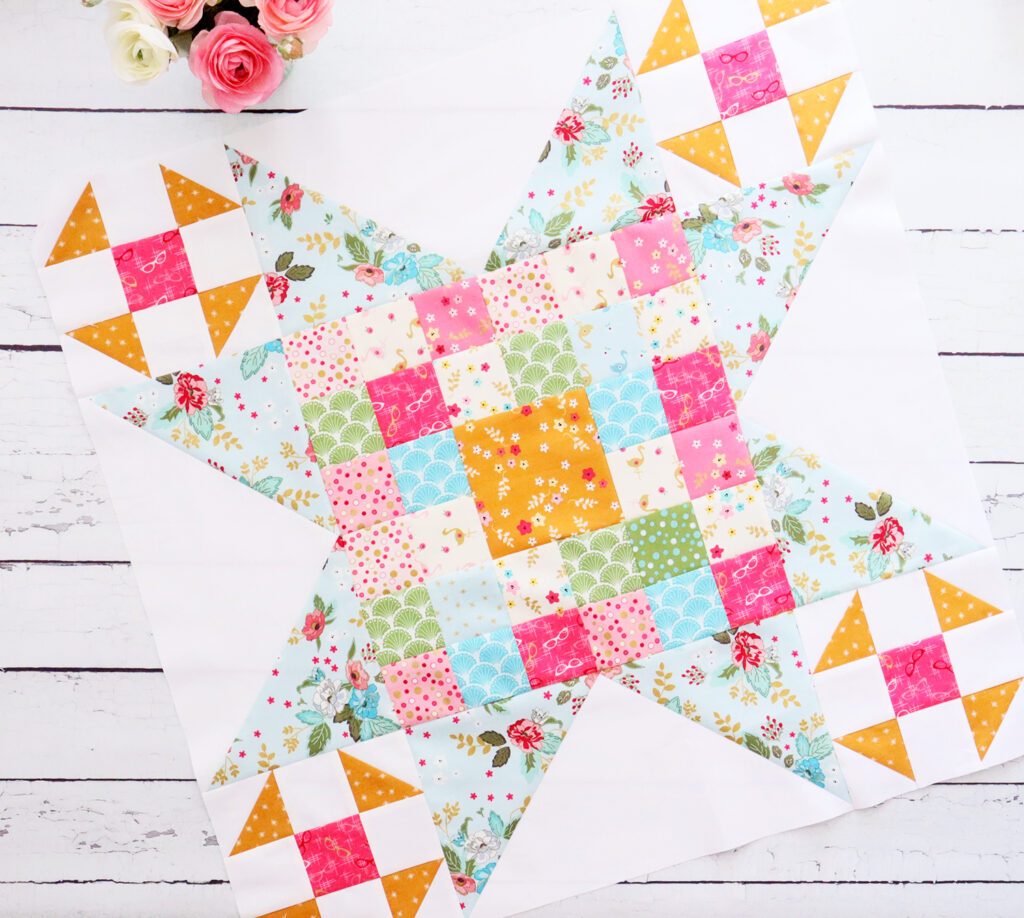 This is our last block in the Sew Along before we start assembling our quilt tops! We are sewing through the Swinging on a Star quilt pattern, taking a block each week. I'm also doing video tutorials for everything so whether you are sewing along with us now, starting later in the year, or three years from now, you can access the videos at any time!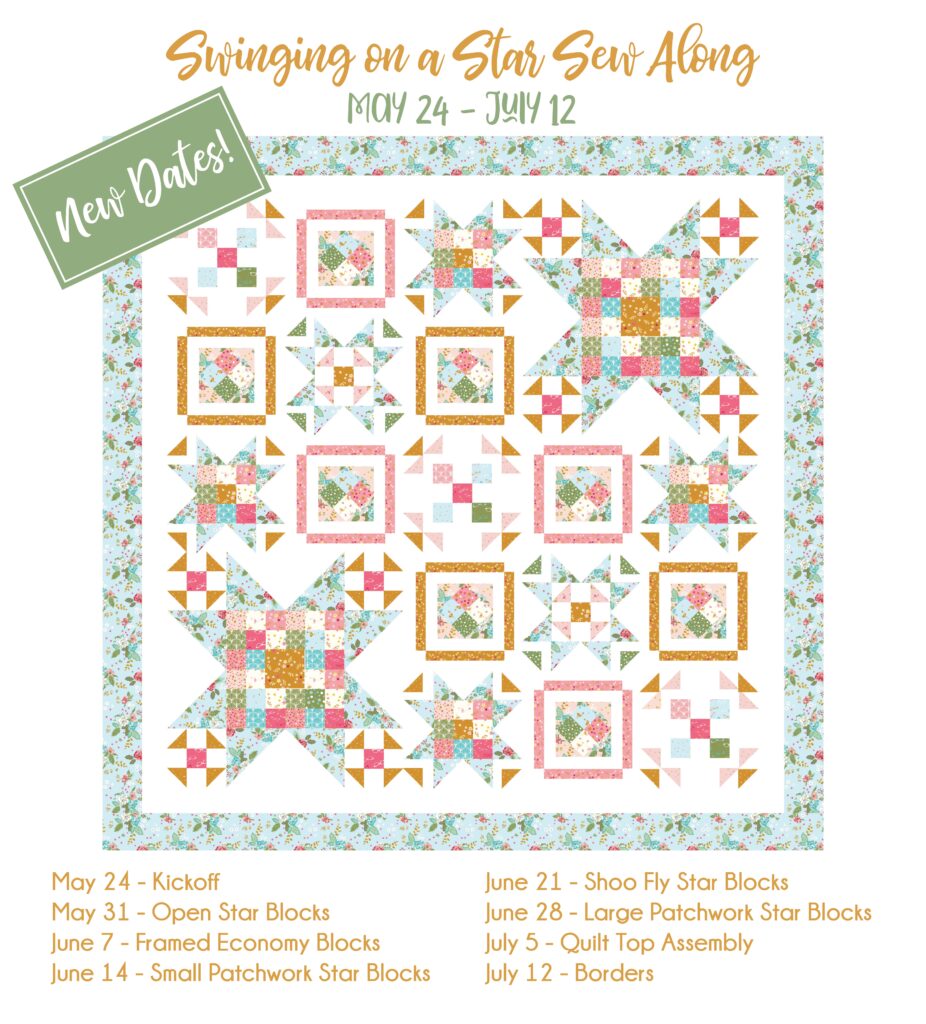 The Large Patchwork Star Blocks are the big corner star blocks on the quilt, and they are so much fun to make! They are assembled just like the Small Patchwork Star Blocks, but with lots more patchwork in the center – and much bigger!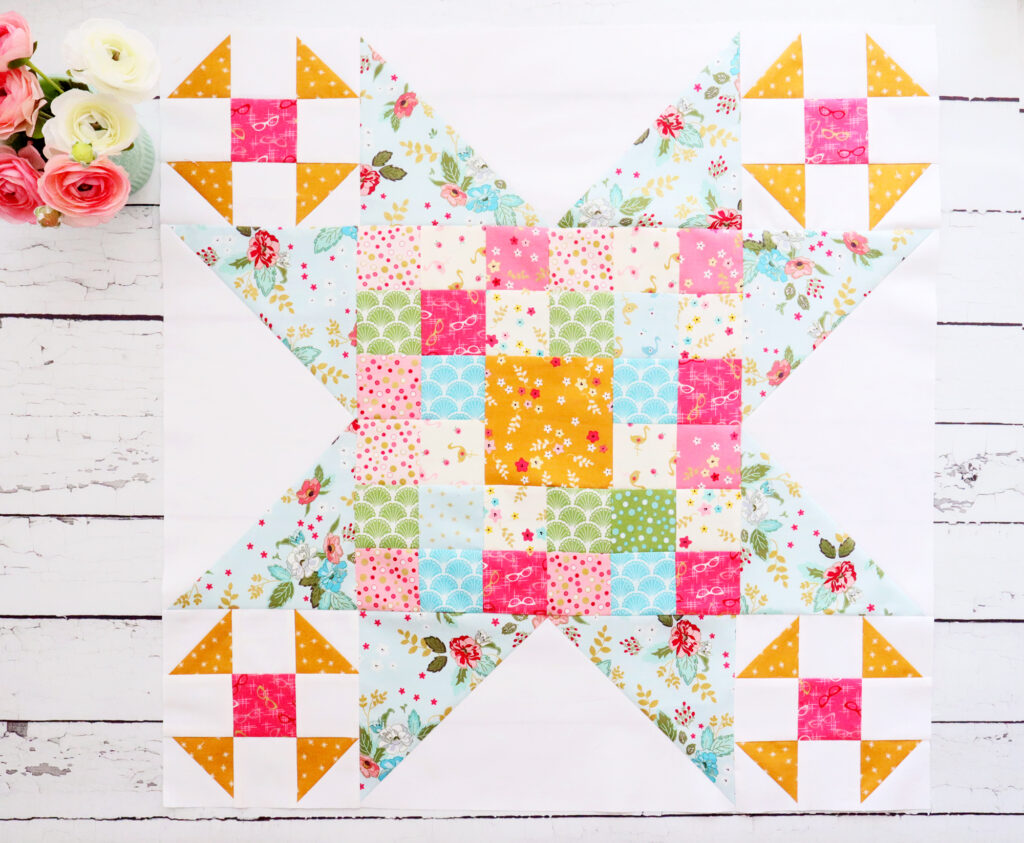 I'll be doing the video tutorial for this block Live on Monday 6/28 at 2 pm CST in my Facebook Group and on YouTube! I'd love for you to tune in Live, but if you can't make it the video will be available there and here on the blog at any time after.
Large Patchwork Star Block – Swinging on a Star Sew Along
You can find my other blocks in the quilt here: