I am so excited to sew up this new quilt with you – today is the Swinging on a Star Sew Along Kickoff!!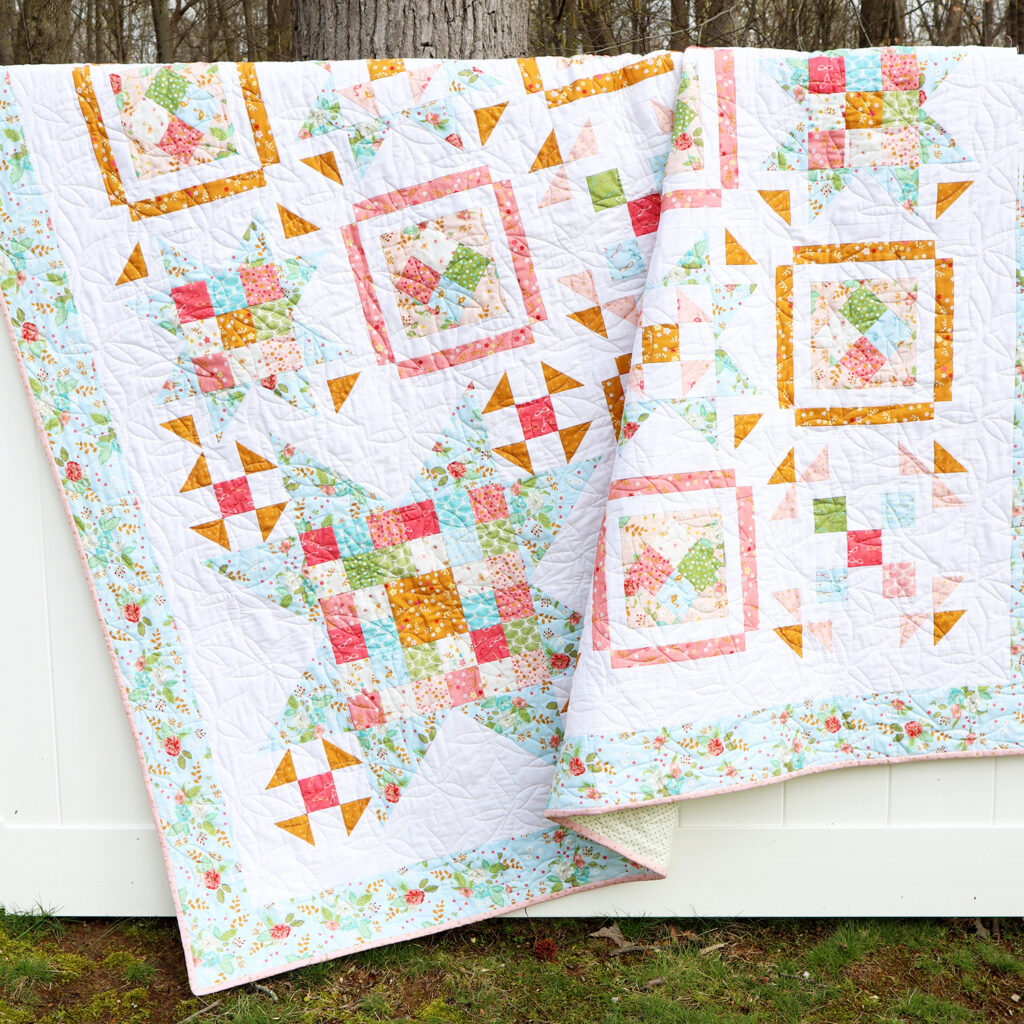 Today we are gathering up our patterns and fabrics and getting ready to sew next week! This will be such a fun sew along. Here's our schedule!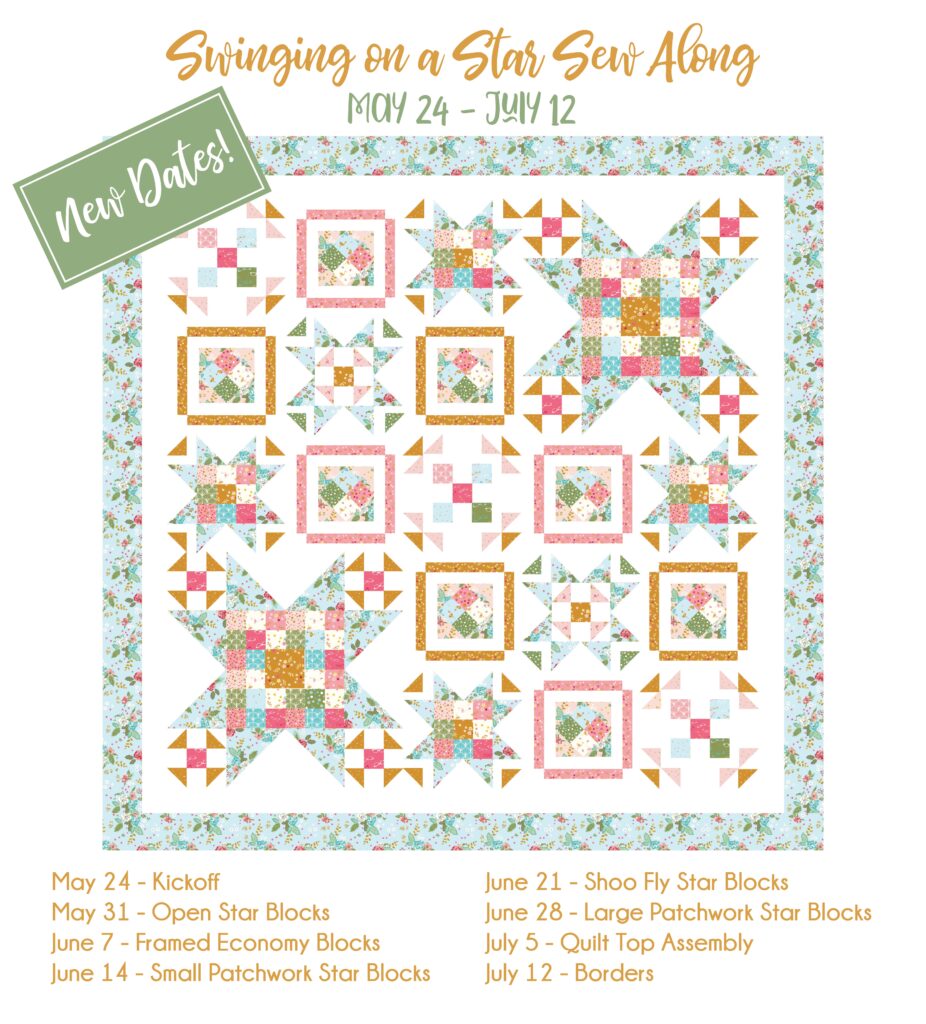 Swinging on a Star Sew Along Kickoff
Joining in is super easy! You just need to purchase the Swinging on a Star quilt pattern and choose your fabrics! You are welcome to sew along with any fabrics you like! You can use fabrics from your stash, pick out a fun bundle, or use Stardust fabric! (my personal favorite lol :)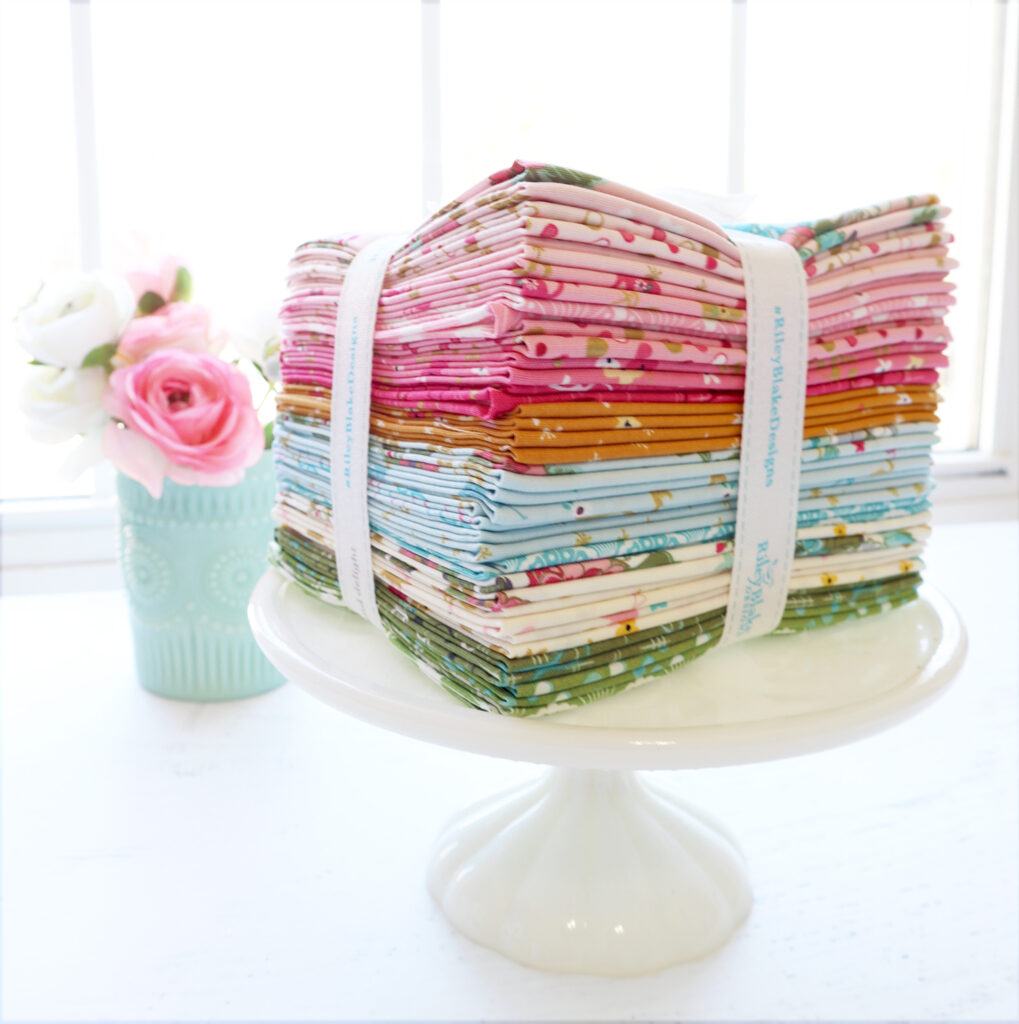 There are also Swinging on Star Quilt kits available!! They are arriving in stores this week so make sure you check out my list of fabric shops carrying Stardust for links. The kit includes the pattern, fabric to make the quilt top, and binding. You will just need to purchase batting and backing for finishing. The kit comes in a gorgeous keepsake box as well!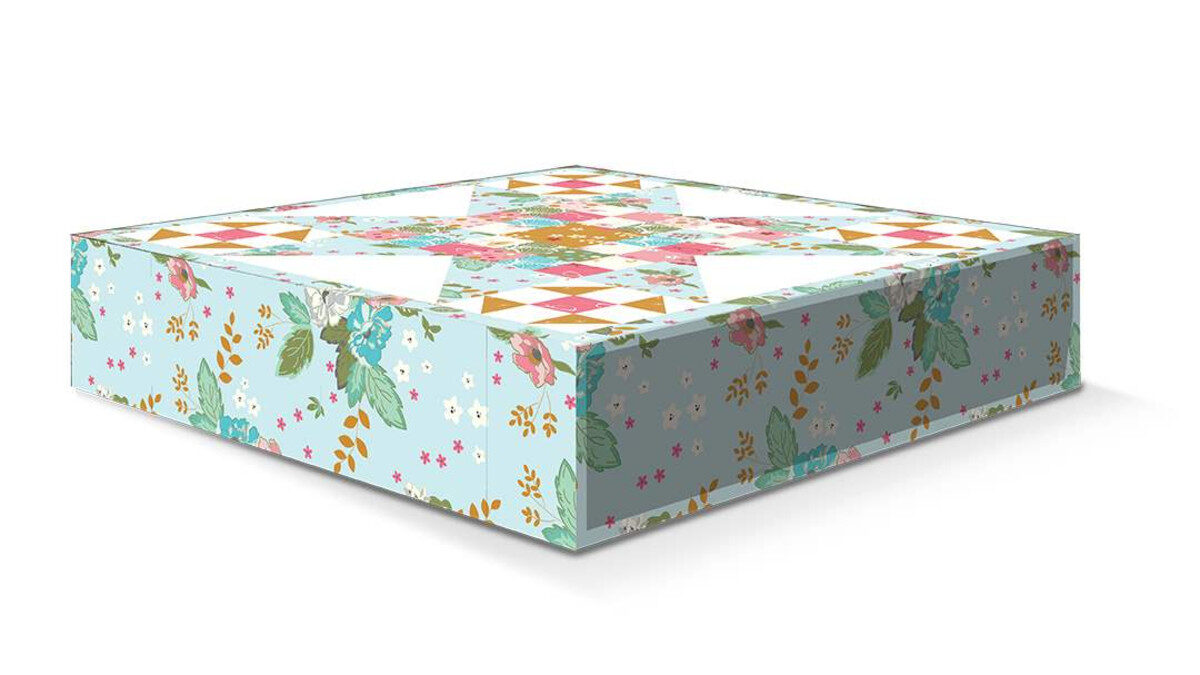 Each week in the sew along we will be making a type of block in the Swinging on a Star Quilt. I'll be posting my photos of the blocks each Monday on the schedule and I'll be doing live videos each Monday with a sew through of the block! It will be so fun, I'll have tips each week for easy assembly as well as giveaways. The videos will be streamed live at 2PM CST in my Facebook Group and on YouTube. You can join in and watch during the Live, or you can access the video any time later. You can tune in today for the kickoff of the sew along. We'll talk about fabric, how the sew along is going to work, and have a giveaway!
Check out this week's video here: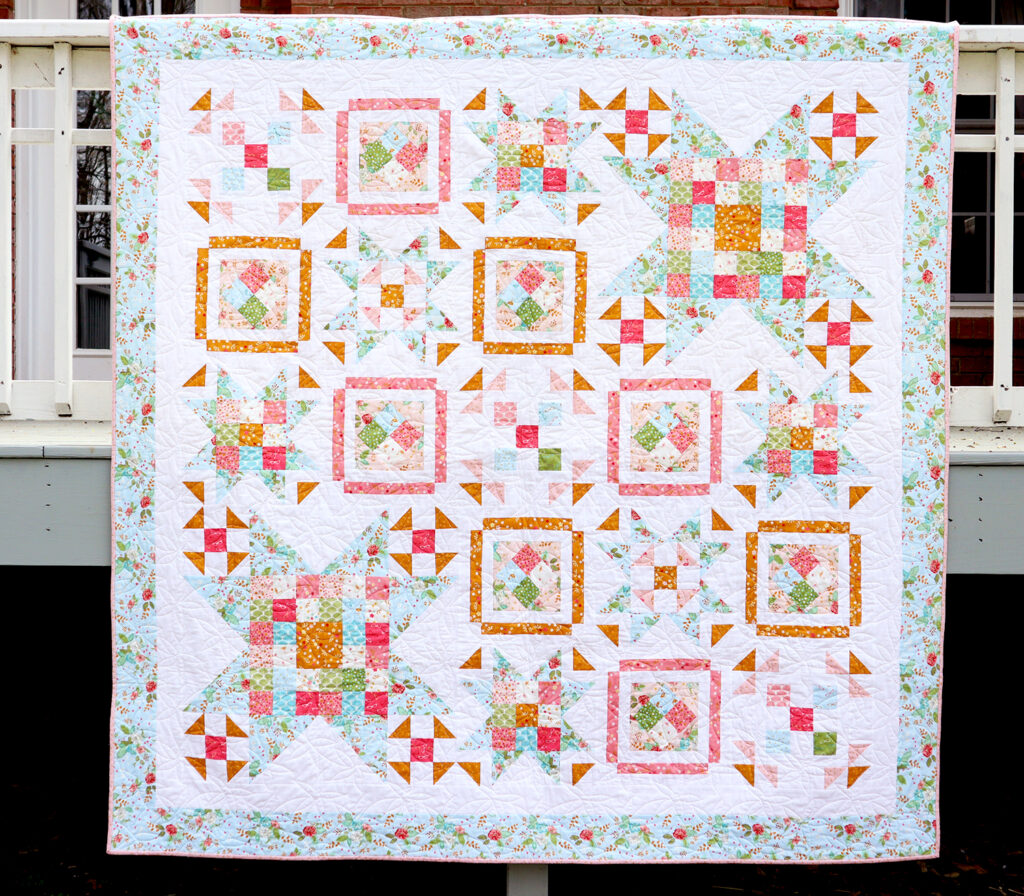 I can't wait to see your fabric choices! If you are sewing along, share your fabrics and you are welcome to use this badge if you are joining in! We're using the hashtag #SwingingonaStarSAL. This is going to be such a fun quilt to make together!