It's Week Three in our Swinging on a Star quilts so it's time for a fun new block! This week we are sewing up the Small Patchwork Star block in the Swinging on a Star Sew Along!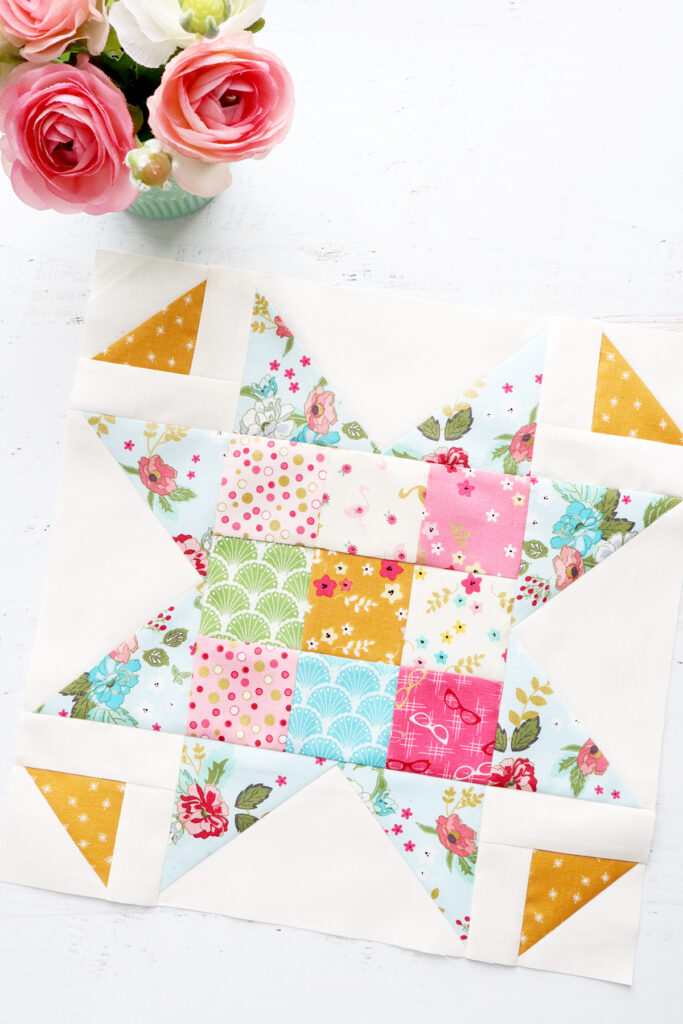 We are sewing through my Swinging on a Star Quilt Pattern as a sew along, make a different block style each week! This is only week three so there is still plenty of time to jump in. All the posts and videos will continute to be available after the sew along so you can sew at your own pace as well. Here's our schedule: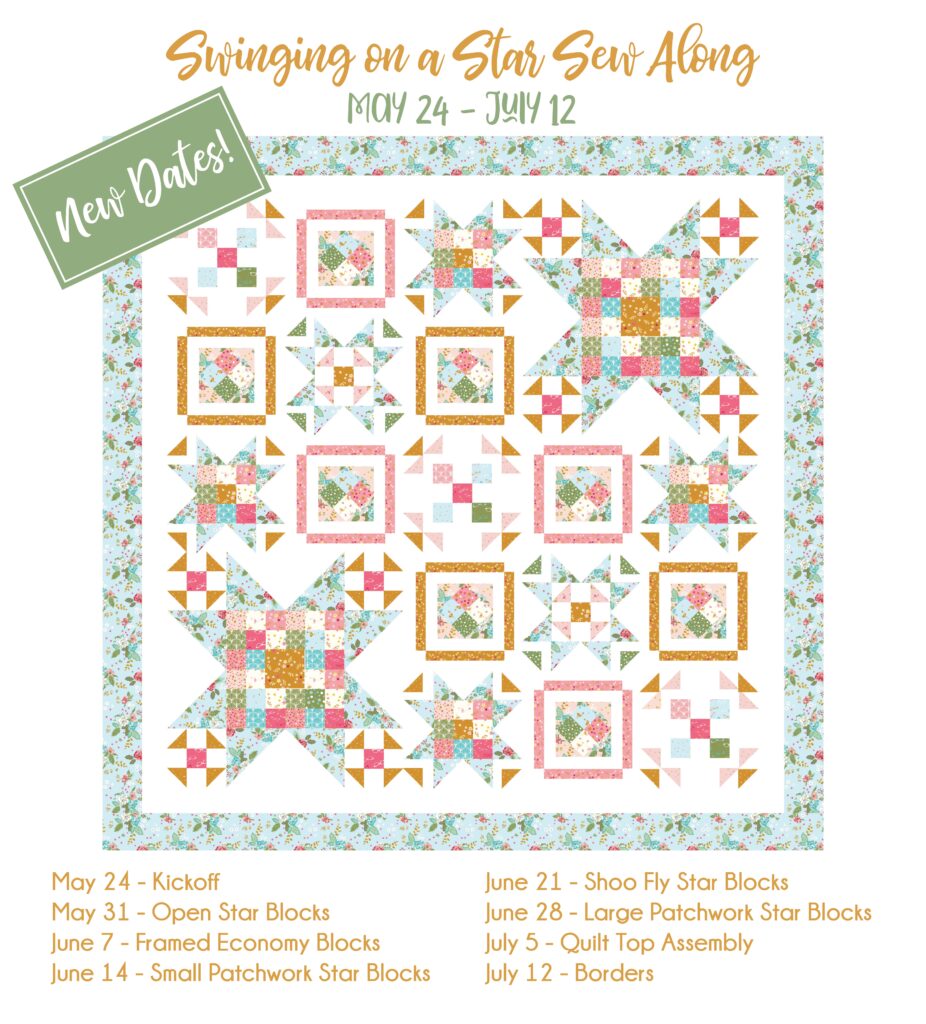 Today we are starting our Small Patchwork Star Blocks! There are four of these blocks in the quilt and they are so fun to sew up. The blocks have a patchwork look to the centers with the nine-patch in the middle and you can have fun with these blocks – change them up for different colors or do a little fussy cutting if you want!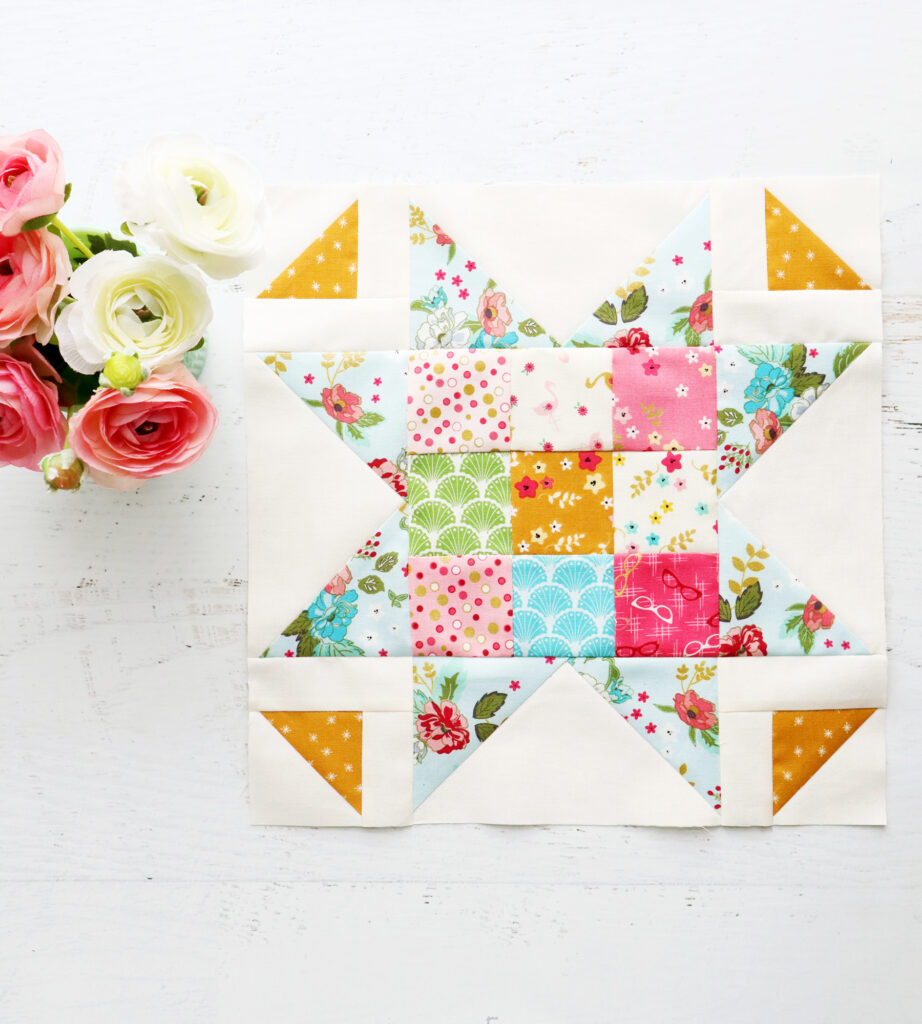 On my version of the quilt, I used the same print for the star points as the border so it all ties together. Feel free to change those up if you are using different fabrics from your stash though!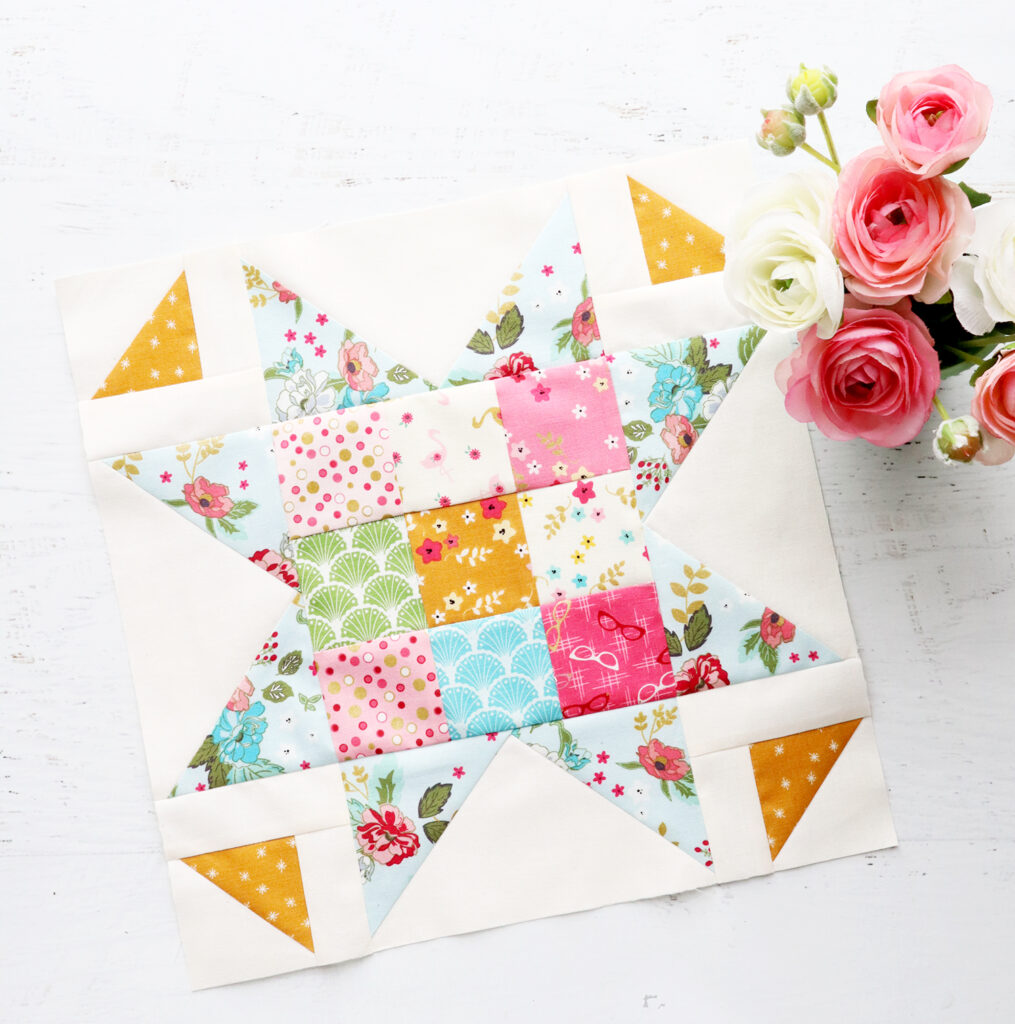 This week I'm out of town so instead of sewing through the blocks in a live video, I've got the video all ready to go for you! So you can watch the YouTube version here, or check it out in my Facebook Group.
Small Patchwork Star Block – Swinging on a Star Sew Along
I can't wait to see your versions of this block! You can share your photos in the Facebook Group or on Social Media with the hashtag #SwingingonaStarSAL.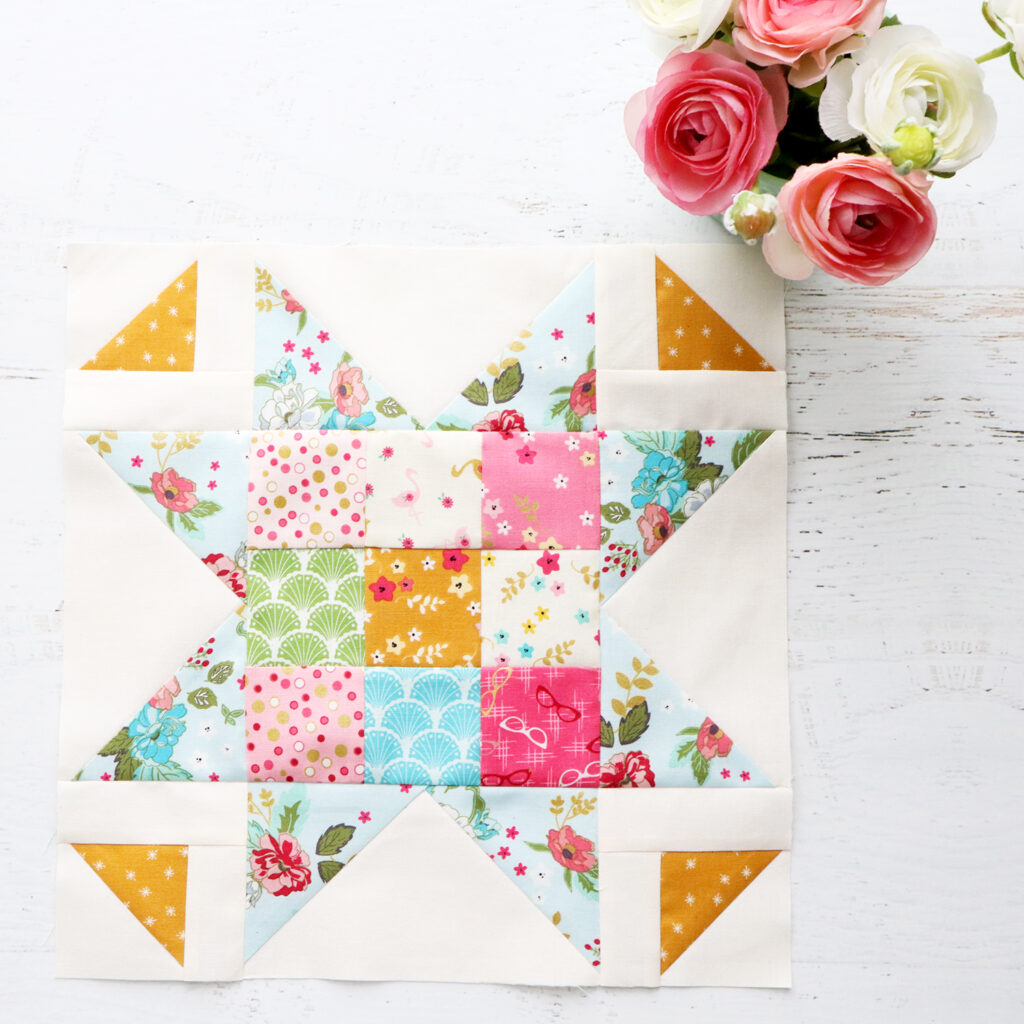 You can find my other blocks in the quilt here: