It is Week Two in the Swinging on a Star Along and we are sewing up our Framed Economy Blocks! These blocks are quick and so fun to sew!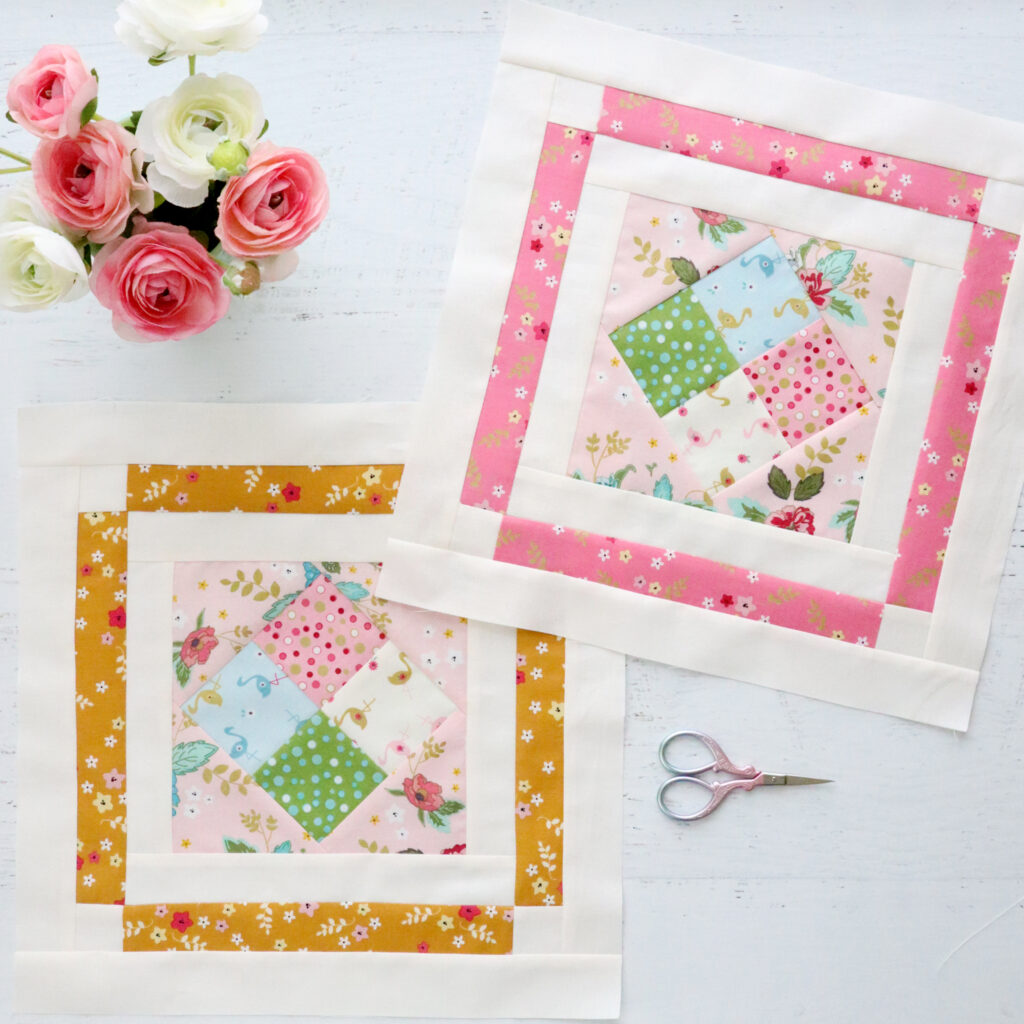 The Swinging on a Star Quilt is a fun sampler-style quilt that I designed to go with my fabric collection, Stardust! We are making a block style each week and you can sew along with Stardust or with any fabric you'd like!
You can find Stardust fabric and Swinging on a Star Quilt Kits in shops here.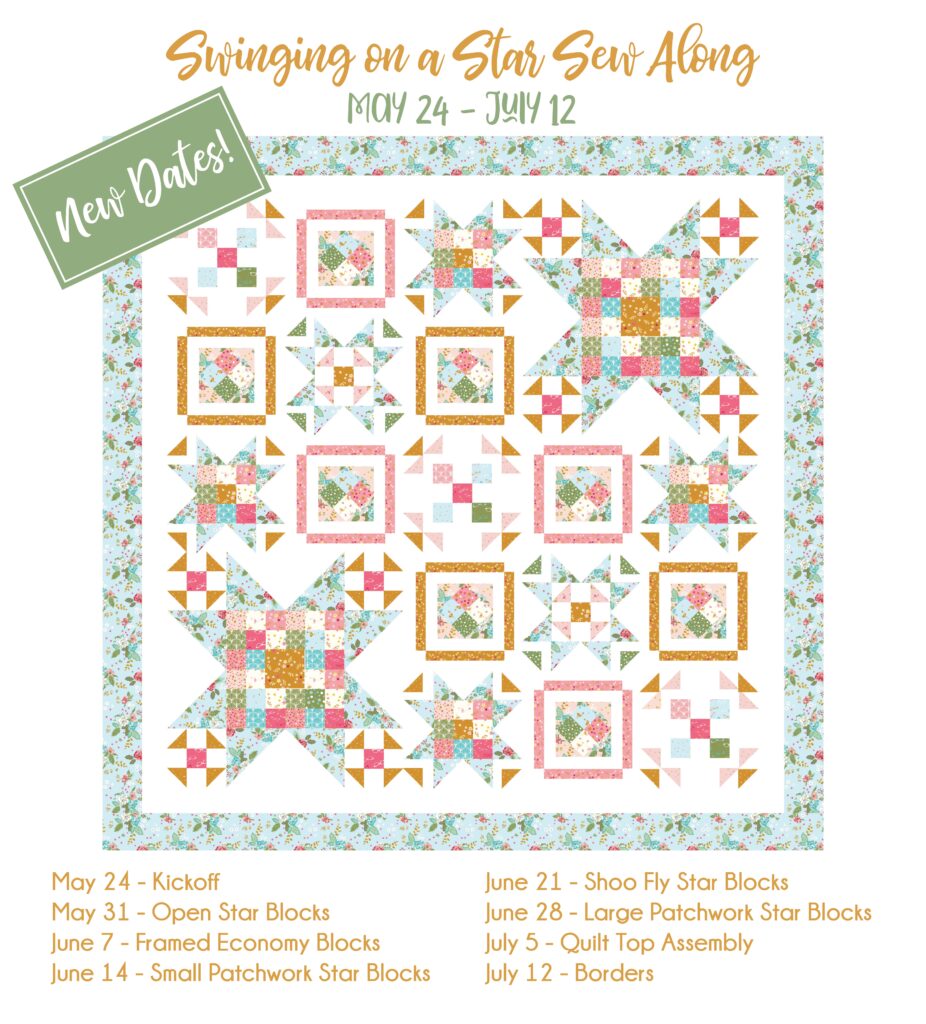 Framed Economy Block – Swinging on a Star Sew Along
This week we are sewing up the Framed Economy blocks – the blocks in the quilt that have the square border. WE'll be making eight blocks this week but don't worry – they are quick to sew up!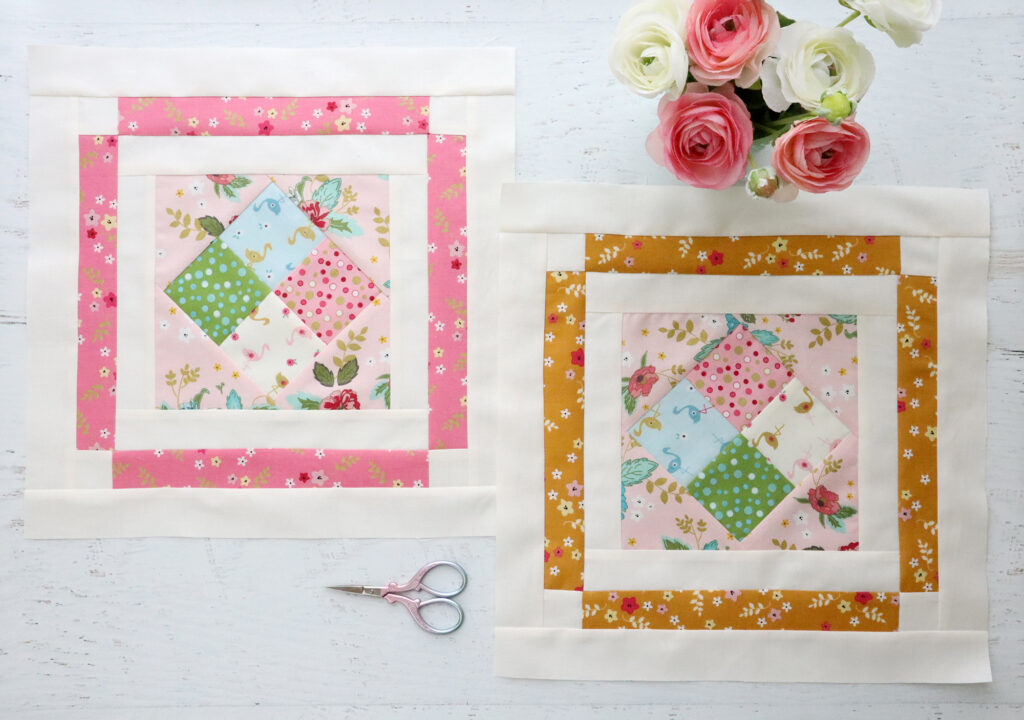 You can have fun with the centers of these blocks and change up what prints are in the four patch at the center, or you can leave them the way I did and use the same four prints in all the blocks. I made four of my blocks with a butterscotch floral frame and four with a peony floral frame.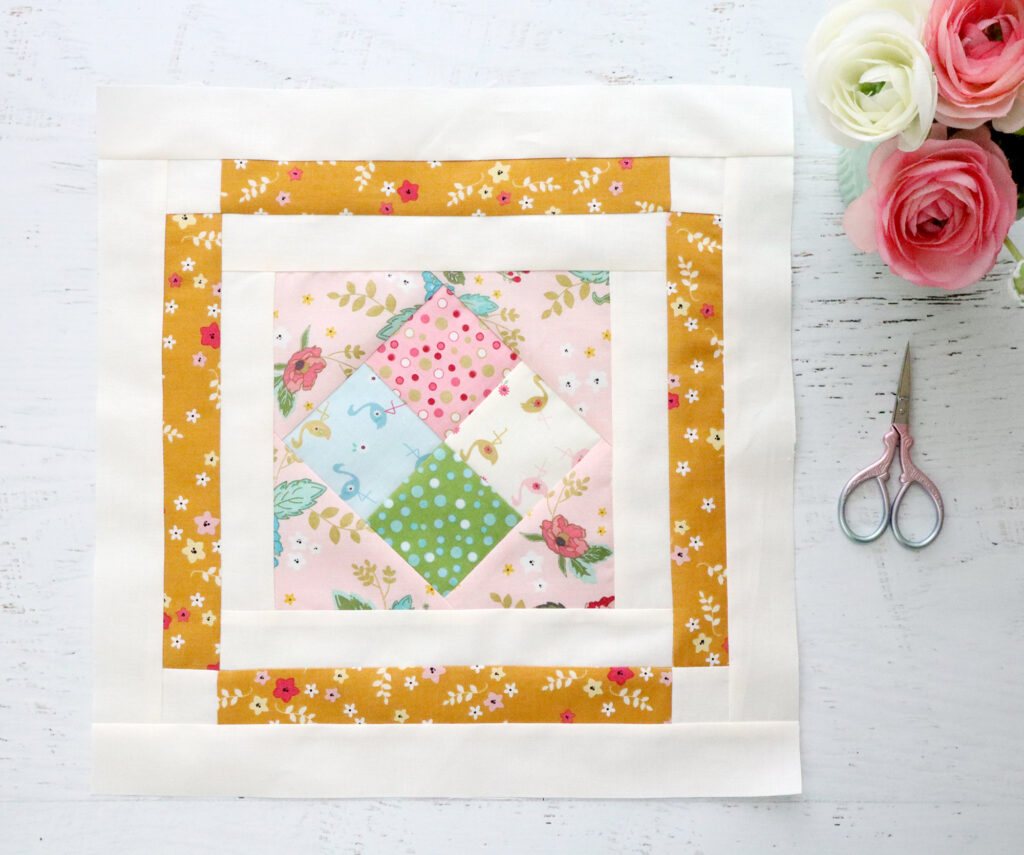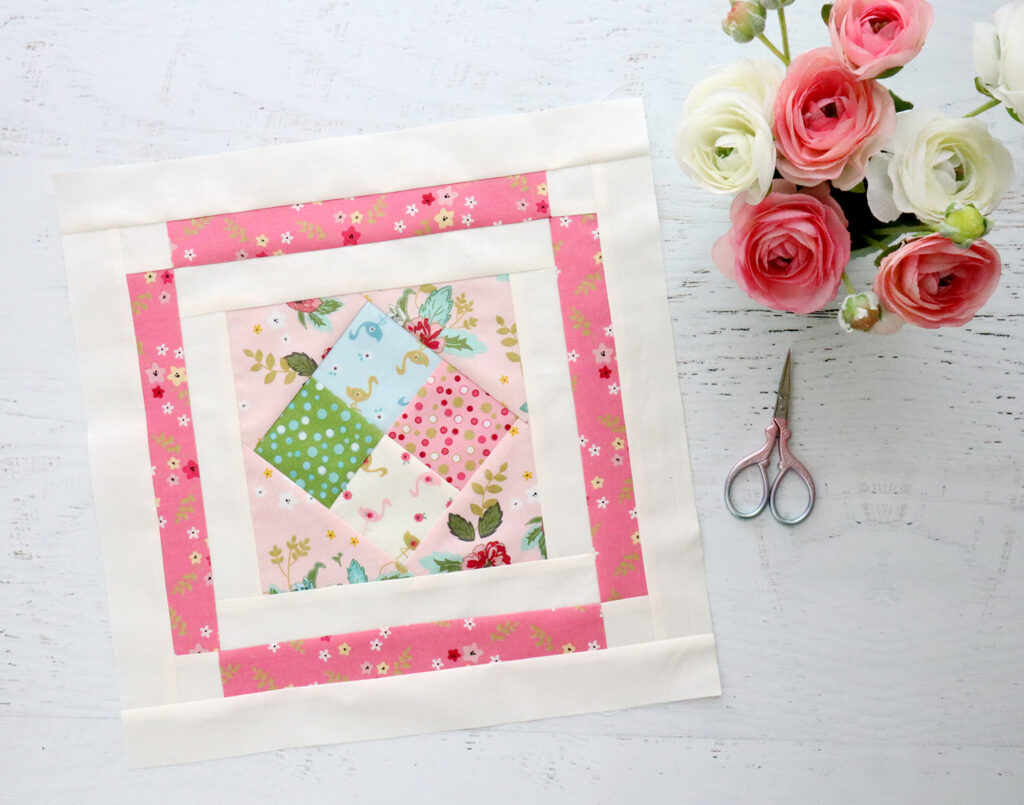 They look so sweet scattered throughout the quilt!
Watch the video tutorial for the Framed Economy Block Here!
You do still need the Swinging on a Star quilt pattern to sew along, but in the video, I share tips and tricks for making sewing each block super simple! Plus we have a great time hanging out and there are giveaways too!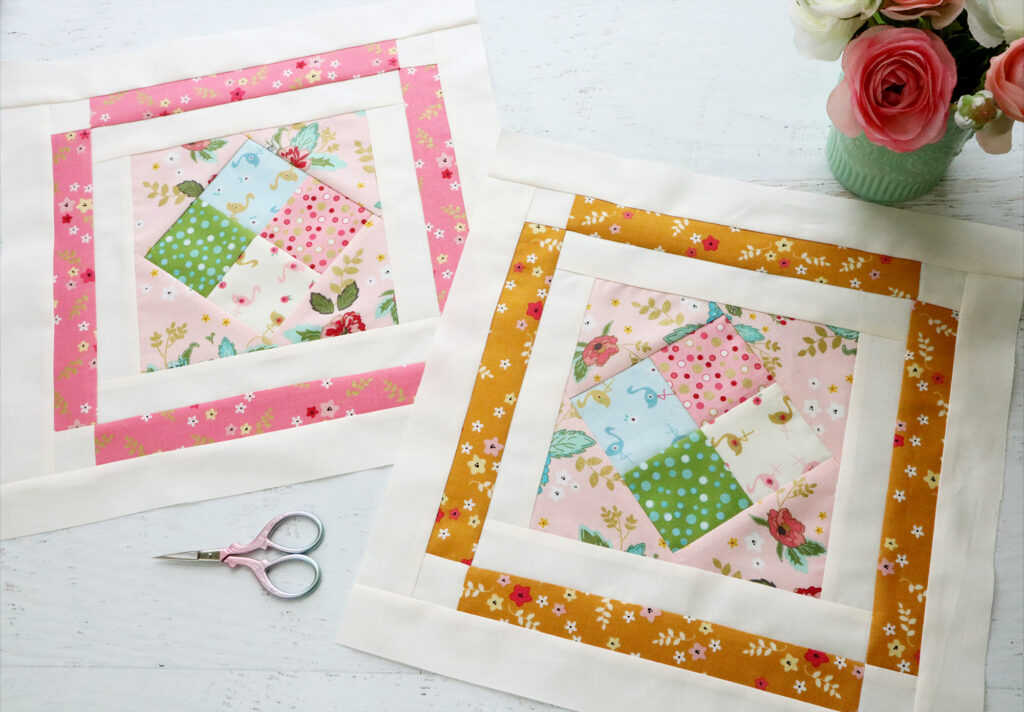 You can share your blocks with the hashtag #SwingingonaStarSAL – we would LOVE to see your pretty blocks and what fabrics you are sewing with!