It's Week 1 in our brand new sew along! We are starting off the quilt with the Open Star Block in the Swinging in a Star Sew Along!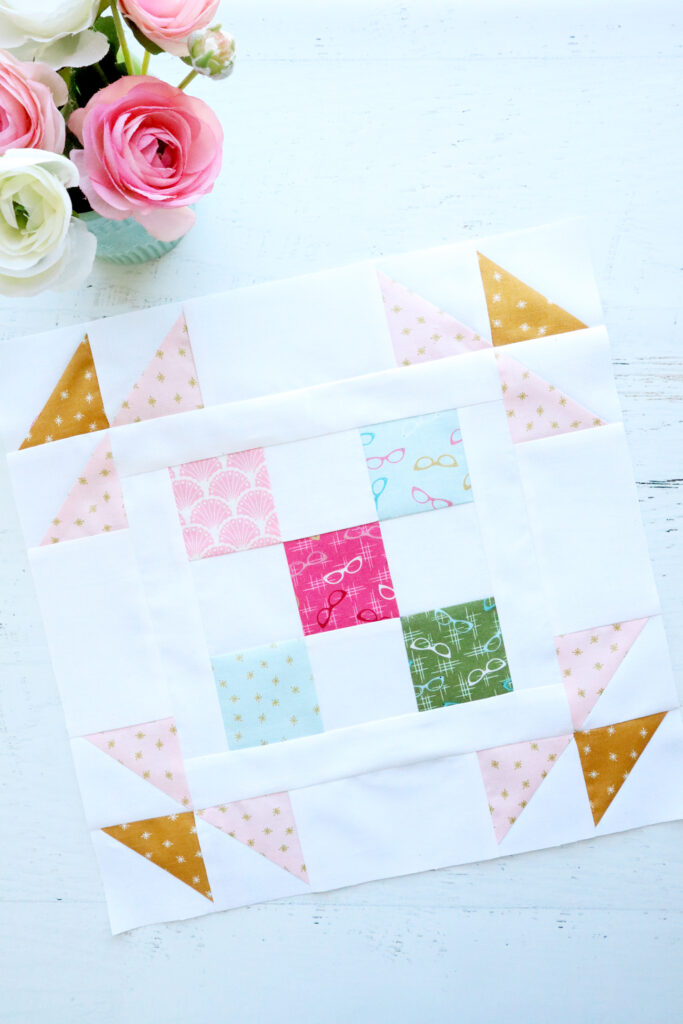 This is going to be such a fun sew along, I can't wait to see your versions of all the blocks!
If you're new to the sew along, we are going to sew through the Swinging on a Star quilt together! We will be making a different block style each week and working through each section of the quilt. I'm using my Stardust fabric with this sew along, it looks great with the Swinging on a Star quilt! You can sew along with Stardust, or any fabric you choose!
Open Star Block – Swinging on a Star Sew Along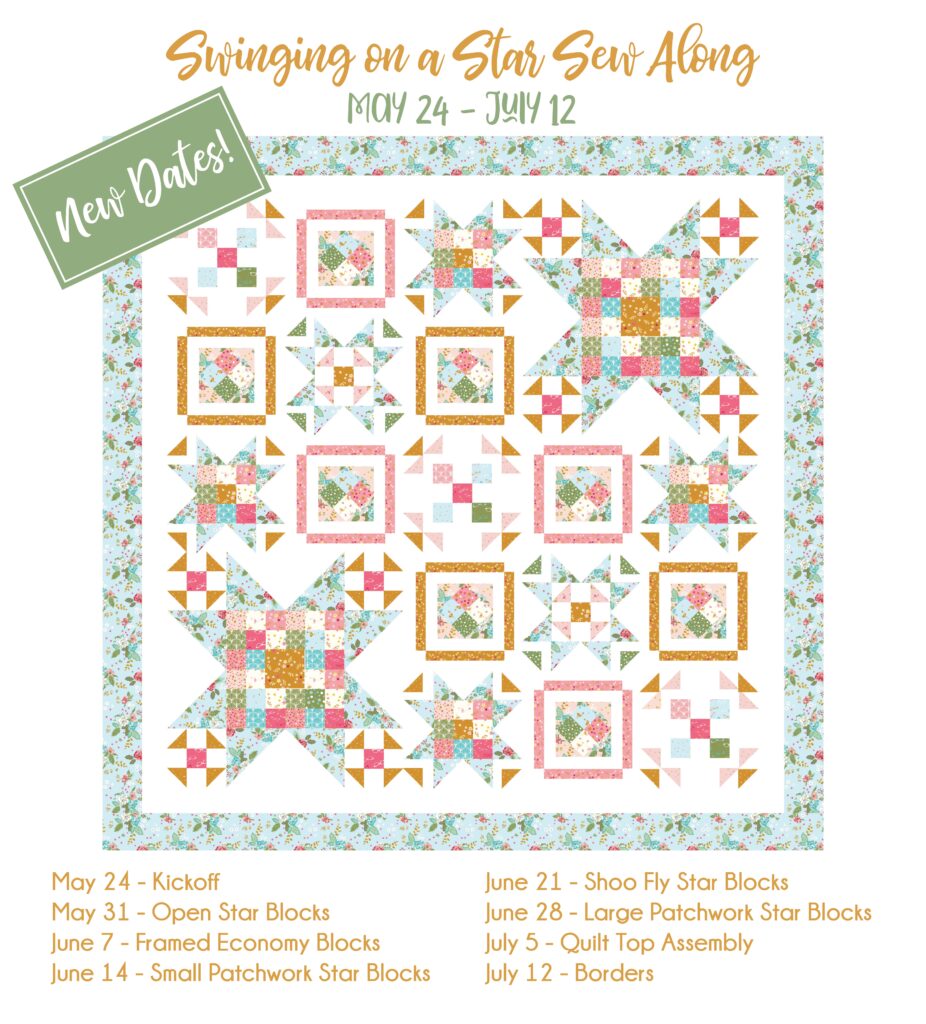 We are starting with the Open Star Blocks – you will need 3 of these! The blook has a sweet nine-patch center and is surrounded by some little star corners. It's a quick and easy one to put together.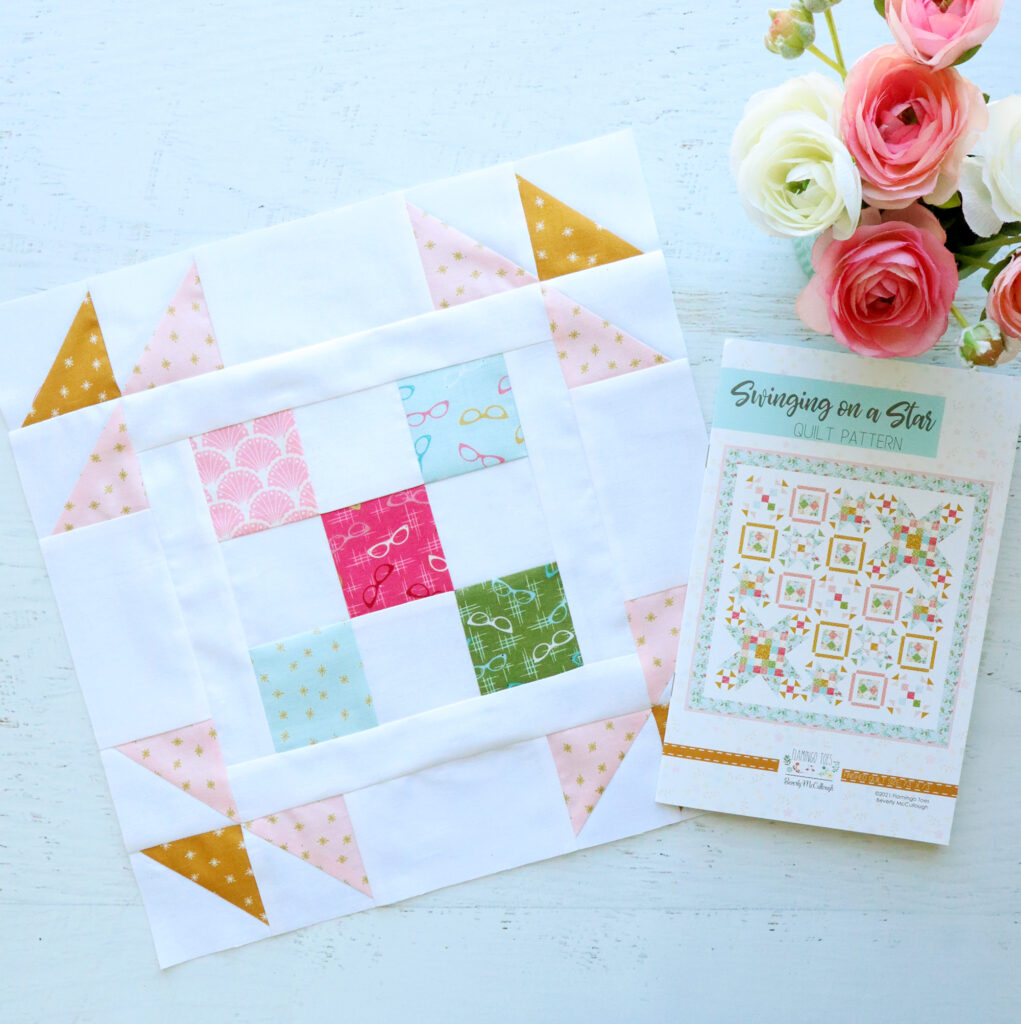 Here's the video tutorial for the Open Star Block!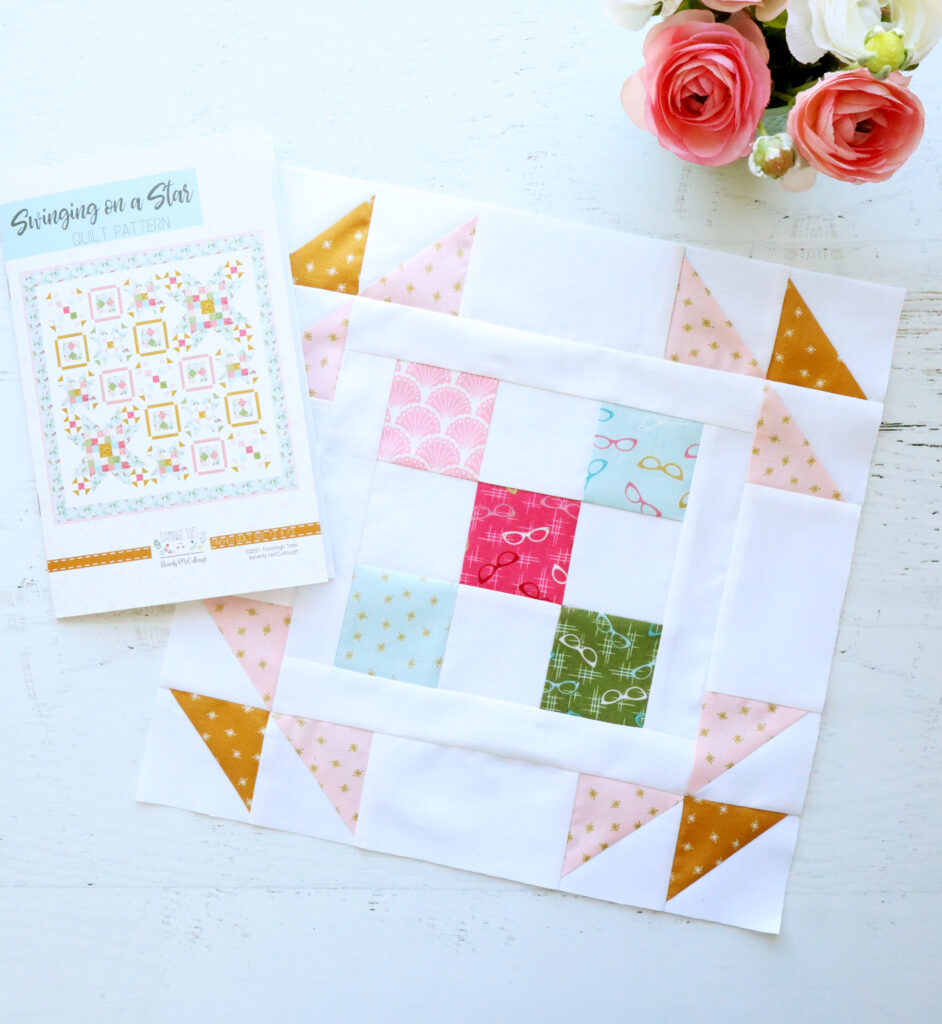 I'd love to have you sew along with us! You can find the pattern in my shop – here's the link for the PDF pattern and the link for the Paper pattern.
You can also find the Swinging on a Star Quilt Kit in my shop! It includes everything you need to make the quilt top including the fabric, background, and binding too, all in a pretty keepsake box.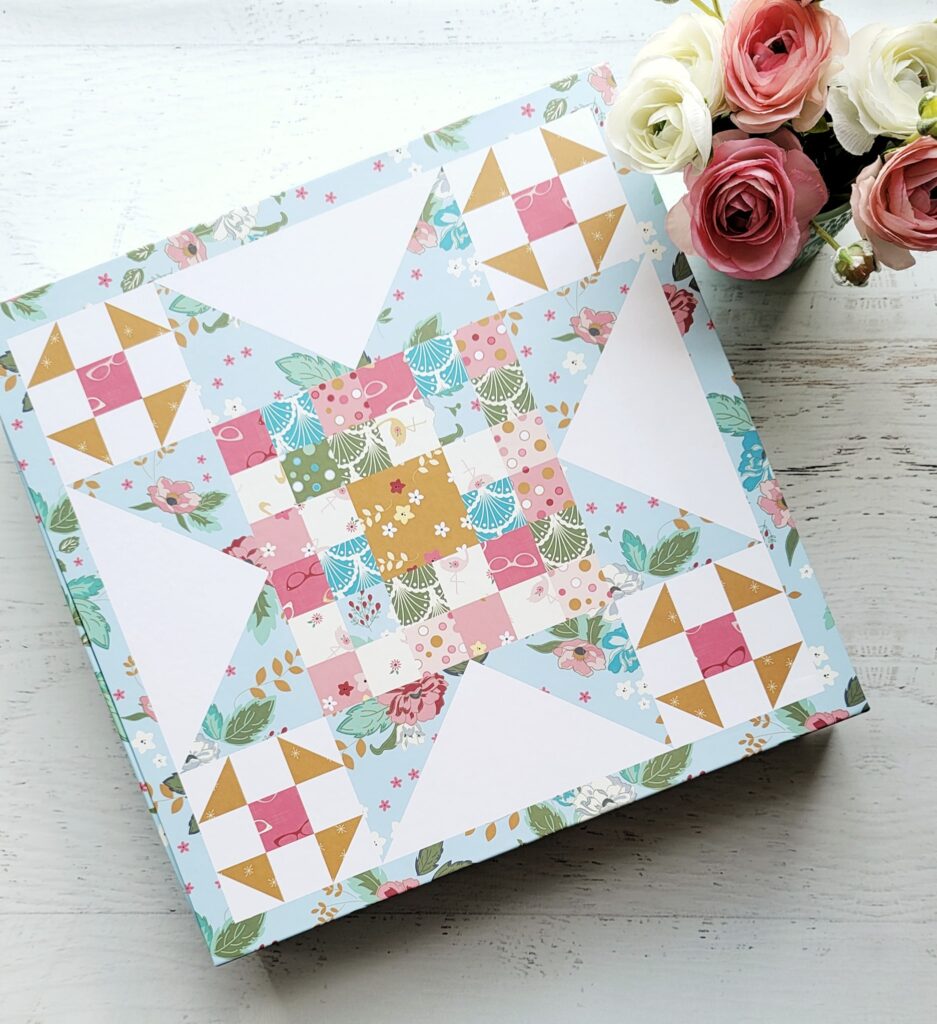 If you're sewing along with us, share your photos with the hashtag #swingingonastarsal and show off your blocks!