We are having such a blast sewing up the blocks in this Fat Quarter Shop Sew Along! We are making up the Boo Crew Mystery Halloween Quilt Week 3 blocks this week.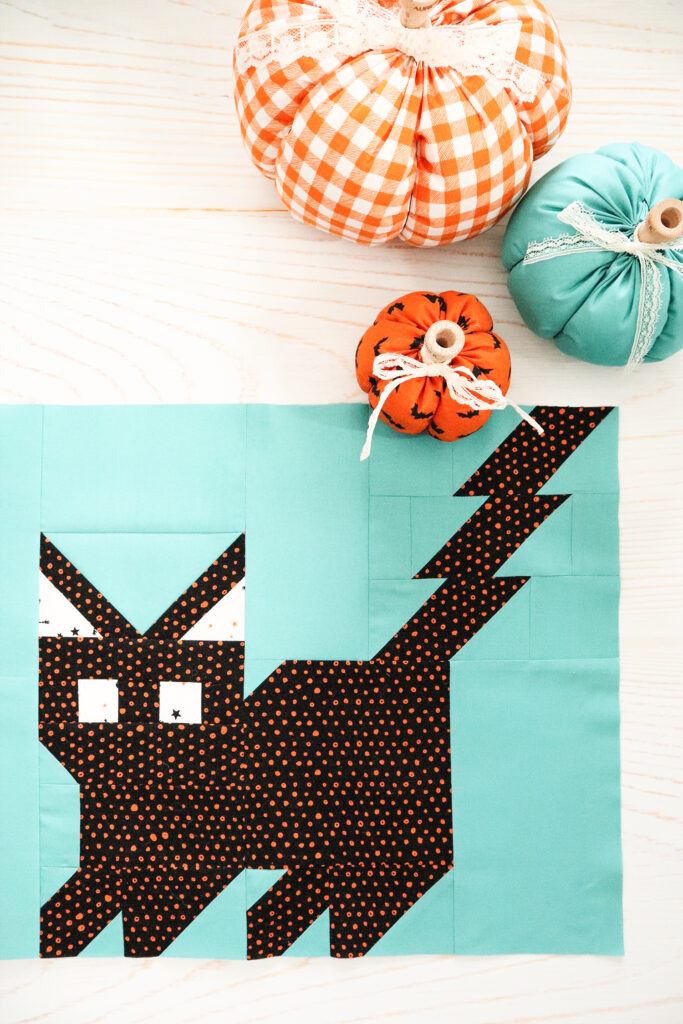 Fat Quarter Shop is hosting a free Halloween mystery quilt this month, and I'm sewing along. They've released two sections so far – you can find my versions of those blocks here:
This week we have two more fabulous blocks in our Halloween Sew Along. A super cute black kitty and a big spooky cauldron. These are so fun to sew!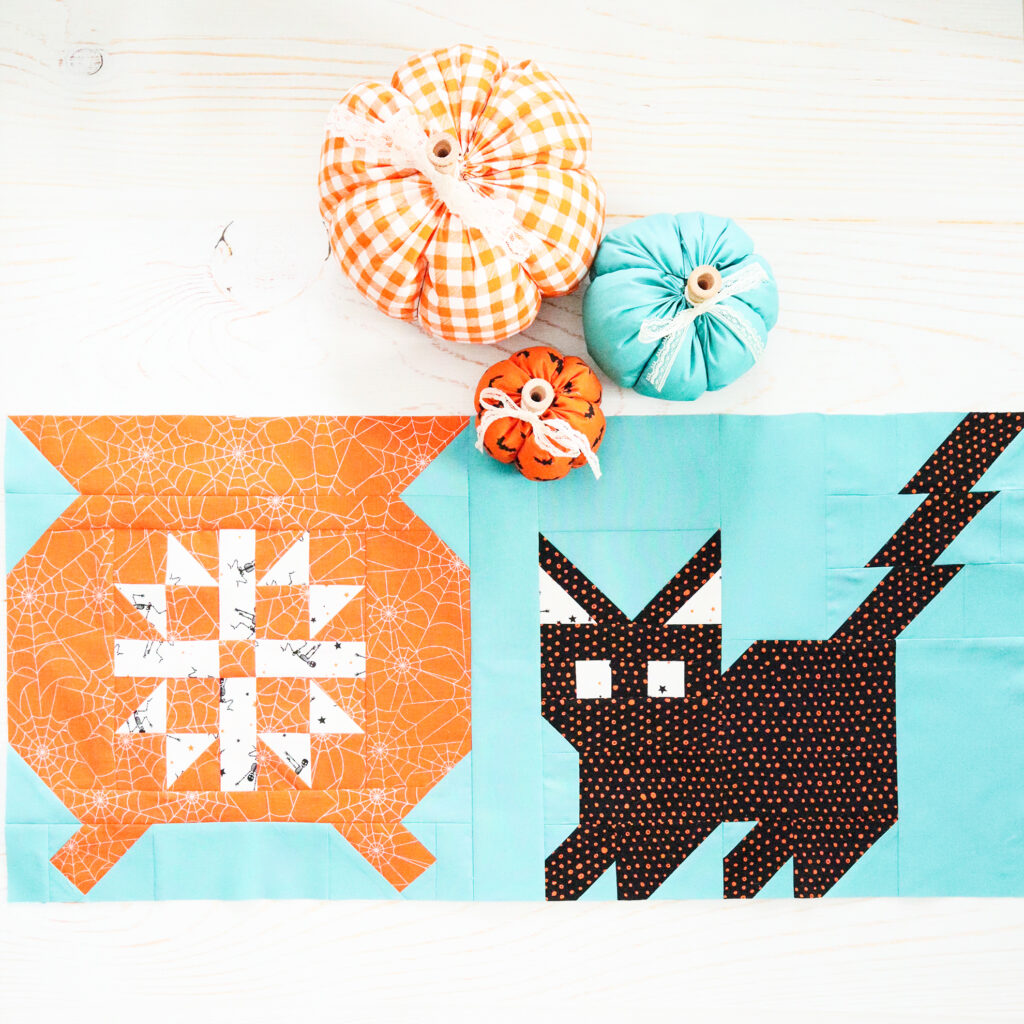 I am sewing along with Riley Blake's Bad to the Bone fabrics, and I'm using a great Confetti Cotton called Rainforest. I love the combo of Halloween fabrics with a pop of a different color, and this Rainforest green is working out so great as the background. For these blocks, I used the black and orange dots for the cat and the orange web print for the cauldron. I used the skeleton print for the highlight details for both blocks. Aren't they fun together?
Boo Crew Mystery Halloween Quilt Week 3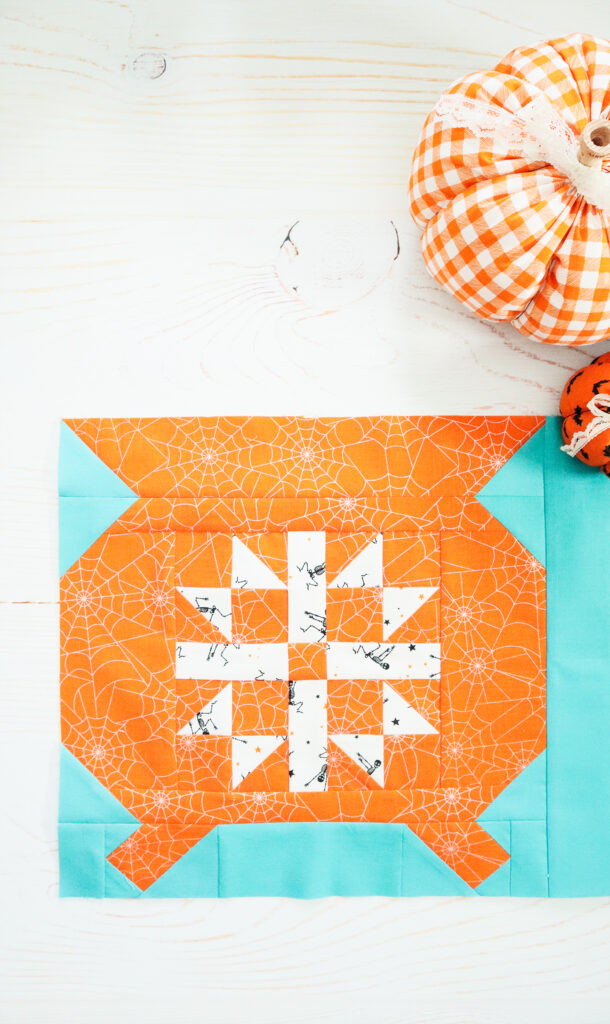 I had to make up a few little stuffed pumpkins that match my quilt blocks! I used some of my leftover fabrics and made three different-sized pumpkins. You can find my fabric pumpkin tutorial here.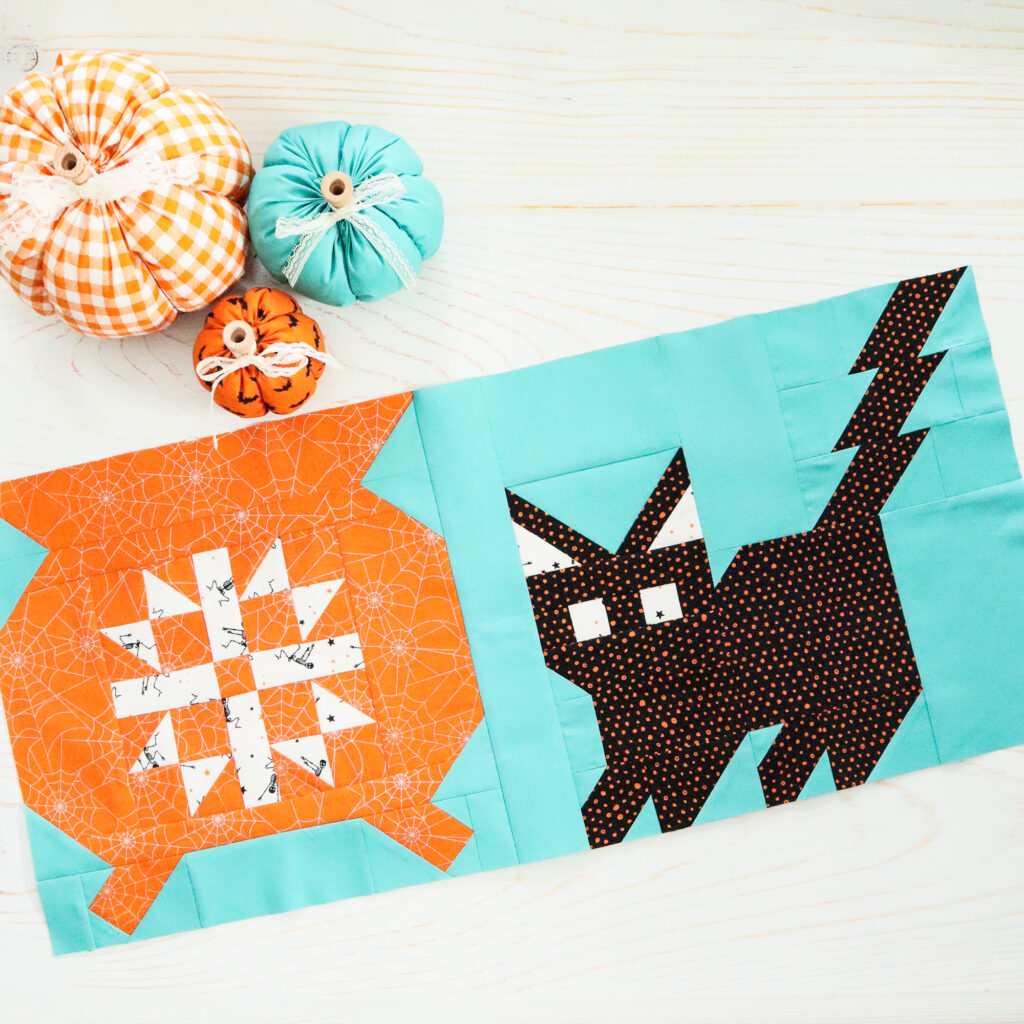 Check out this week's video tutorial here
You can still join in with the quilt along and the stitch along! You can follow along on social media with the hashtags #BooCrewQAL and #BooCrewSAL. There are so many great versions and lots of inspiration! I can't wait to see your Boo Crew Mystery Halloween Quilt Week 3 blocks!