It is the Prim and Proper Quilt Sew Along Week 2 and this week we are making sweet little leaf blocks!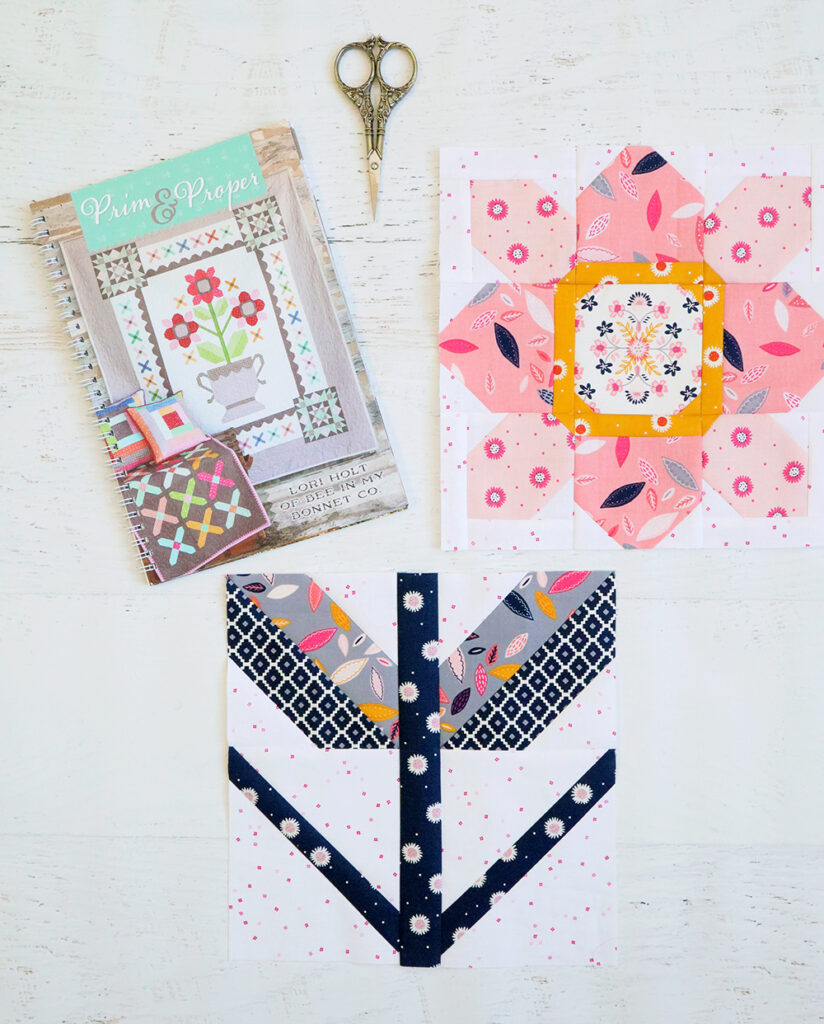 Last week in the sew along we sewed up our three flower blocks – they turned out so cute! This week we are sewing the first leaf section for the vase – this block goes between the flower blocks.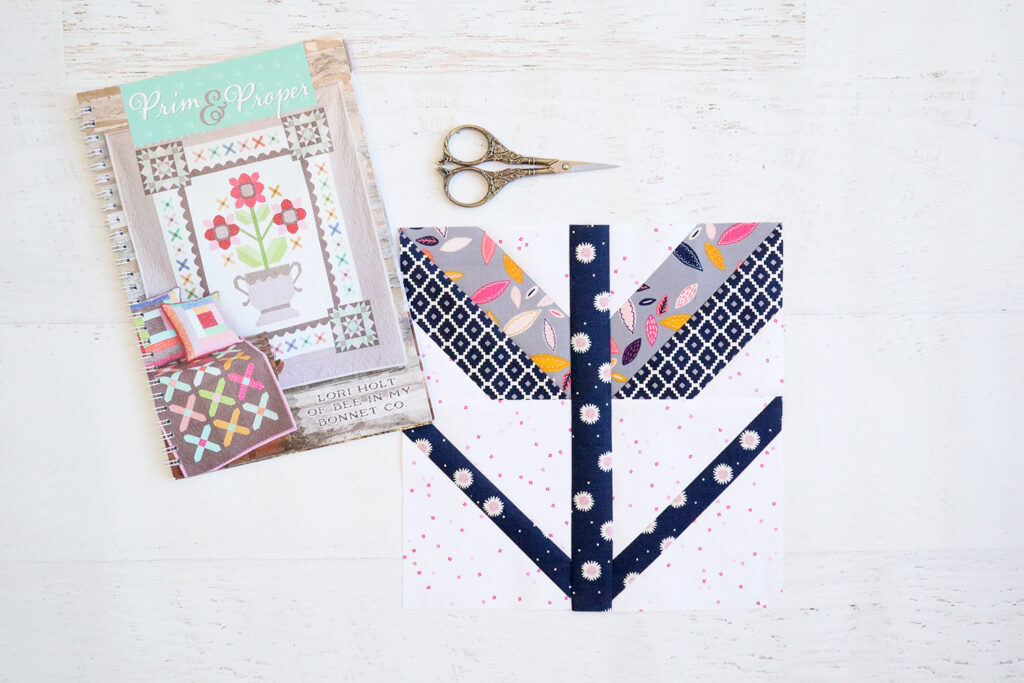 I'm using Golden Aster fabrics (aff link) for my main prints and my background fabric is Blossom in All the Pinks. They look so great together!
I decided to use the grays and navys from Golden Aster for the leaf and stem sections of the quilt. I think they work well, don't you?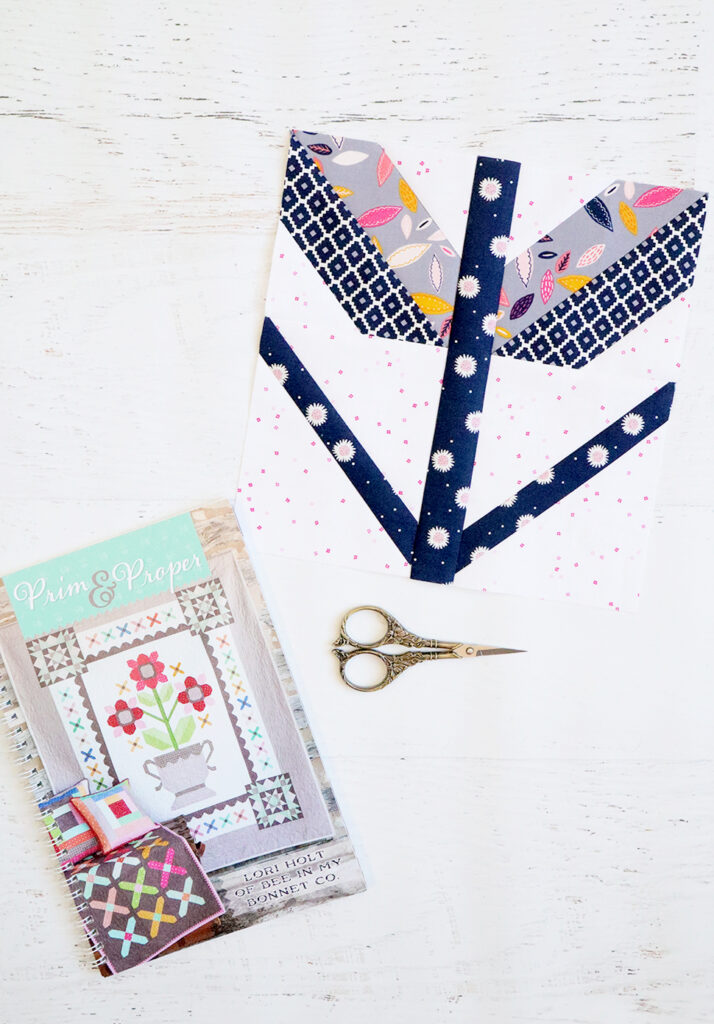 Prim and Proper Quilt Sew Along Week 2
This block is super quick to sew up! If you haven't started the sew along yet you can absolutely still join in. You can pick up the book at Fat Quarter Shop here. There are several cute coordinating projects in the book as well as the quilt. I think my next one will be that fun cross stitch runner on the cover!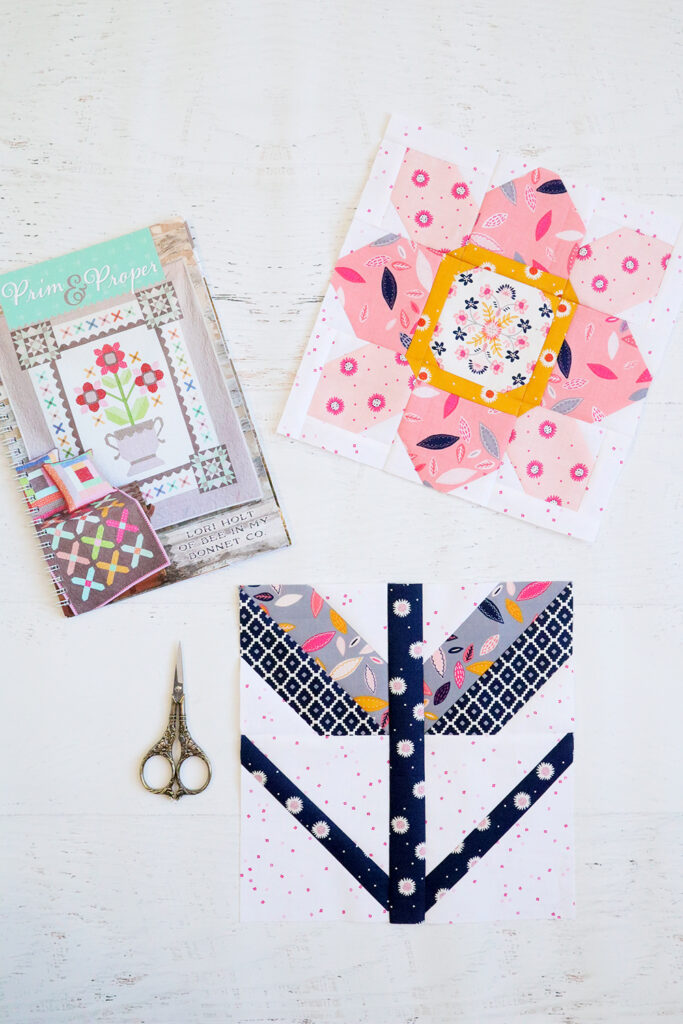 You can visit Fat Quarter Shop this week to see all the other blogger's leaf blocks and find out who is hosting the giveaway for the week! It's super easy to enter – just post a photo of your progress on Instagram and use the hashtag #PrimandProperSewAlong!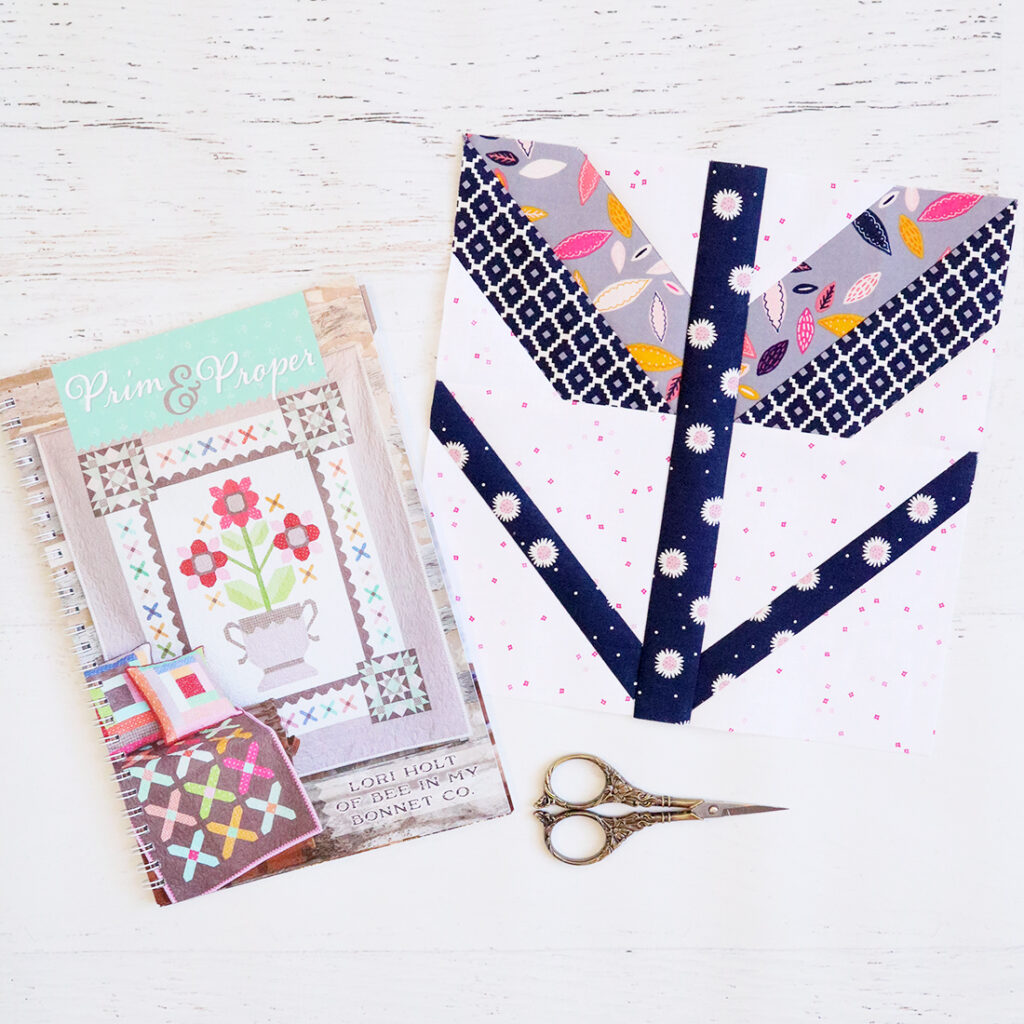 I'm still trying to decide on what fabric I'm using for my outer border. I'm thinking either a light pink or a gold. What do you think? I think either will look awesome!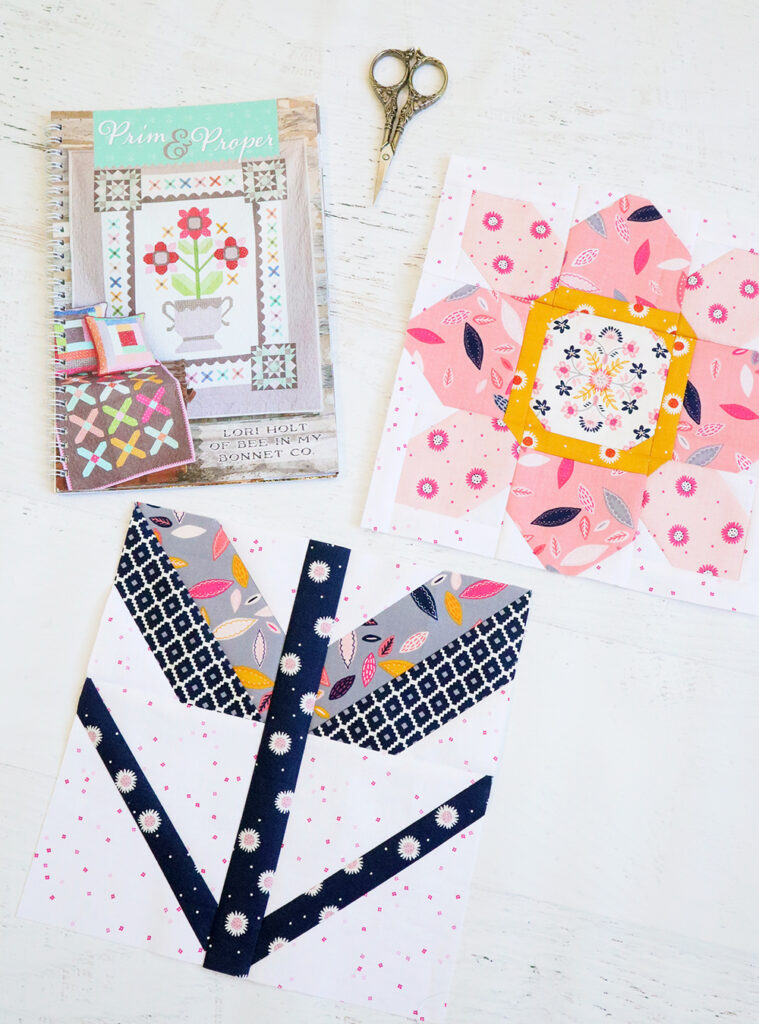 I can't wait to see your blocks!