We are kicking off a brand new Lori Holt Quilt Sew Along! The Prim and Proper Sew Along Week 1 is here and we're sewing up these sweet Flower Blocks!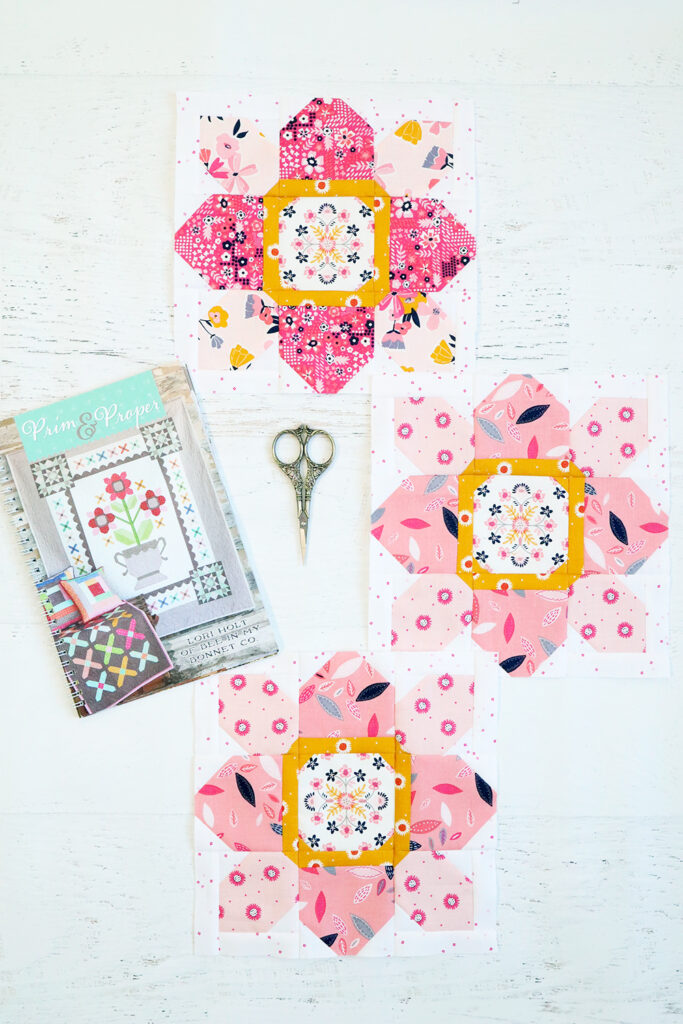 The Prim and Proper quilt is from Lori Holt's newest book and the main project is a gorgeous quilt made up of a vintage vase filled with flowers, star blocks and little cross stitch block details. It's so great!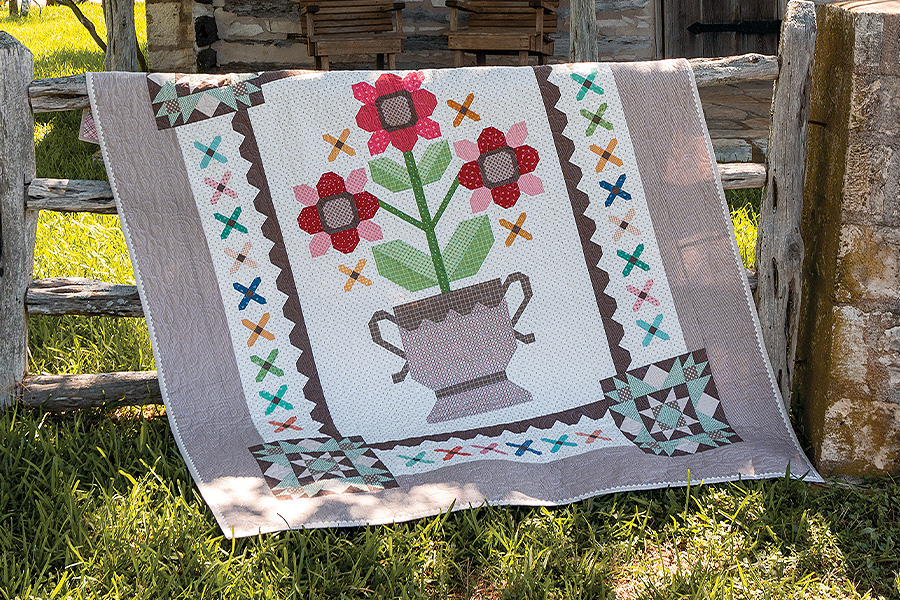 Fat Quarter Shop is hosting a sew along and I am so excited to sew along. I'm making up my quilt with Golden Aster fabric and I can't wait to see how it looks. Click here for the info on this sew along!
Here are my week one – flower blocks!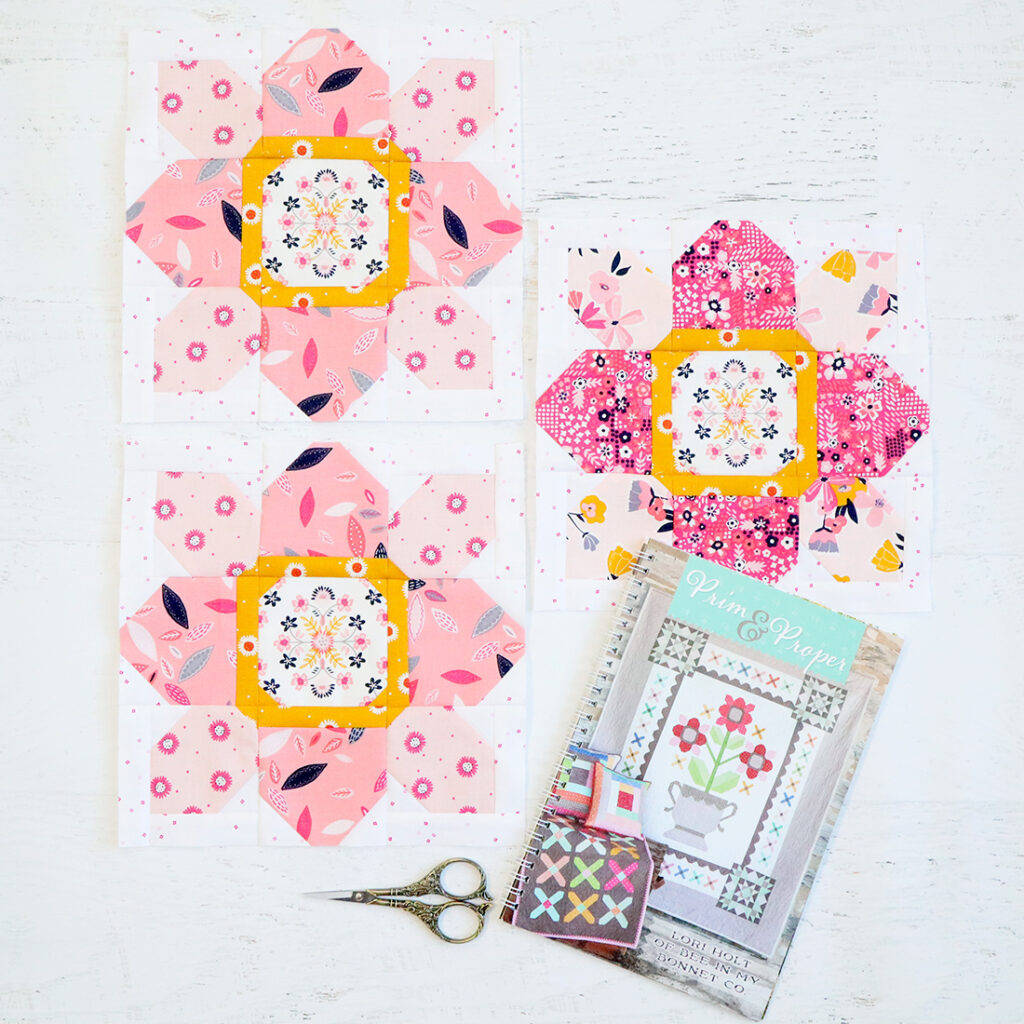 Aren't these fun? I was able to do a little fussy cutting in the center of the flowers and I think it gives my flowers such a fun look.
Prim and Proper Sew Along Week 1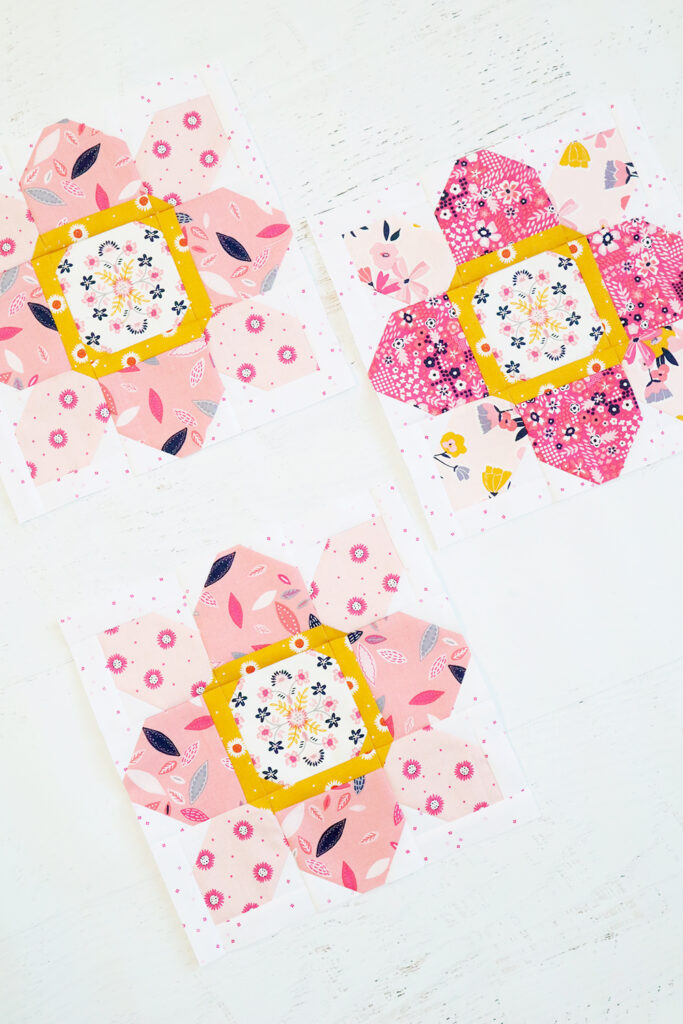 Every week there will be giveaways for those participating in the sew along! The different bloggers that are sewing along will host the giveaways every week. This week you can visit Melanie from A Bit of Scrap Stuff on Instagram (@abitofscrapstuff) to find out how to enter!
You can also visit Fat Quarter Shop today to see all the other bloggers' versions of these sweet flower blocks!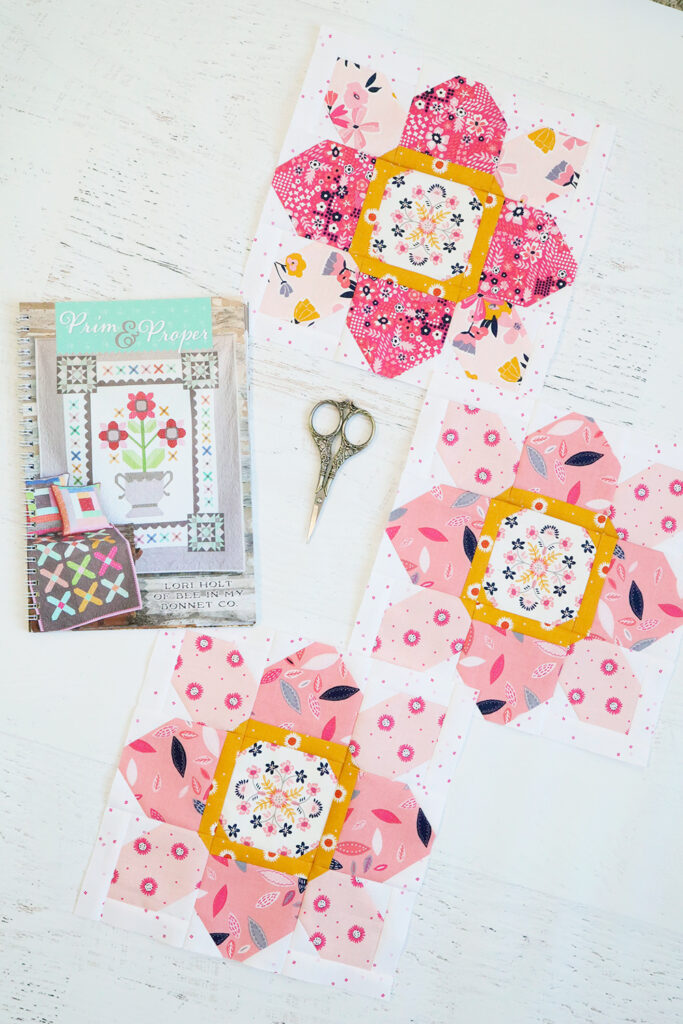 I am really looking forward to sewing along with this quilt during the holidays – I think it will be such an great break from all the busyness!
You can pick up the Prim and Proper book at Fat Quarter Shop and the Prim and Proper kit as well!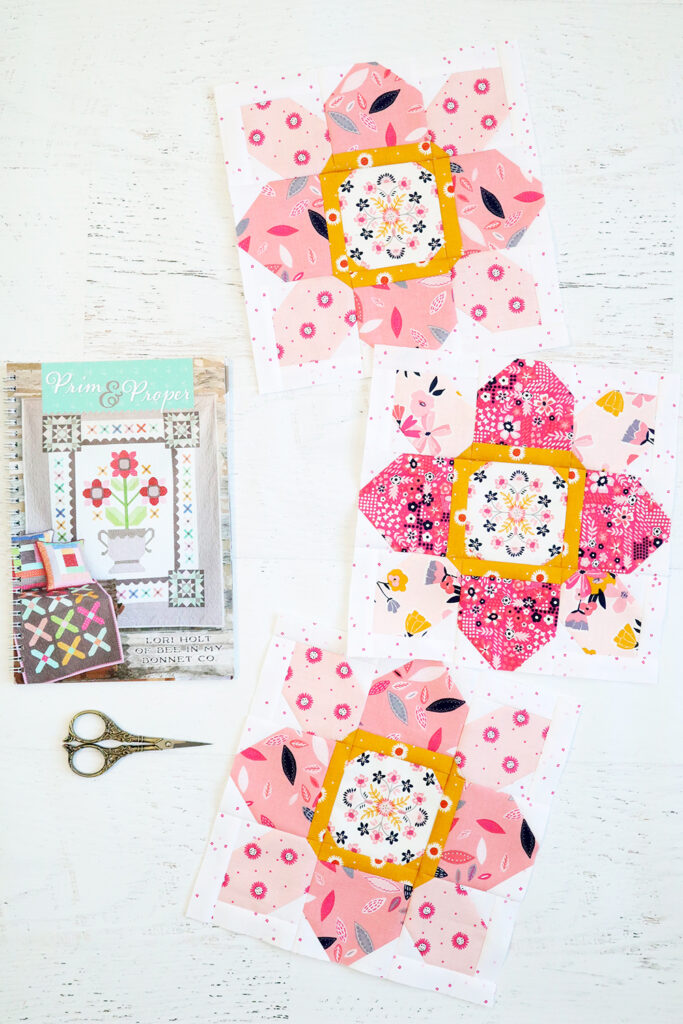 Next week we'll be sewing up the little leaf block. It's a quick and cute block!
Here's the schedule for the quilt: