We are sewing up the cutest little cross stitch blocks in the Prim and Proper Quilt Sew Along Week 5! These are so much fun to sew!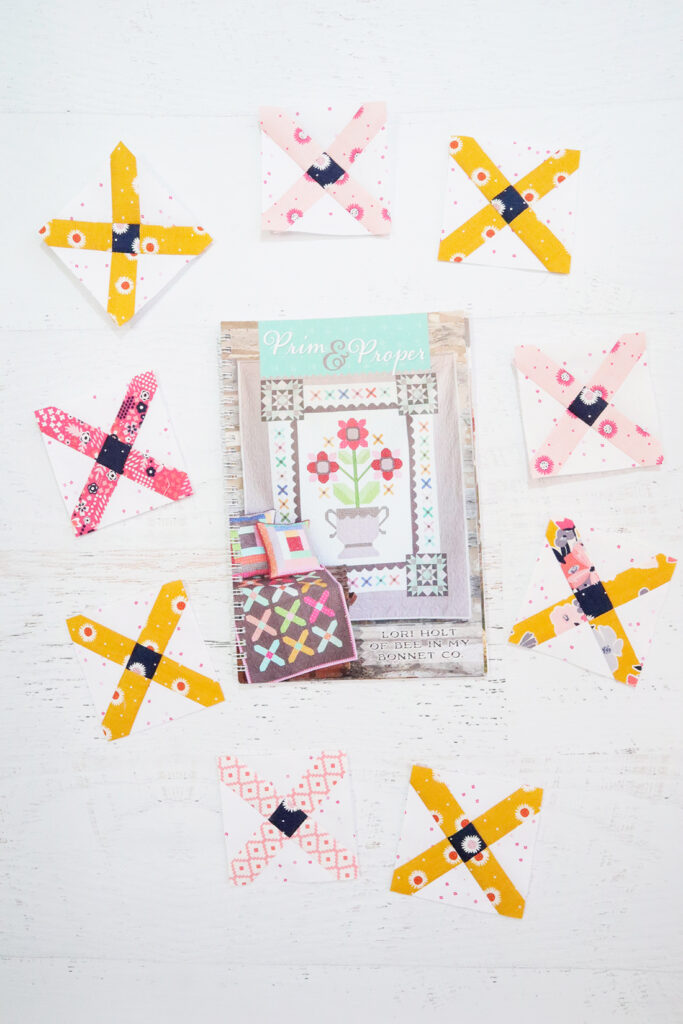 These little cross stitch are so much to sew up! I have several more made – we need a bunch for this week! But they are so cute and so fun to sew that I didn't mind!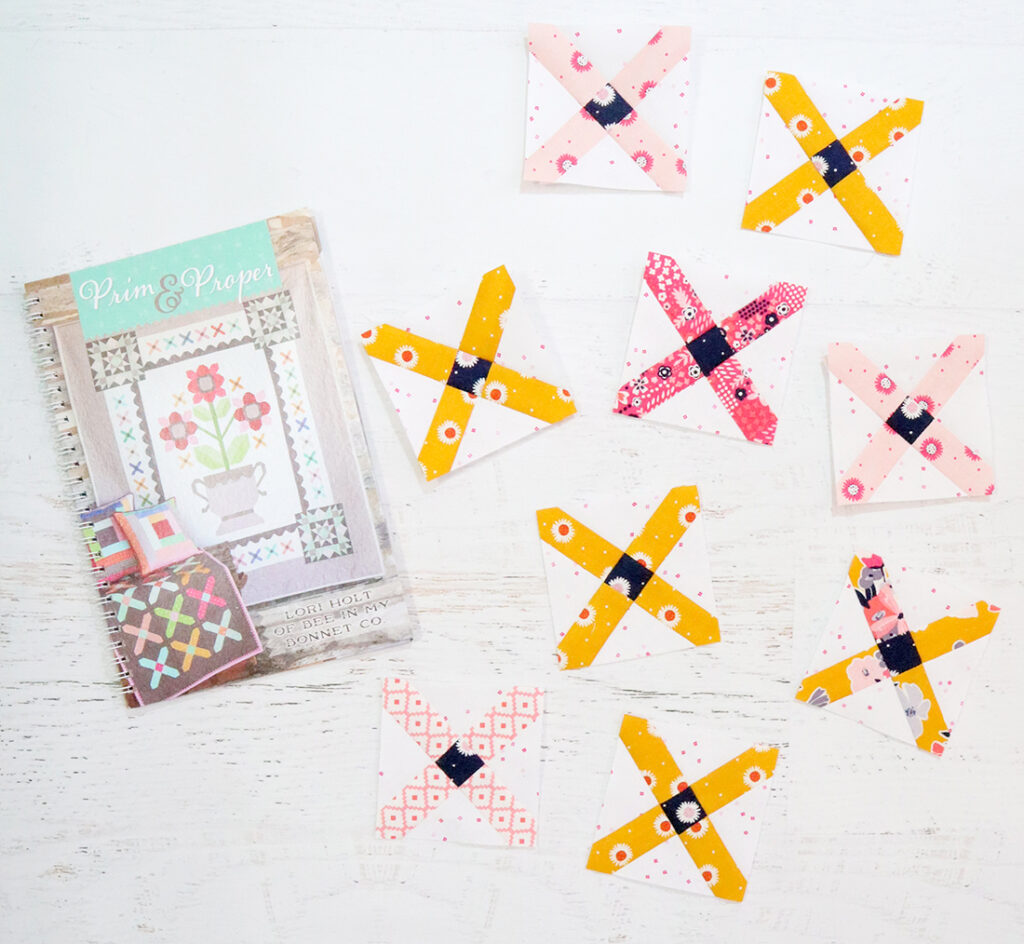 I also mixed in some gray fabrics but I kept all the centers the navy fabric – I like how it ties them all together!
If you are new to this sew along, we are sewing through Lori Holt's Prim and Proper quilt in her newest book! This quilt has a sweet vintage vase with flowers and is surrounded by little cross stitch blocks and stars. It's so fun – and really fast!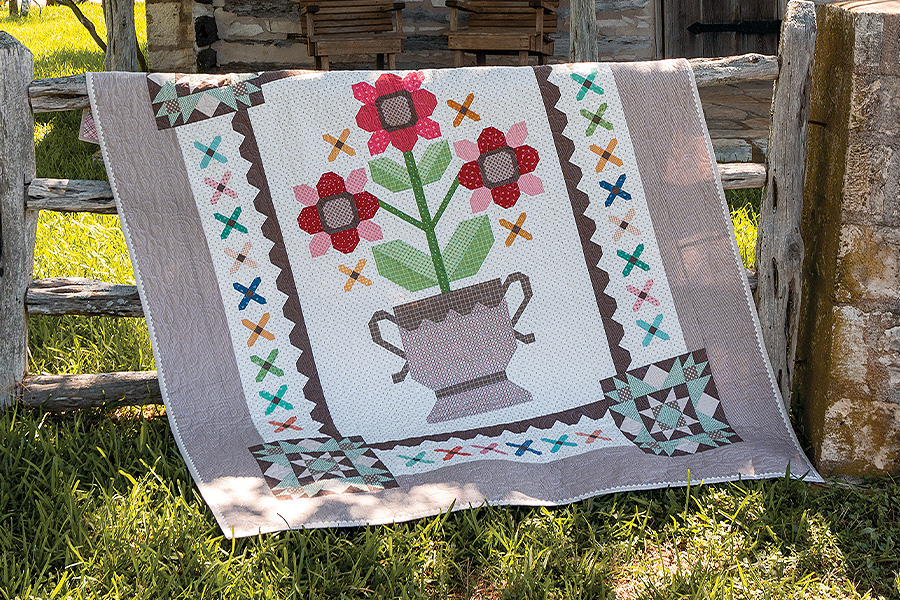 Prim and Proper Quilt Sew Along Week 5
I am using Golden Aster fabrics (aff link) for my main prints and Blossom in Pinks for the background. I'm really loving these golds, pinks, navys and grays together and I'm having a blast choosing which fabric to use for each block.
You can see my other blocks here: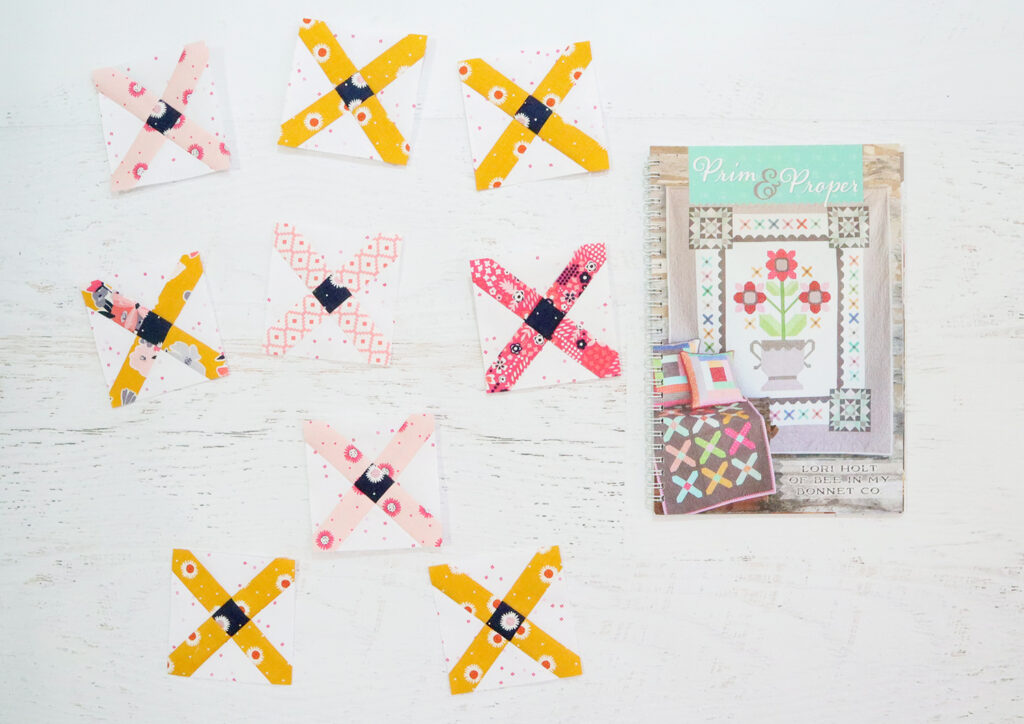 These blocks might look complicated but Lori has an easy method for sewing them up and trimming them down, so they turn out great every time!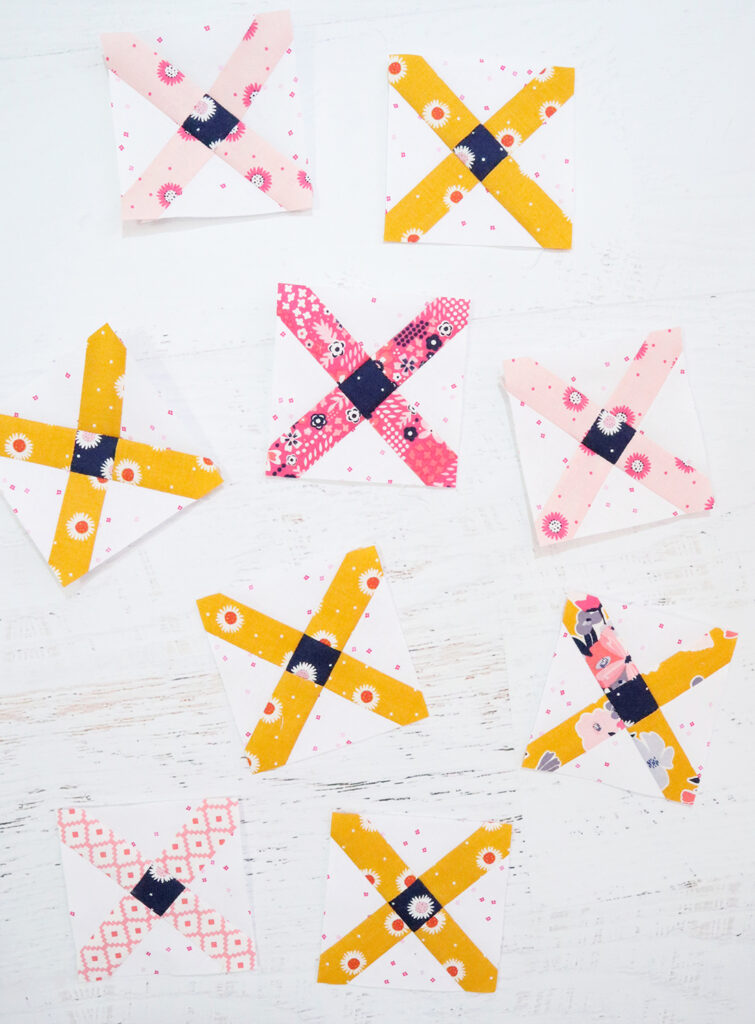 You can see all the other blogger's blocks on the Fat Quarter Shop blog! I can't wait to see everyone else's vases.
Next week we are making the cute star blocks in the corners and then we are doing the finishing. I really can't wait to see it all come together!
Are you sewing along? There's still time to join in!