We are sewing up the cutest vase block this week for the Prim and Proper Quilt Sew Along Week 4!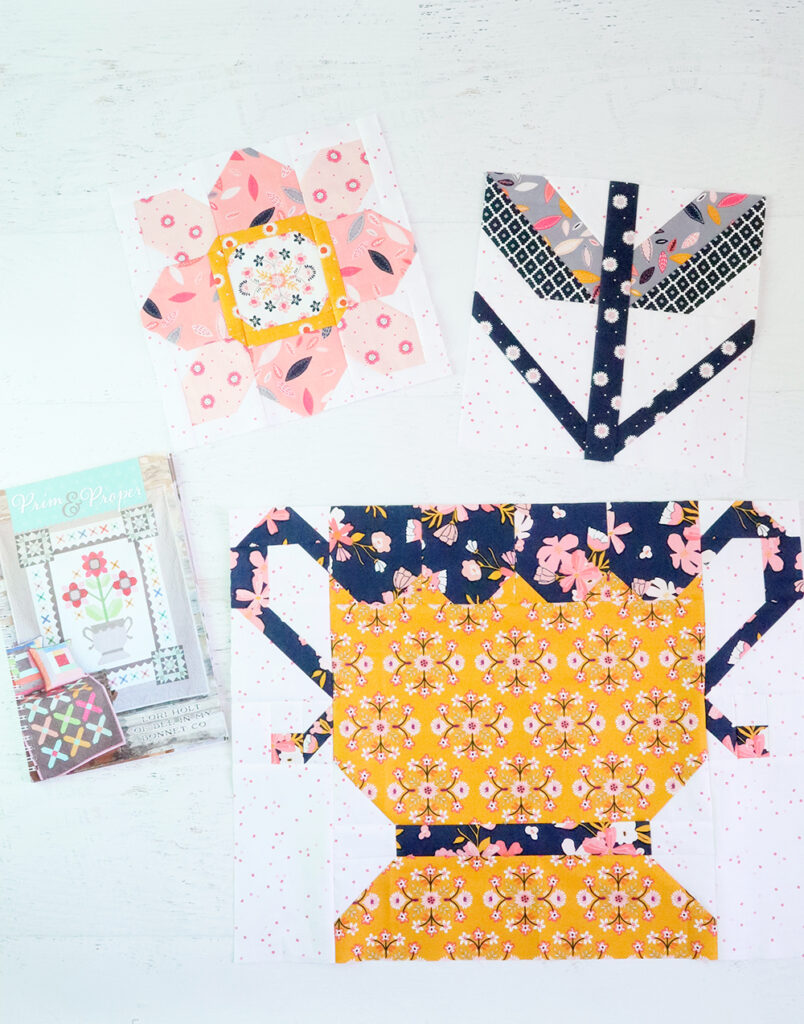 If you are new to the Prim and Proper sew along, we are sewing through the main quilt in Lori Holt's book, Prim and Proper! The quilt is made up of a large vintage vase with flowers, and little cross stitches scattered all around. I love the vintage vibe to the quilt!

This week we are sewing up the vase block. I am using Golden Aster fabrics (aff link) for my main prints and Blossom in Pinks for the background. They look so great together!
I chose one of the gold prints for the main portion of the vase and I had a great time centering the design on the block. I think it really looks like a vase!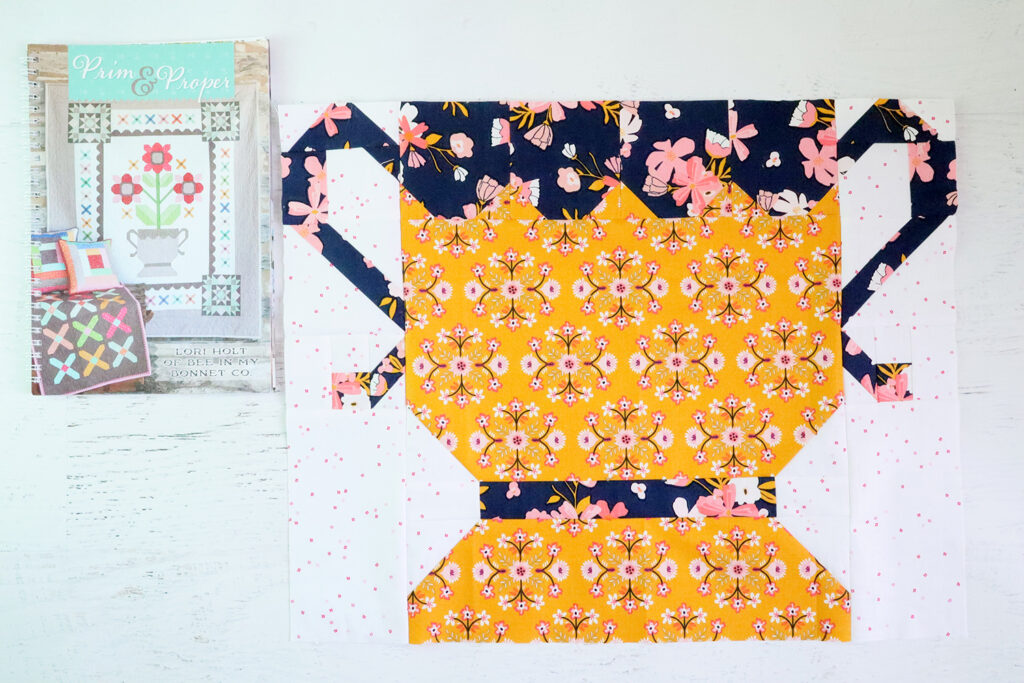 Prim and Proper Quilt Sew Along Week 4
I think the colors in this will really go great with my other blocks. You can check them out here: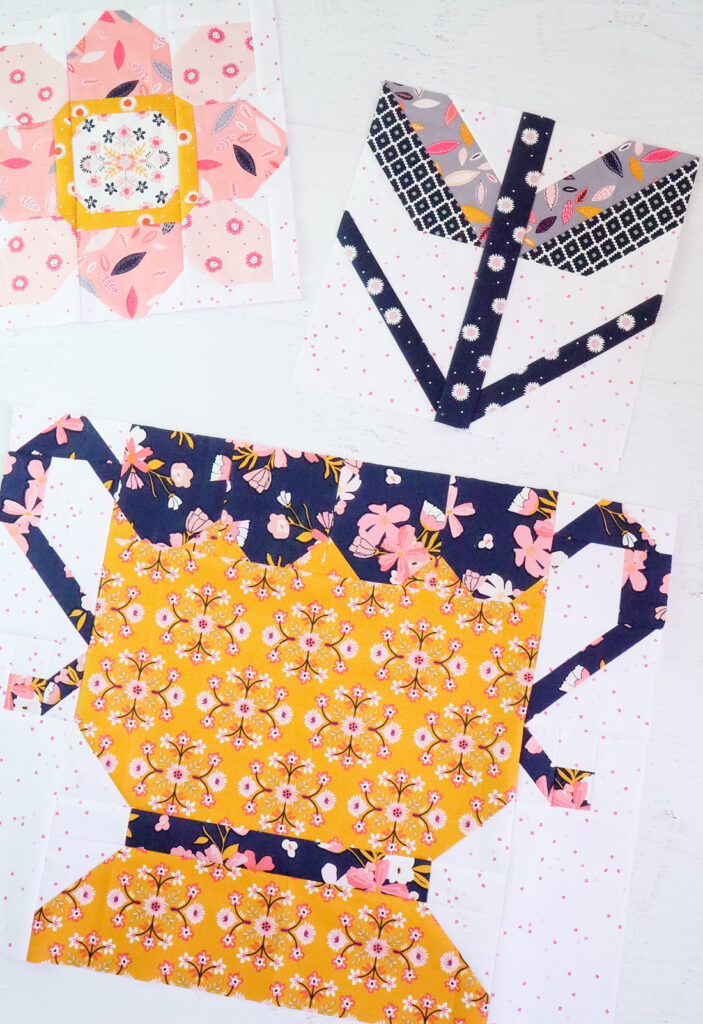 Lori's instructions are great – those handles look complicated but they are really easy to put together!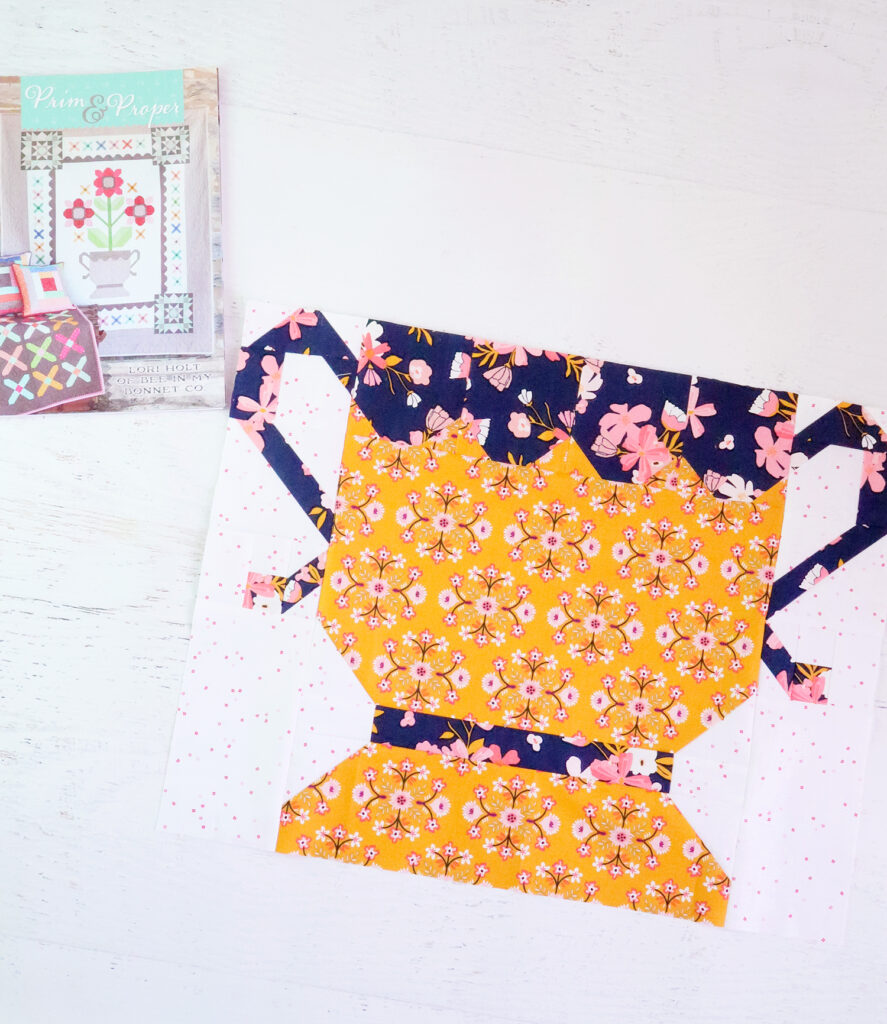 You can see all the other blogger's blocks on the Fat Quarter Shop blog! I can't wait to see everyone else's vases.
This week I am hosting the giveaway as well! Fat Quarter Shop is giving away a copy of Lori's Vintage Christmas Book, a Prim project bag and a Prim Star Needle Minder!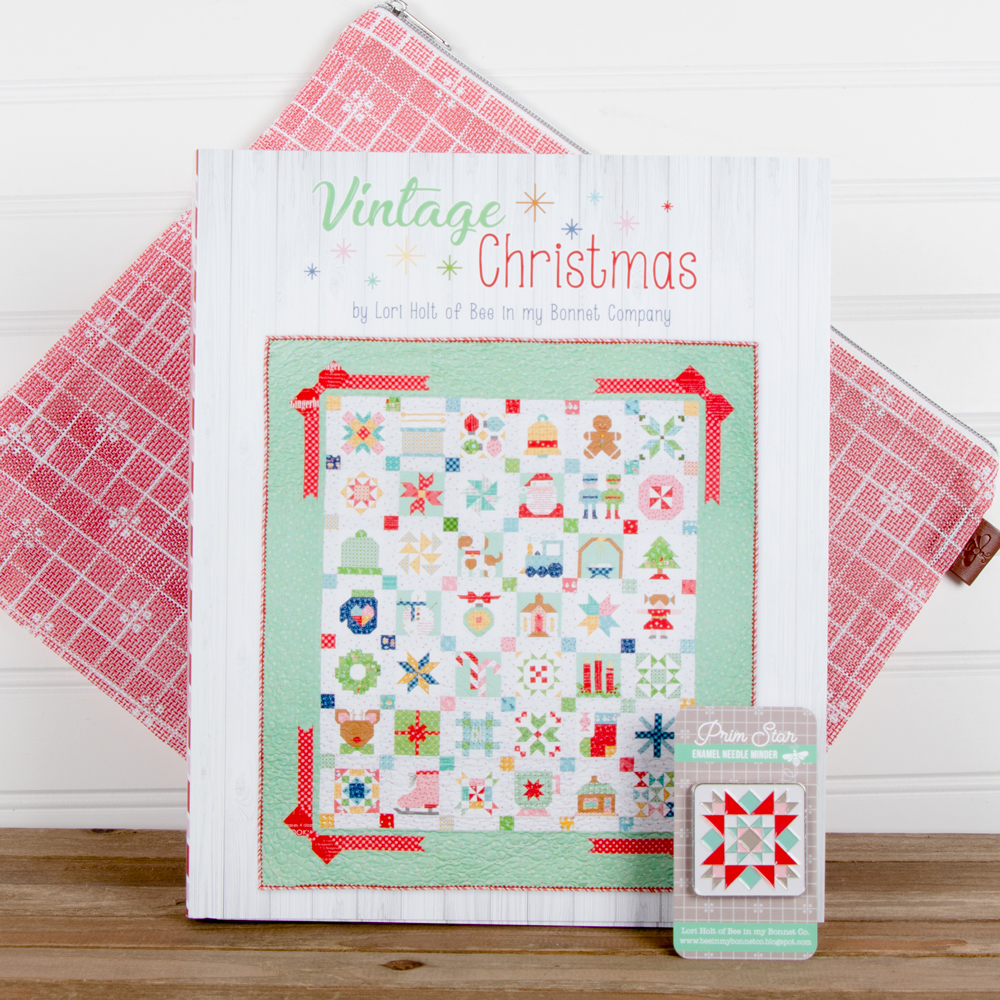 To enter, just share your blocks on Instagram with the hashtag #primandpropersewalong. We'll announce the winner on December 14!