Today we are kicking off the newest sew-along from Fat Quarter Shop! This is the Evergreen Mystery Quilt Along Week 1!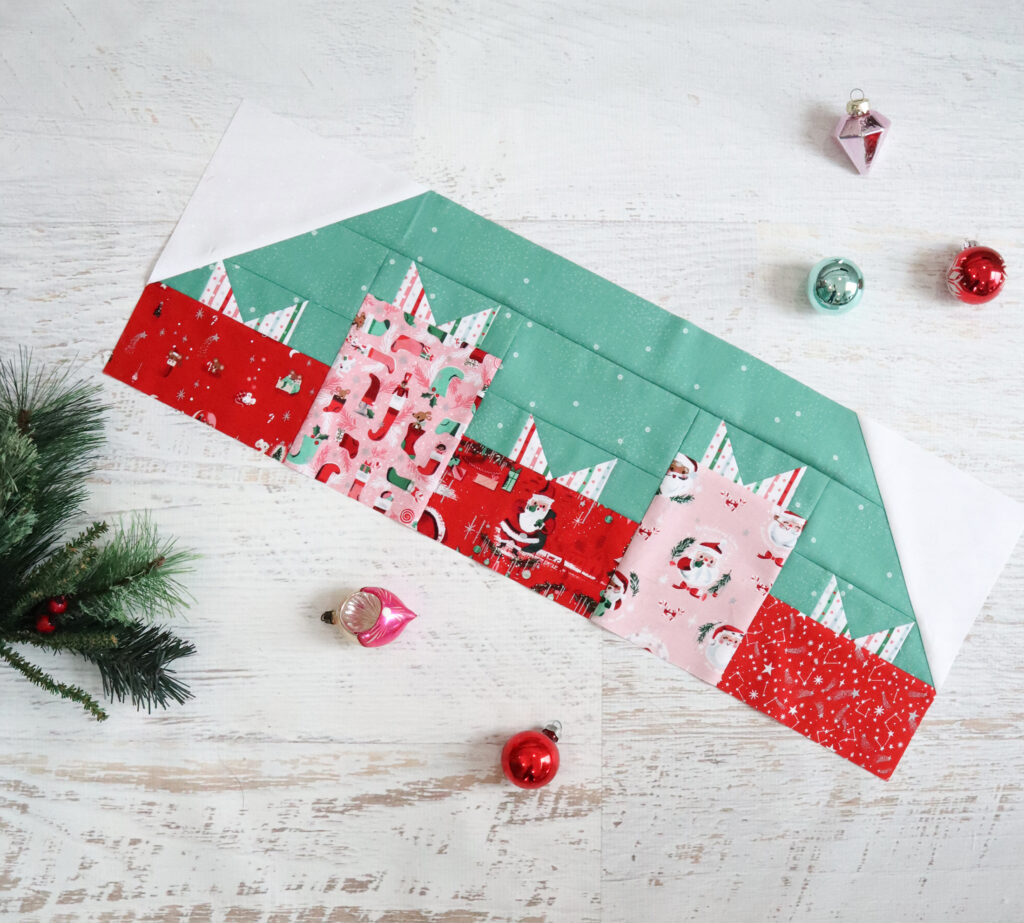 Fat Quarter Shop hosts two fun mystery quilt alongs every summer, and we just finished up the Halloween mini quilt for the year. Today we are starting the Christmas mini quilt sew along and I'm so excited about this quilt – it's going to be so fun to sew up!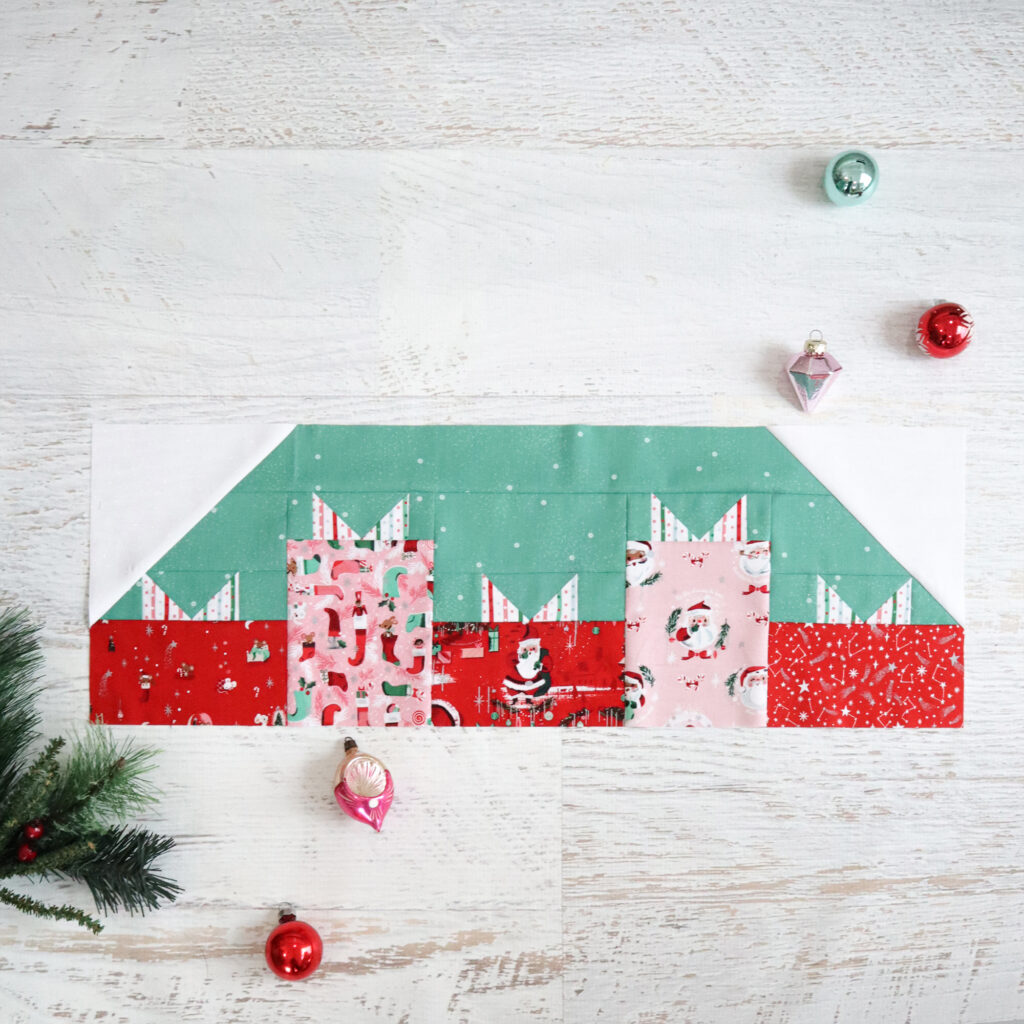 This is Section 1 in the sew along; they will be releasing a new section every week this month. I love the little gifts in this section, I had a blast choosing the fabrics for each present! I am sewing along for this mystery quilt with the new collection called Twas. There are so many sweet prints in this collection – lots of cute Santas, stockings and more all with a vintage look.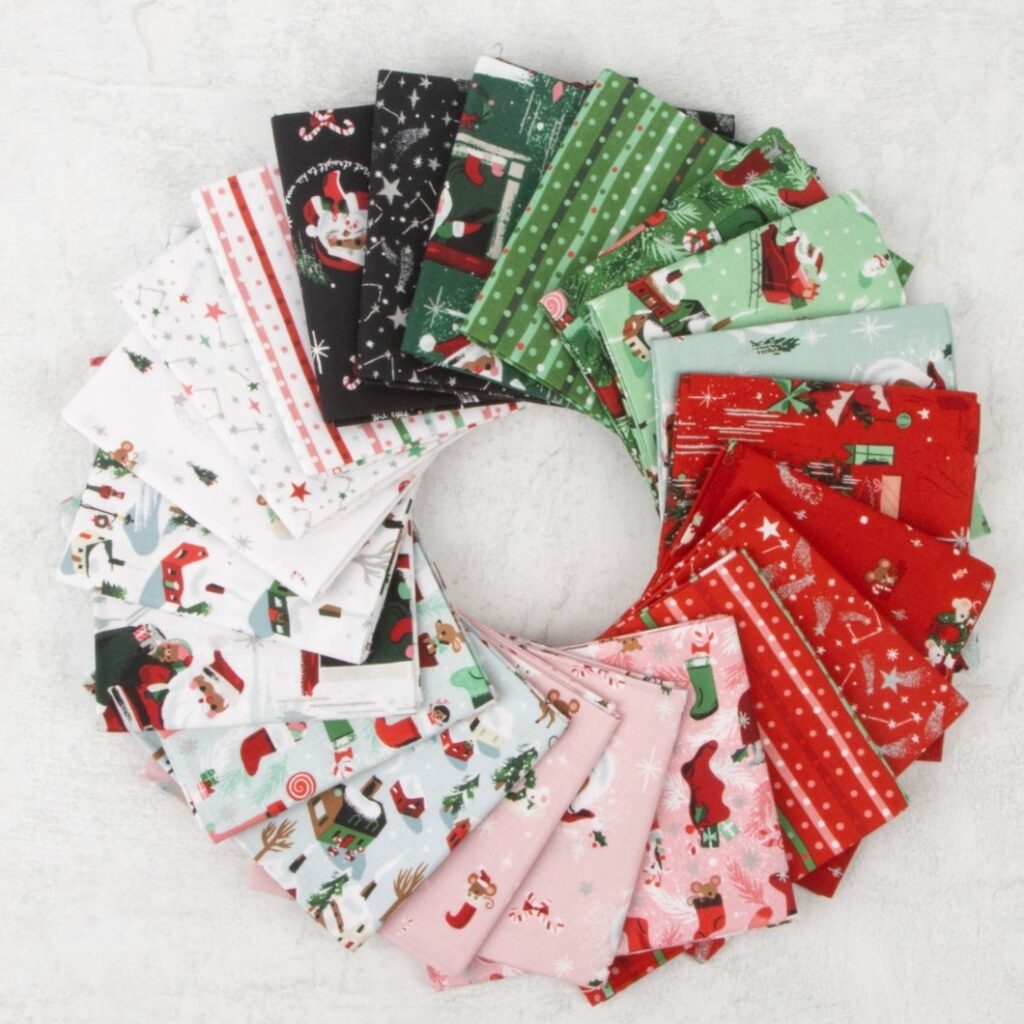 I'm pairing the prints in Twas with one of my Dainty Daisy colors – the Alpine. It matches perfectly, and I love the contrast in the prints against the Dainty Daisy. You can sew along with your stash, find a favorite fabric collection, or you can pick up the kit from Fat Quarter Shop that they are using.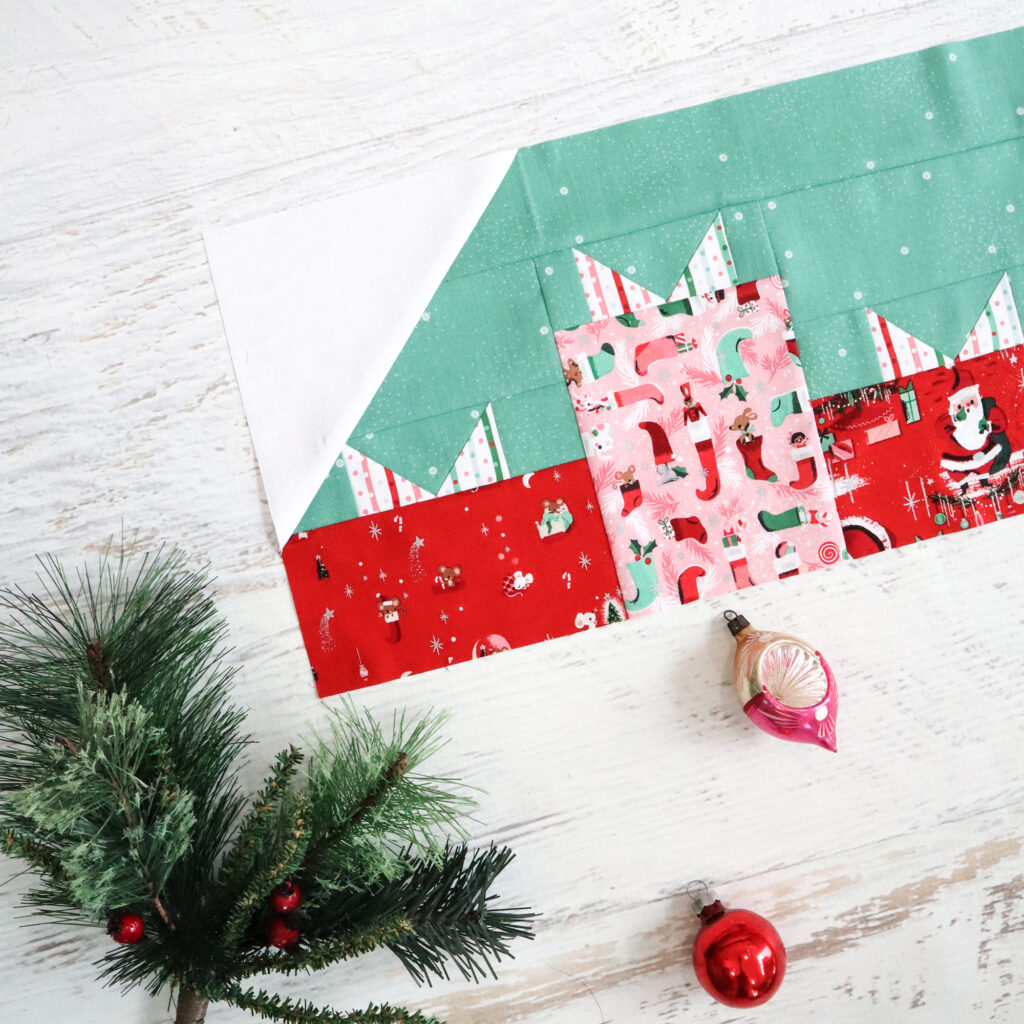 Evergreen Mystery Quilt Along Week 1
Fat Quarter is giving away the patterns each week for free, and they are doing a cross stitch along at the same time. You can find all the patterns here!
Click here for the Evergreen Mystery Quilt Along Patterns