It's the last week for our fun Christmas Quilt sew along and I can't wait to show off my Jelly Snowflake Mystery Quilt Finish!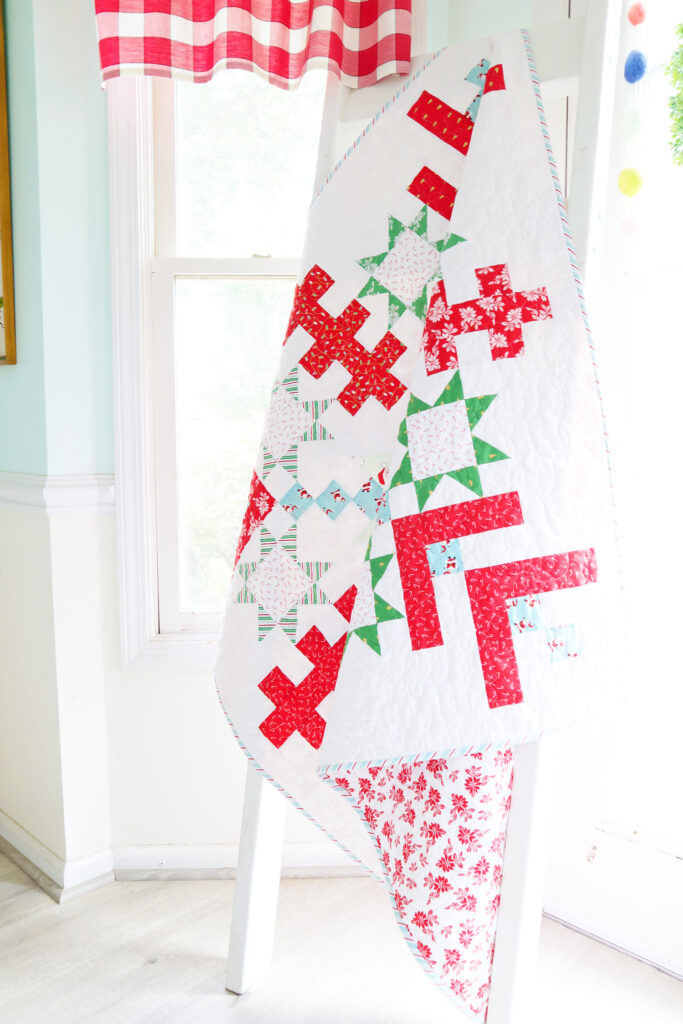 I'm so thrilled with how this sweet Christmas quilt turned out! This is such a fast quilt to sew up – I want to make more as gifts. Isn't it cute?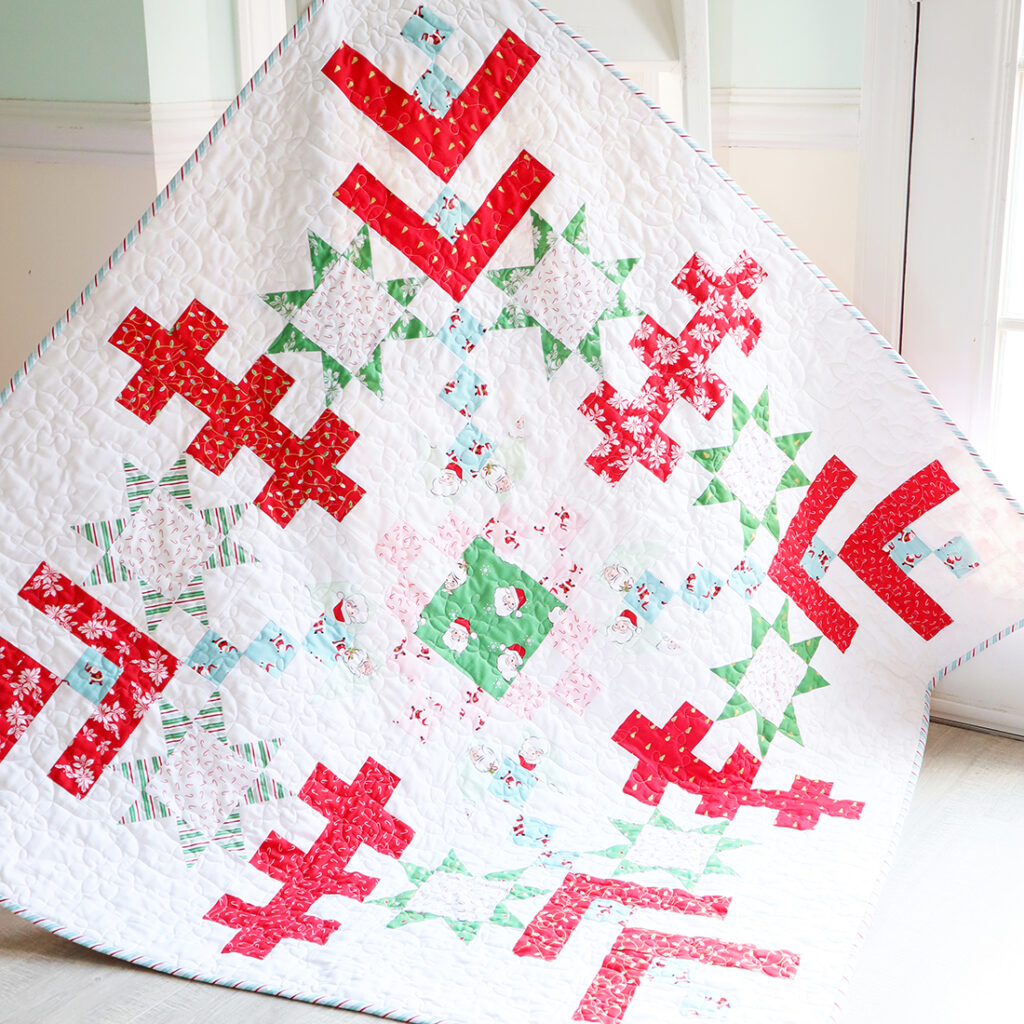 I used Santa Claus Lane fabrics for my quilt. It's a new, darling collection from Melissa at Polkadot Chair. It has sweet little Santas, poinsettias, candy canes, and more. I used the white and red Poinsetta print for the back and the blue, red, and white stripe for the border. I love the way it finishes it off!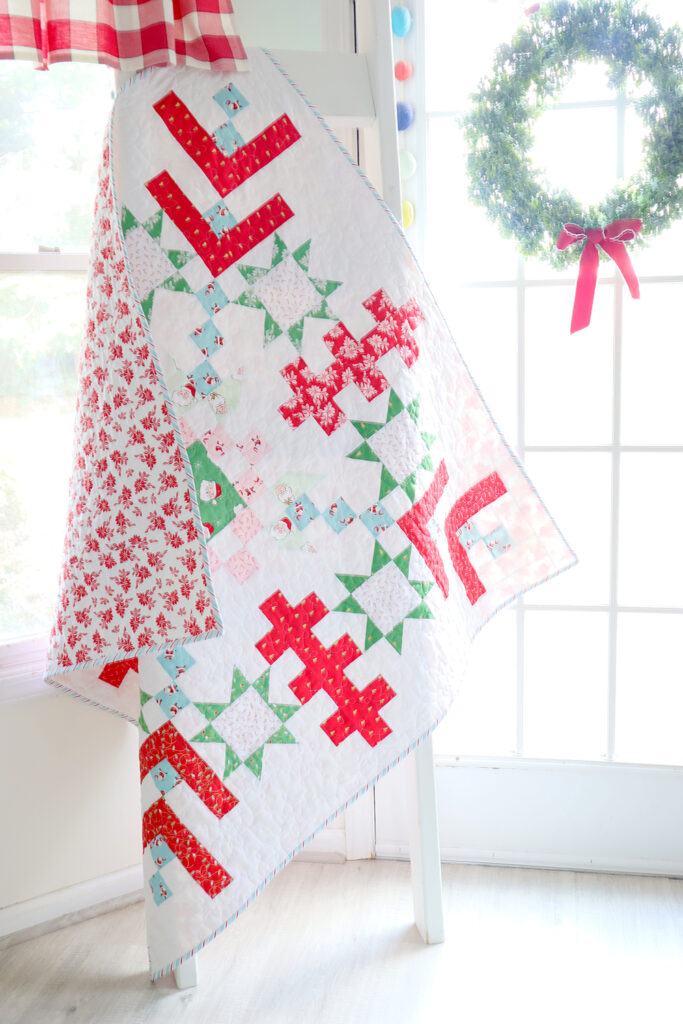 For the center I chose to use a little of the green Santa print from the collection. I felt like it needed a little pop of color there.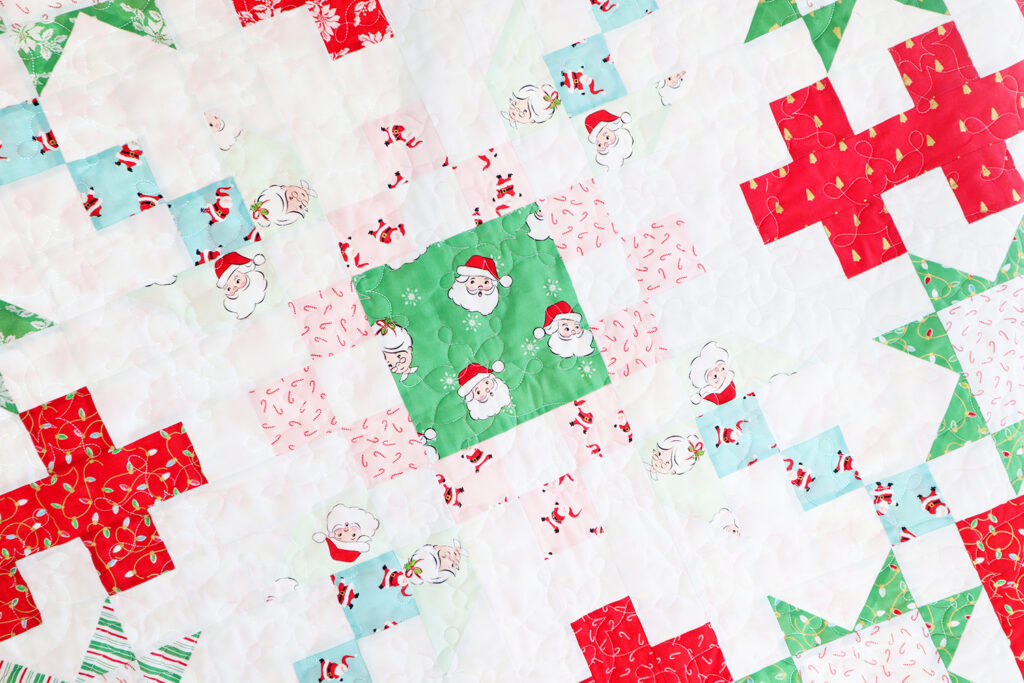 For the quilting, my quilter, Julie Williams, did little swirly snowflakes! I thought it was the perfect way to finish off the quilt.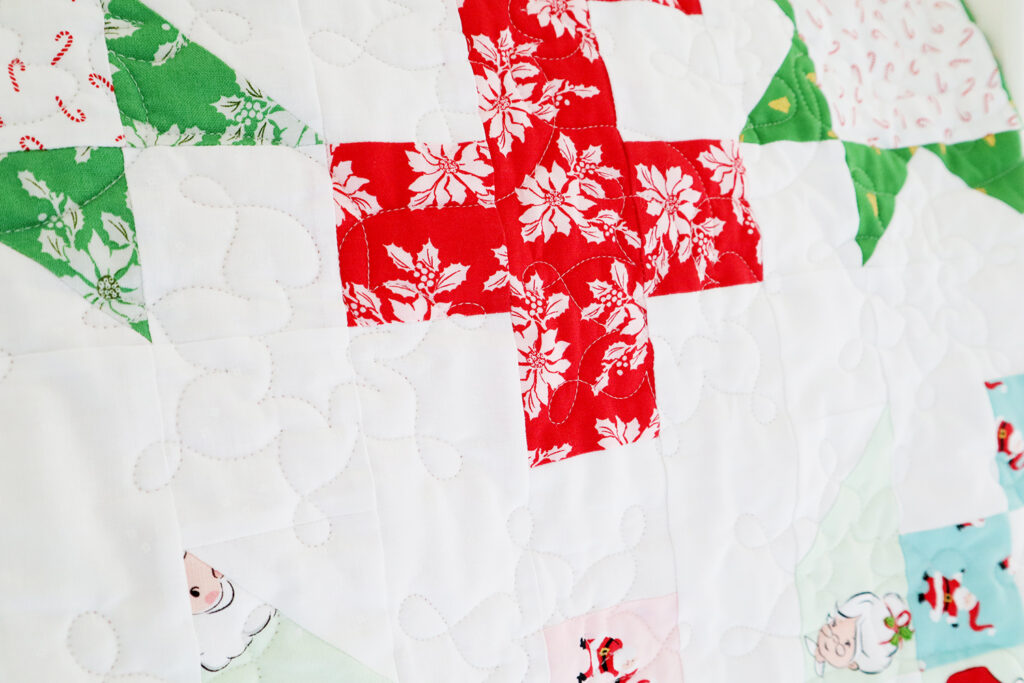 I'm so happy to have this all finished and ready for Christmas already! It's a great lap size but if you wanted it a little larger you could add a border! I think it would also be super cozy with minky or cuddle fabric on the back.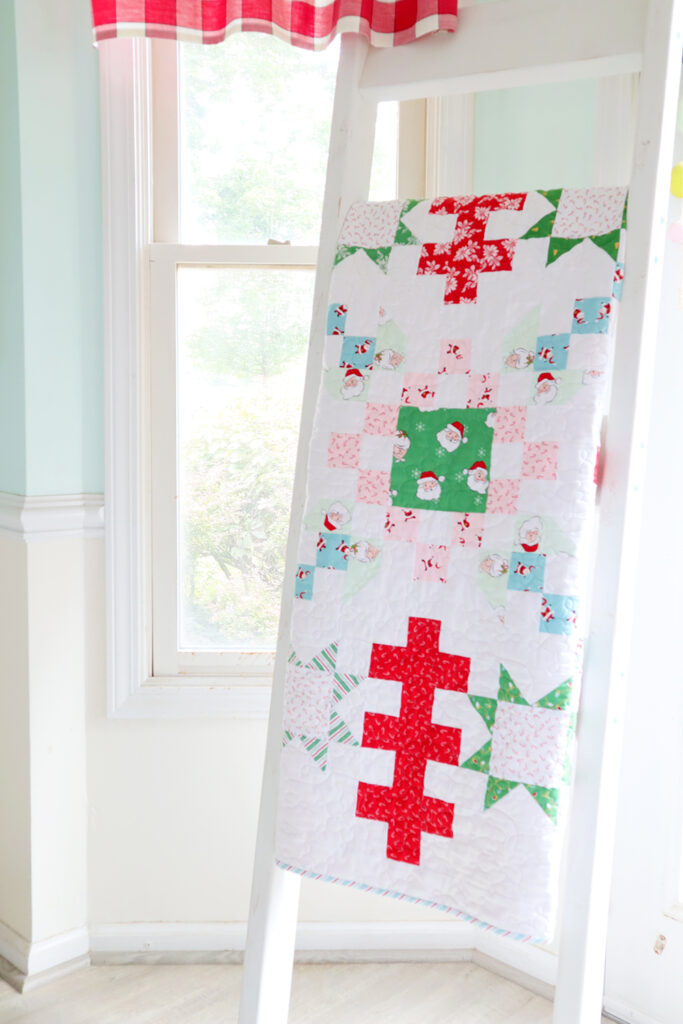 Today you can get the finishing instructions over at the Fat Quarter Shop.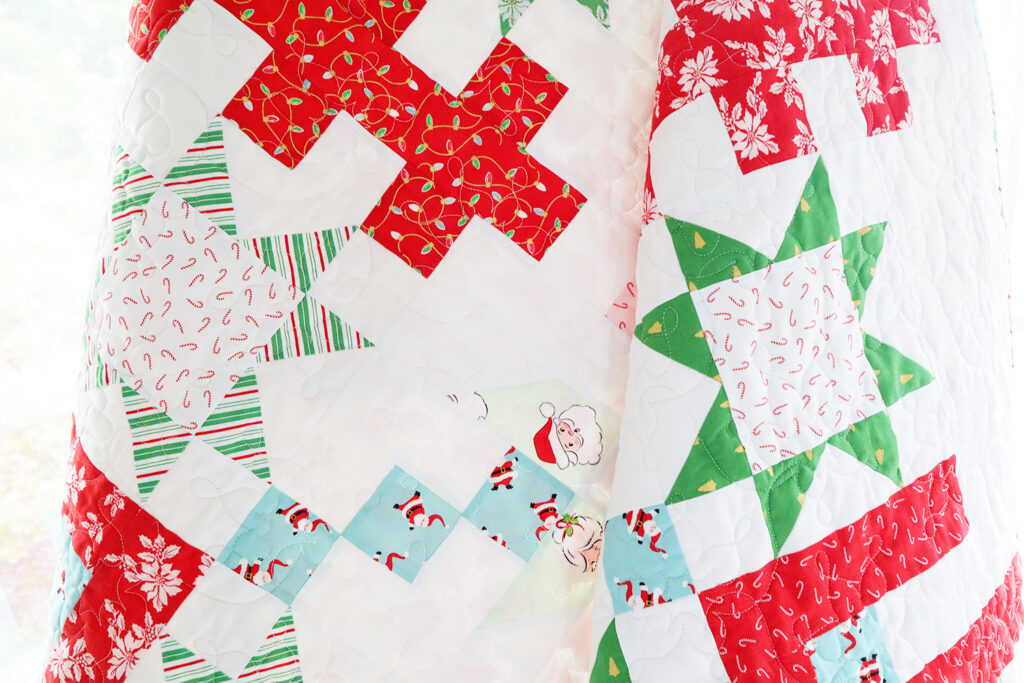 Those little Santa and Mrs. Claus peeking around the center of the quilt are so fun.
You can find all my blocks for the quilt here – and there are links to each block in the posts.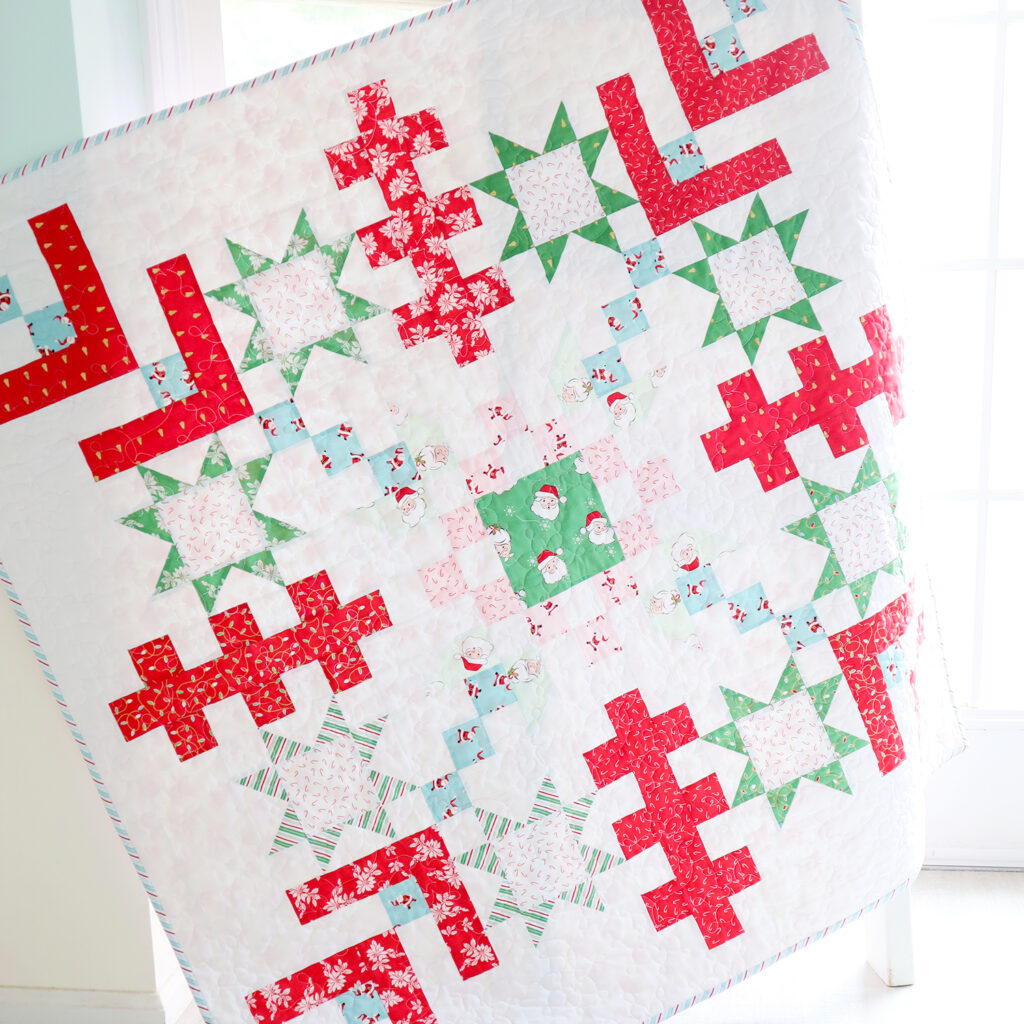 If you sewed along you can share your projects with the hashtag #JellySnowflakeSAL. There are so many cute versions there!