We are starting a fun new sew along for Christmas in July this year! Fat Quarter Shop is kicking off the Jelly Snowflake Mystery Quilt Week 1 today with a fun new set of blocks!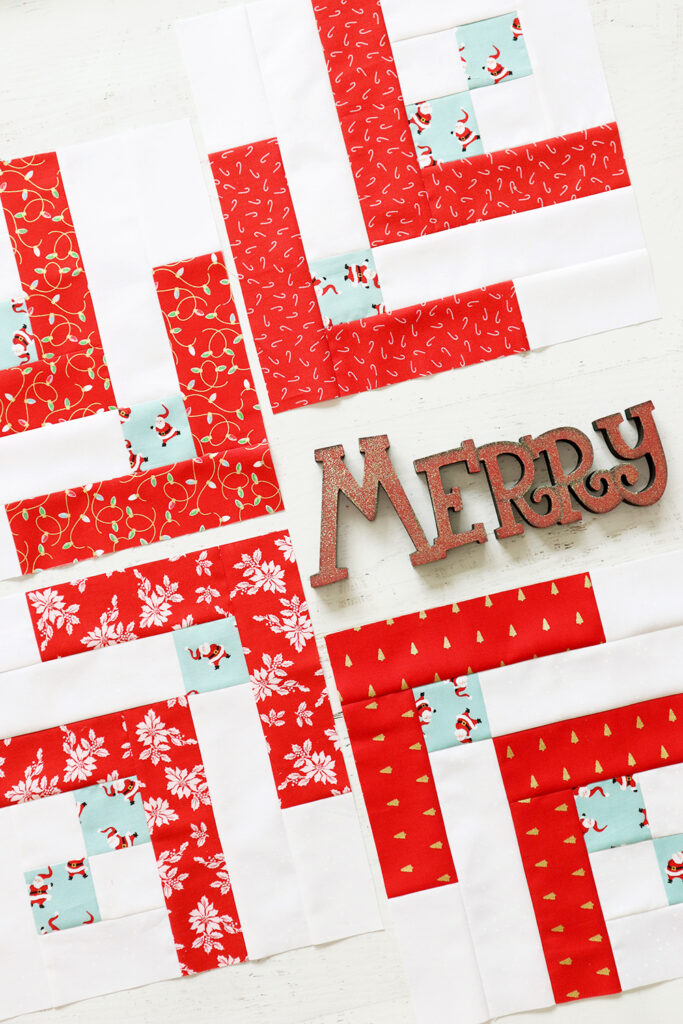 Last year I sewed along with Fat Quarter Shop for the Christmas in July Mystery Mini Quilt. It was so much fun that I had to join in again this year!
This year's quilt along is called the Jelly Snowflake Mystery Quilt. You can find all the info about the quilt and a download for the fabric requirements at the Fat Quarter Shop.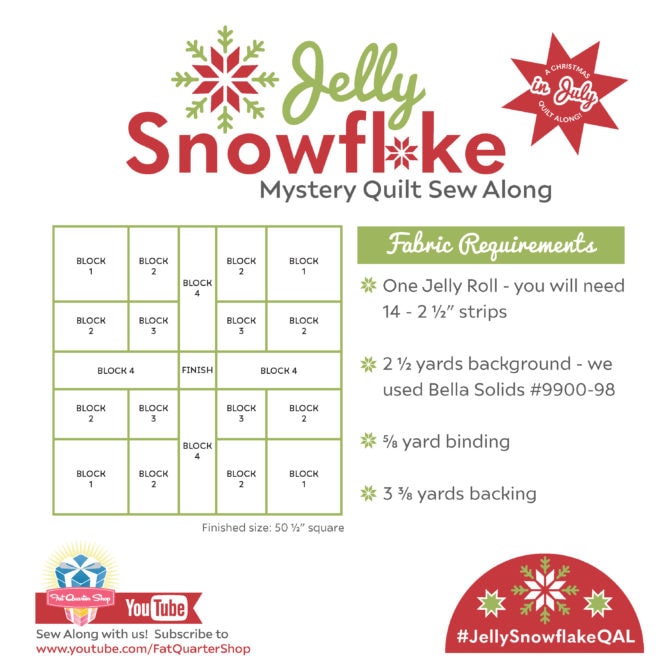 For my quilt, I'm using the new fabulous Christmas collection from Melissa Mortenson of The Polkadot Chair called Santa Claus Lane!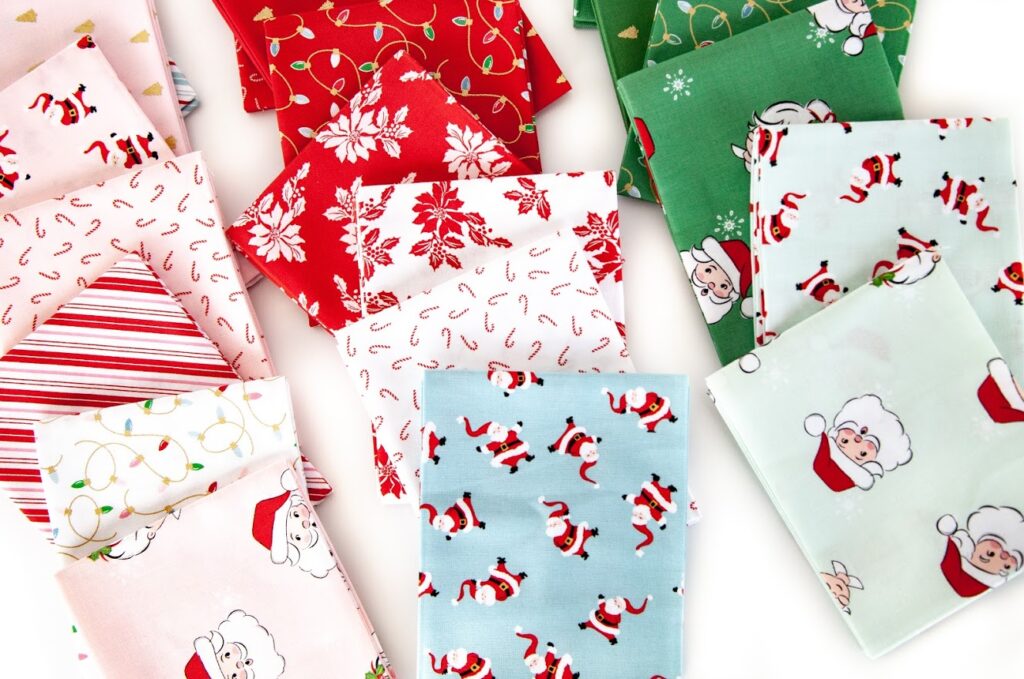 The mystery quilt is great for 2 1/2″ strips but I have yardage so I'm cutting my own. It's such a fun collection!
Jelly Snowflake Mystery Quilt Week 1
This week for Block 1 is so fun! We are making four of the blocks – they'll be at each of the corners of the quilt.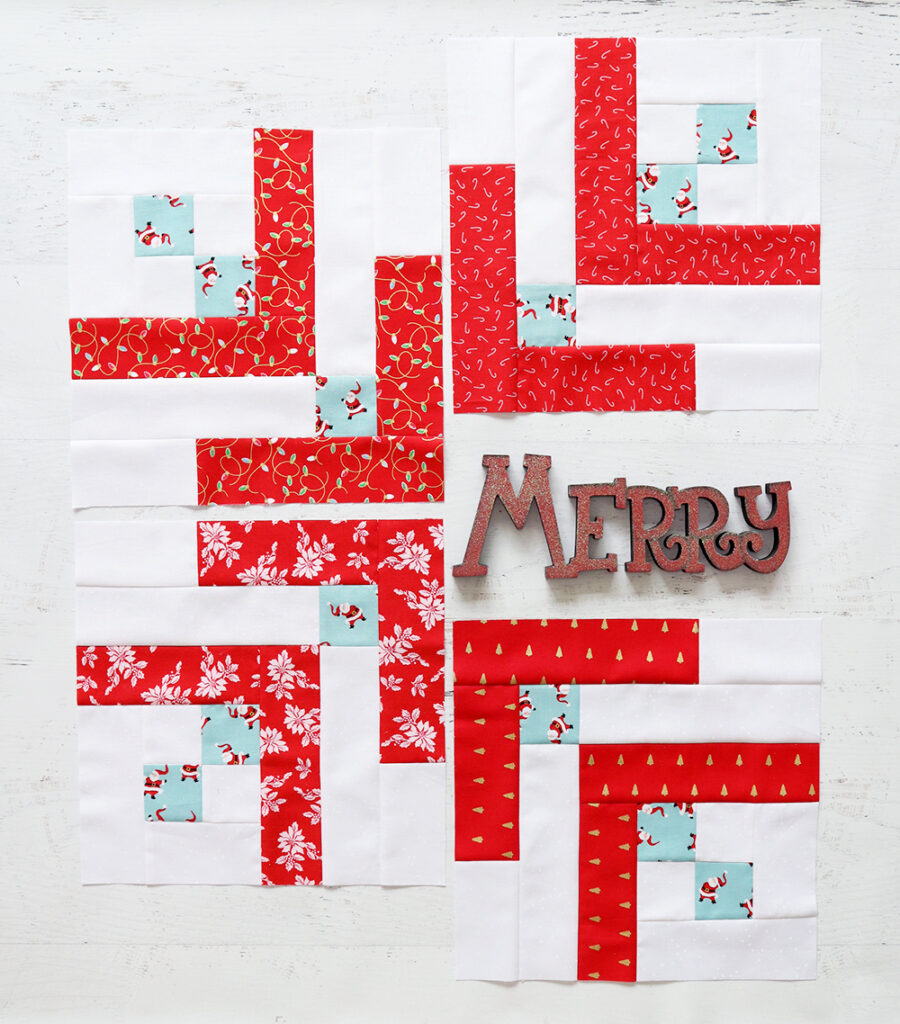 For this block I'm using the red prints and the sweet aqua little dancing Santa print!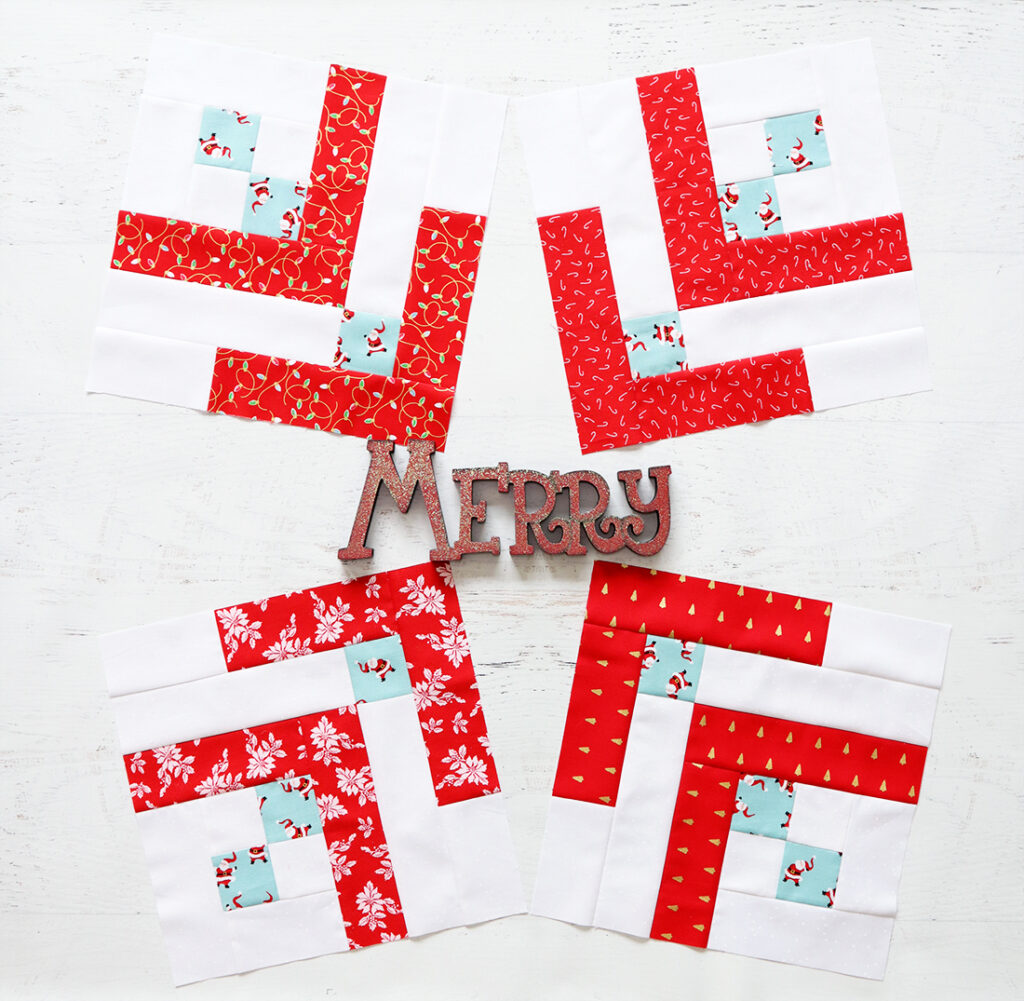 There is some gold glitter in the prints of the collection – they add a really fun touch to the blocks!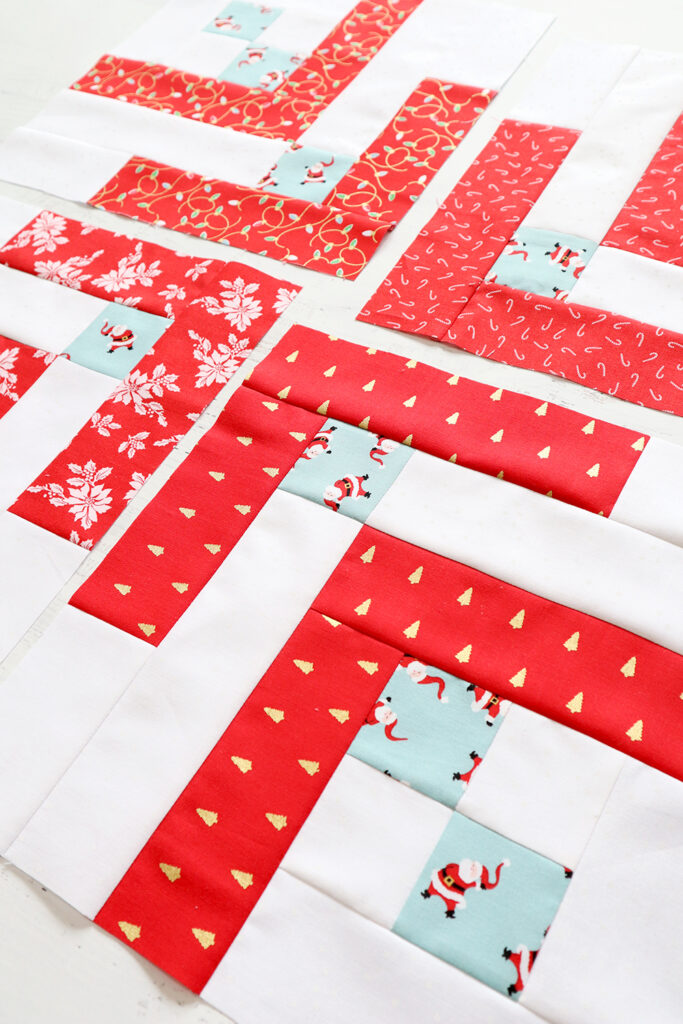 Aren't they fun?! They're really quick to sew up too!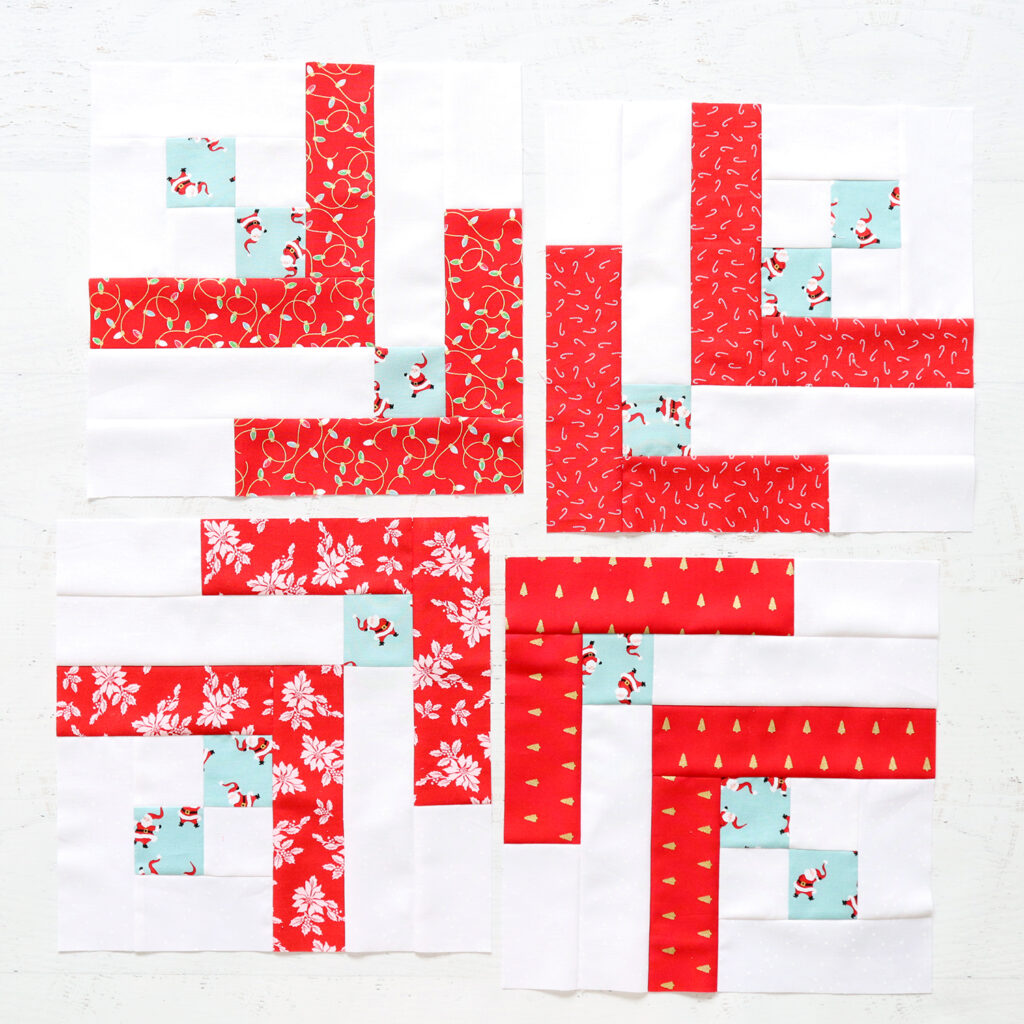 There are four quilters sewing along with this fun Mystery Quilt! Each week a different quilter will have the instructions for the block of the week. The quilters sewing along are:
Sherri McConnell – Sherri and Chelsi – A Quilting Life
Me! :)
Chelsi Stratton – Sherri and Chelsi
Pat Sloan
This week you can find the instructions and video for Block One at Sherri McConnell's blog, A Quilting Life!
Click here for the Jelly Snowflake Mystery Quilt Week 1