We have another cute block to sew up this week in the Jelly Snowflake Mystery Quilt Week 3! This block has some fun piecing and I was able to add in a little fussy cutting too!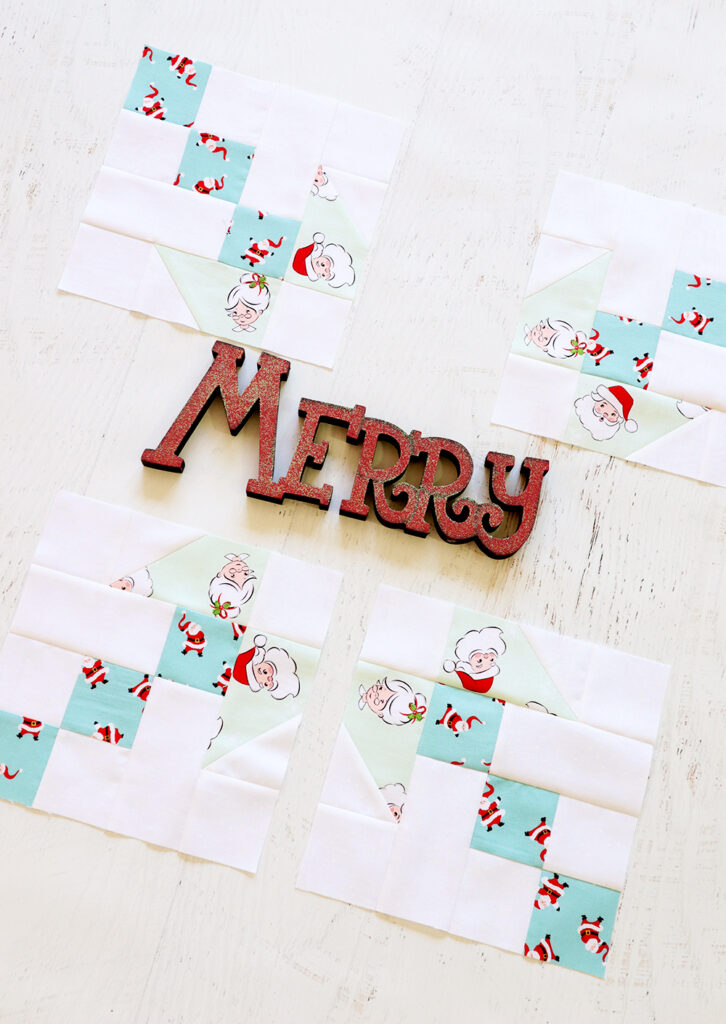 I had so much fun cutting the little Santa and Mrs Claus faces for the points of the blocks! The fabric has them going different directions as well so it worked out great – they look cute any direction!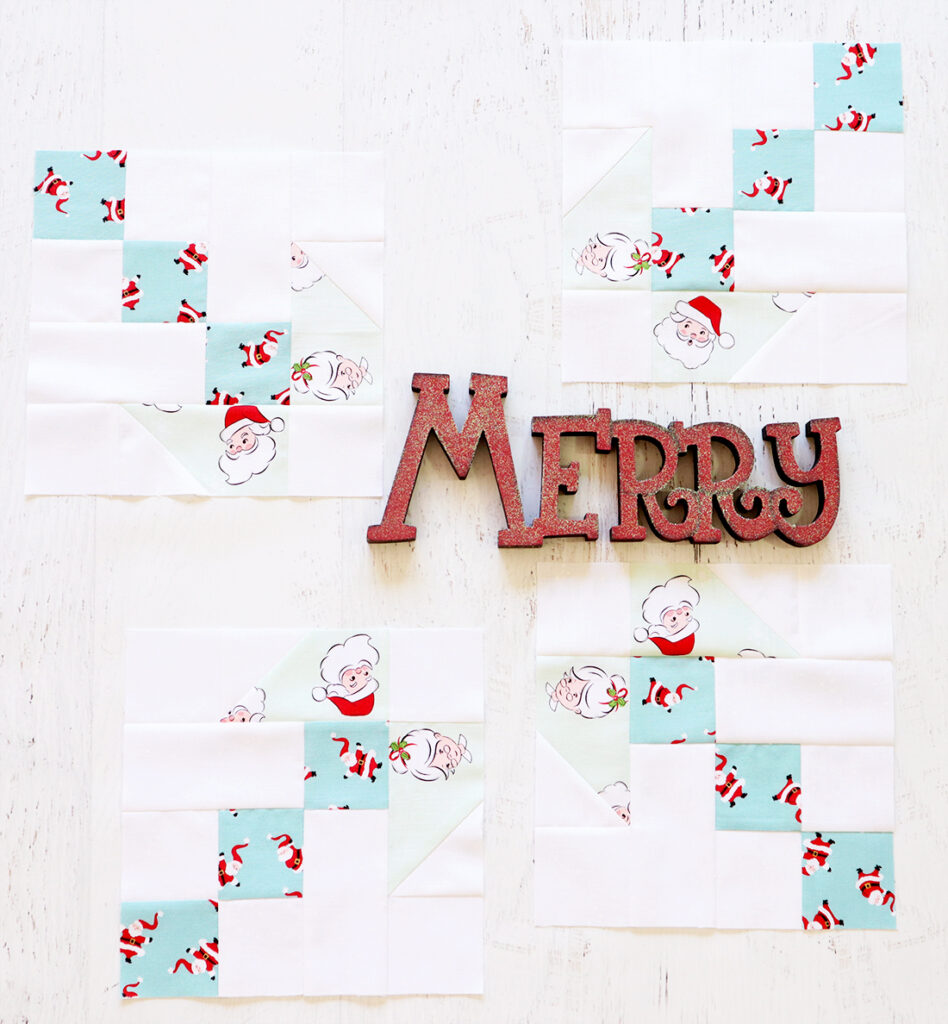 The little aqua Santas look great all in a little chain too! This block is a great one for practicing your four patch blocks. And since it's pretty simple, it goes to gether super quickly!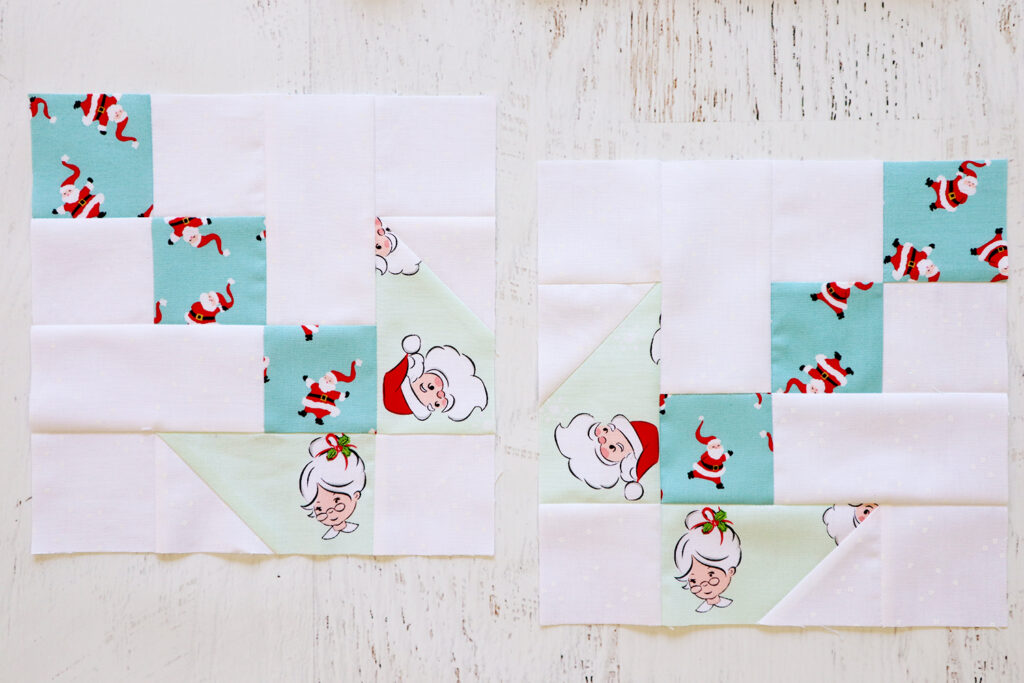 I'm super excited about how this quilt is coming together! We have one more week with blocks and then we get to put this all together. I think you're going to love the finished layout!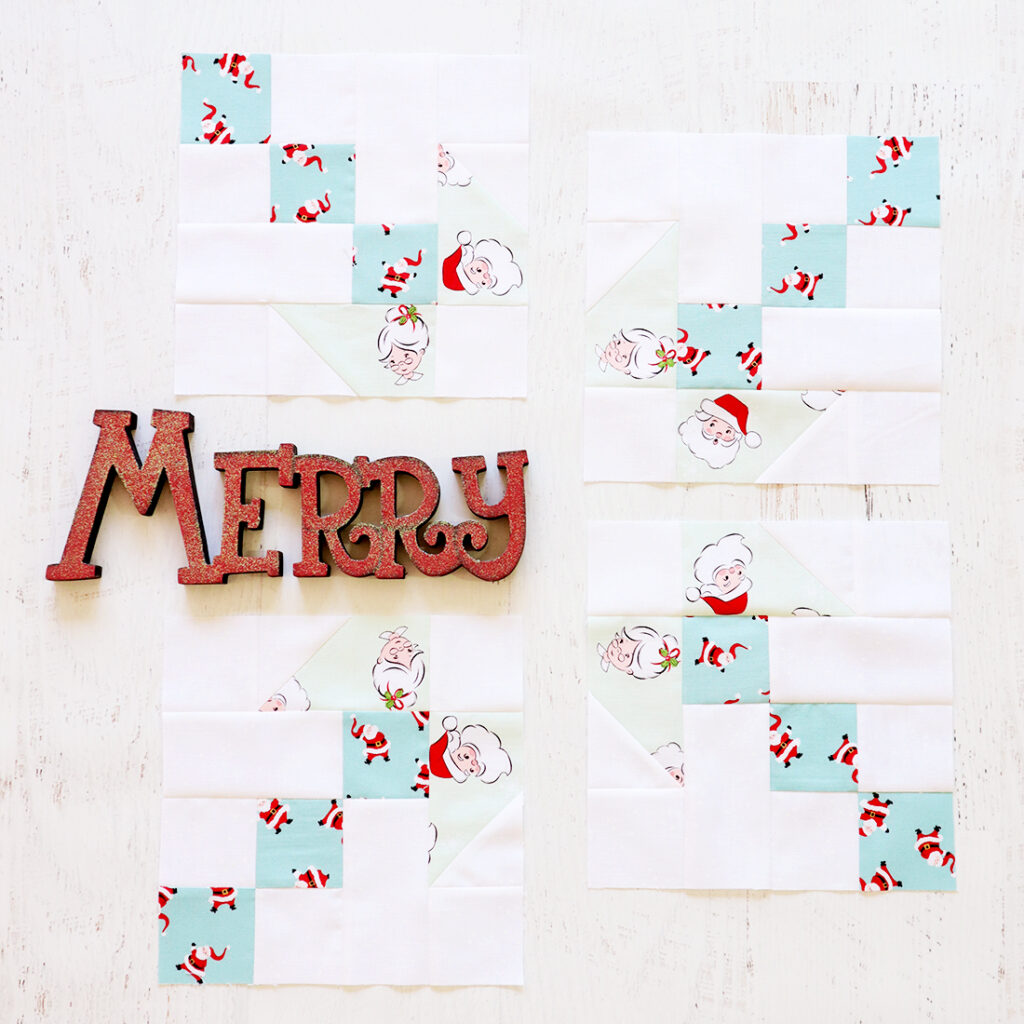 This week you can find the pattern and video this week at Chelsi's blog!
I'm using Santa Claus Lane from Melissa at The Polkadot Chair and Riley Blake Designs for my quilt. It's a really fun mix of Santa and Mrs. Claus, candy canes, stripes, and pretty flowers. It has great, vintage-inspired colors too! I love the color palette.
You can check out my other blocks here: