I have had so much fun with this Mystery Quilt – it's turning out into such a great quilt! We're on the Jelly Snowflake Mystery Quilt Week 4 so it's our last block of quilt! Next week will be putting it all together. But first, our cute blocks this week.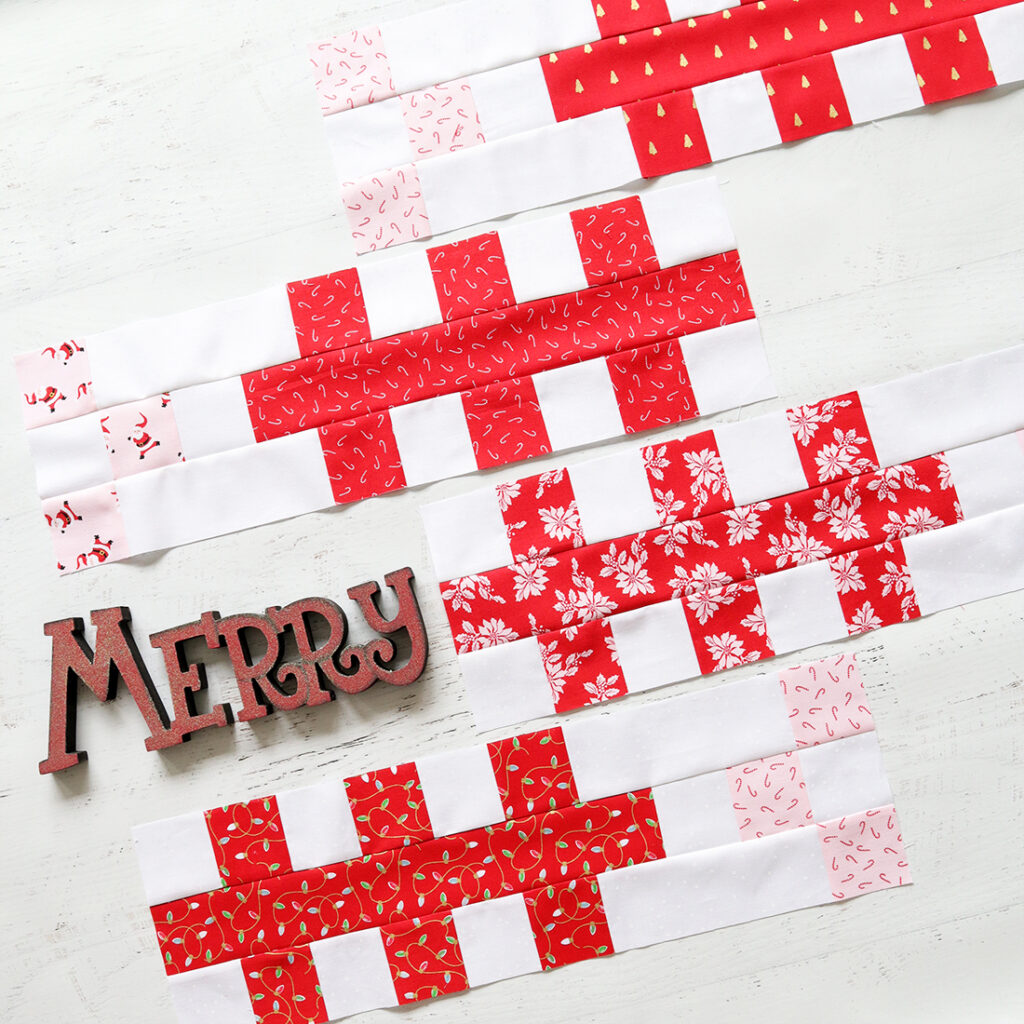 This week's block is so fun! And it's a great one for really seeing the prints in the fabric since it uses such a long strip of fabric. Aren't the prints in this Santa Claus Lane fabric so fun?!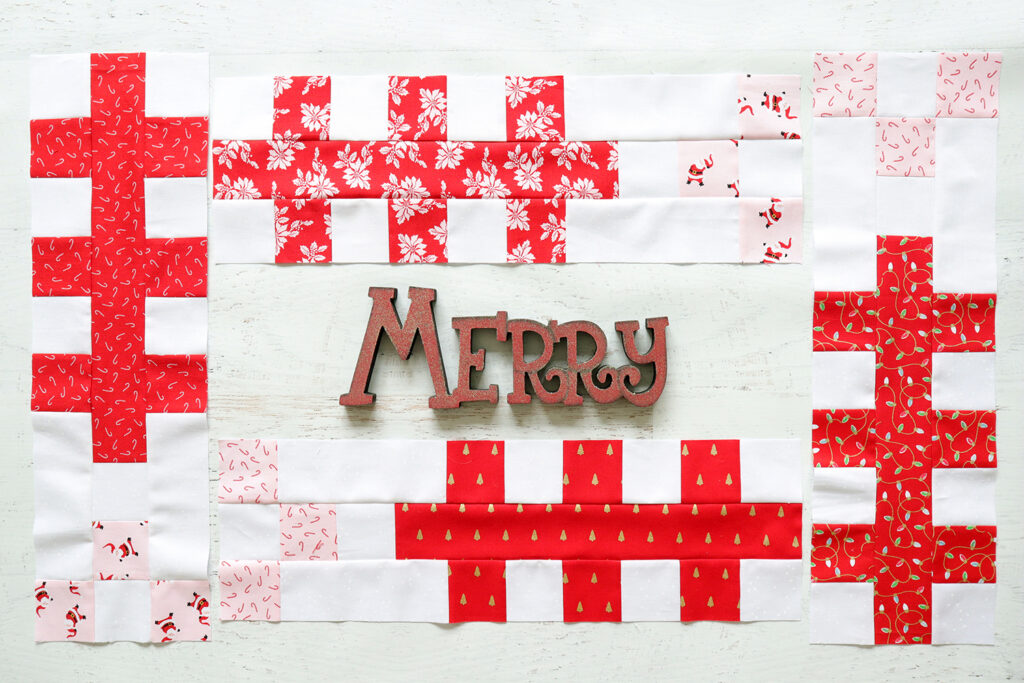 I've used the red fabrics for the longer portion of the block and the pinks for the small sides. The pink sides will all point in towards the center so it will make a really sweet center to the quilt!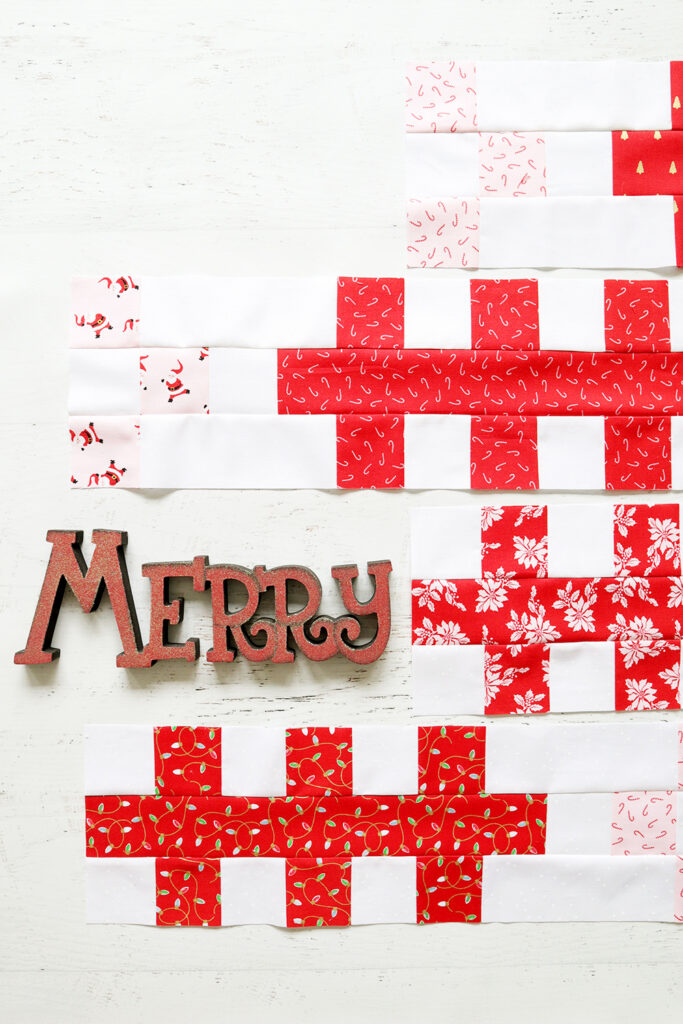 So now I'll have sweet little pink and red Santa's dancing in the center of my quilt. So fun right?
This week the fabulous Pat Sloan is hosting the block! You can visit her for this week's pattern and video!
This is such a fun quilt!! The blocks are so quick to make – I'm thinking I need to make up a few more versions as Christmas gifts this year! I think this is a great year for quilty gifts – we all need a little more cuddling this year under quilts don't you think?! :)
You can see my blocks for the other weeks here: