We're stitching away with another block in the Jelly Snowflake Mystery Quilt Week 2! This week we have a sweet little star block that is fun and easy to sew up!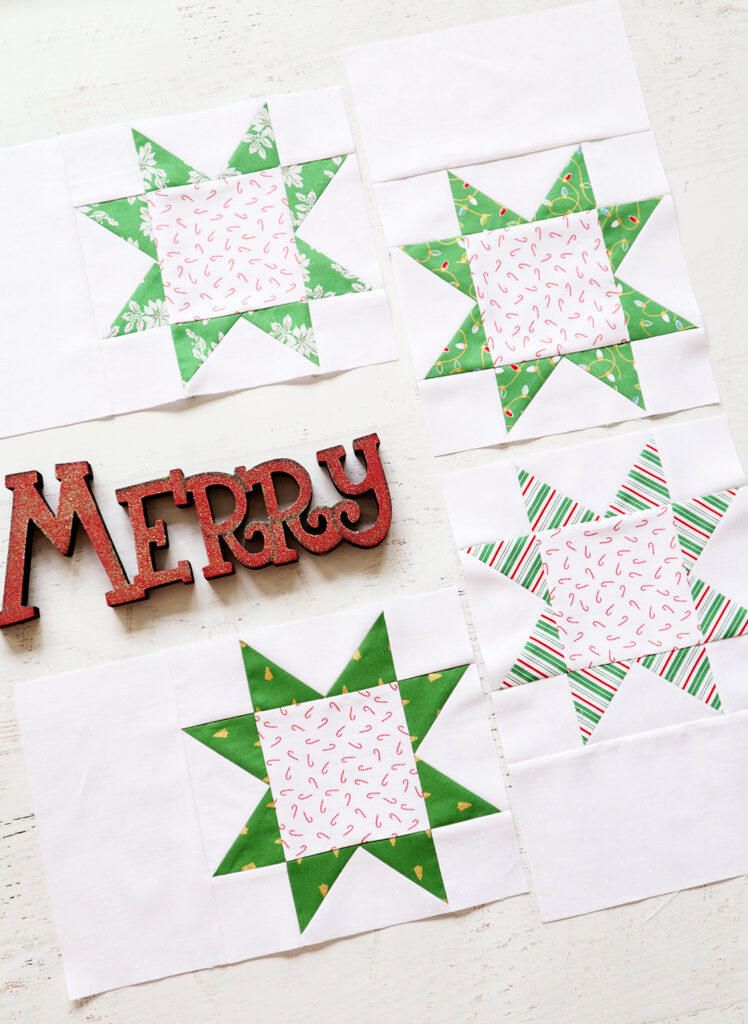 If you're new to the Jelly Snowflake Quilt, this is a fun mystery quilt sew along hosted and created by the Fat Quarter Shop! Every week for the month of July they are releasing a block of the quilt. There are a few of us sewing along and each week a different quilter is hosting the pattern and video! This week it is my turn – you can find the pattern at the end of the post!

The quilt is perfect for 2 1/2″ strips or you can use yardage! That's what I did – I'm cutting my own strips from this darling new Santa Claus Lane fabric. Since I am using yardage I was able to cut a print for the centers of my star blocks!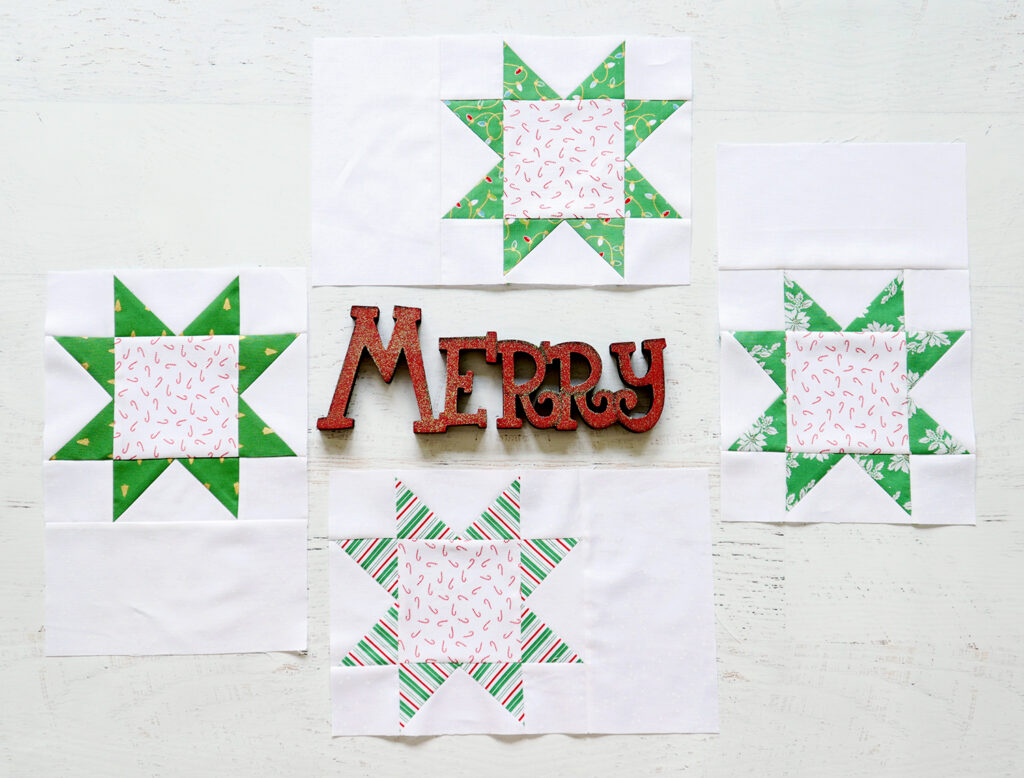 You will need to make eight of these little stars and they go together super quickly!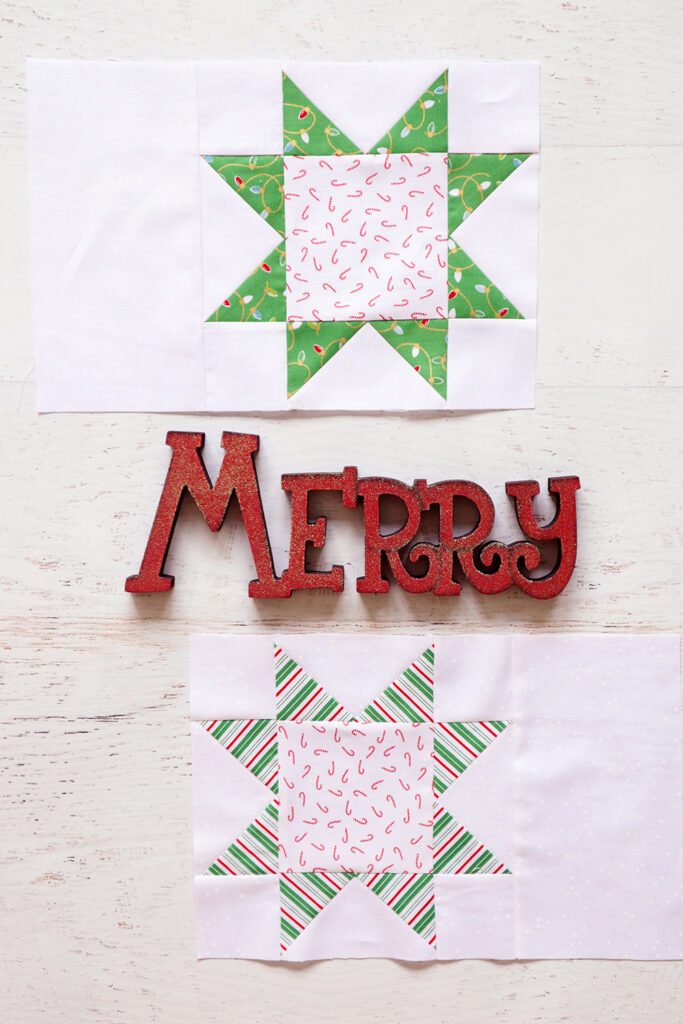 For this week's blocks I chose the darker green prints in the collection. I think they really make the stars stand out! I didn't worry about the directional fabrics – these stars will be turned in different directions in the final layout so I sewed them up so they'd look good in any direction.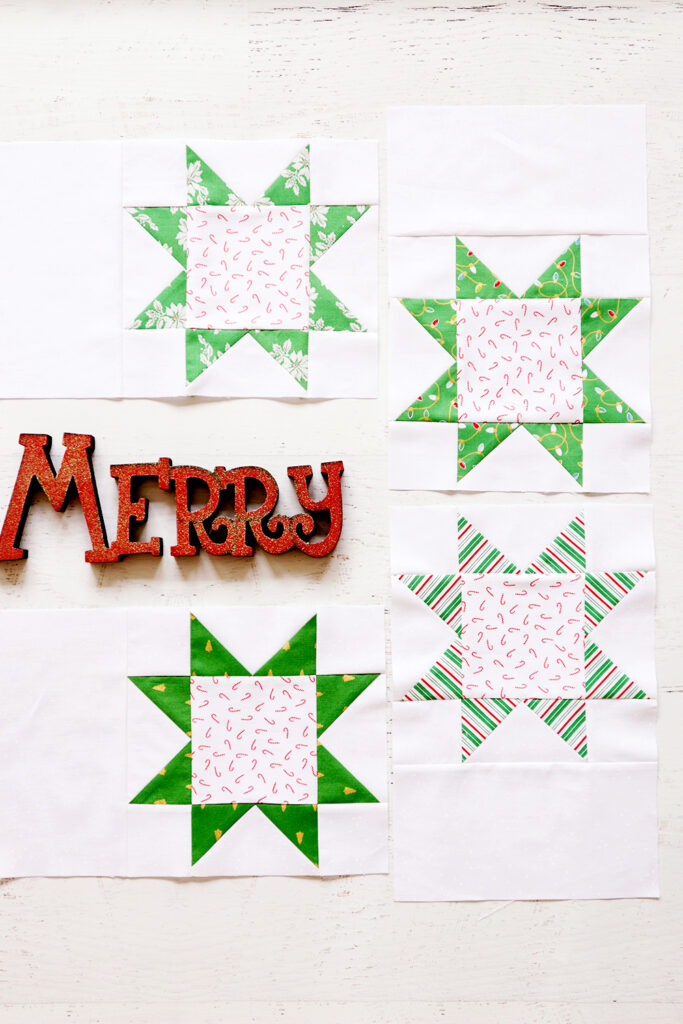 This week I'm hosting the pattern for Week Two Blocks!
You can view the video tutorial here!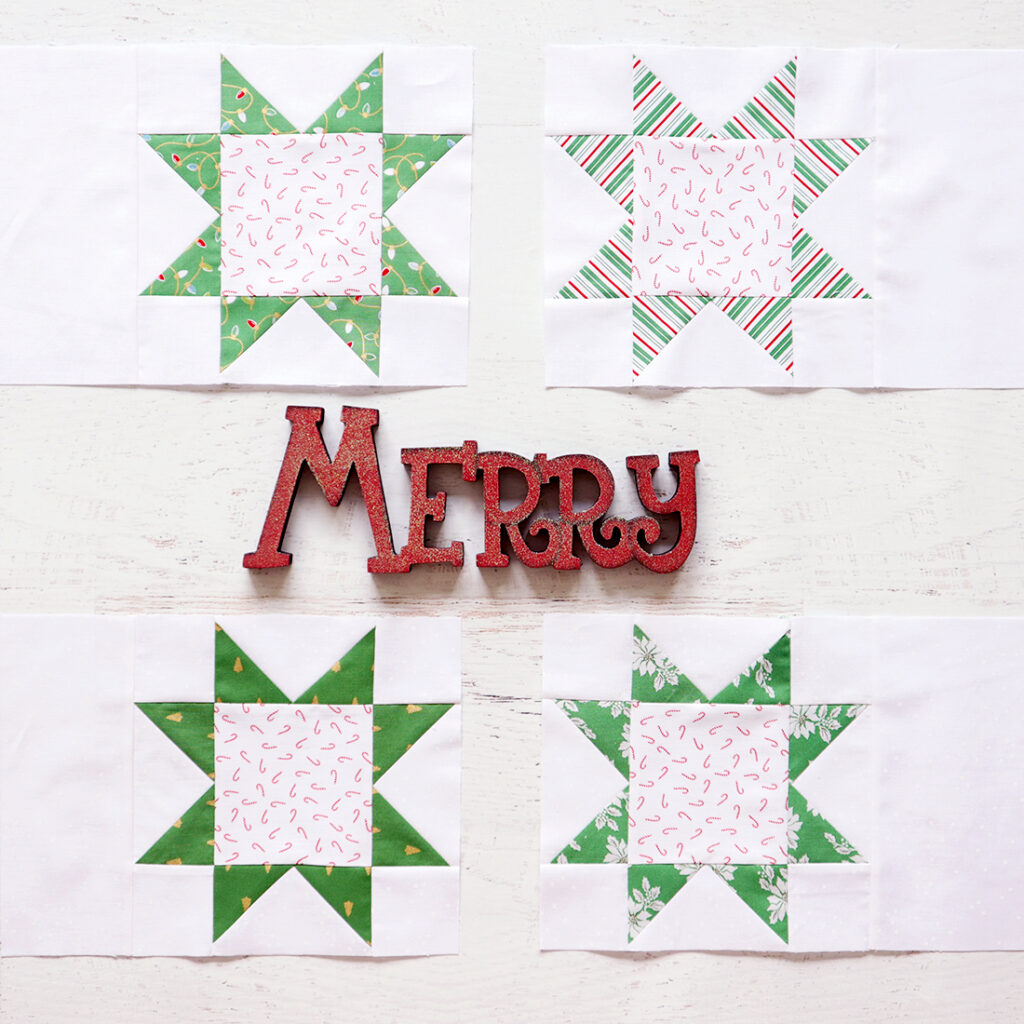 You can view my Week One blocks here!