We are on our last week of this fun Fat Quarter Shop Sew Along! This is the Evergreen Mystery Quilt Along Week 5!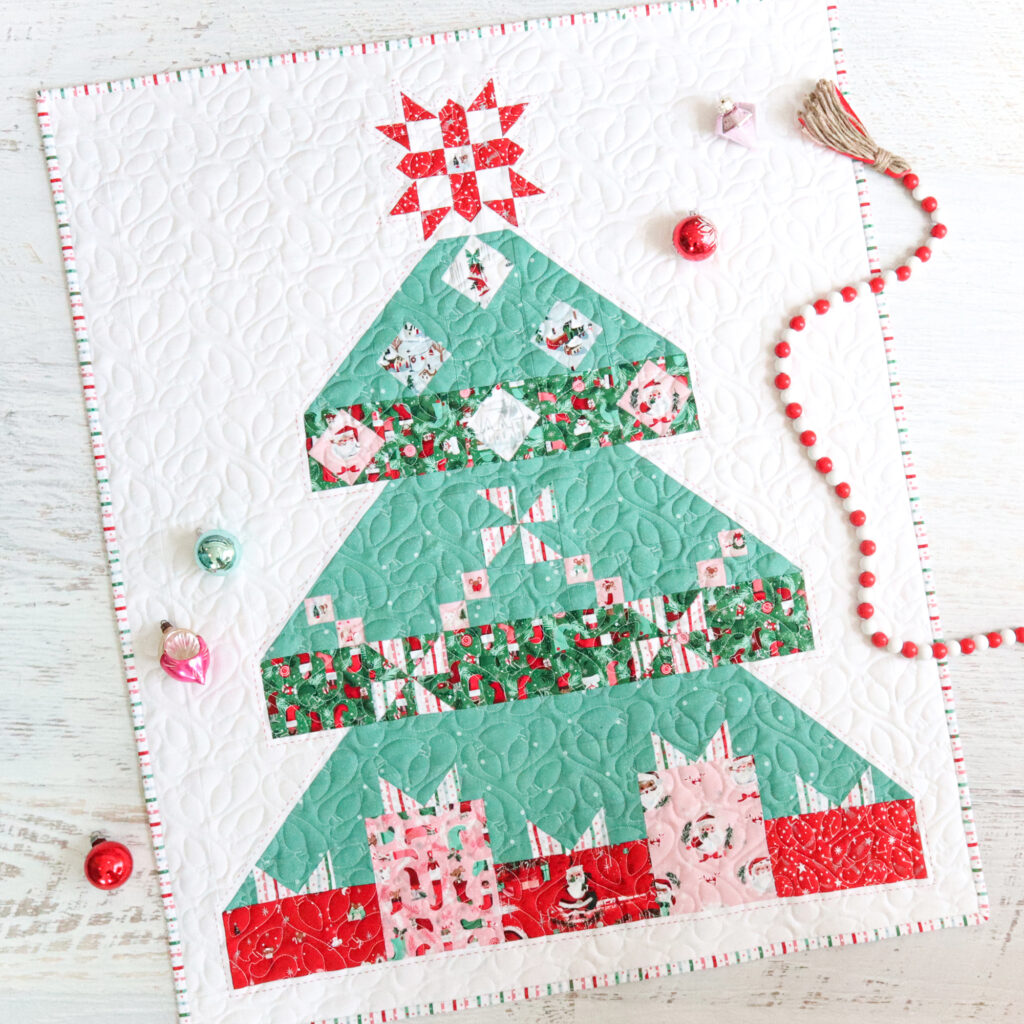 This is been such a fun mystery quilt to sew up! We've sewn up a section of the quilt each week, and this week we are putting them all together! I loved the layout of the quilt, so I used the Fat Quarter Shop layout exactly as written.
Here are the different sections of the sew along.
I am sewing along for this mystery quilt with the new collection called Twas, along with my basic Dainty Daisy in the Alpine color for the main part of the tree. I also used one of the prints from Twas on the back, the little village scene. I love how sweet it looks on the back.
Evergreen Mystery Quilt Along Week 5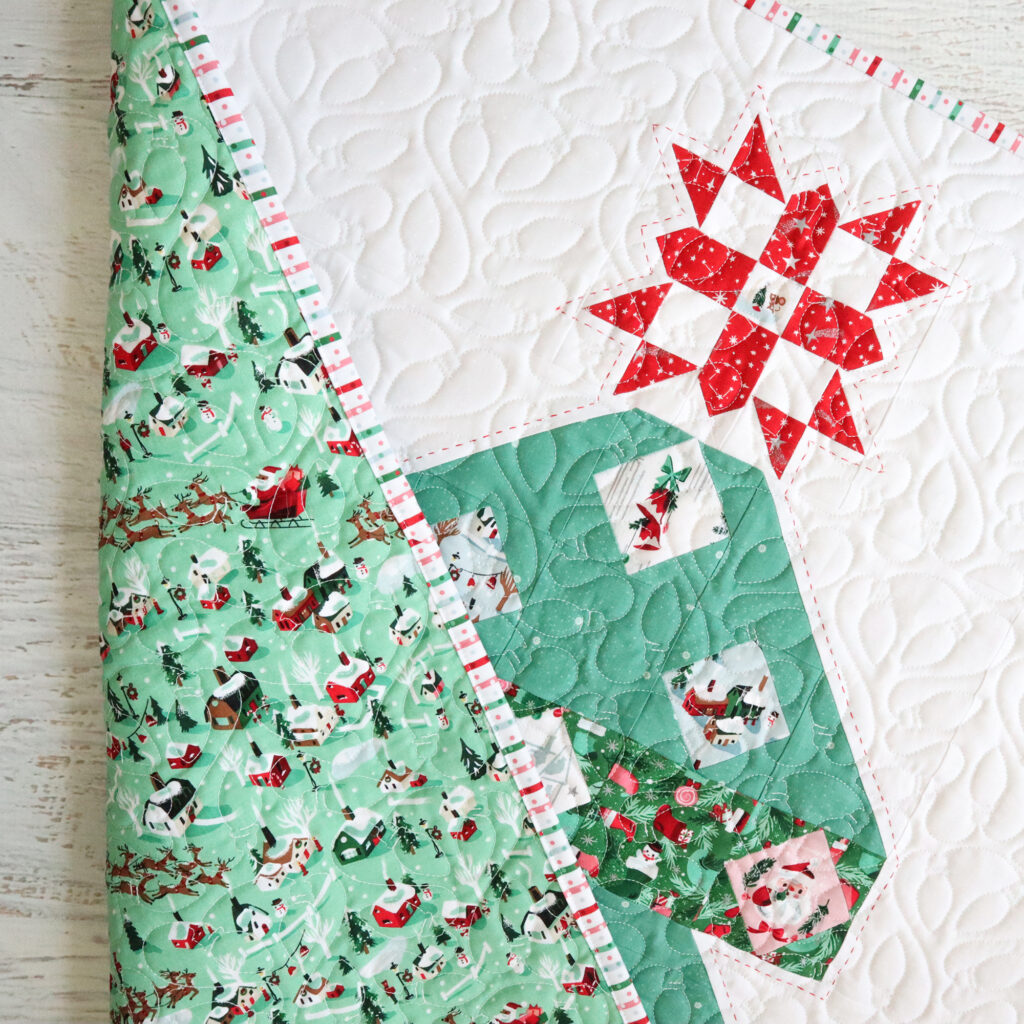 I also added a little stitching around the tree with my Baby Lock Sashiko machine. I love how the red stitching outlines the tree – it's such a fun addition of color.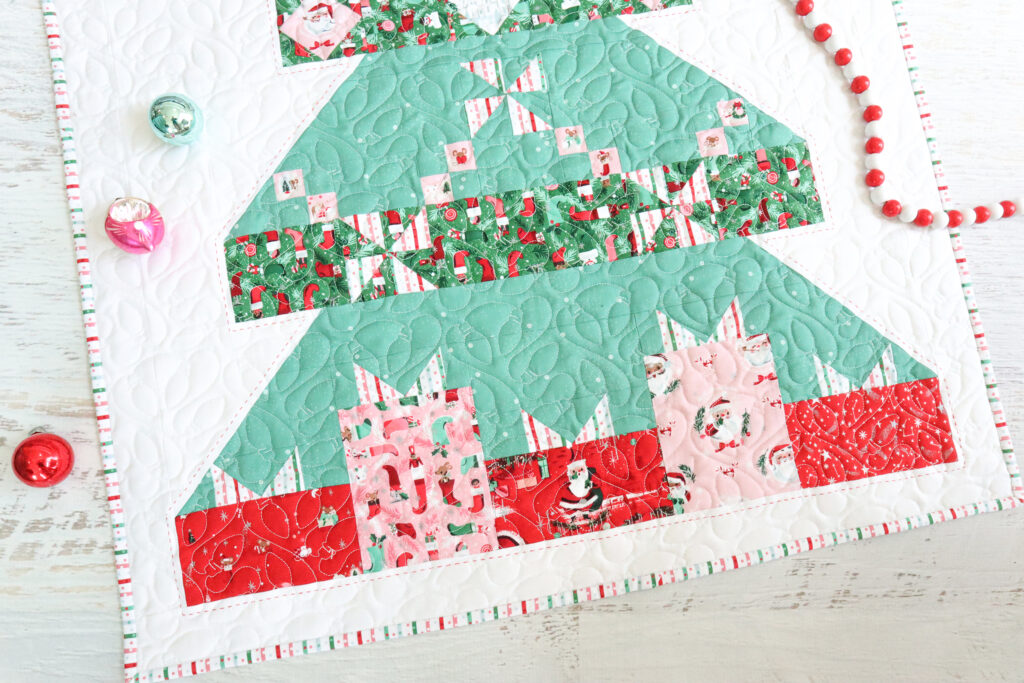 You can find the free pattern here!
Click here for the Evergreen Mystery Quilt Along Patterns
I have a new little sweetie that helped me with some quilt photos too! This is my new sweet girl, Adelaide! She's just getting her feet wet with quilt posing, but I think she started out great haha! Our new baby is 4 months old, and we are so in love with her!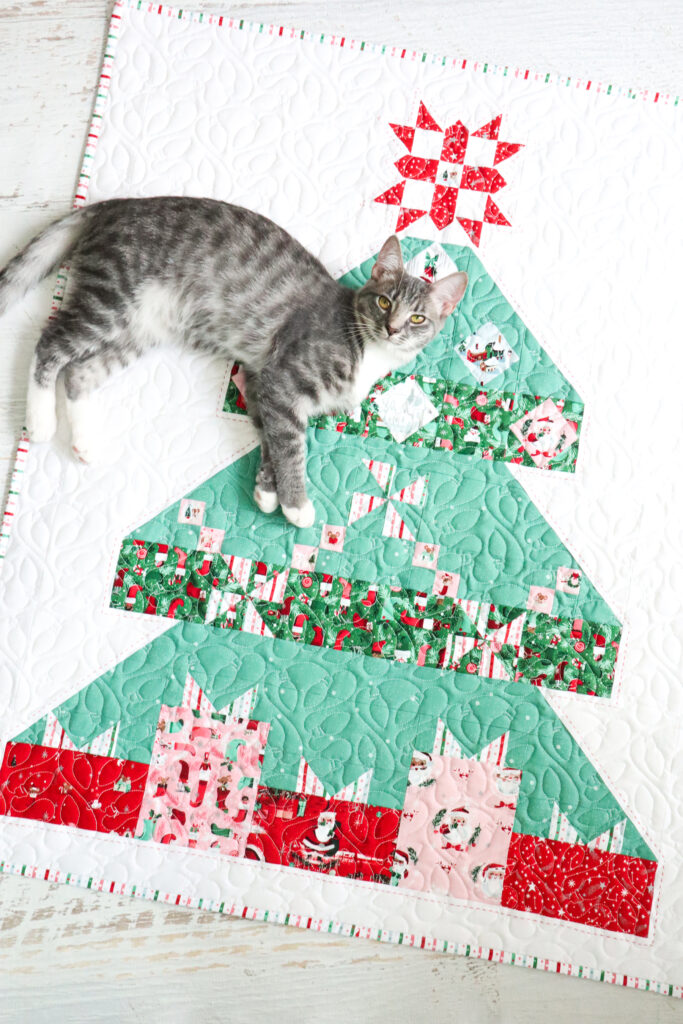 I can't wait to put up my cute quilt this holiday season!