Today we are topping off our trees in our Fat Quarter Shop Evergreen Mystery Quilt Along Week 4!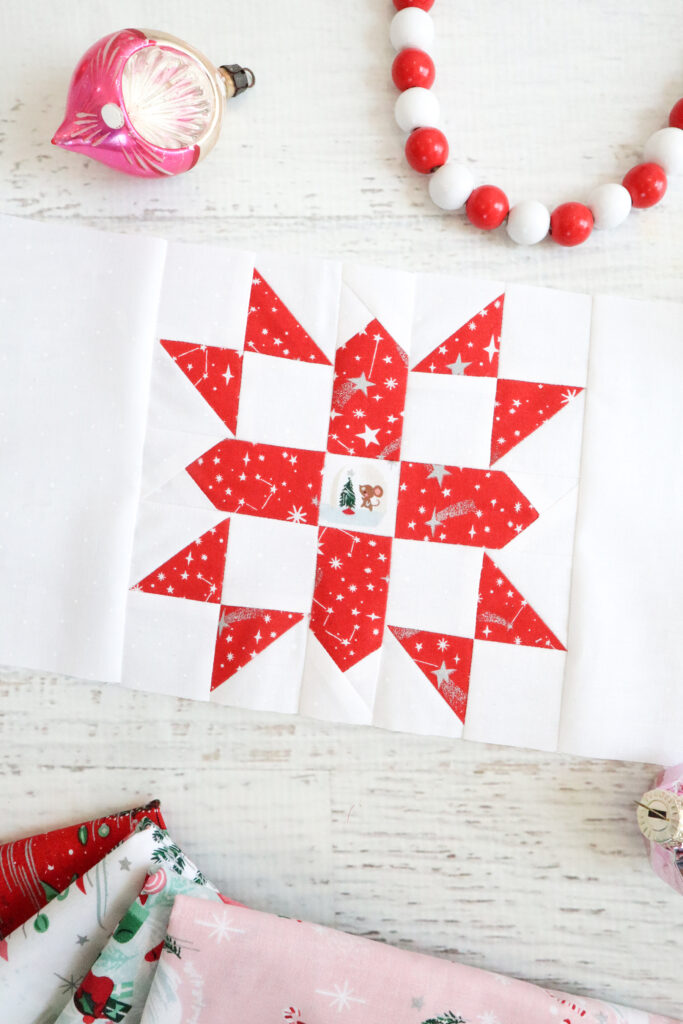 Over the last three weeks, we have been sewing up the sweetest Christmas Mystery quilt in the free Evergreen sew along from Fat Quarter Shop. It's been such a fun quilt to make up in sections, and it's turning into a super cute Christmas Tree! You can see my sections so far here:
This week we are topping off our trees with a sweet star block, and I just had to do a little fussy cutting for this section, too, as I've done with the others. I added a cute little mouse decorating a tree!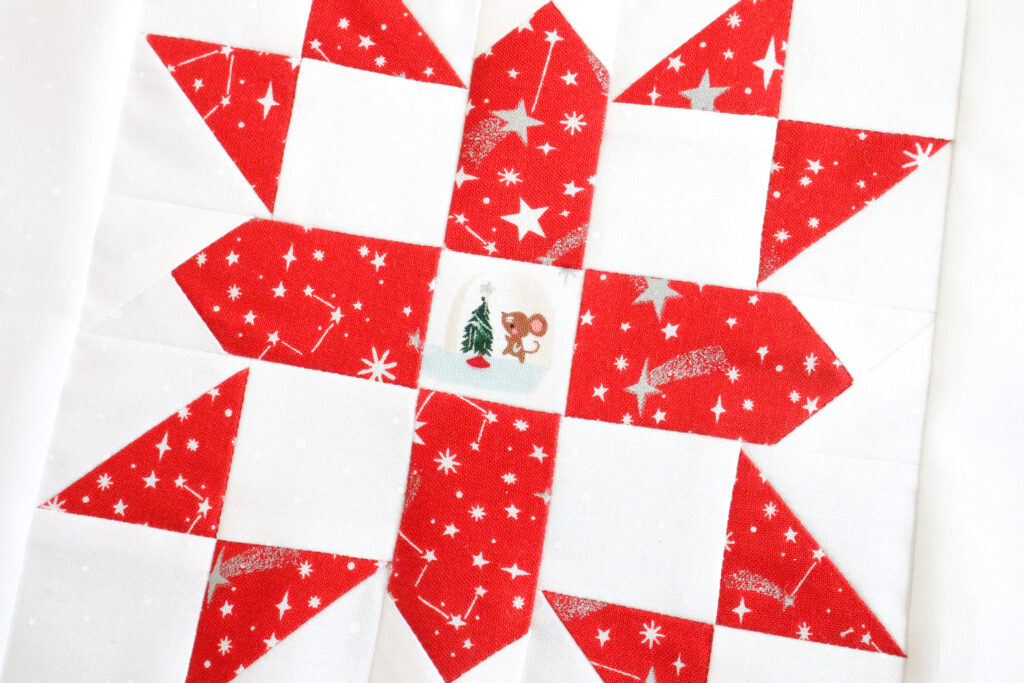 I am sewing along for this mystery quilt with the new collection called Twas, along with my basic Dainty Daisy in the Alpine color for the main part of the tree. I loved this little star/galaxy spring for the star of the tree. This has been such a great collection to sew and fussy cut with!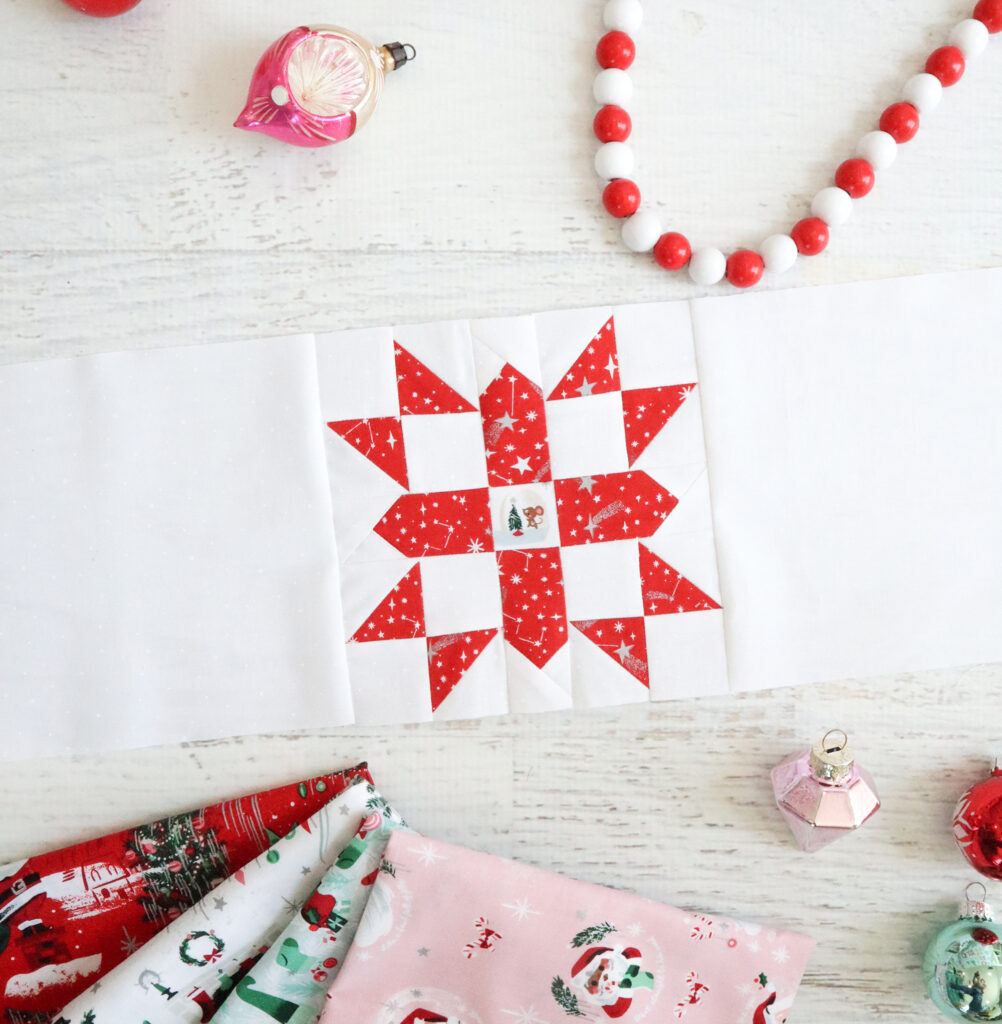 EVERGREEN MYSTERY QUILT ALONG WEEK 4
Fat Quarter is giving away the patterns each week for free, and they are doing a cross stitch along at the same time. The cross stitch is super cute – if you love to stitch, definitely check that out! You can find all the patterns at the link below.
Click here for the Evergreen Mystery Quilt Along Patterns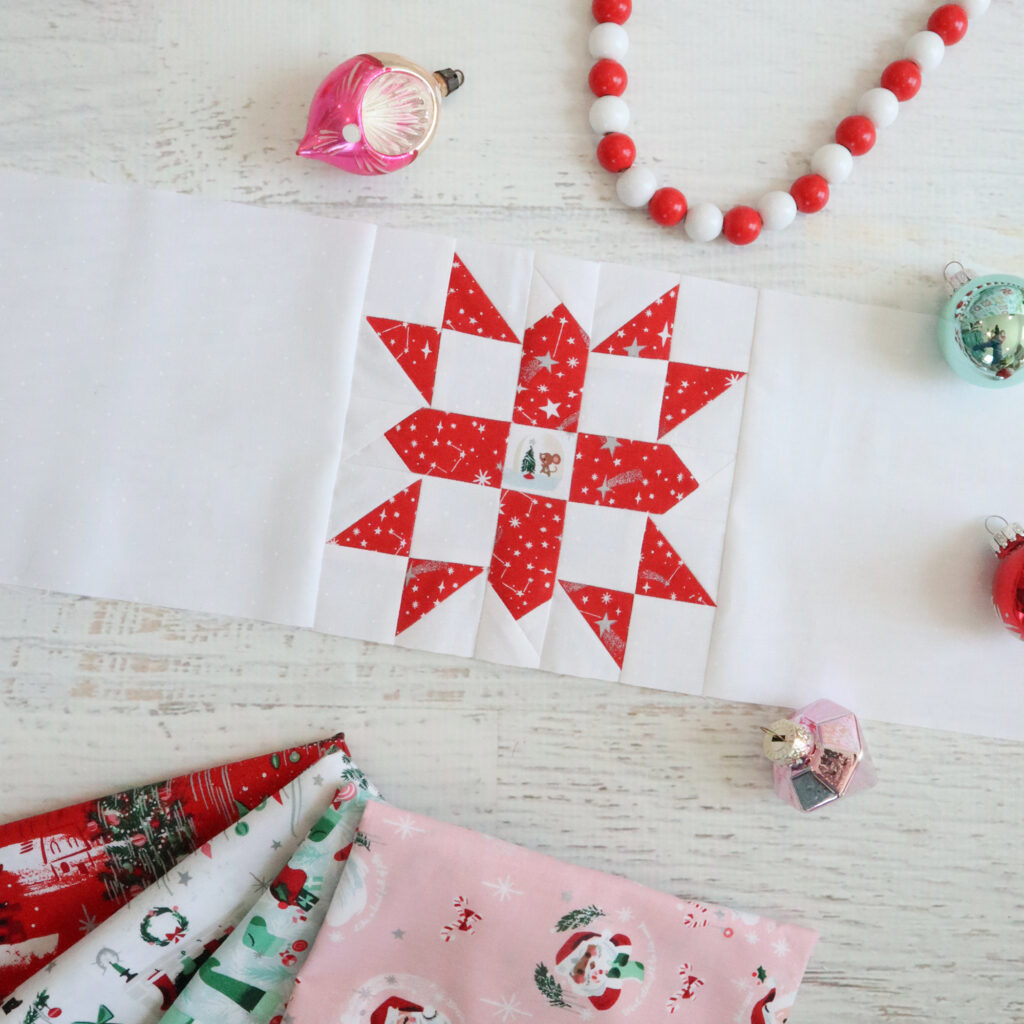 Next week we'll be putting our quilts together – come back to visit to see my finished quilt!