I'm son in love with this stitch! It is one of my favorites and has such a gorgeous texture! Today I'm sharing the Embroidery Basics – Layered Back Stitch!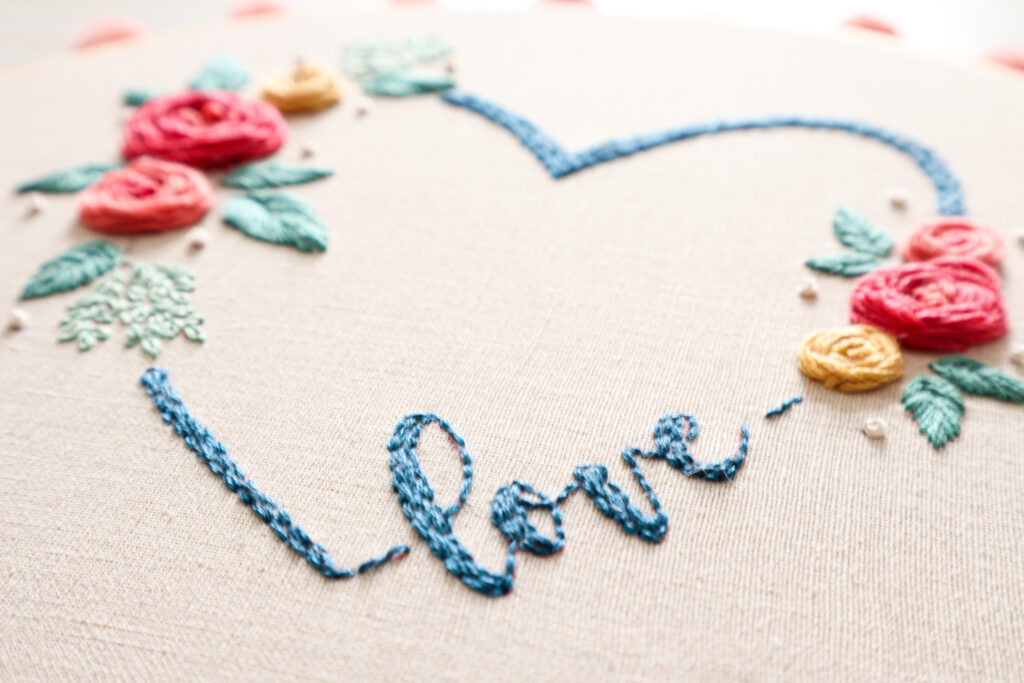 The Layered Back Stitch is perfect for lettering, or for filling open areas where you want a more textured look than a Satin Stitch. You can see the layered back stitch above in the embroidery project – it makes up the heart and the word "love". You can find the free "All You Need is Love" pattern here.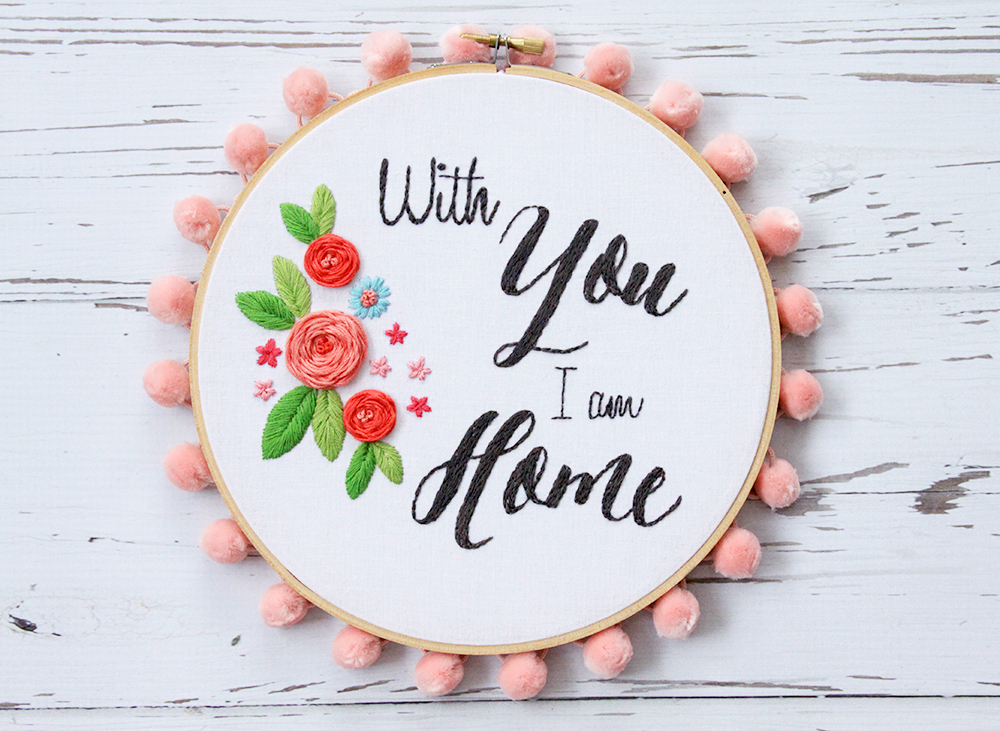 This fun hoop shows how great the stitch looks with a script lettering. It really makes it stand out! Click here for the "With You I am Home" pattern.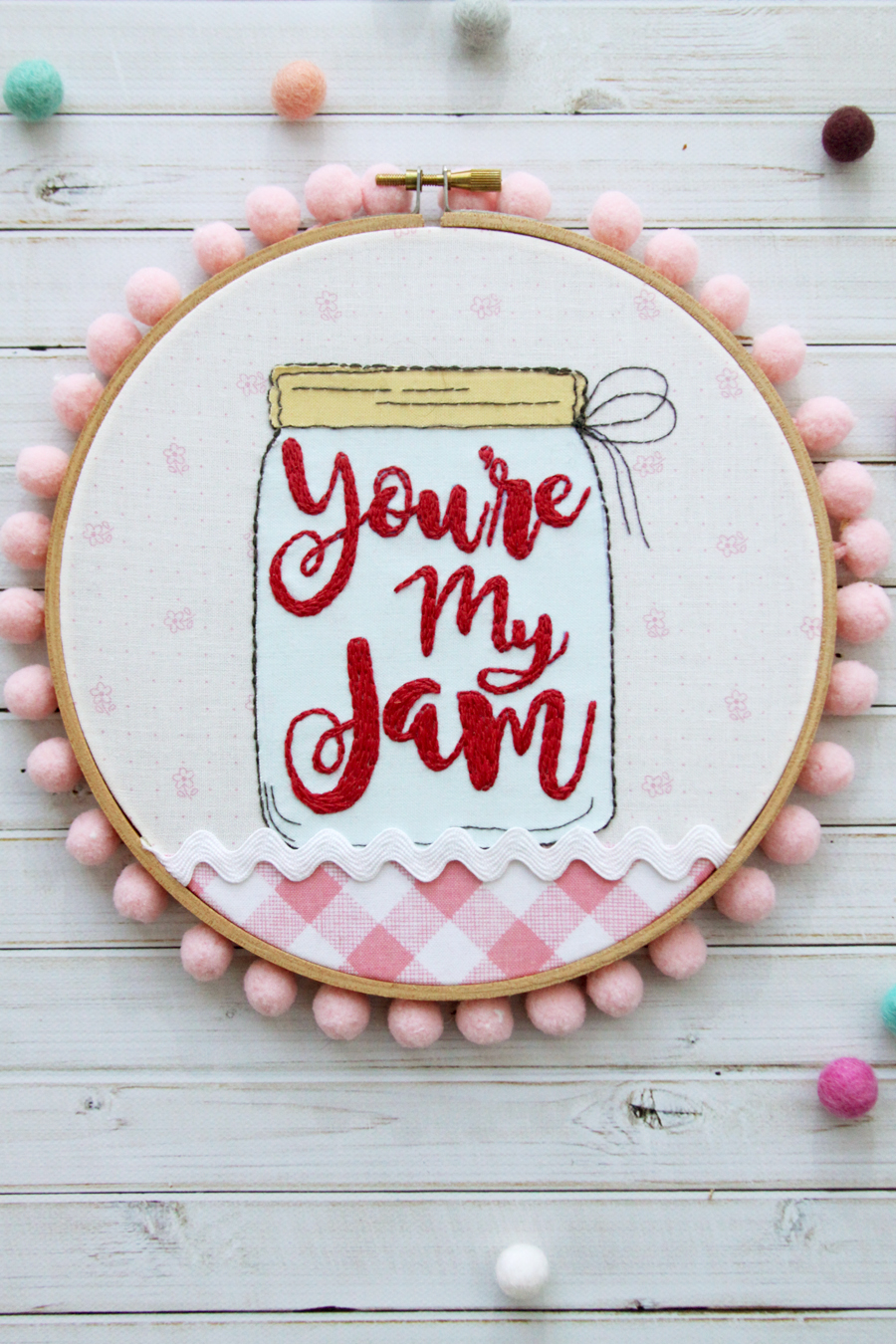 On this "You're My Jam" hoop you can see how great the lettering looks as the main feature of the hoop!
Embroidery Basics – Layered Back Stitch
To Stitch a Layered Back Stitch: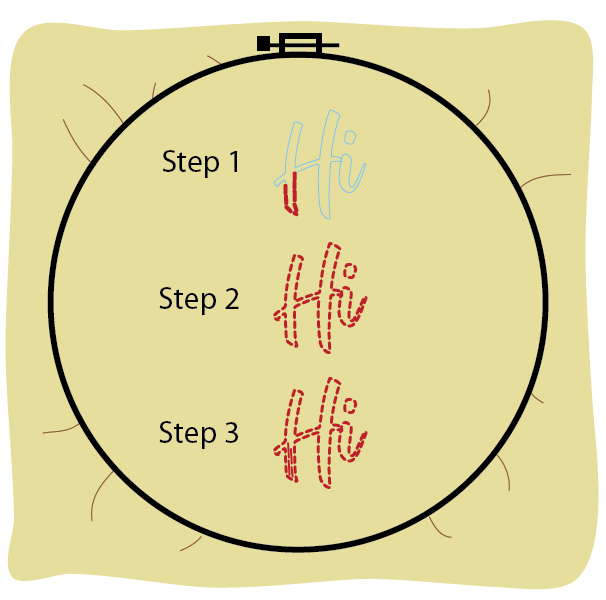 Thread your needle. Stitch a Back Stitch around the outline of your design.
Starting at one end of the design, stitch back stitches inside the outline. Vary the length of the back stitches to give the stitching a "brick" like appearance.
Continue until the entire outline is filled with the stitching.
If you are going around curves, use smaller stitches to fill the area with more even stitches.
I'll be sharing a live tutorial of the stitch on Monday, May 23 at 2 pm CT in my Facebook Group and on YouTube.
You can view all my other stitch tutorials here!