This cute new You're My Jam Embroidery Hoop Art is a fun project to make up for Valentine's Day or even just a cute project for your kitchen!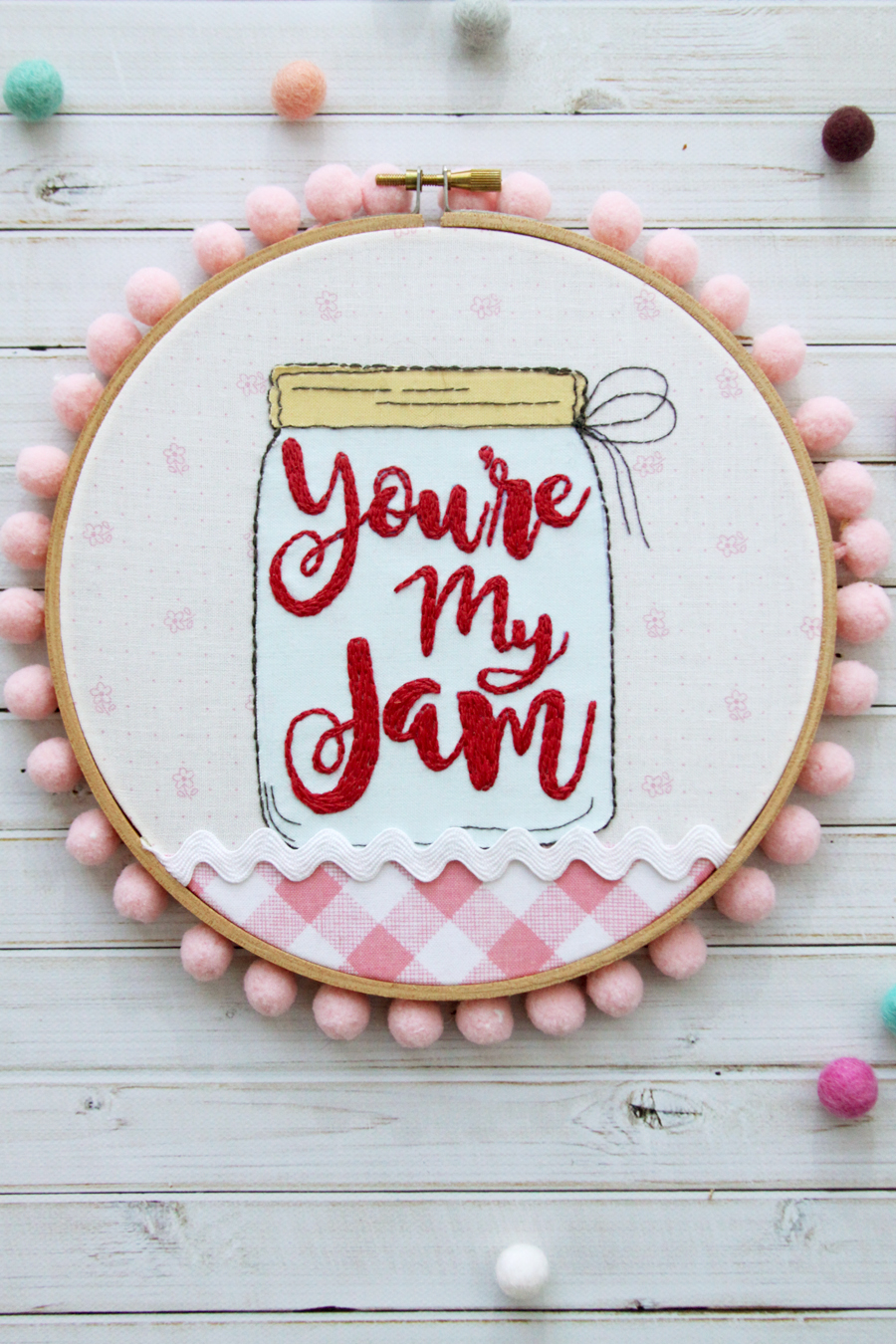 This little hoop is so fun to stitch up and it makes a great gift too! I think I'm going to keep mine though – I have just the spot in my kitchen for it. :) The lettering is so fun to do  – it's just a pattern of back stitches filling the open sections. Super simple!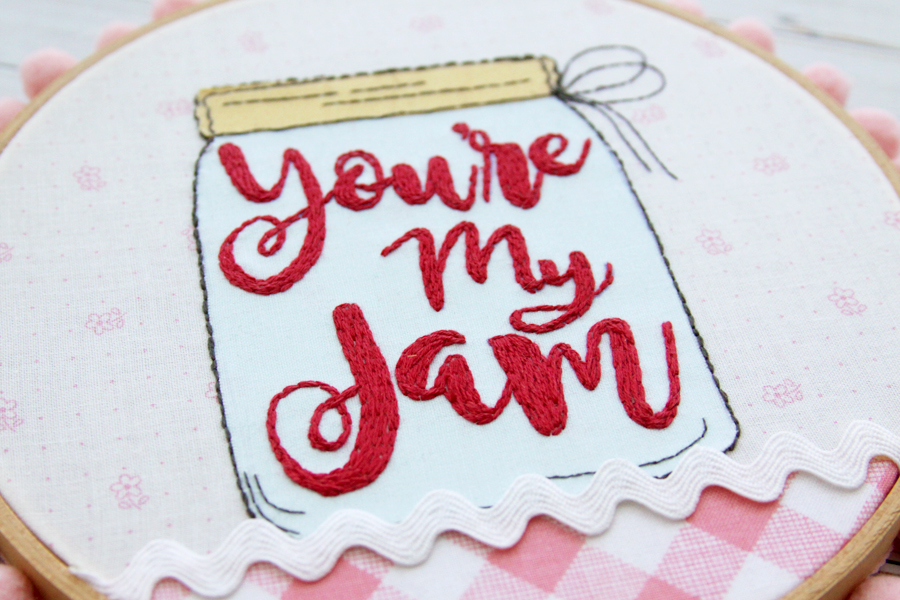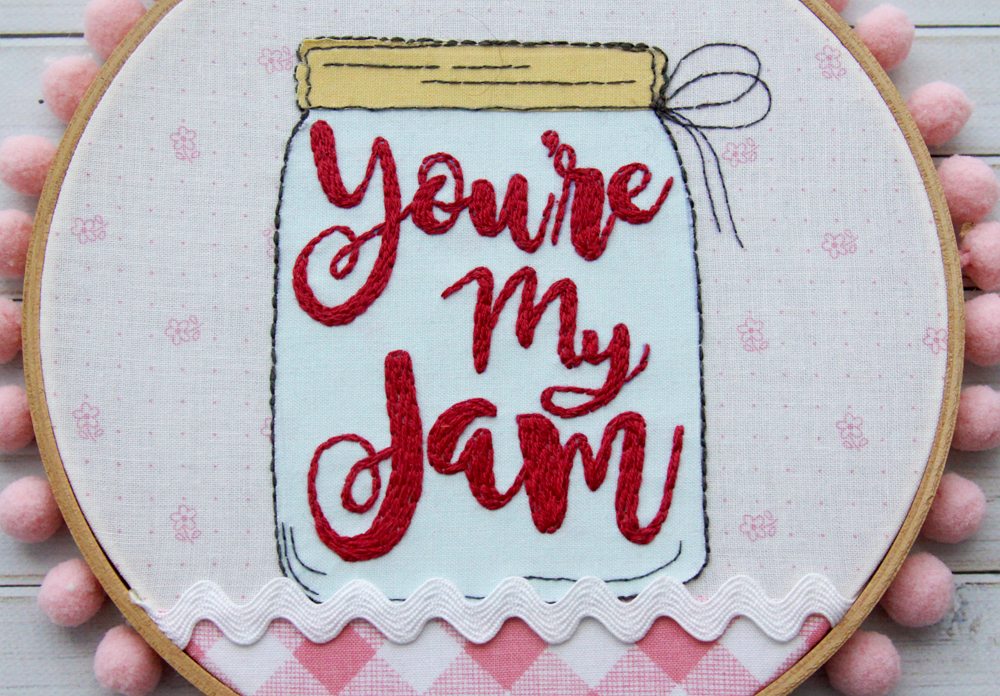 I used different colors and fabrics for my jar and lid but the design would be really cute all stitched as well. The pattern works great either way.
You're My Jam Embroidery Hoop Art
Materials:
7″ embroidery hoop
9″ background fabric
9″ x 3″ piece of fabric for lower section of hoop
Small pieces of fabric for jar and lid
DMC Floss – 3799 (gray), 309 (pink)
10″ piece of rick rack or other trim
HeatnBond Fusible Adhesive
Marking or Transfer pen
Hot Glue
Pom Pom Trim
Begin by ironing the fusible adhesive to the wrong sides of the fabric for the lower section, jar and lid. Cut out the shapes. Iron them to the background fabric according to the pattern layout.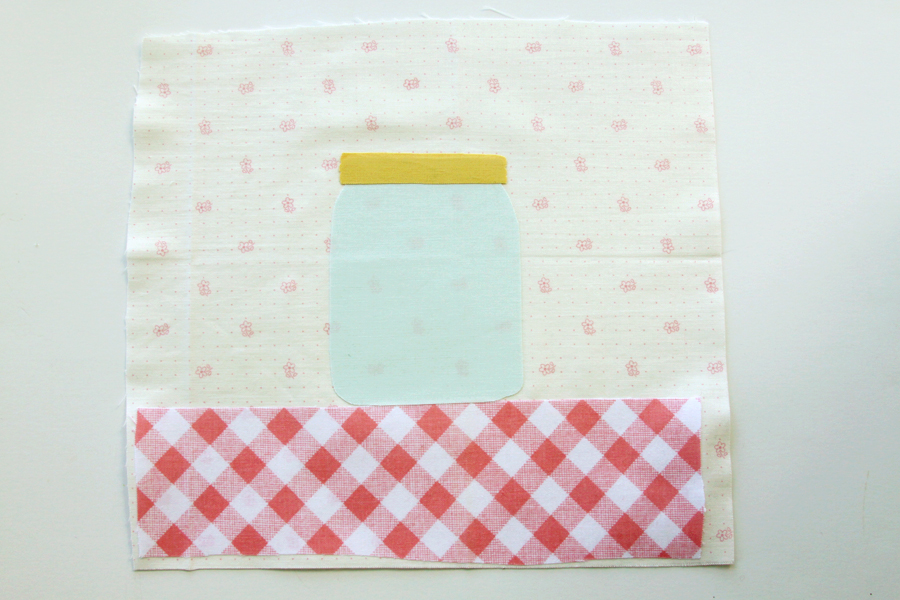 Trace the lettering and lid markings onto the fabric. Pop your fabric into the hoop and start stitching!
The lettering is all done with 3 strands of floss and back stitching – outline the lettering and then fill in the open sections with layers of more back stitching. Vary the lengths of the stitches to give it a woven look. Outline the jar and lid with three strands of floss and a back stitch. Stitch the detail lines and the twine bow with a back stitch using 1 strand of floss.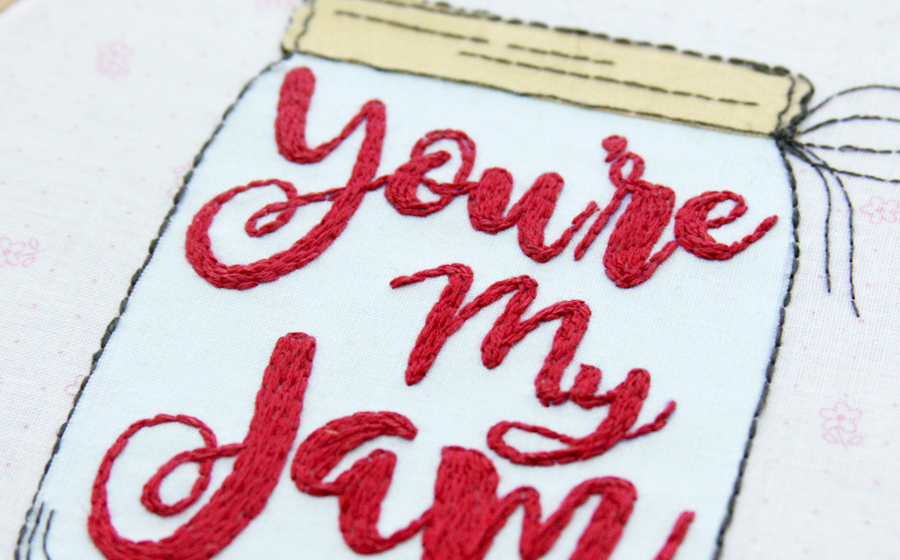 Glue the rick rack in place over the lower fabric raw edge. Finish the back of the hoop and glue the pom pom trim in place.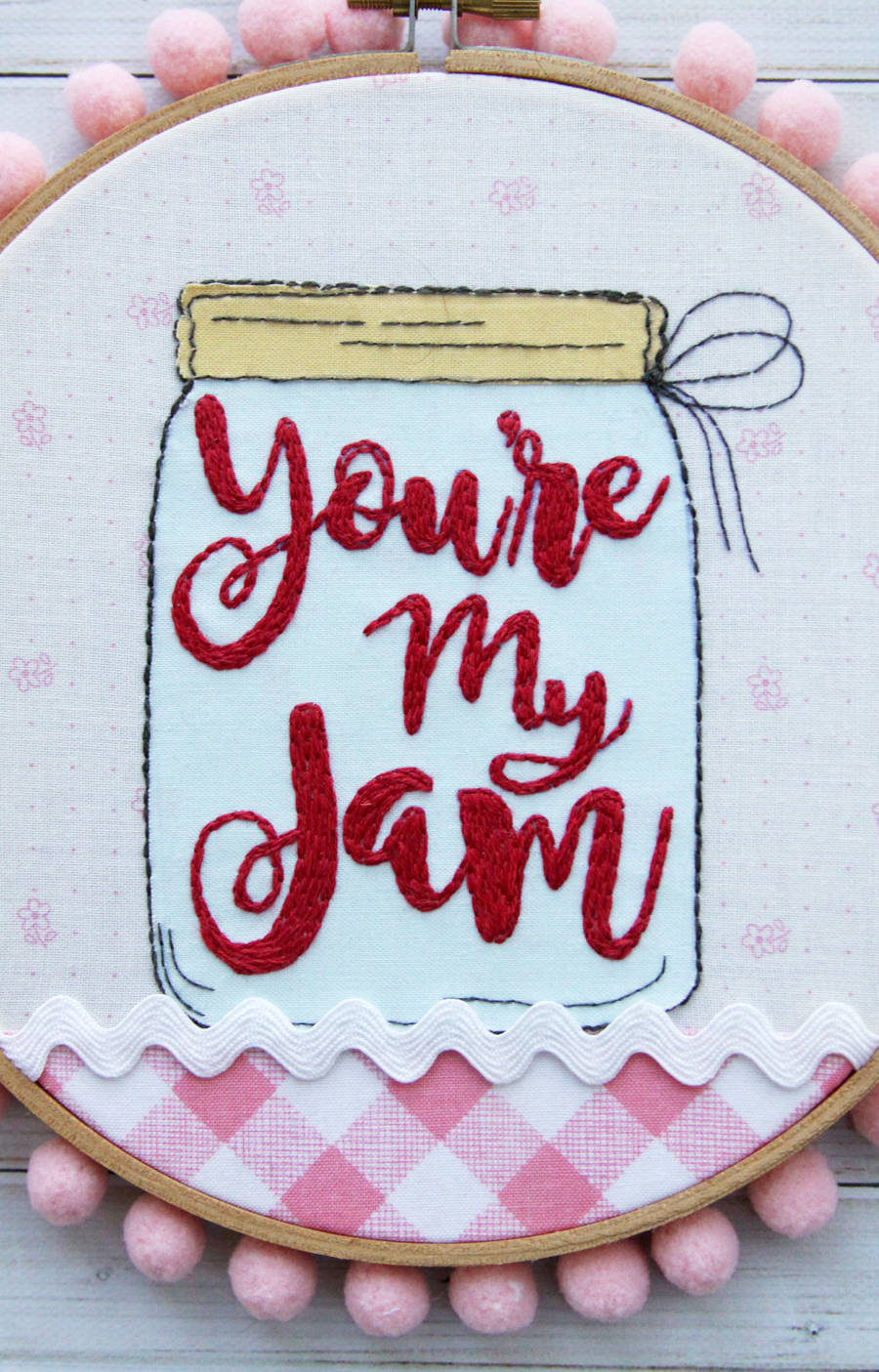 Now you can hang up your cute new hoop!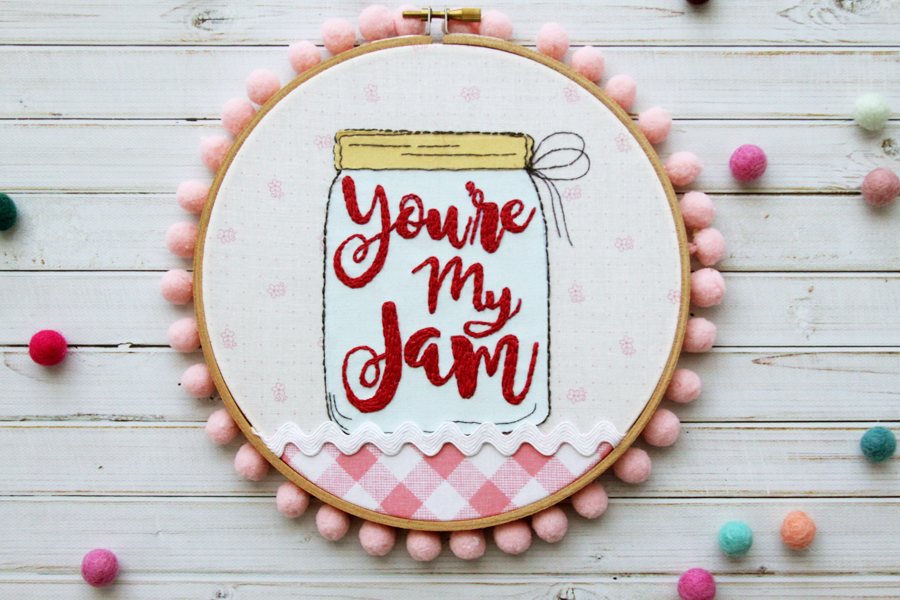 So fun right? I hope you like it!
You might also want to try
Sweet Heart Stitched Valentine's Banner
You Will Forever Be My Always – Floral Embroidery Hoop Art