It's the last week for quilt block releases in the RBD Block Challenge! This week I'm sharing my A Single Blossom and Shining Star Blocks!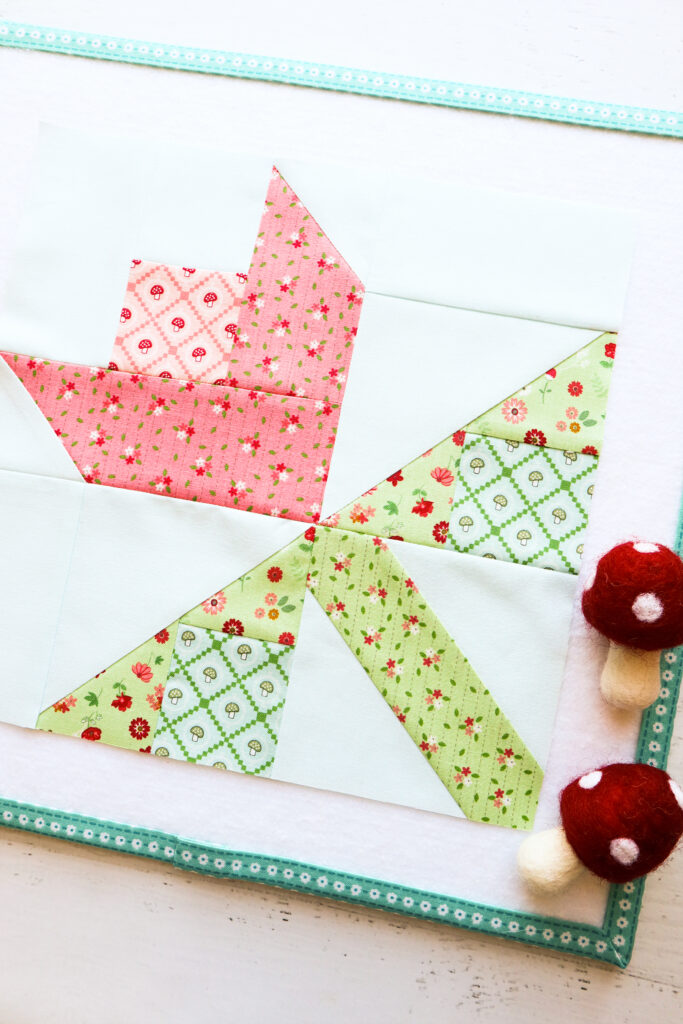 I can't believe we're on the last week for blocks in this fun Mystery Quilt Along by Riley Blake Designs. This has been such an amazing sew along to join in with and be a part of.
This week's block is designed by Gerri Robinson of Planted Seed Designs and it's called A Single Blossom. I love it – it's such a pretty block and it's a really fun one to put together.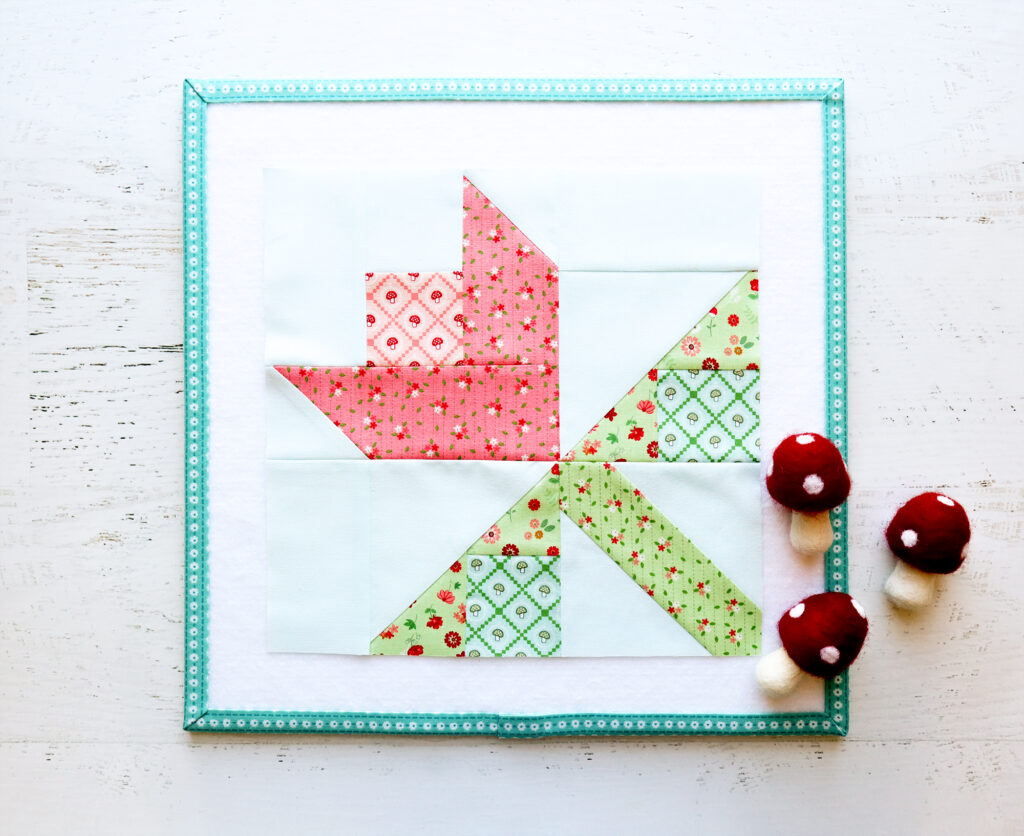 I used the pink and green prints from Enchanted Meadow for this block – I think they are perfect for this sweet little flower.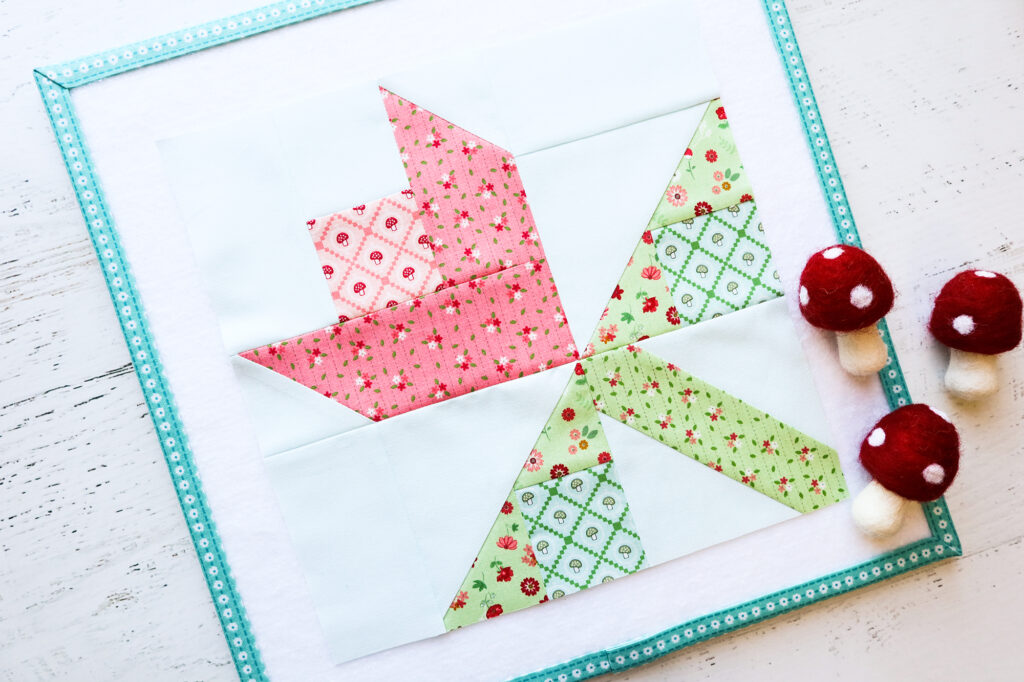 You can find this week's free pattern here:
The video tutorial for the quilt block is here:
A Single Blossom and Shining Star Blocks
Riley Blake is releasing the last block for this year's challenge this week, next week they'll be releasing the final layout. Their layout requires 17 blocks so they are suggesting that you repeat one of the blocks from this year, or choose one from last year's RBD Block Challenge. All of those patterns are still available for free and they are all 10 1/2″ unfinished blocks, just like this year's blocks. For my 17th block, I decided to sew up the block I designed for last year's challenge, the Shining Star Block!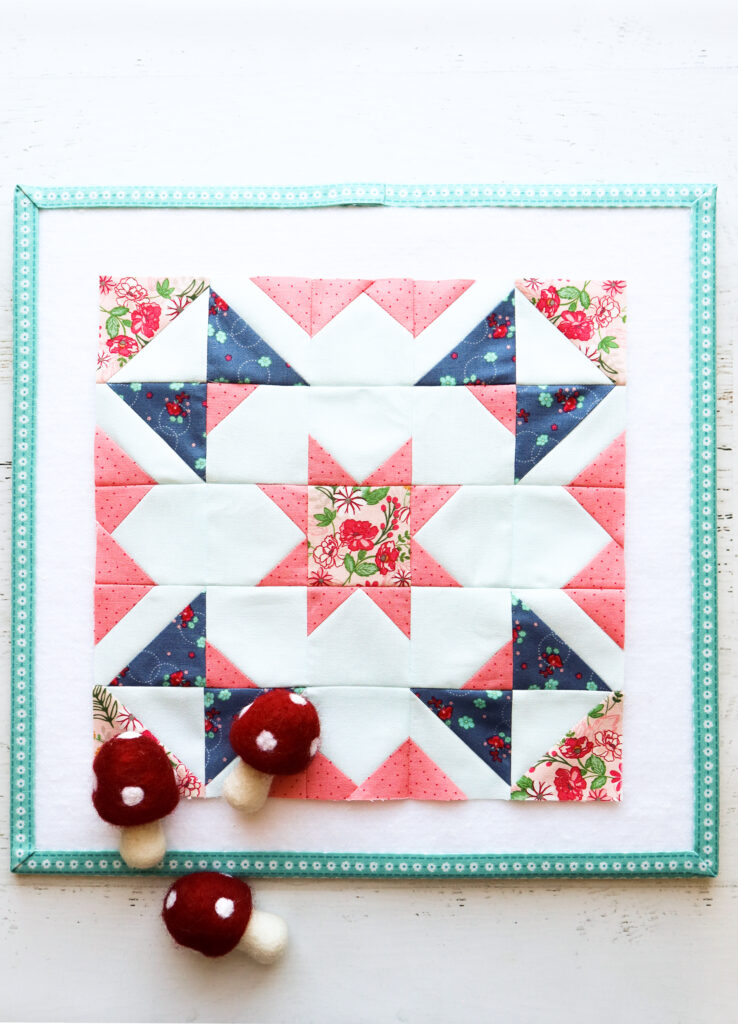 I'd forgotten how much I loved this block, with the little floating star in the center! I think it will look great with all my 2022 blocks. I used the pinks and navys from Enchanted Meadow for this one, and I did a bit of fussy cutting for that floral in the center star.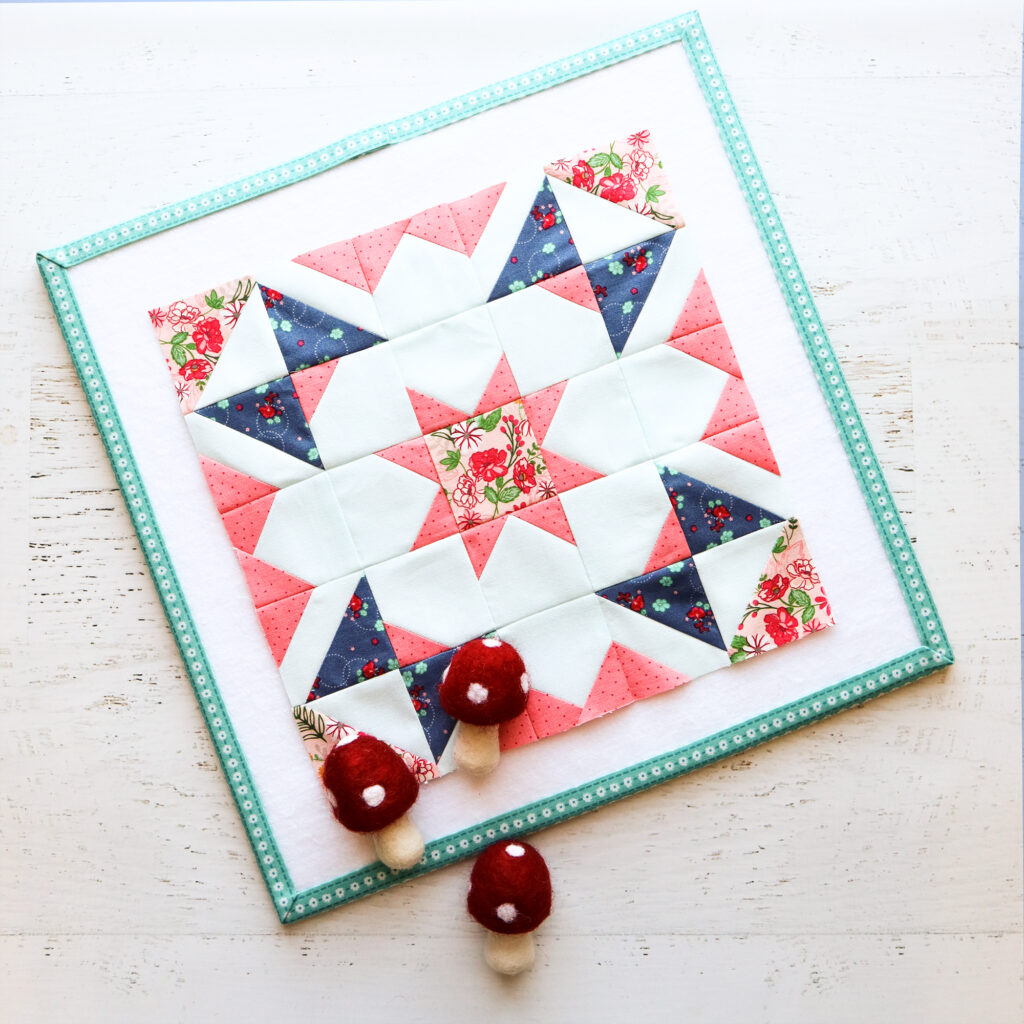 I can't wait to show you how it all turns out!!