Today we are diving into one of my favorite stitches! We are learning the Embroidery Basics French Knot Stitch!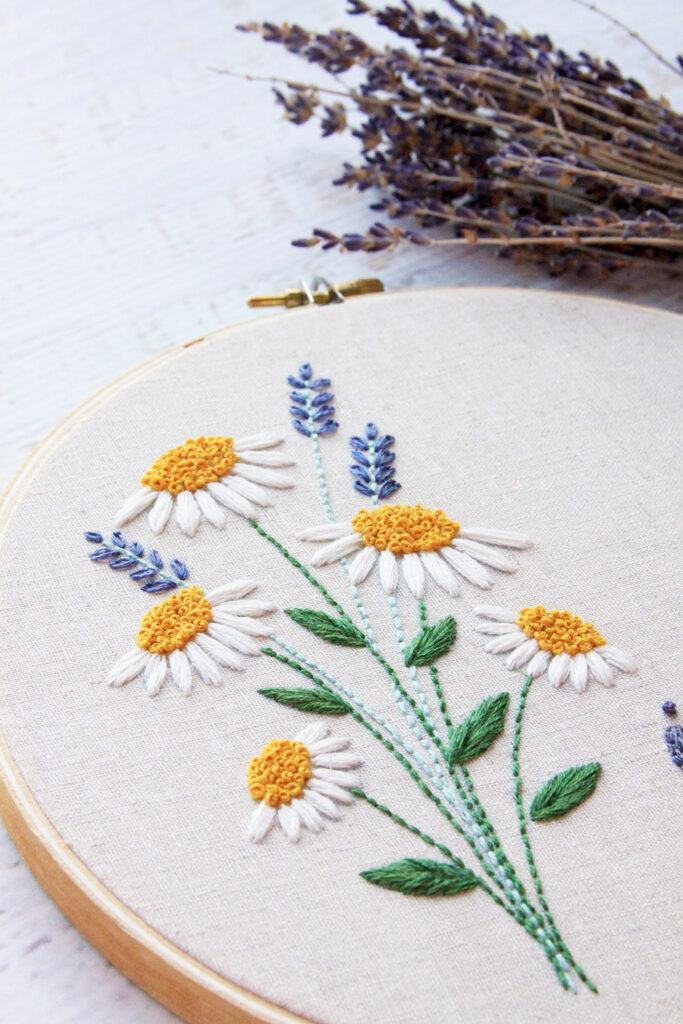 We are stitching through This fun Floral Embroidered Bouquet Sampler and this week we are tackling French Knots! I used to really struggle with these but now they are one of my favorite stitches! There are so many fun ways to use French Knots. They make great tiny little flowers, decorative elements, and they are great for filling areas too!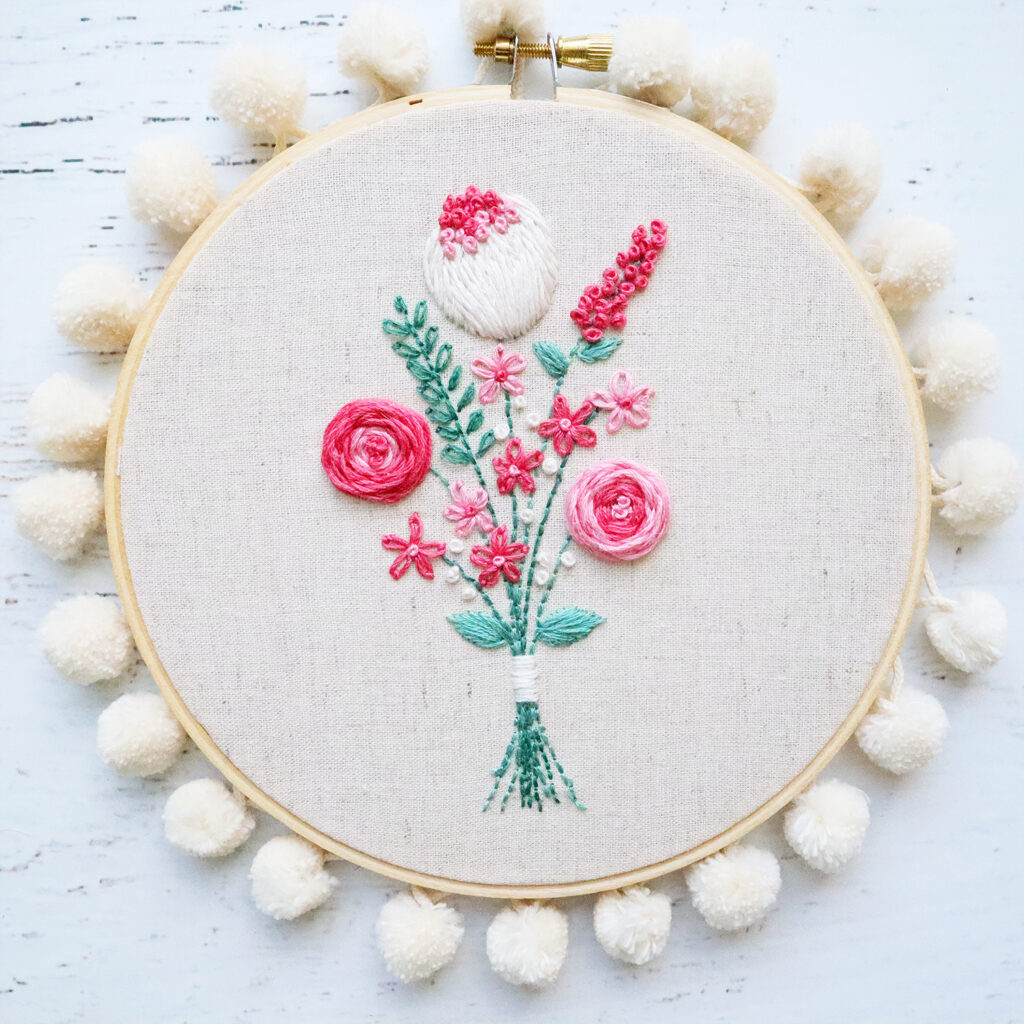 On the stitch along project, the French Knots are scattered around the center of the bouquet – almost like a little bit of baby's breath. They also fill the top of the big top flower. Here are some other ideas for French Knots!
On my sweet Hope Hoop Art, the French Knots make up colorful little raindrops.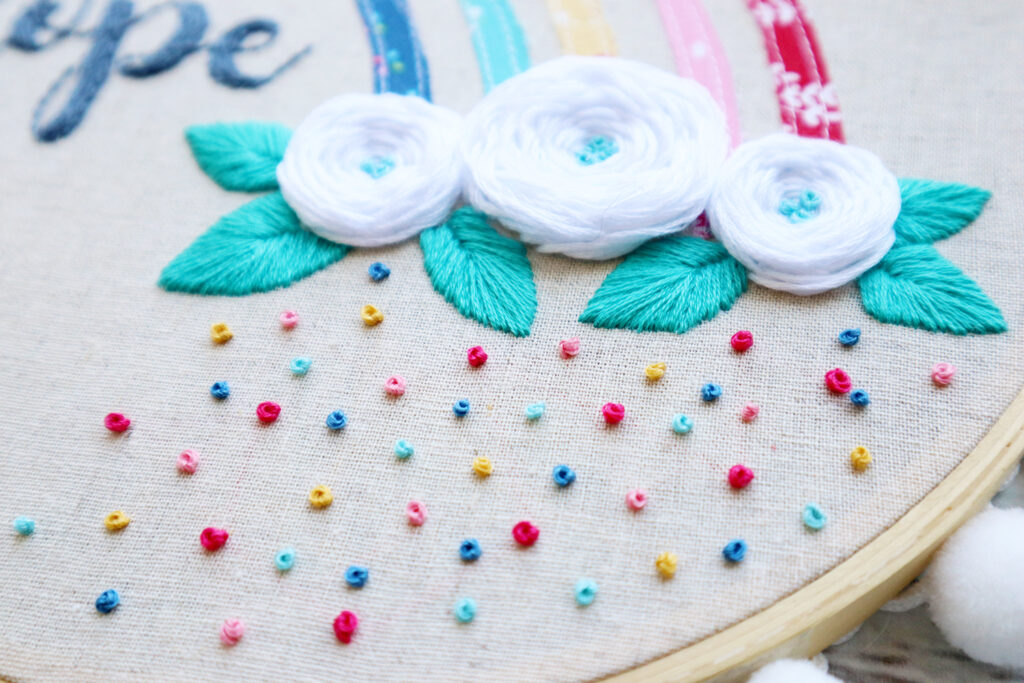 I also love to use French Knots for decorative fill on fabric flowers like on this Let's Stay Home Hoop. They add so much texture to the design!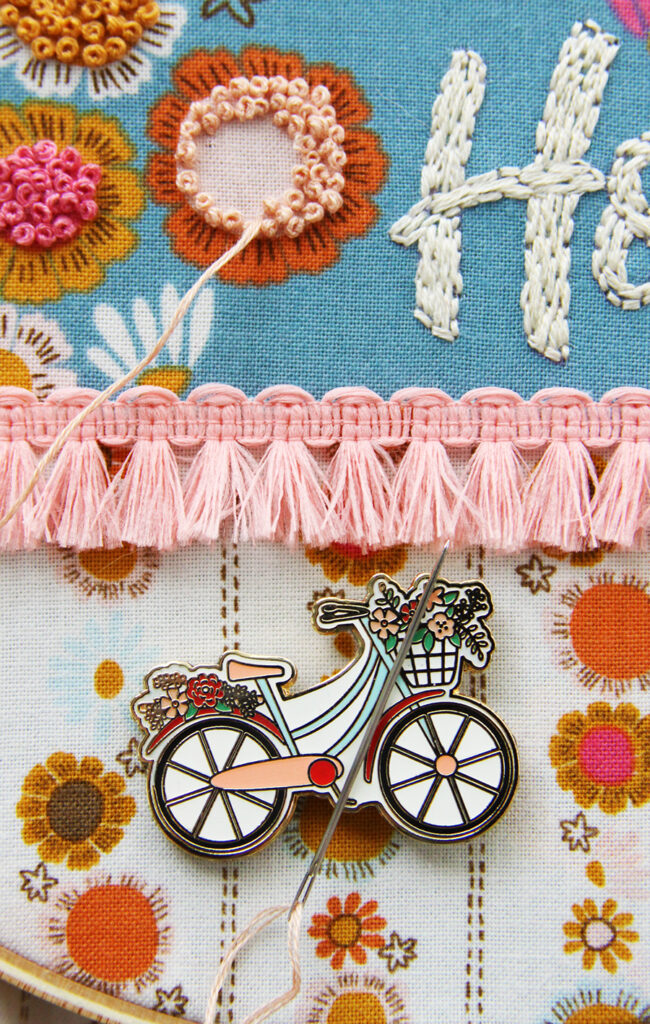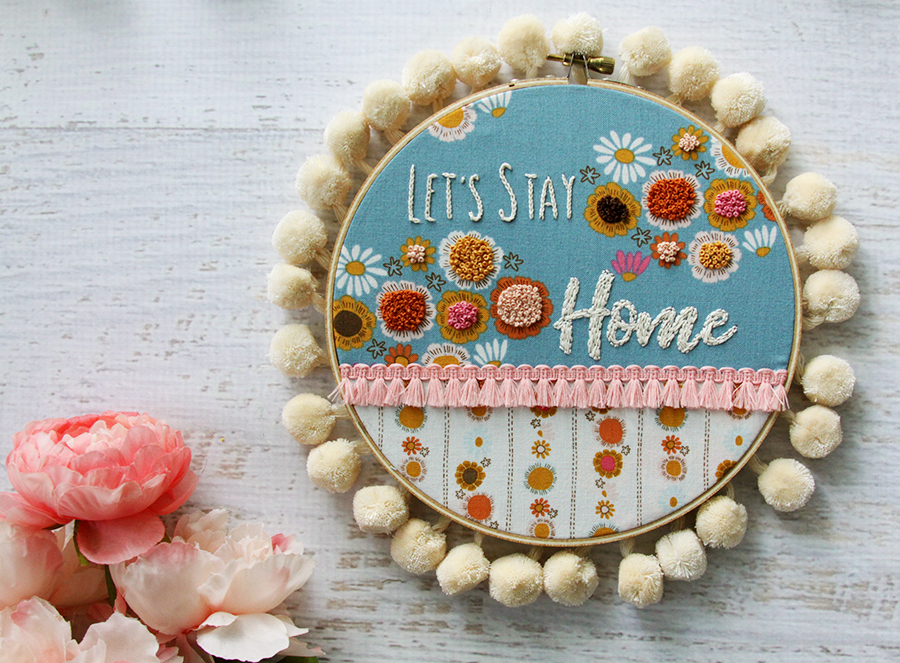 Embroidery Basics – French Knot
How to Stitch a French Knot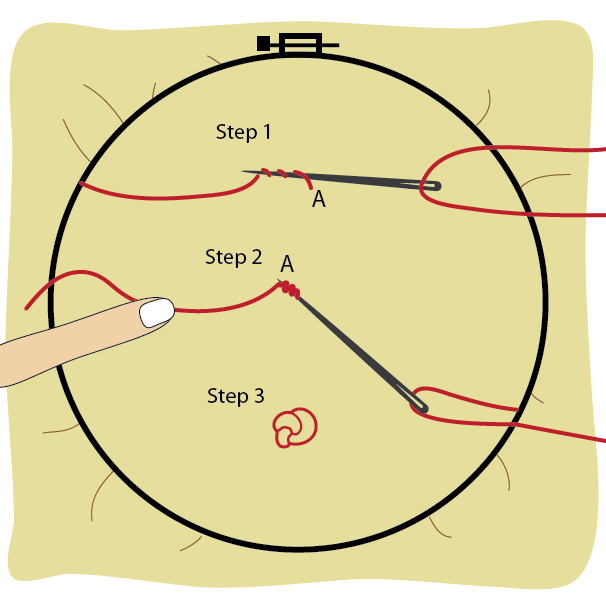 Bring your needle up from back to front. Wrap the floss around the needle three times.
Put your needle back down from front to back right next to where you brought it up. Hold the floss end with your finger to keep the wraps around the needle and to prevent the knot from forming too early. Just before your floss is all the way through, release the floss.
Pull your floss all the way through to form a little knot.
You can find today's video tutorial on YouTube and in my Facebook Group. I'll be live on Monday at 2 pm CT and after that, I'll post the video here.
You can find the stitch tutorials we've done so far here: