The big game is around the corner and that means it's time for the 2022 Big Game Commercial Bingo Free Printables!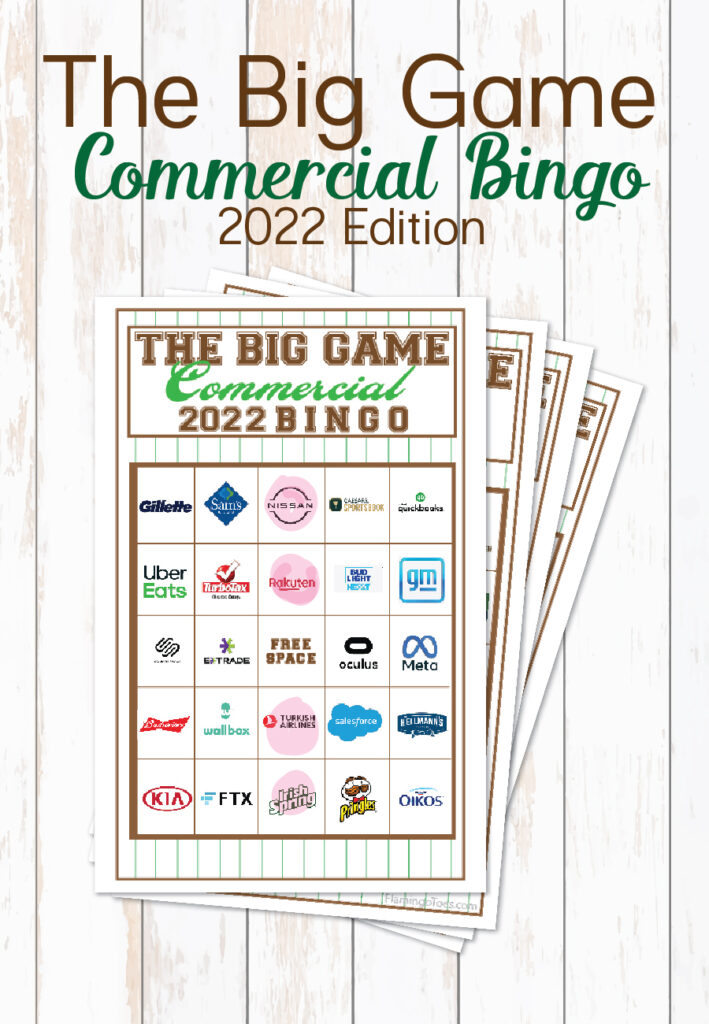 Every year I put together a fun bingo set to play during the big game! Because let's be honest – I'm just there for the food and commercials! :) This bingo set is so fun and easy to play – just mark the commercial when you see it and the first one to Bingo wins!
There are 8 cards in the set so you can play with a group, or you can form teams and give each team a card! This is a great way to keep the kids entertained during the game too.
I have had such a blast hearing stories of people playing Bingo every year and the different ways you play! Some play different varieties of Bingo like Postage Stamp or Blackout, some do big prizes and more! You can search bingo games for different ways to play!
If you want to add a few decorations to your party, you can check out my ideas for these cute mason jar football glasses and food signs!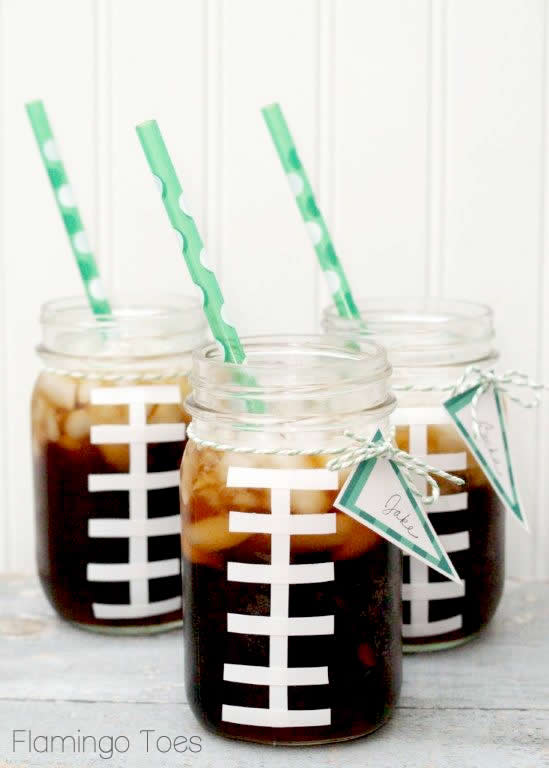 Have a blast with the 2022 Big Game Commercial Bingo – Free Printables again this year!