Today we are kicking off a fast and fun new quilt along! This is the Walking on Sunshine Mini Quilt Sew Along.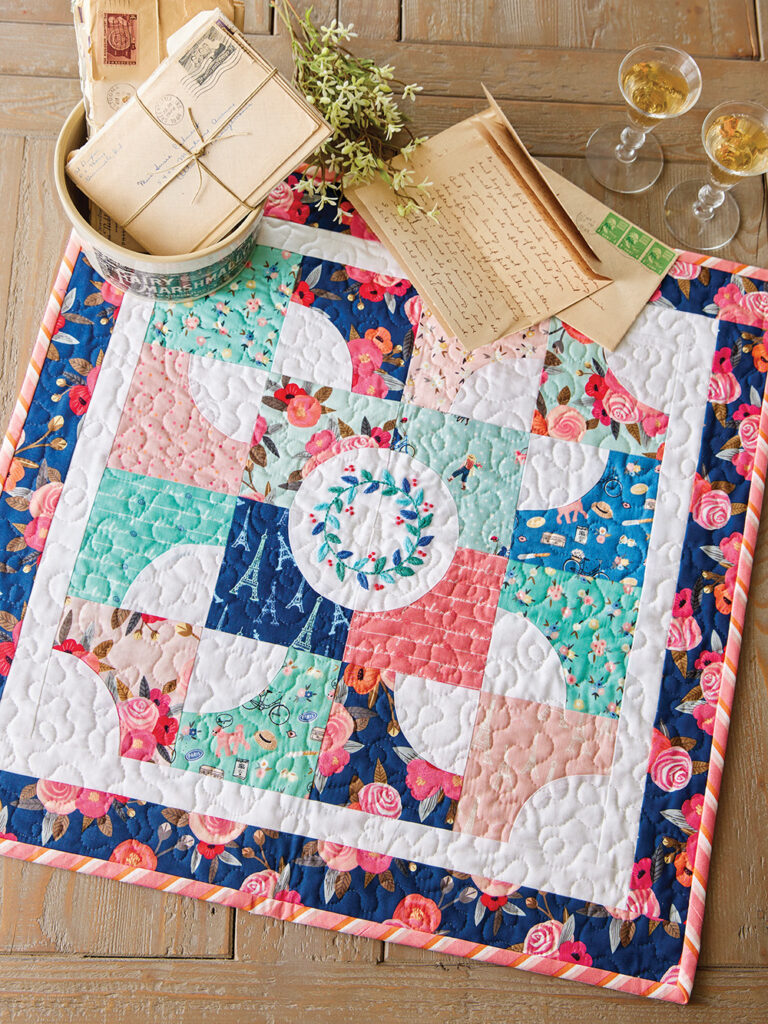 This is going to be such a fun sew along. The mini is an excellent project if you've never sewn with curves or done embroidery. I'm going to help you with both! We'll go through each step of the mini quilt, from piecing the blocks, assembling the quilt, adding the embroidery, and quilting it. You can find the schedule here.
Walking on Sunshine Mini Quilt Sew Along
Each week of the sew along I'll be hosting a live video with tips and info on the section of the week. The live videos will be on Wednesdays at 7 pm CT on YouTube and in my Facebook Group. You can check out the videos any time later if you can't make the live videos.
My original quilt was made up in Saturday in Paris by Christopher Thompson. I love the prints and colors! For this version, I'm going to sew along with At First Sight by Dani Mogstad. I can't wait to see it come together! I'll show it off in this week's video.
You can find the pattern for the Walking on Sunshine quilt in my book, Make in Mini! It has all the instructions and the template you'll need for the pattern pieces.