I'm so excited we are kicking off a new sew along! Today is the Country Daisies Quilt Sew Along Kickoff!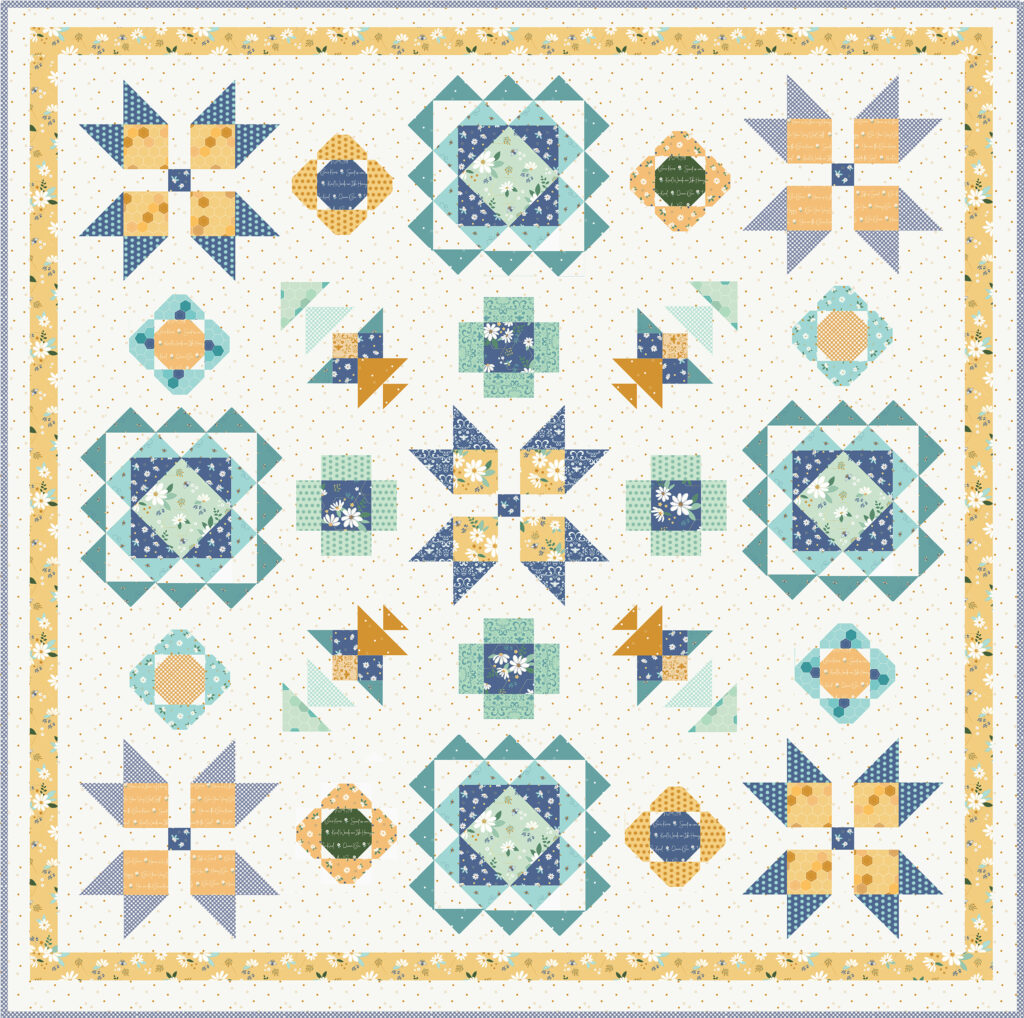 The Country Daisies quilt is a sampler style quilt of five block styles. It's so fun to sew! Today we're going to kick off this fun sew along, and I'd love for you to sew along with us!
Each week in the sew along we'll sew up the Blocks for the week and then we'll put them all together the last two weeks. Every week I'll be doing a live sew-through of the block of the week with tips and helpful info to put the block together. We have such a blast in our live videos.
Here's the schedule for the sew along.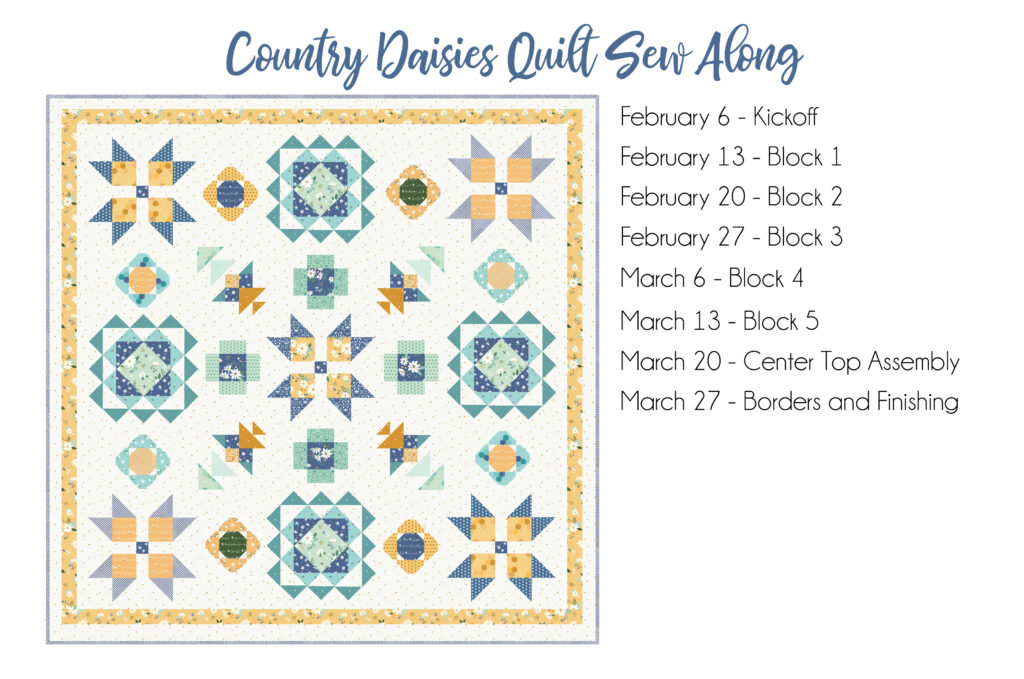 Country Daisies Quilt Sew Along Kickoff
You can find the pattern in my shop here! This is available in PDF and Paper versions. You can also check your favorite local or online shop.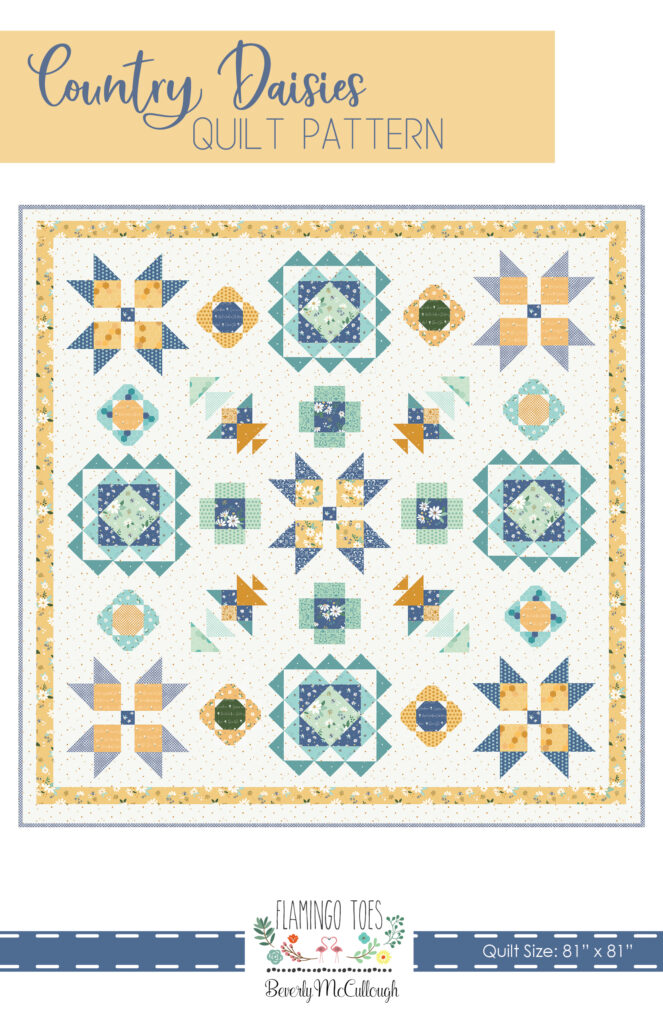 The pattern is shown using my Daisy Fields fabrics and it is fat quarter friendly. You can find Daisy Fields fat quarter bundles in my shop and you can find shops carrying the fabric here and some have quilt kits too! You are welcome to sew along with any fabrics you'd like as well.
Our first video will be today (Monday, Feb 5) at 2 pm CT. I'll be live on YouTube and in my Facebook Group. Join the fun and sew along with us!