I can't believe we're already at the Charming Baby Sew Along Week 5! That means only one more week left – I can't wait to show you this finished Sampler Quilt!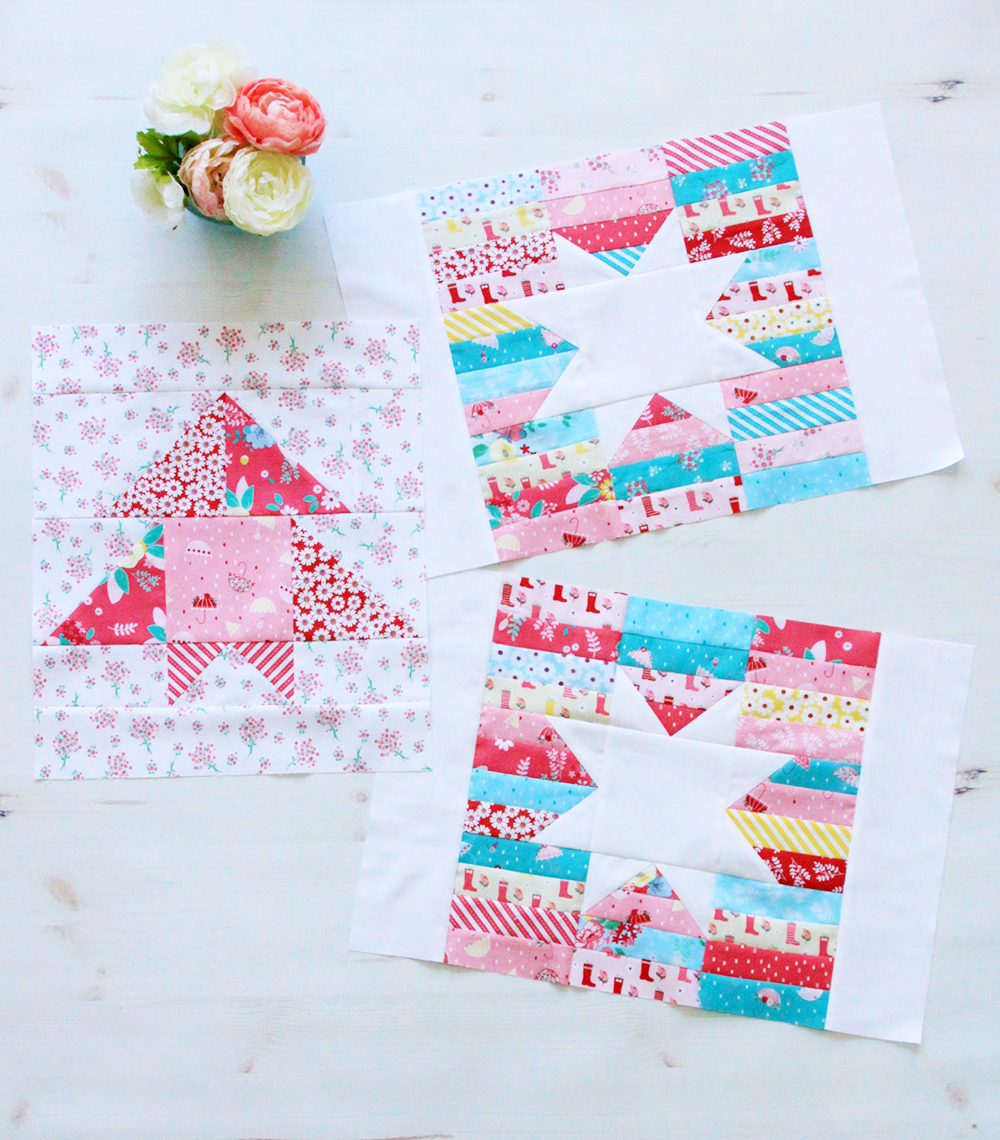 But first we have one more week of blocks! And I'm saying it again – I just adored these! Every week I think – "oh these are my favorites" and then next week proves me wrong. But seriously though – how cute is that little rocket? And the scrappy stars are so colorful and fun!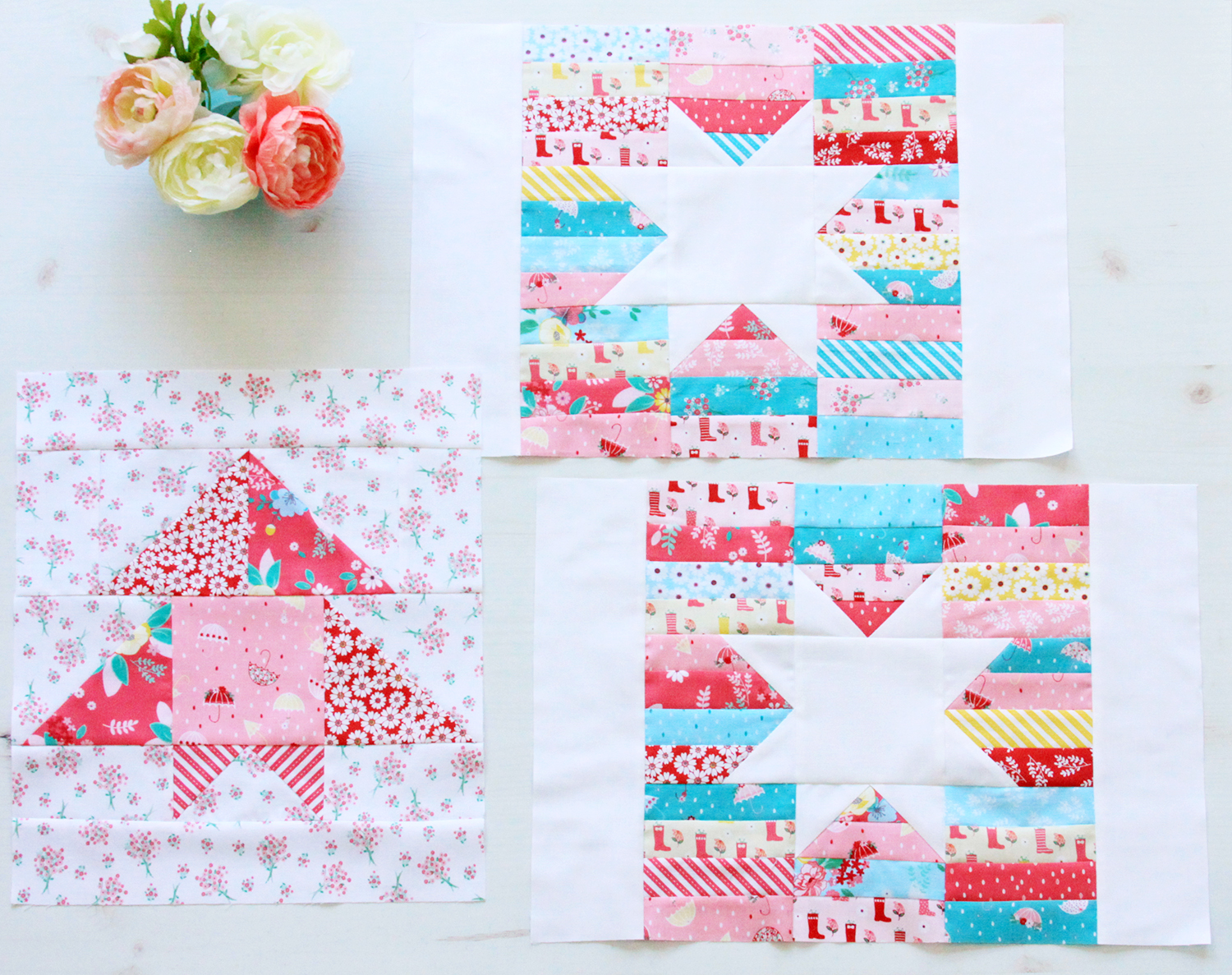 If you're new to these blocks we're sewing a sampler made up of blocks from the new book, Charming Baby Quilts, by Melissa Corry and published by It's Sew Emma.

I'm using my Singing in the Rain Fabrics for my quilt – it's turning out so bright and colorful!
This week we made up a block from the To the Moon Quilt and two blocks from the Twinkle Twinkle Quilt. The To the Moon quilt block will go on the back of the quilt! It's so fun!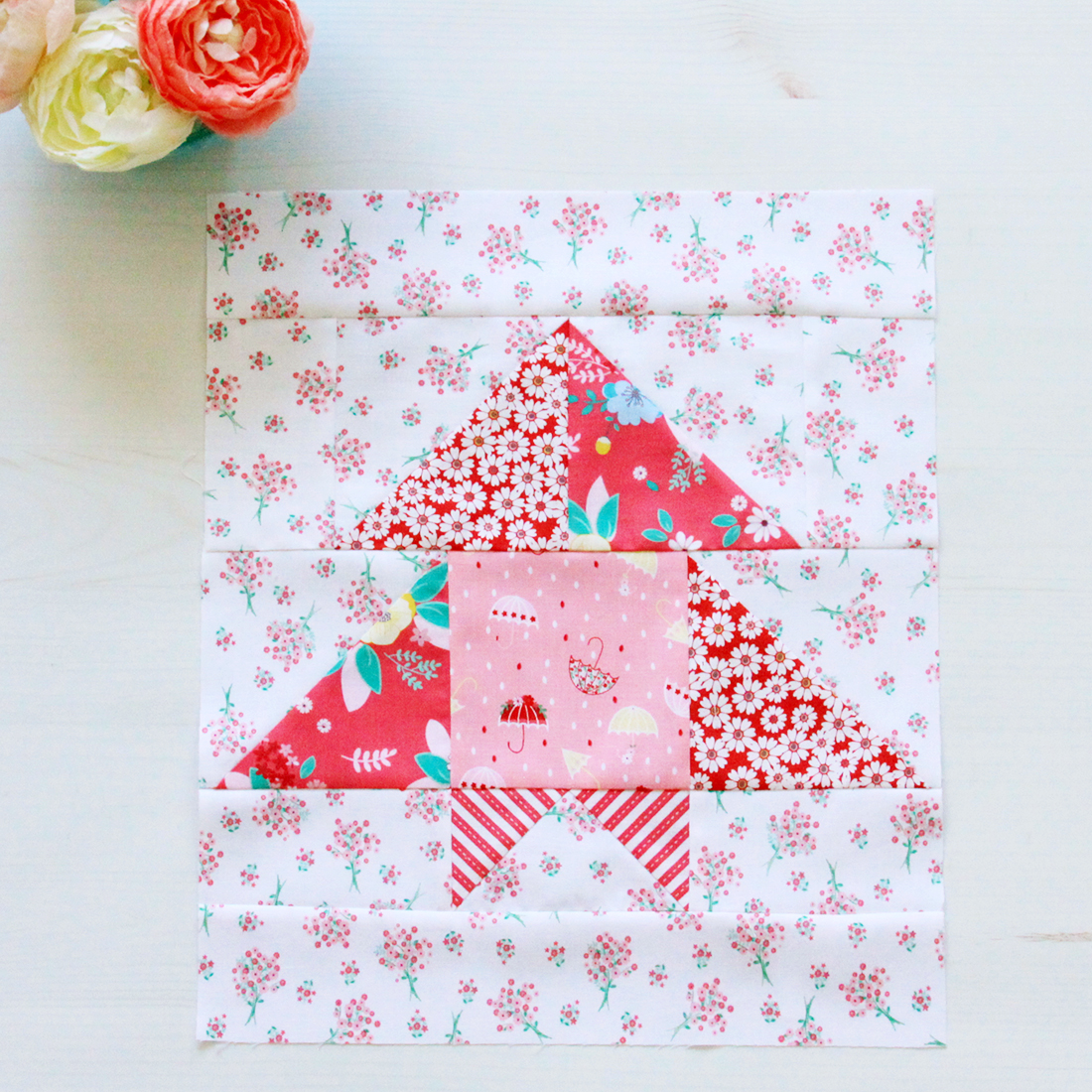 I changed out the background on this one because I'm using this little bouquet print for my backing – this way the rocket block will blend right in.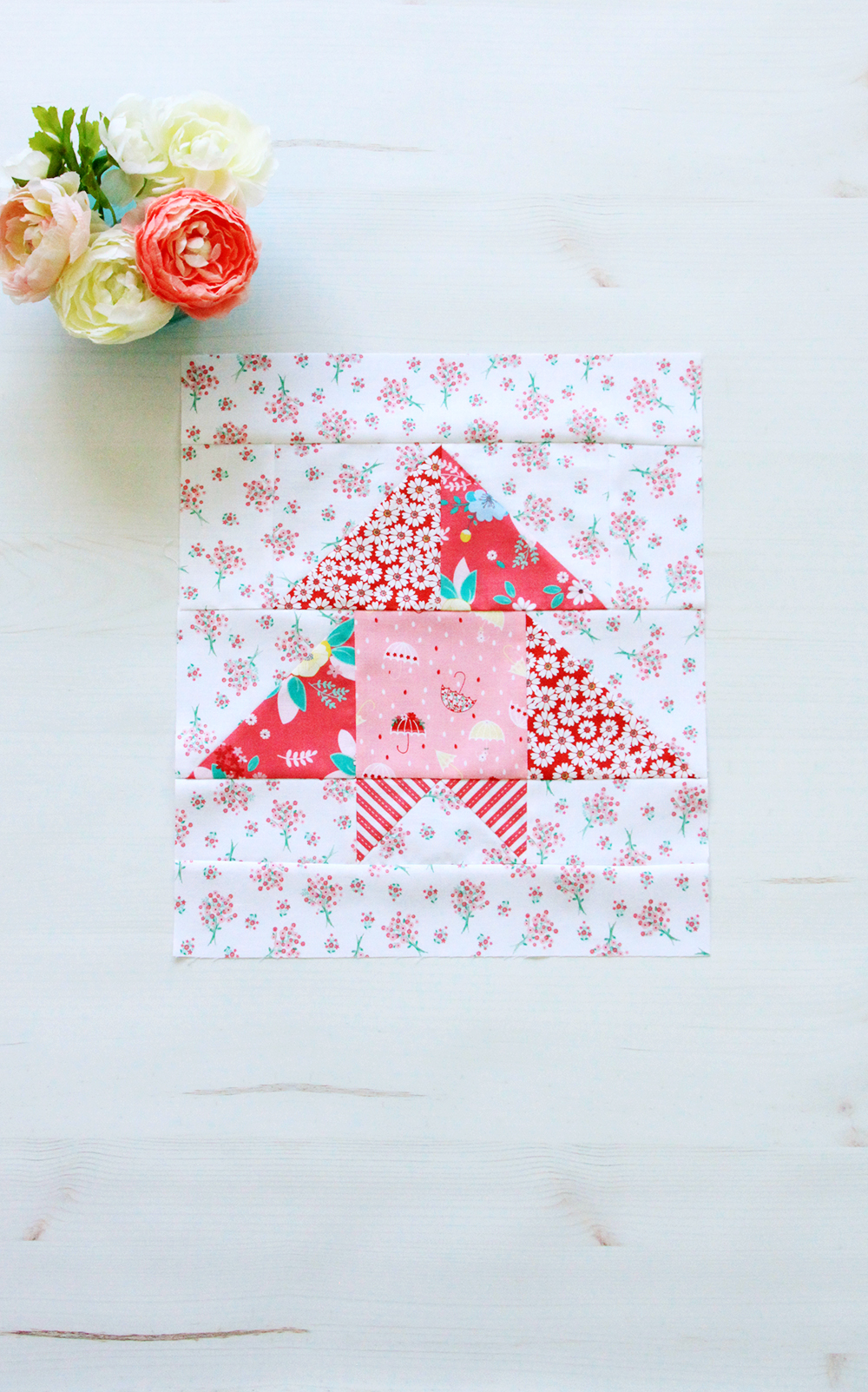 The other blocks for the Charming Baby Sew Along Week 5 were from the Twinkle Twinkle Star quilt and I'm in love with them! I love the little strips – it's such a scrappy look for a star block!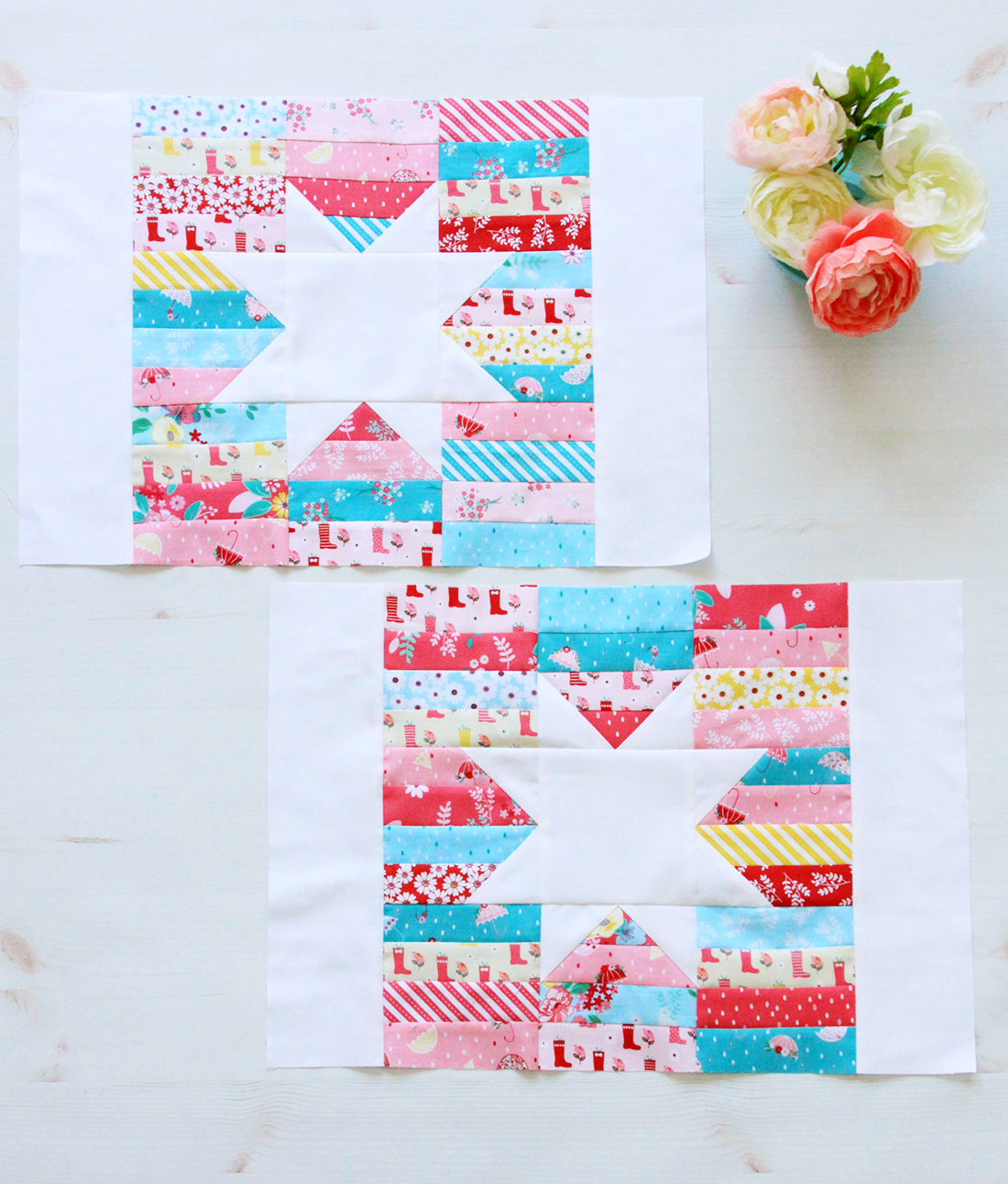 These look like they have a lot of pieces but they really go together quilt quickly!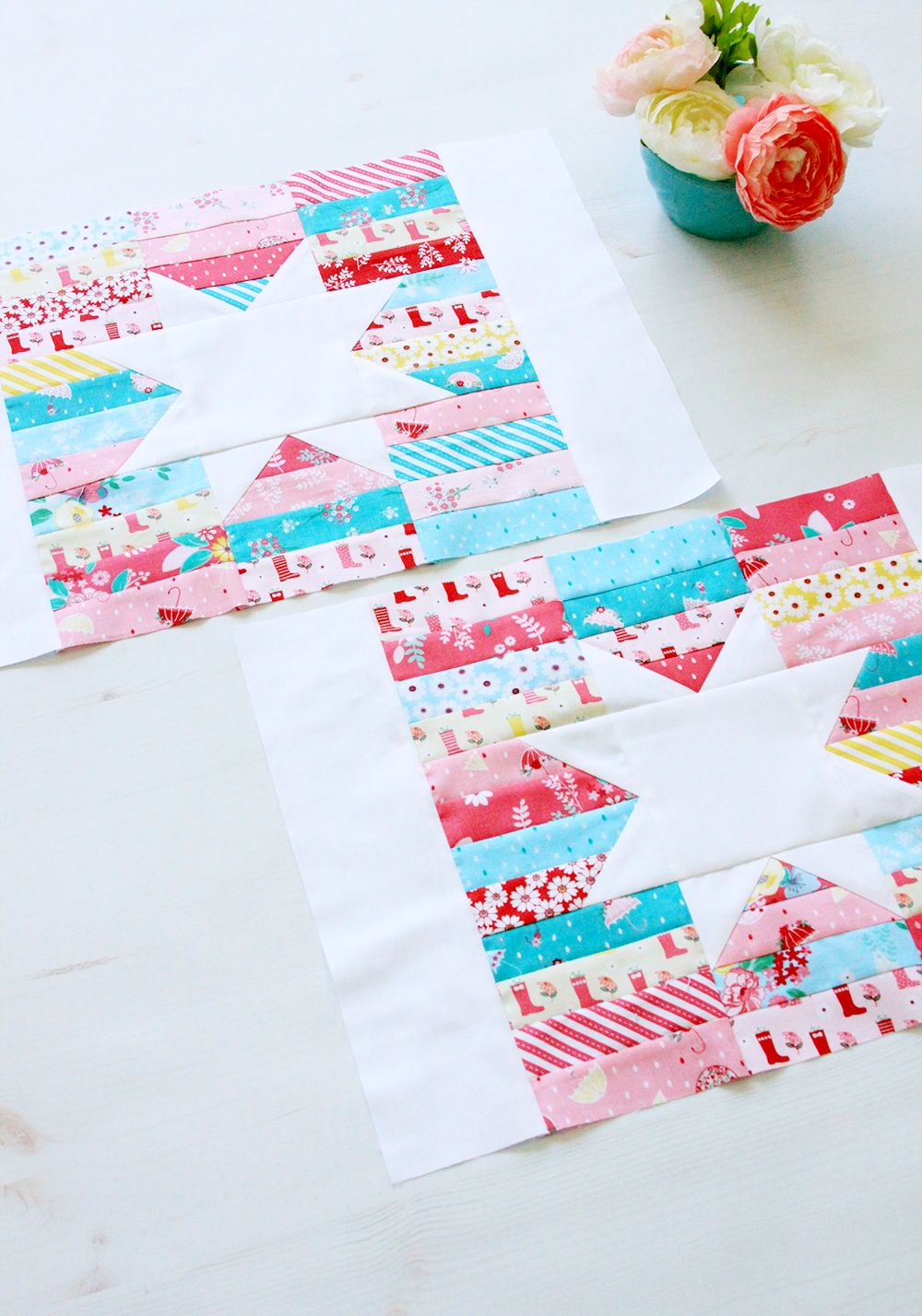 Aren't those little rain boots marching across the blocks fun?
Click here to visit the Fat Quarter Shop to get the Charming Baby Quilt Sew Along Week 5 Cutting Guide and check out the other blogger's versions! They are all so great!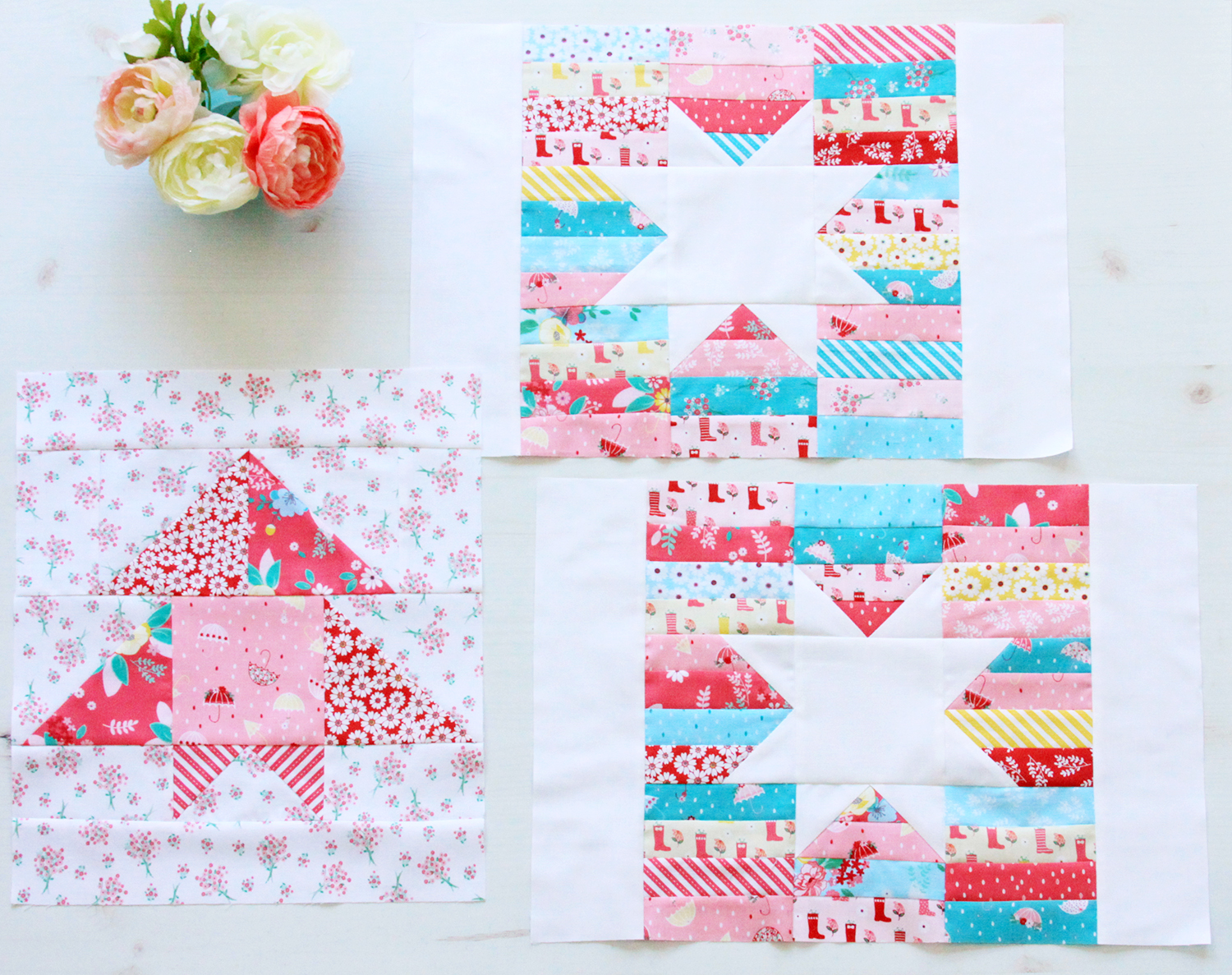 You can find my other blocks here: