We have sweet new blocks for the Charming Baby Sew Along Week 2! These are both so fun to sew!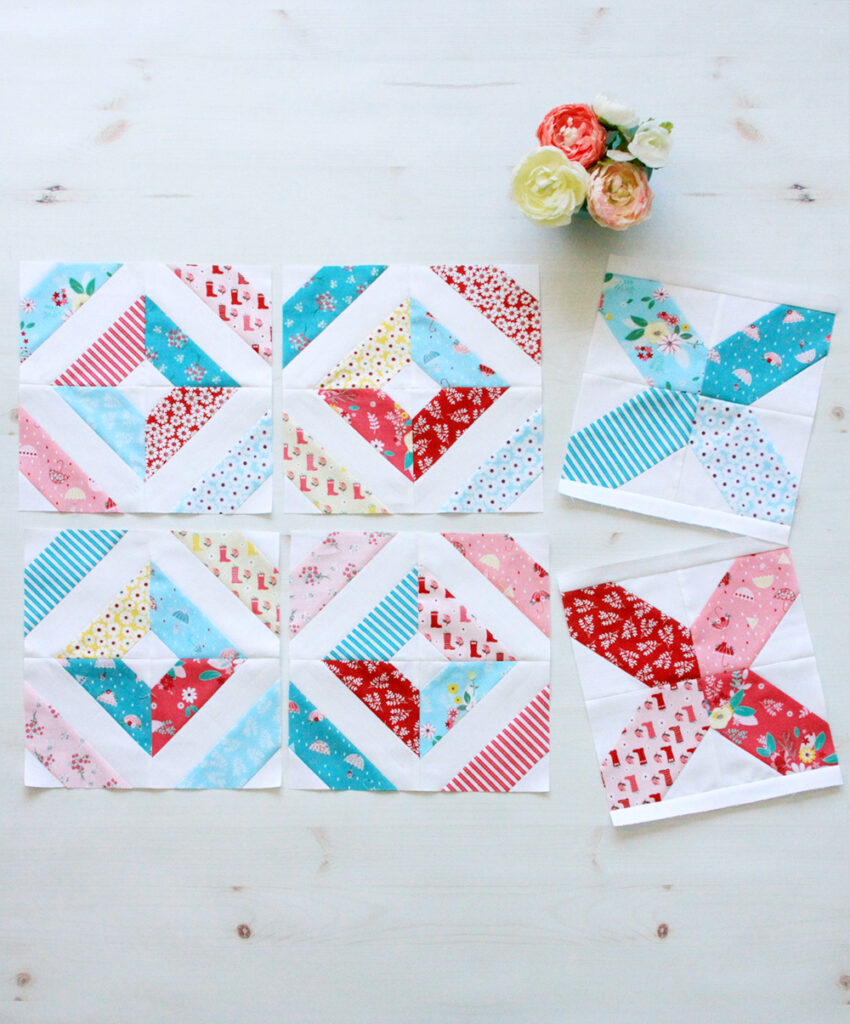 I've had a blast seeing all the blocks popping up in the sew along! There are so many great quilts in the new book by Melissa Corry, Charming Baby Quilts. We're also having giveaways every week – and it's my turn to host! Info for that is at the bottom of the post.

For the sew along we're making a sampler quilt using blocks from all the quilts in the book and they are made from 5″ squares (charm packs)! I'm making mine out of Singing in the Rain fabric (affiliate link). This week our blocks are from the Dream Big Quilt and the Hugs and Kisses Quilt.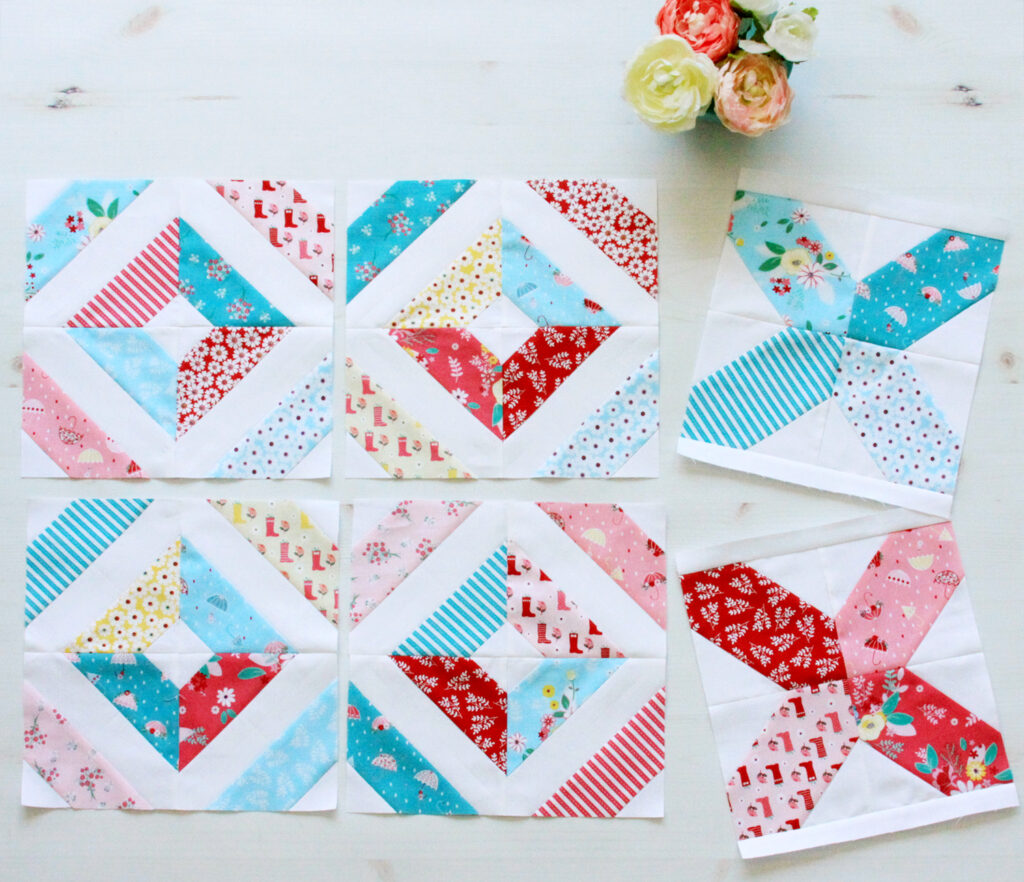 The Dream Big quilt has these fabulous diamonds. We are making four blocks for the sampler but in the whole quilt they make such a cool secondary pattern!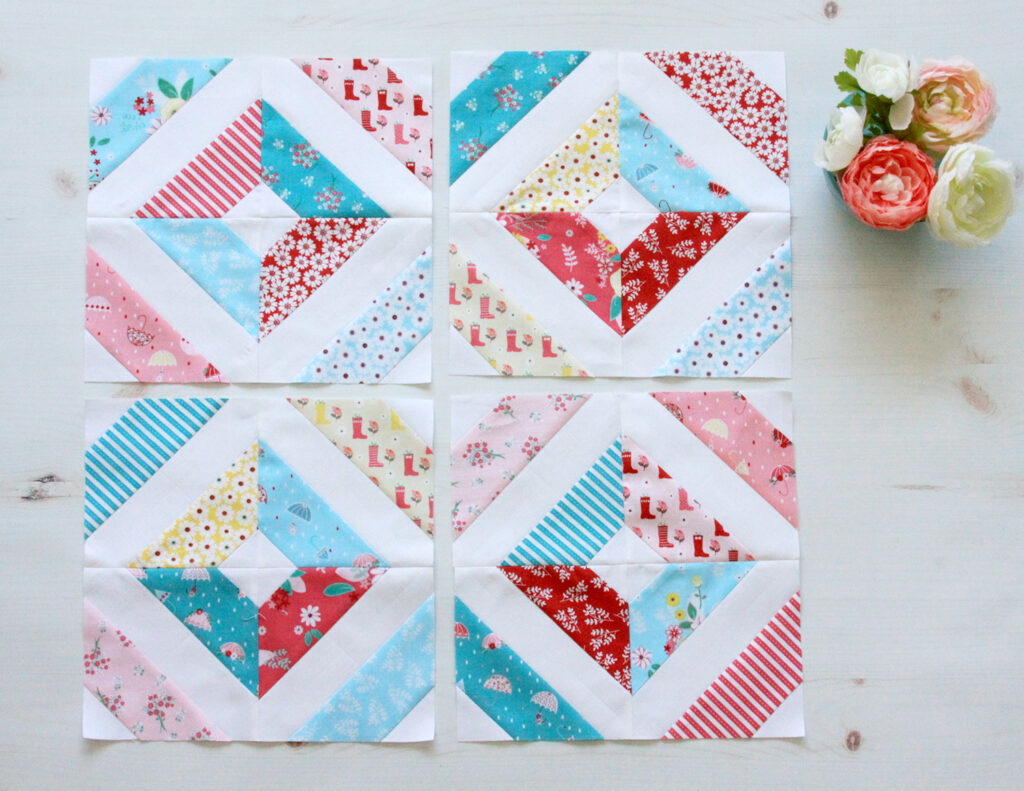 With the easy construction of the blocks I was able to keep my fabrics directional. I love those little boots marching across the blocks!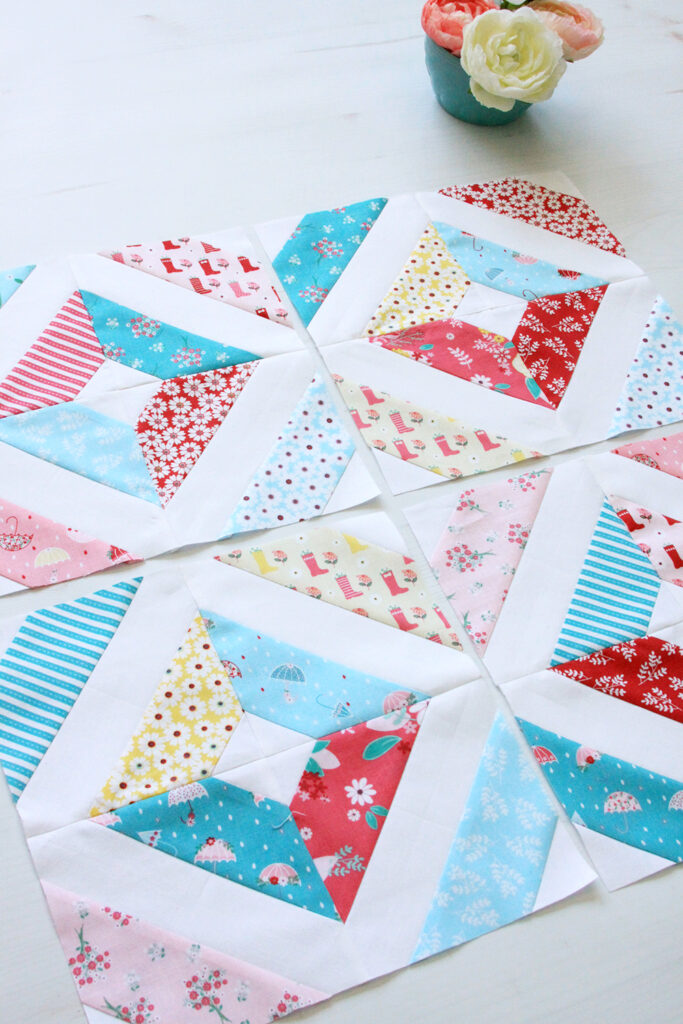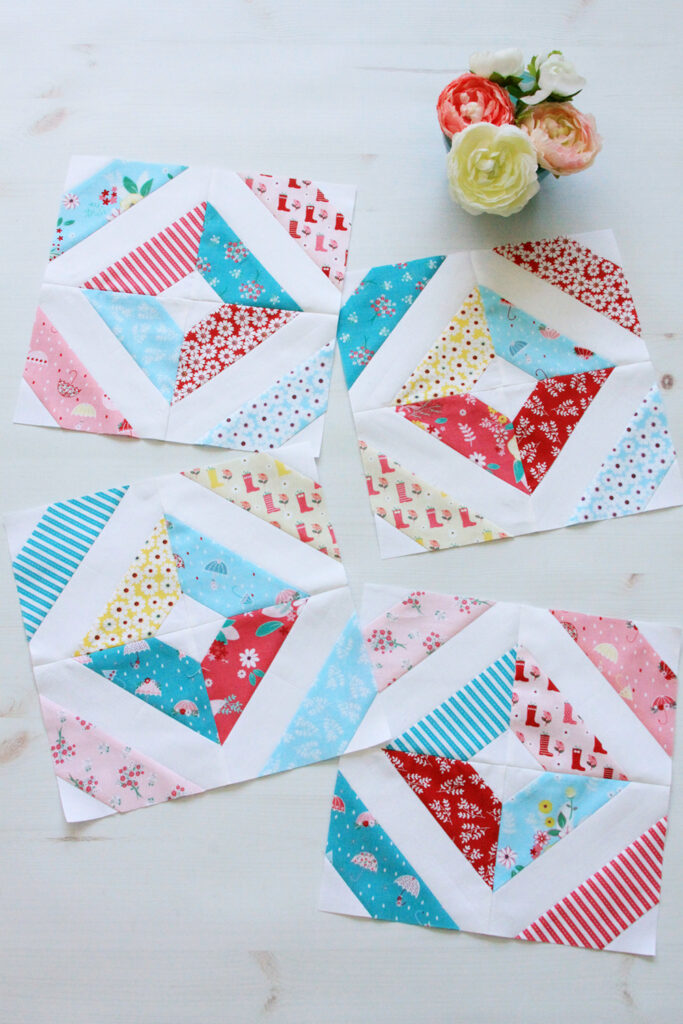 For the Hugs and Kisses quilt we are only making kisses blocks – you'll need two.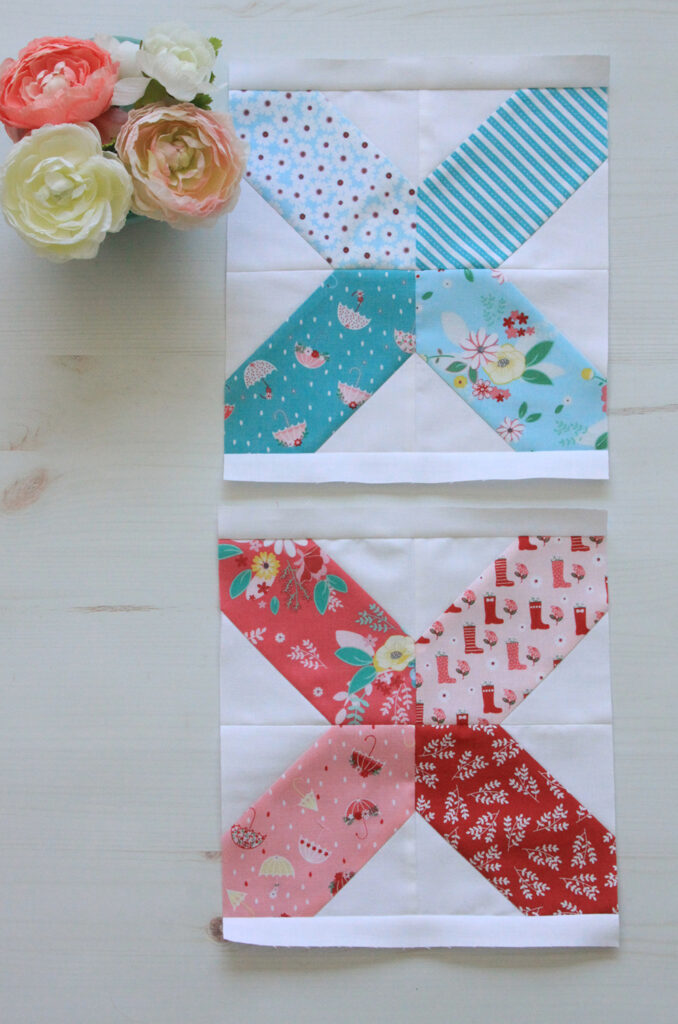 These were suuuper quick to put together! I really want to make this entire quilt!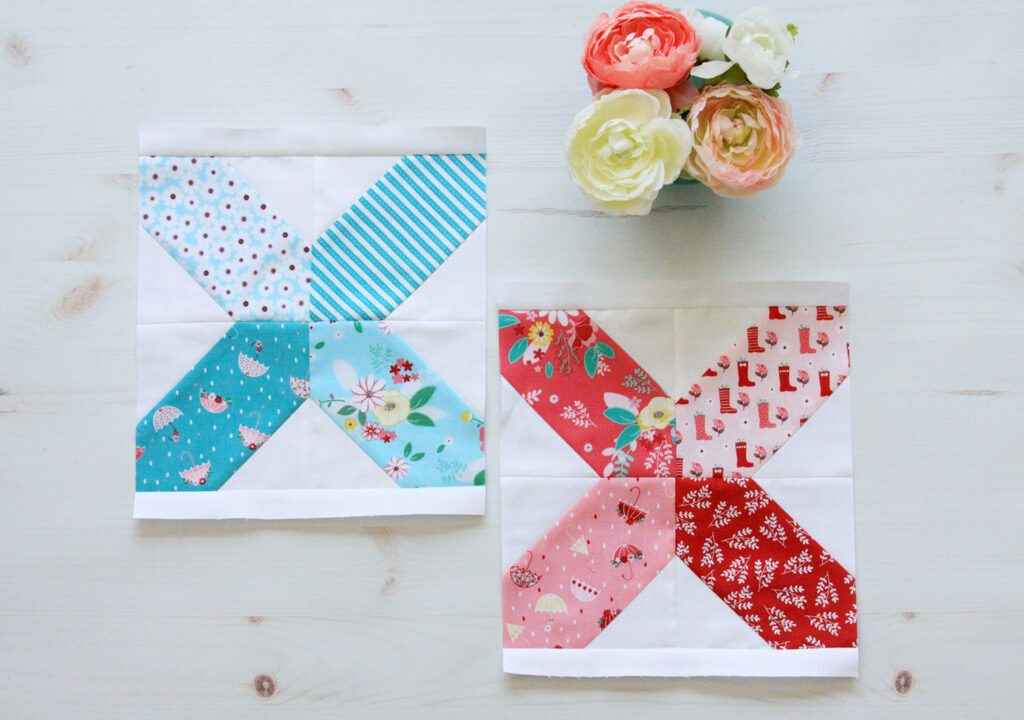 I kept my blocks monochromatic for these – I love all the blues together and all the pinks together!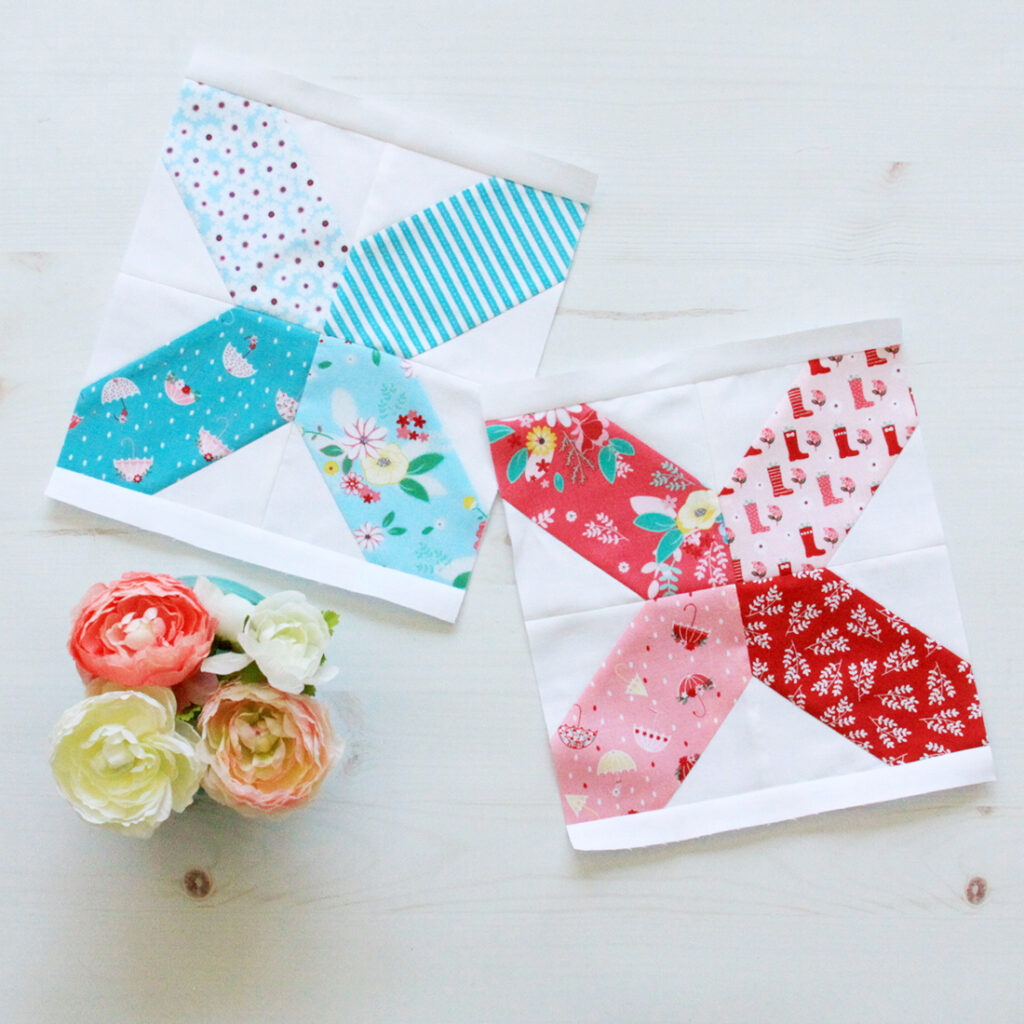 You can still sew along with us! Head over to the Fat Quarter Shop to find out details on this week and see all the other blogger's versions of the blocks. Everyone is using different fabrics and it's so fun to see them all!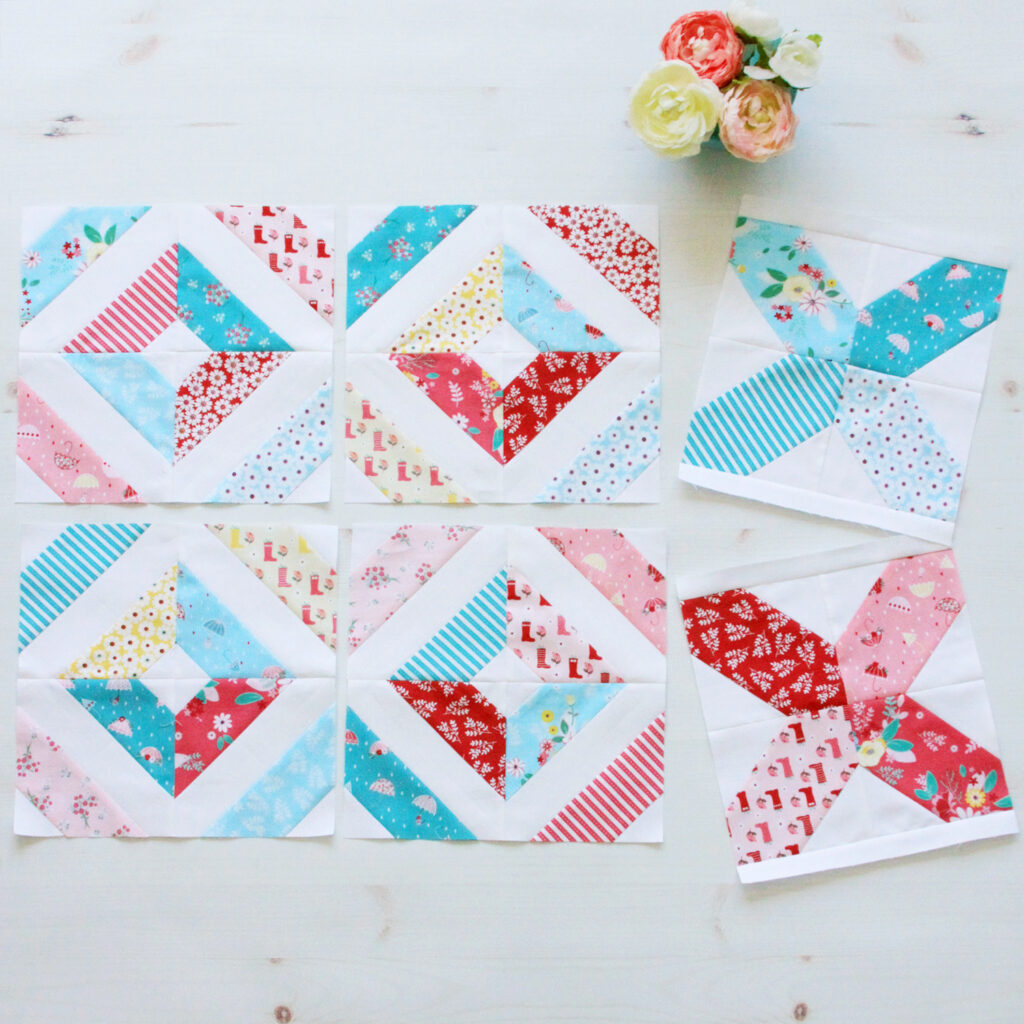 This week I am hosting the giveaway! Head over to Instagram and you can enter to win two Singing in the Rain charm packs and a spool of Aurifil thread!