Are you having as much fun as I am in this sew along? Every block is so sweet and I can't wait for you to see the Charming Baby Sew Along Week 3 blocks!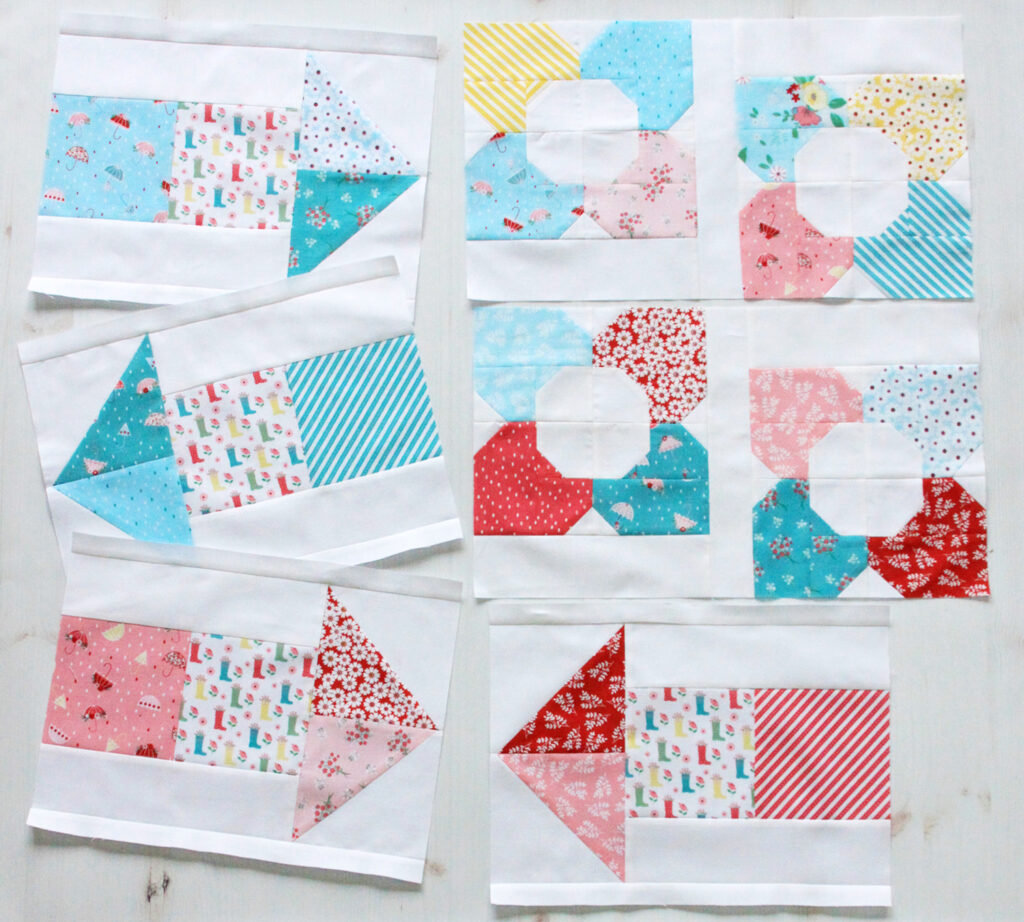 If you're new to the sew along, we're making a Sampler quilt from the fabulous quilts in the book Charming Baby Quilts by Melissa Corry!

This week we have the cutest arrows and little flowers! These are so quick and fun to put together!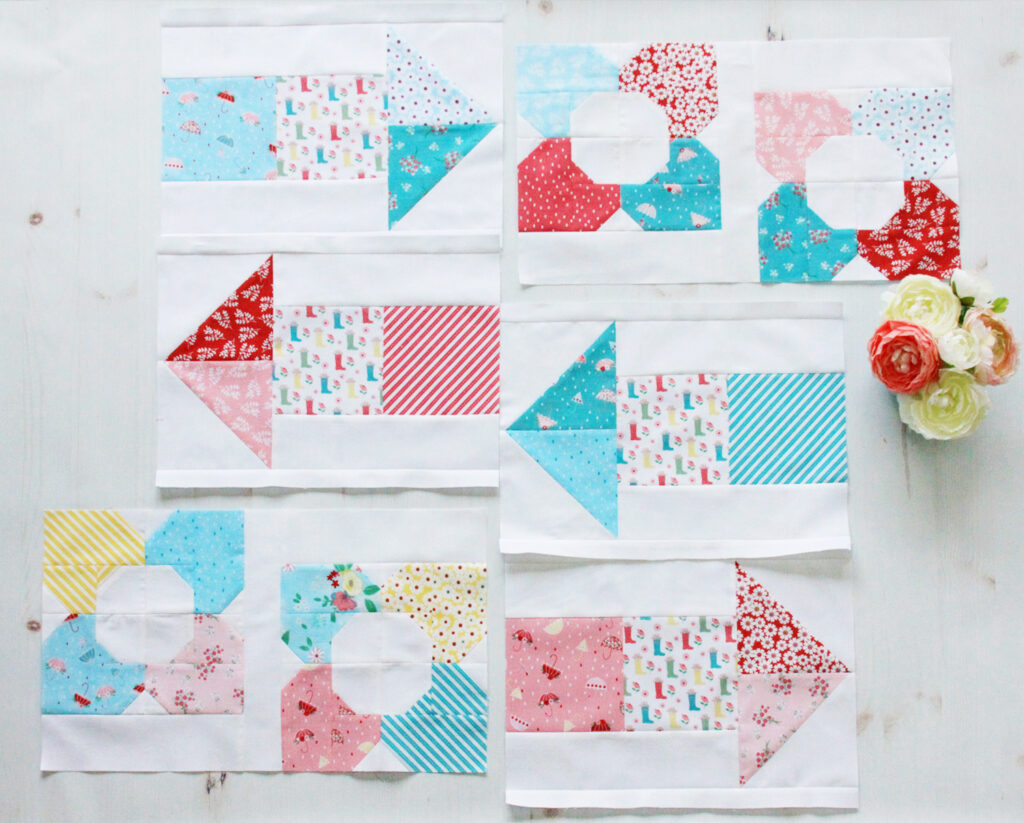 I made the little flower blocks from the Just Blooming Quilt scrappy, with different prints for every petal.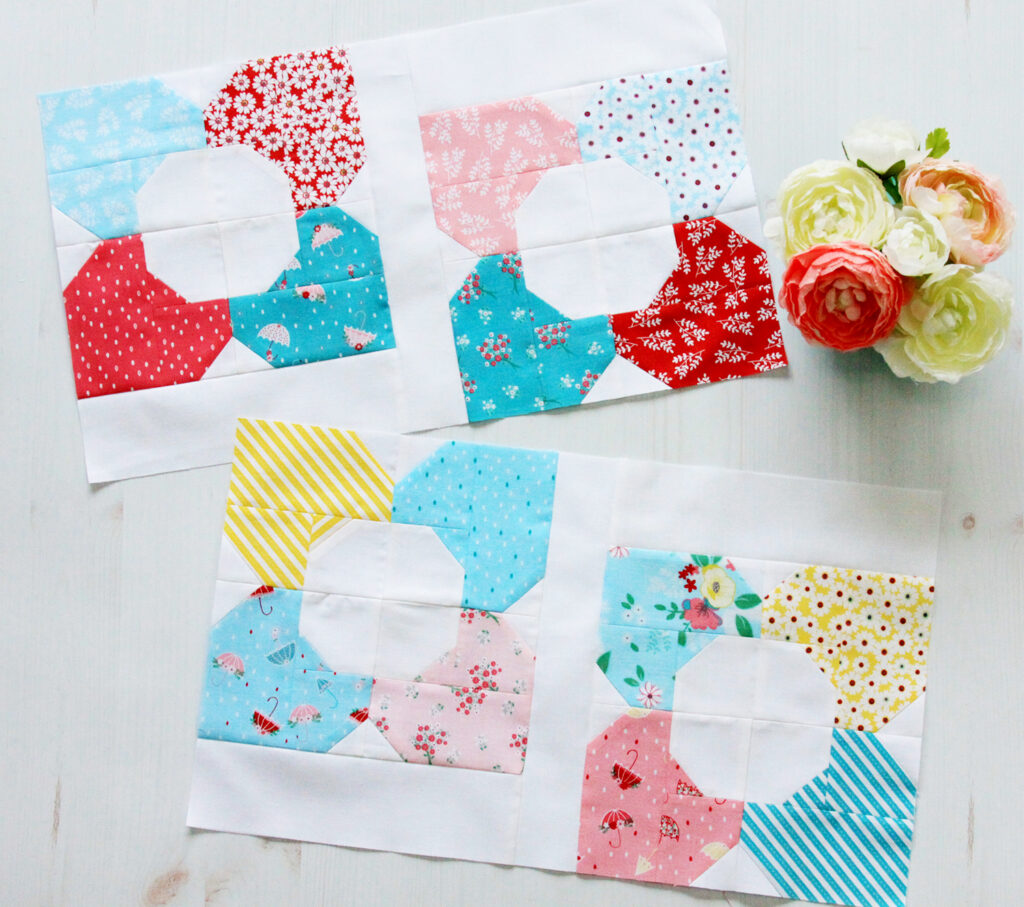 I really think I'm going to have to make up this quilt in the book – the little flowers are just too cute! Though I wind up thinking that every week – they're all so good.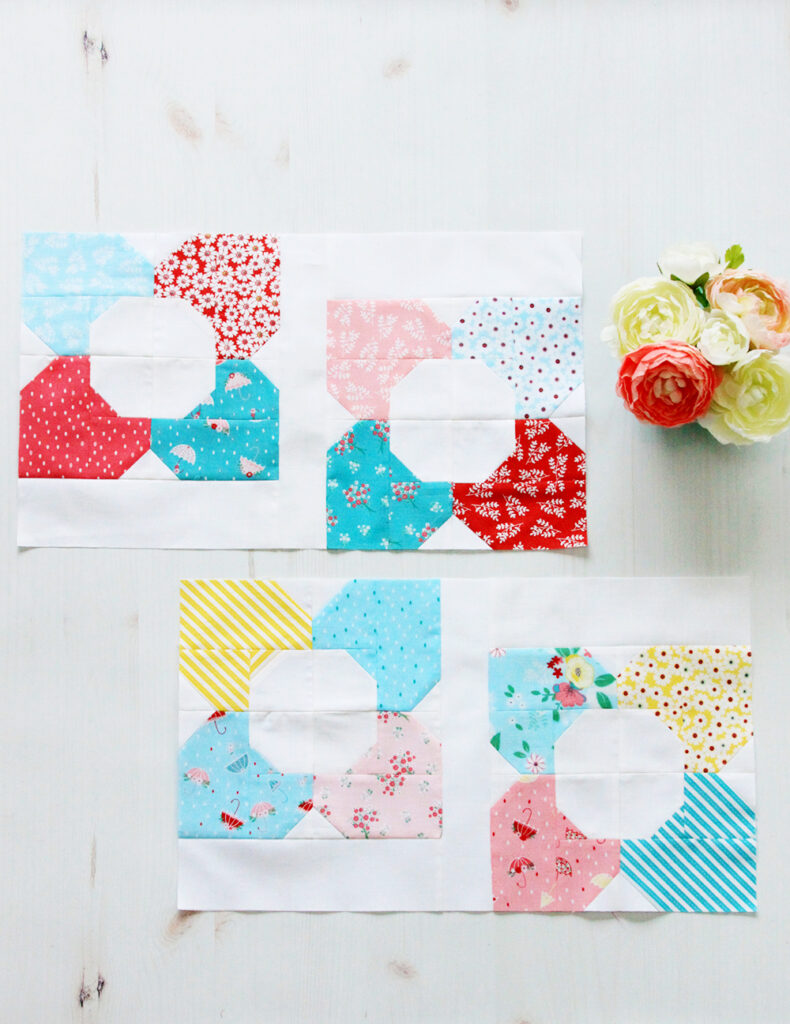 For my On the Move blocks I kept the center block all the same print – I love how it ties the arrows together! It's a great spot to use a light print as well – with the dark prints on either side it's still easy to see the arrow shape.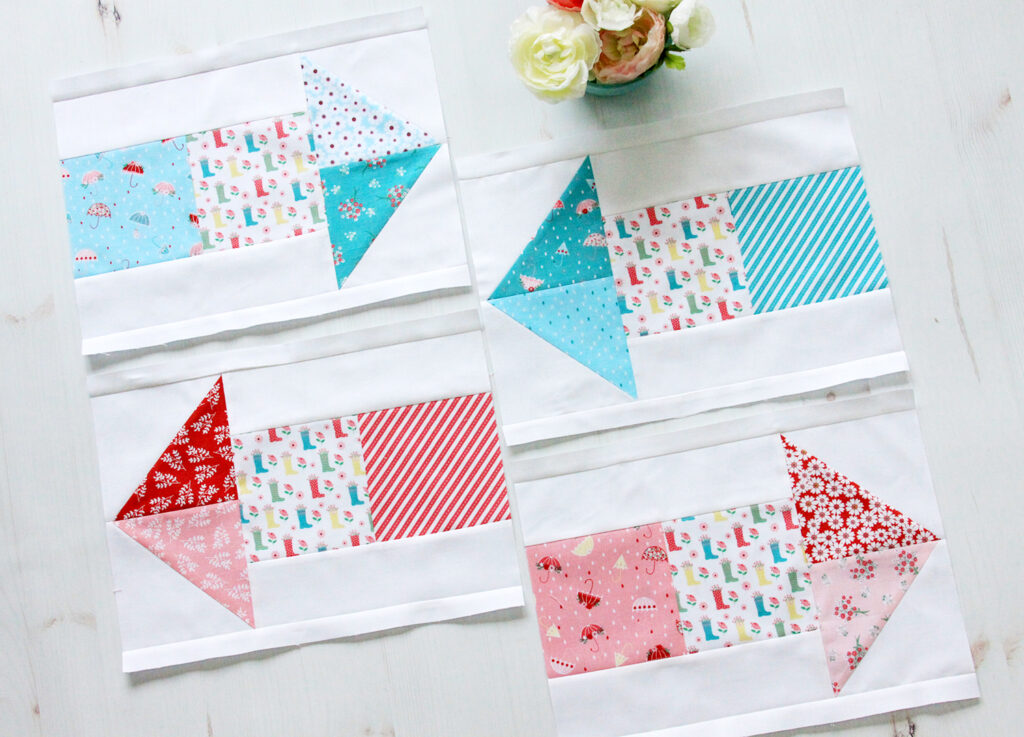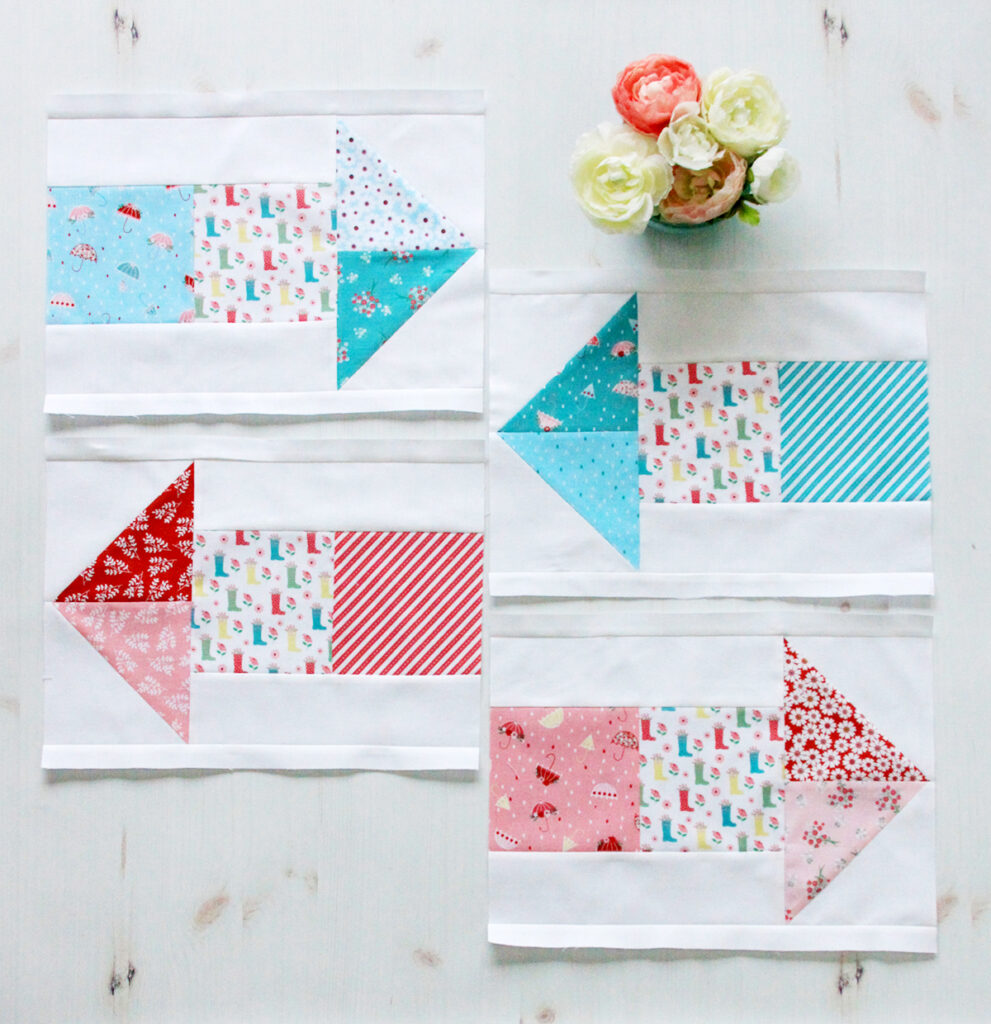 I think I need more arrows with little rainboots marching across them!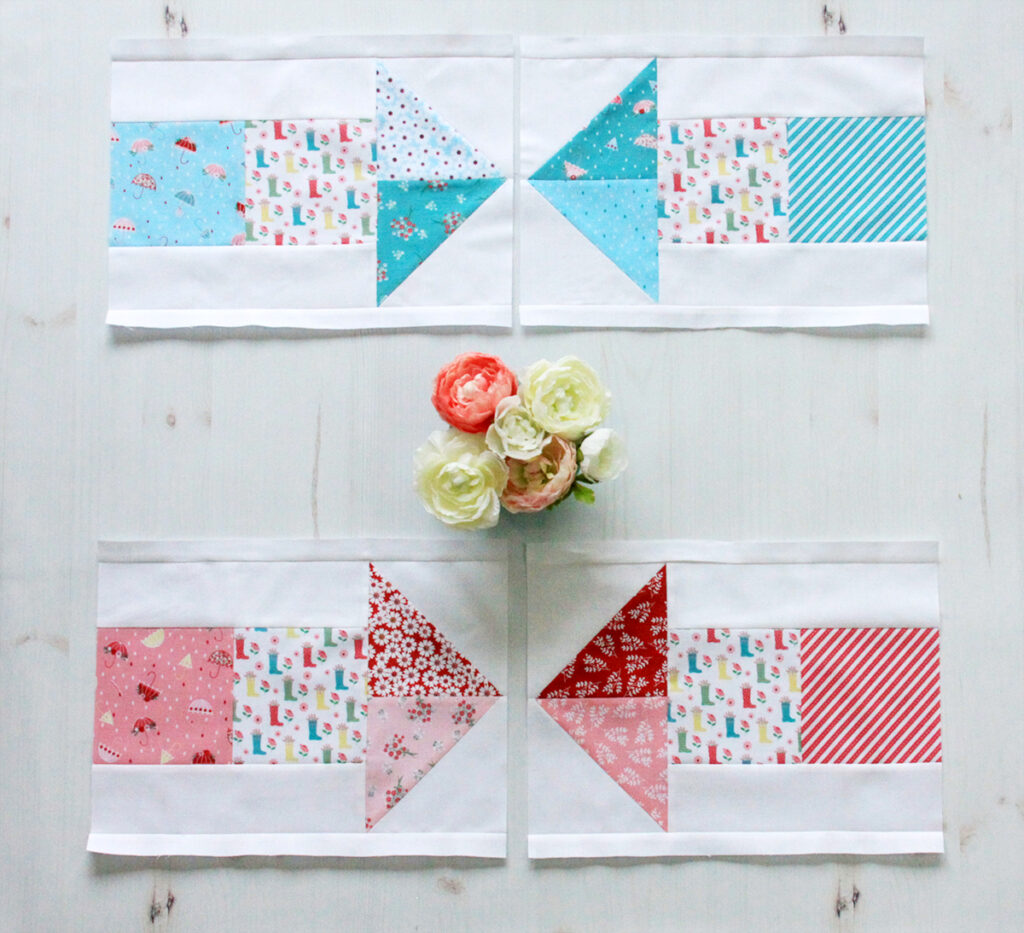 I can't wait to see your versions of the blocks – it's so fun to see them in different fabrics! You can see different versions and share your own at the hashtag #charmingbabyquilts.
And it's not too late to sew along with us! You can find all the information on the book and sampler on the Fat Quarter Shop blog. You'll want to pop over and see all the talented bloggers blocks for this week and find out how to enter this week's giveaway as well!
Check out my other weeks here: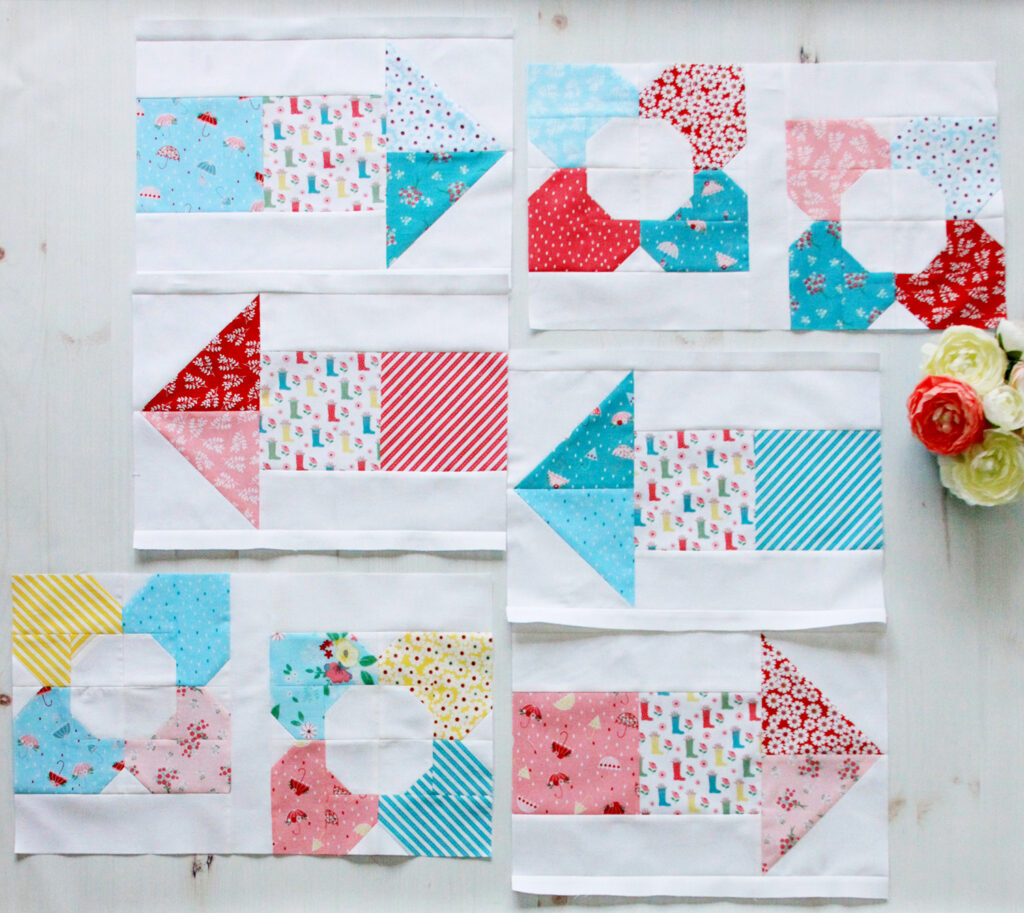 I'm super excited to be kicking off my own sew along next week as well! We're making my Singing in the Rain row quilt!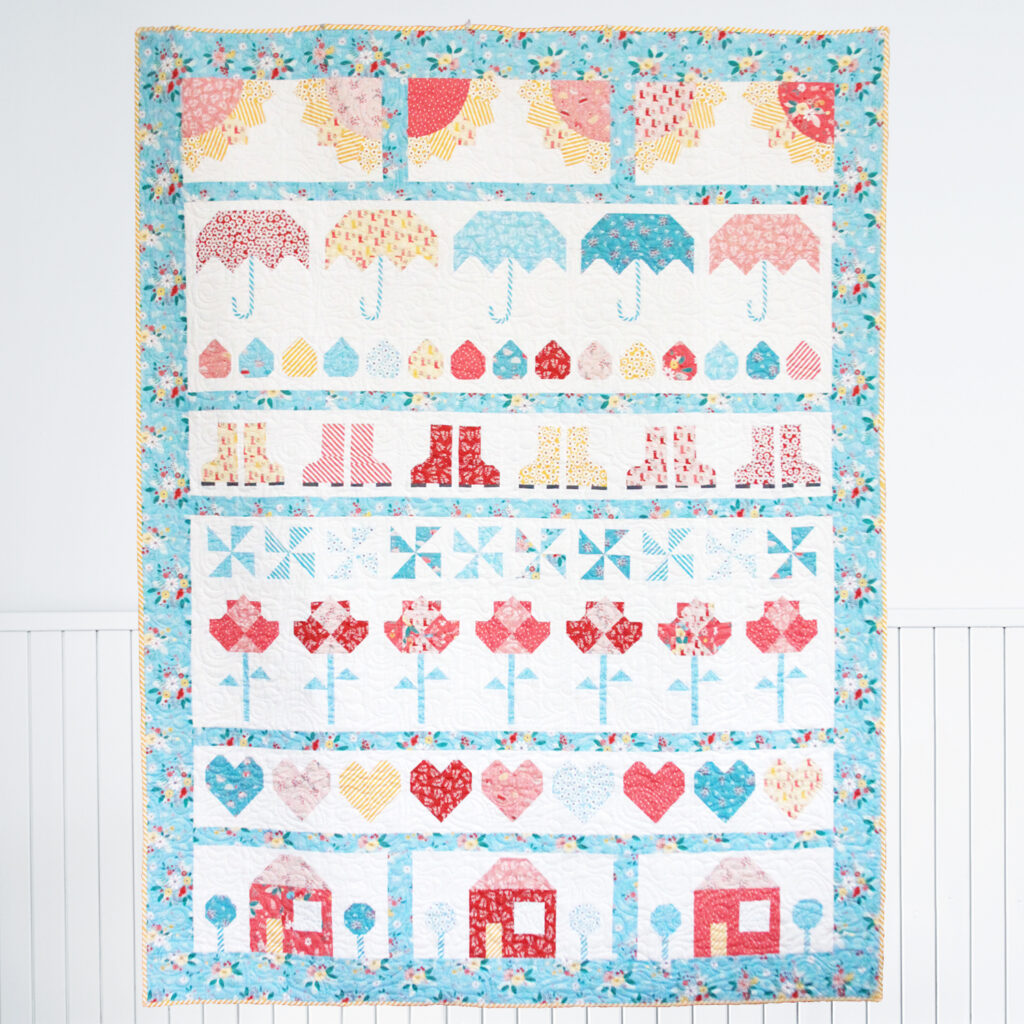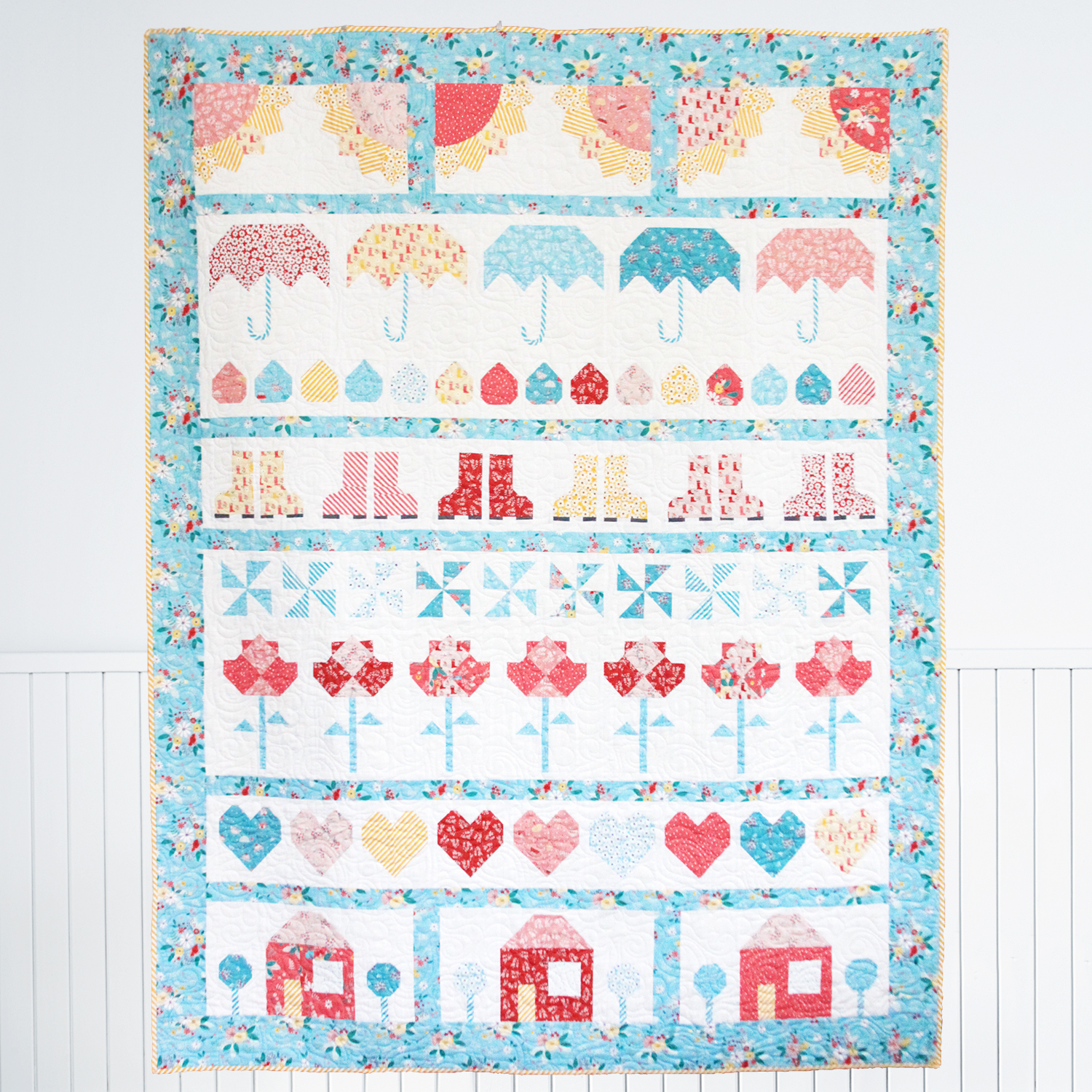 It kicks off on Monday, April 27 and I'd love for you to join in!