It's the Charming Baby Sew Along Week 4 and we have some fabulous new blocks to show off for our Charming Baby Sampler Quilt!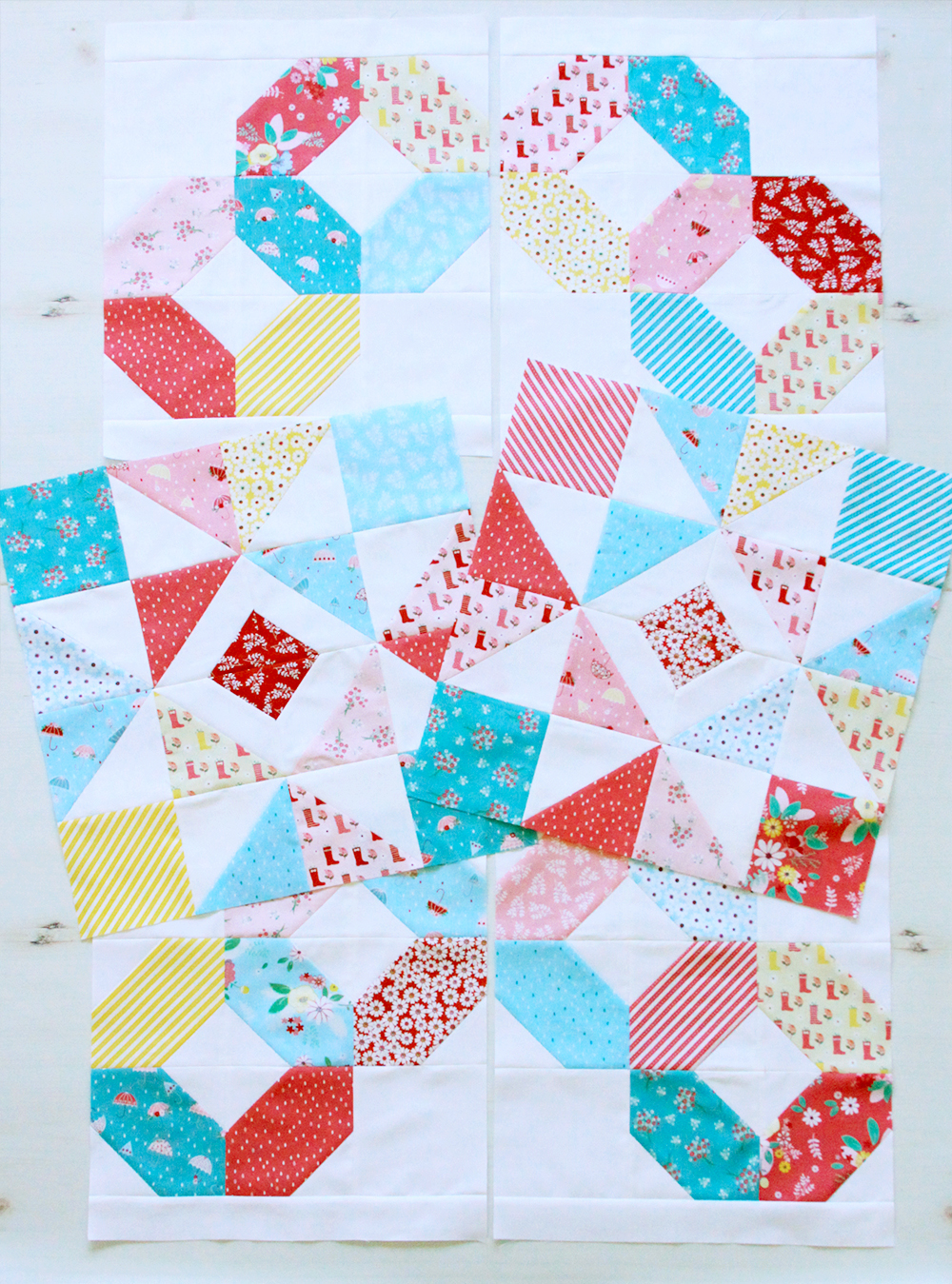 This week all our blocks are pretty big! It was a little tricky get them all in one photo haha! But I love that about them – they're all big and showy and super eye-catching!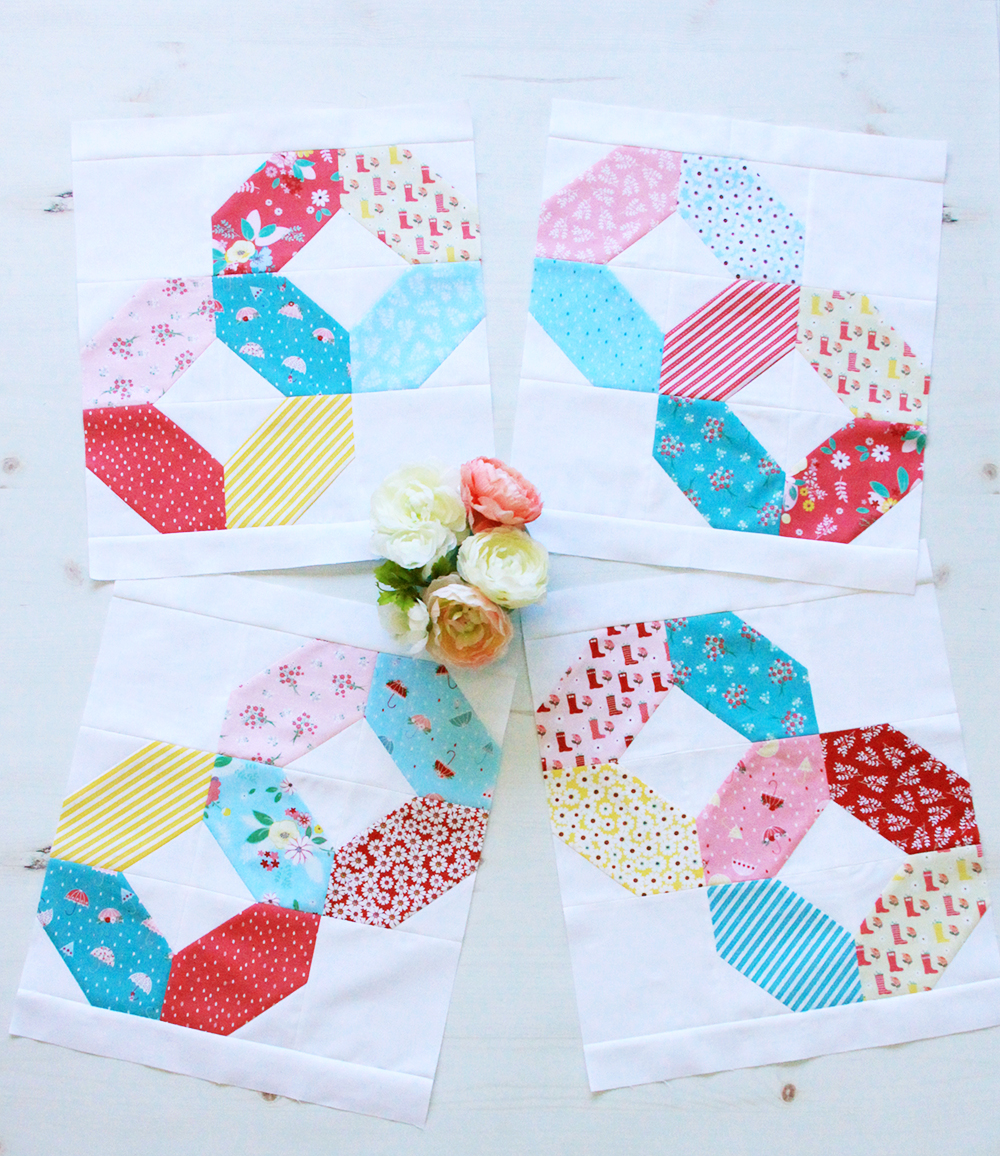 First up we made four Ring Around the Rosie blocks. How cute are these?! I love the scrappy look that using all different prints gives the rings but I think they'd be darling if you kept the rings one color – there are so many cute options! I am using my Singing in the Rain fabrics for this sampler and I love how bright and happy it's turning out!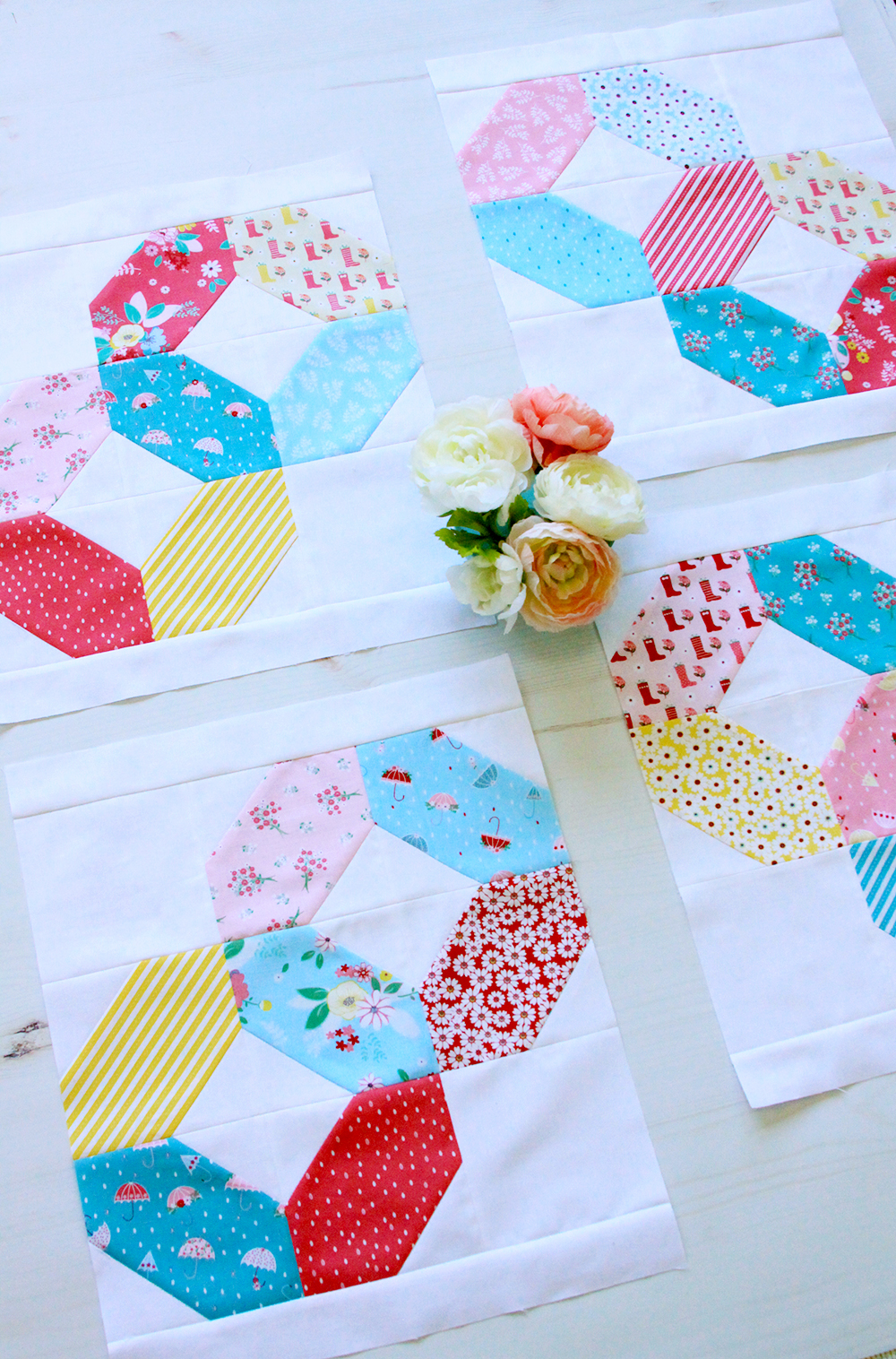 These blocks are all so easy to use directional prints with! I just layed out my fabrics ahead of time and made sure they were all facing the same directions. Super simple!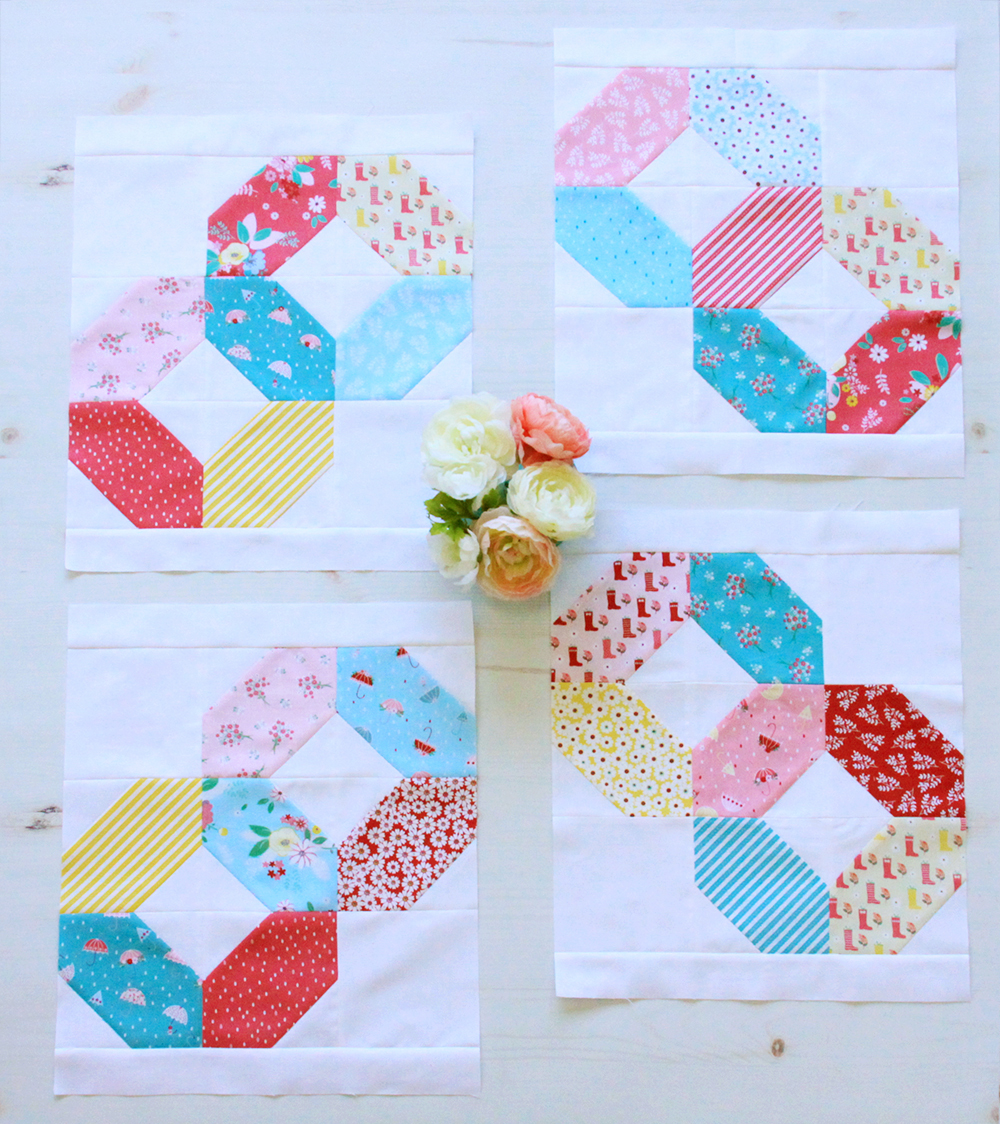 This week we also made two Shine Bright Quilt Blocks. They're big star blocks with little print centers. I think these is such a fun take on a star block!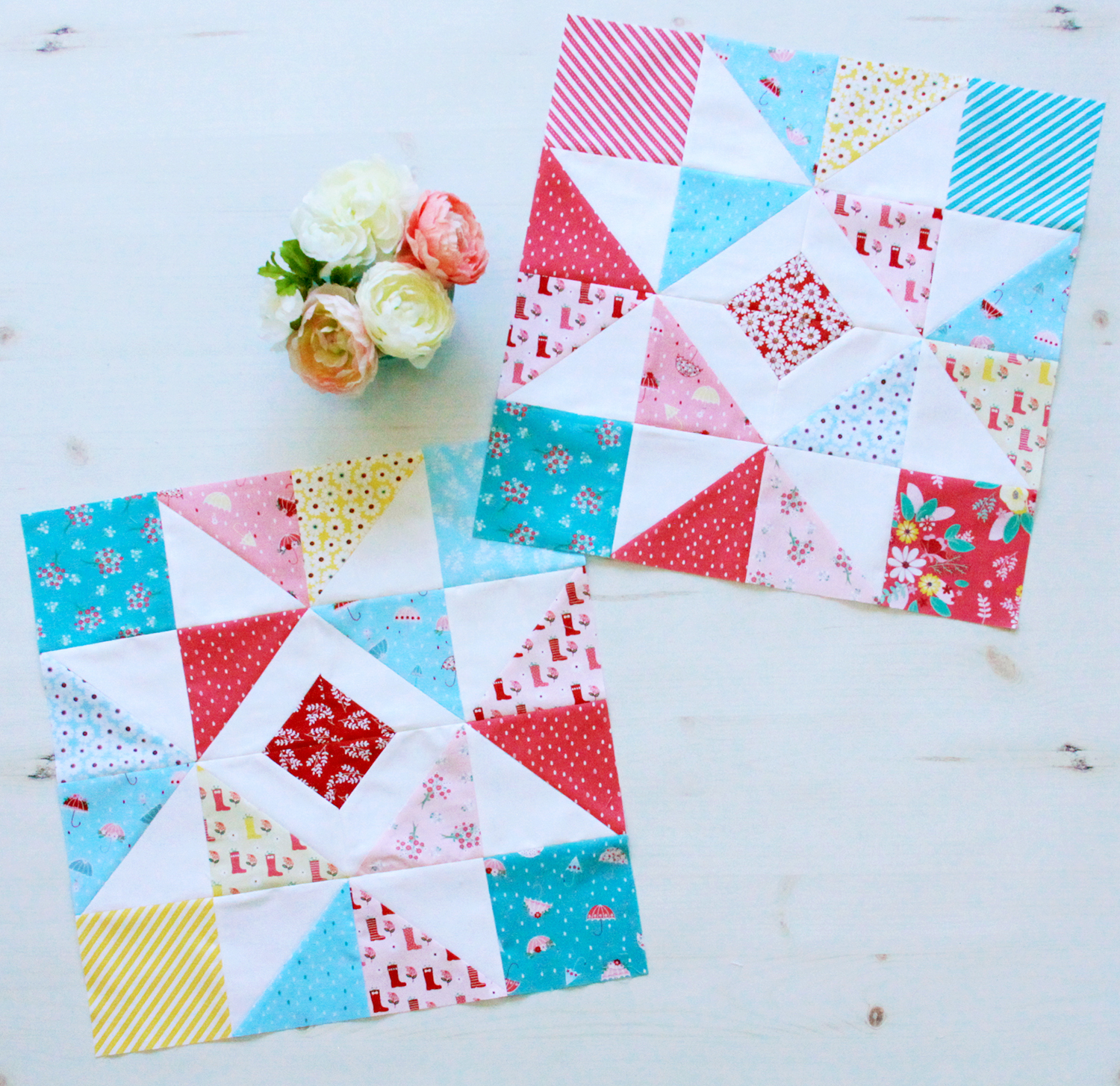 I kept the centers of my stars the same prints – I think it gives them a fun focal point!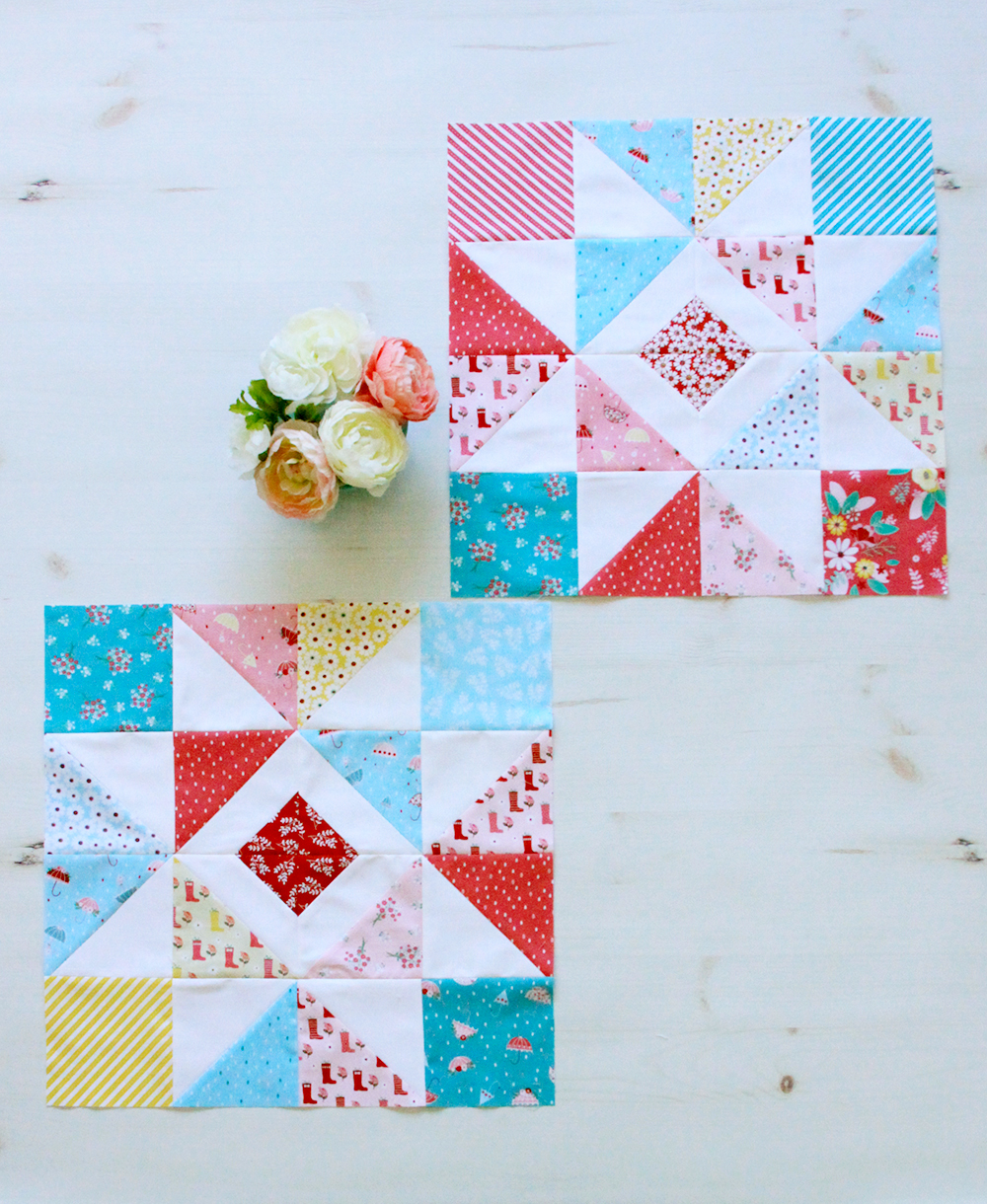 I really love that there are so many fun blocks in this book, with great detail, but they actually go together really quickly!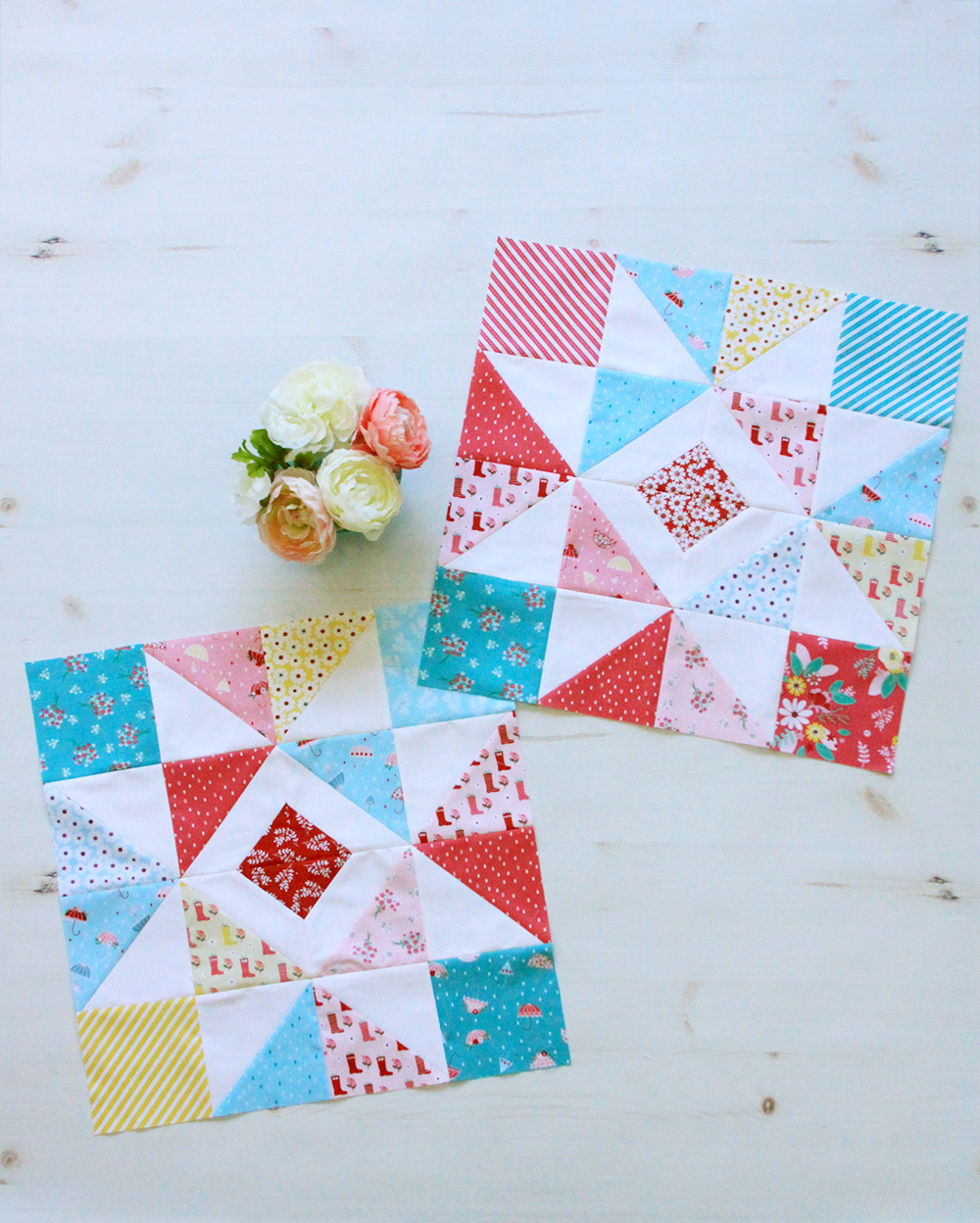 This week the giveaway is hosted by Amanda Castor of Material Girl Quilts! Head over to her Instagram feed for information on how to enter.
You can find all the info on this week's blocks at the Fat Quarter Shop and see all the other blogger's versions as well!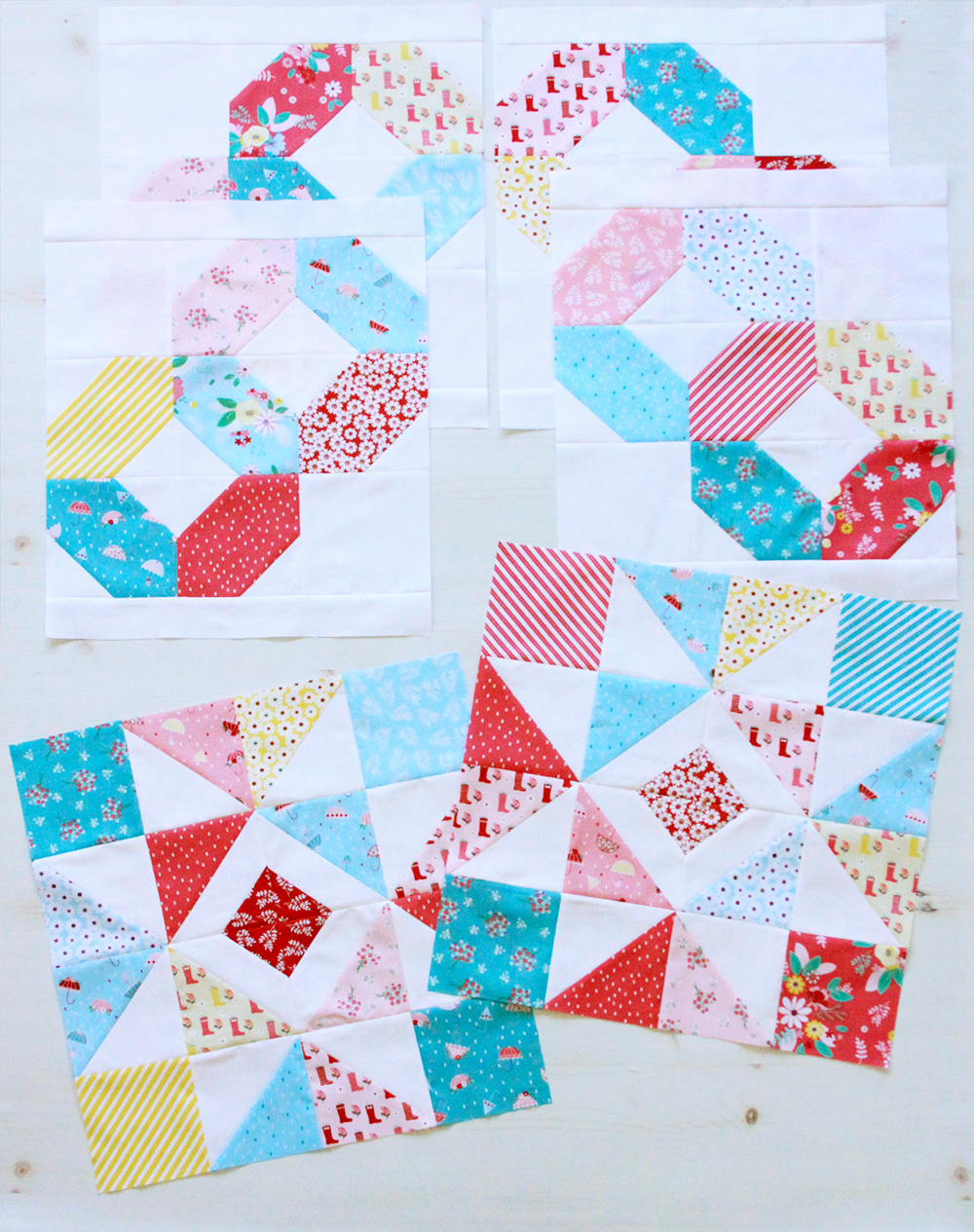 If you are sewing along with us make sure you share your progress with the #charmingbabyquilt so we can see!