Happy New Year!!
I'm a week or so later than normal with my year-end roundup but I actually took time off over the Christmas and New Years break! It's a Holiday miracle. ;) I've always worked through the holidays, even if it's just a few posts and this year I just relaxed and spent time with family and ate lots of cookies. It was glorious – and a much need bit of break from work! But now I'm all refreshed and so excited to dive into this year's adventures!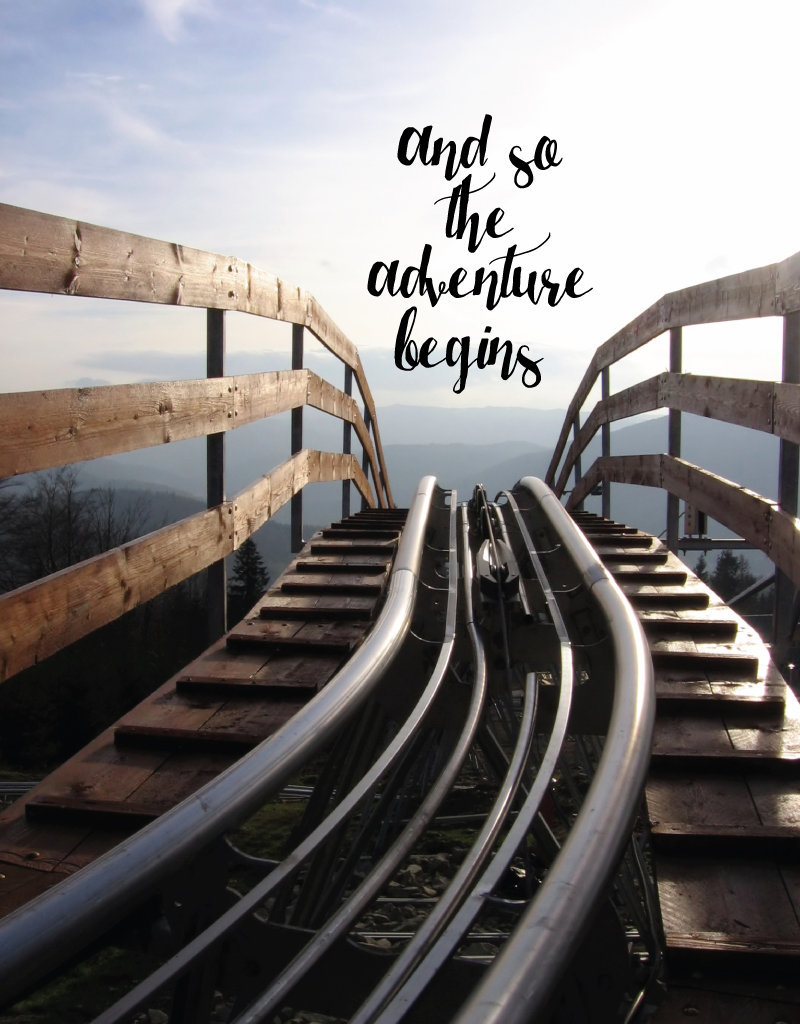 I made this image for a New Year's post in 2015 and I've come to realize that it's pretty perfect for every year! In 2015 I was so excited to share what I felt like was my first big blog/career event – my book, 30 Minute Jewelry. Now I look back and I feel like that was the start for me of all sorts of amazing opportunities. In 2018 alone I had my first ever fabric release and a book with Nancy's Notions, Vintage Home Sewing. I'm so excited about the things already lined up for 2019 (it's crazy how far ahead we have to work on some things) and I can't wait to share them with you! More about that at the end of the post, but first, let's take a look back at the Top 10 Reader Favorites on the blog for 2018!!
2018 Top 10 Reader Favorites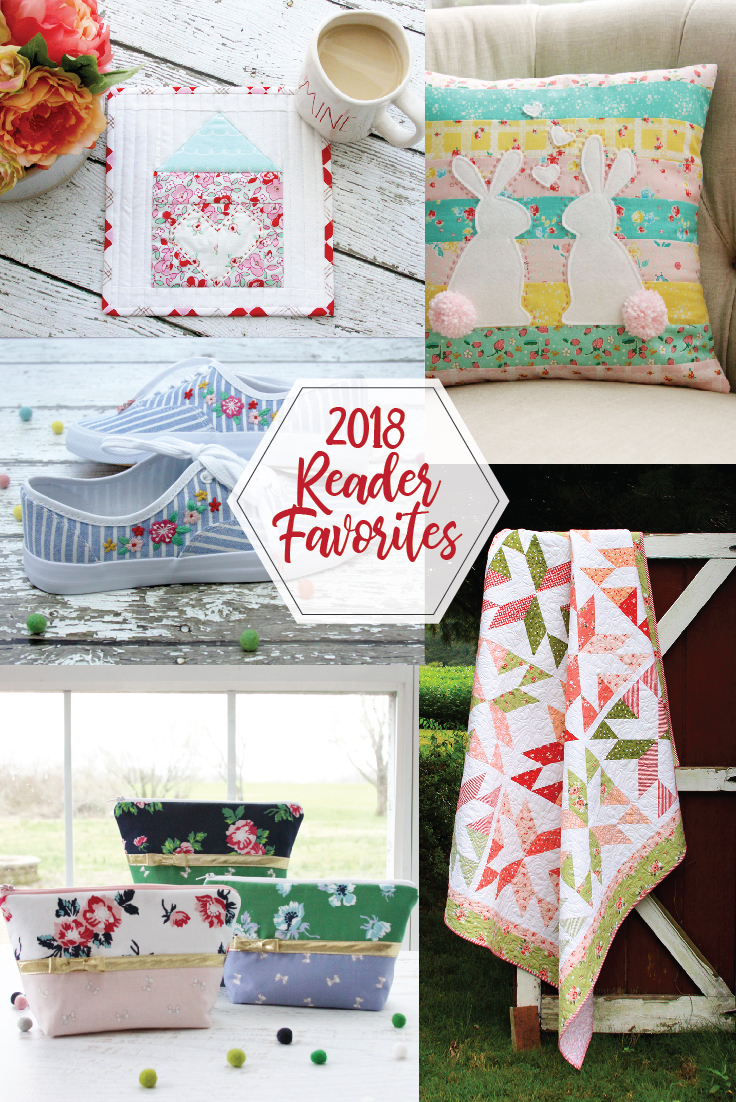 Let's work from 10 to 1 shall we? It will be more exciting that way! :)
10. These cute Embroidered Shoes are one of my favorite projects ever!! I really need to pick up another cute pair of shoes and get to stitching. They were so fun to make!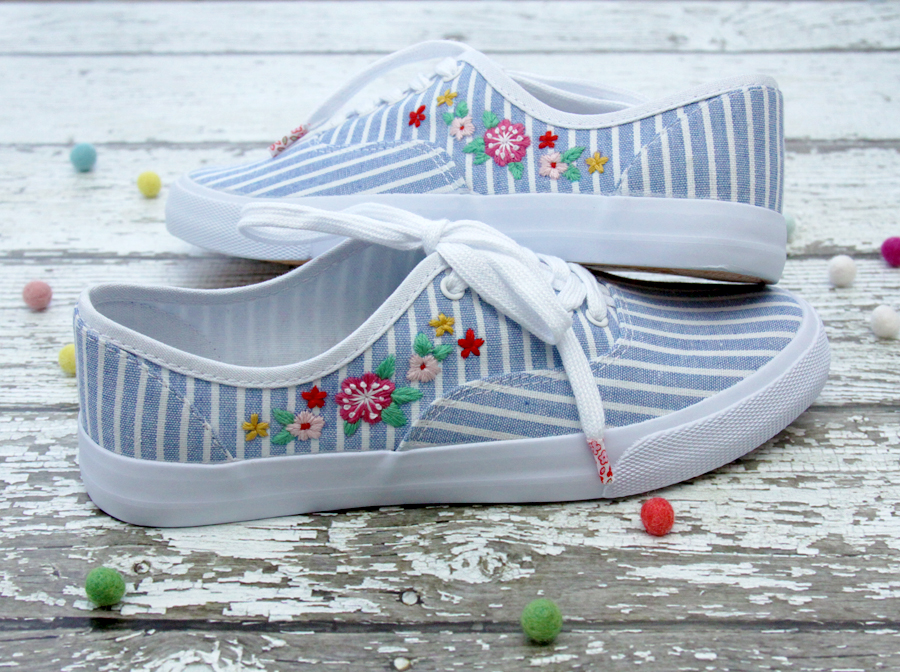 9. This Stacking Stars Quilt was so fun to make up in Summer Blush fabrics! I have another version planned in the next month or so  – I can't wait for you to see it! It's a quick quilt and so perfect for precut 10″ squares!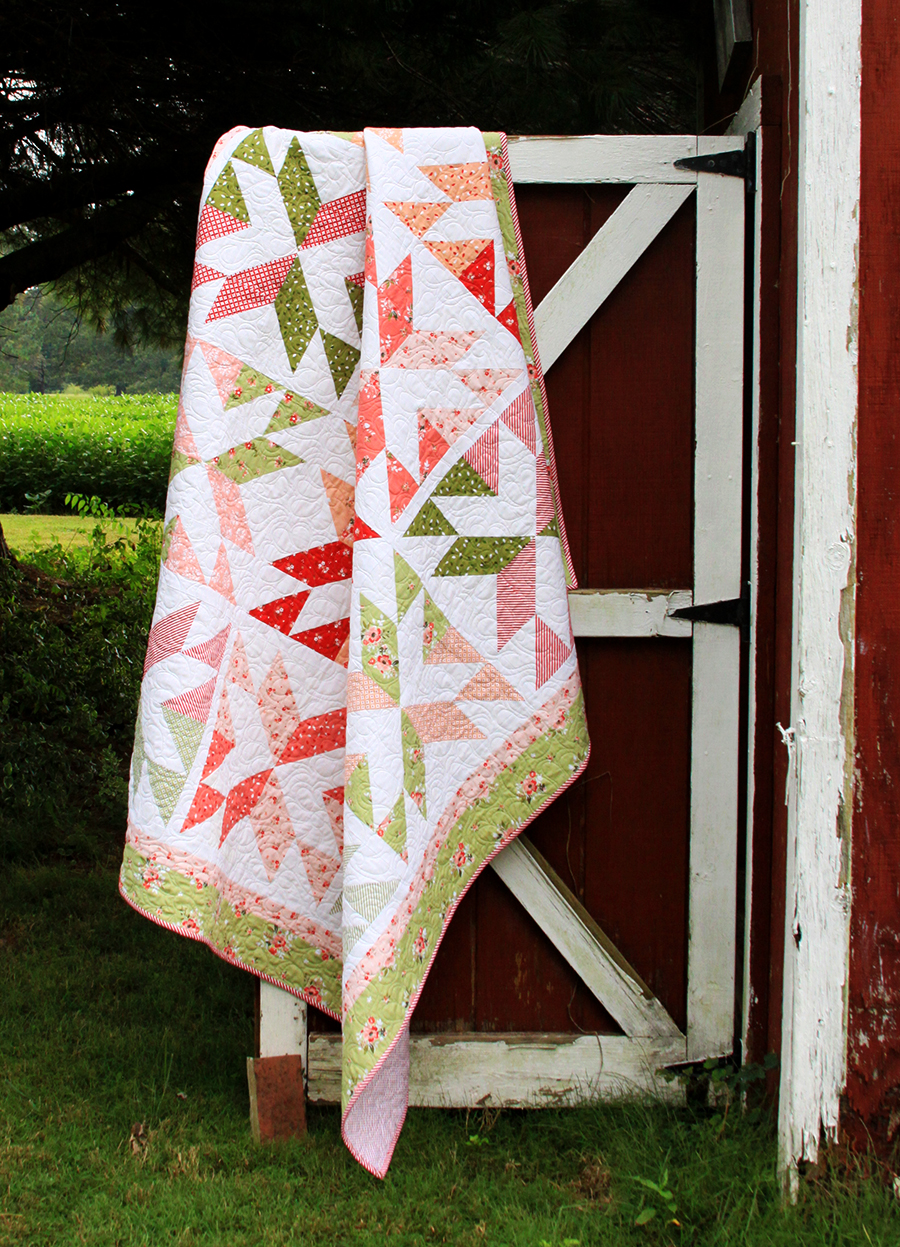 8. I made up this Spring Star Mini Quilt this Spring and I just love how it's perfect for showing off a little embroidery! It would be so cute with a little fussy cut fabric center square too.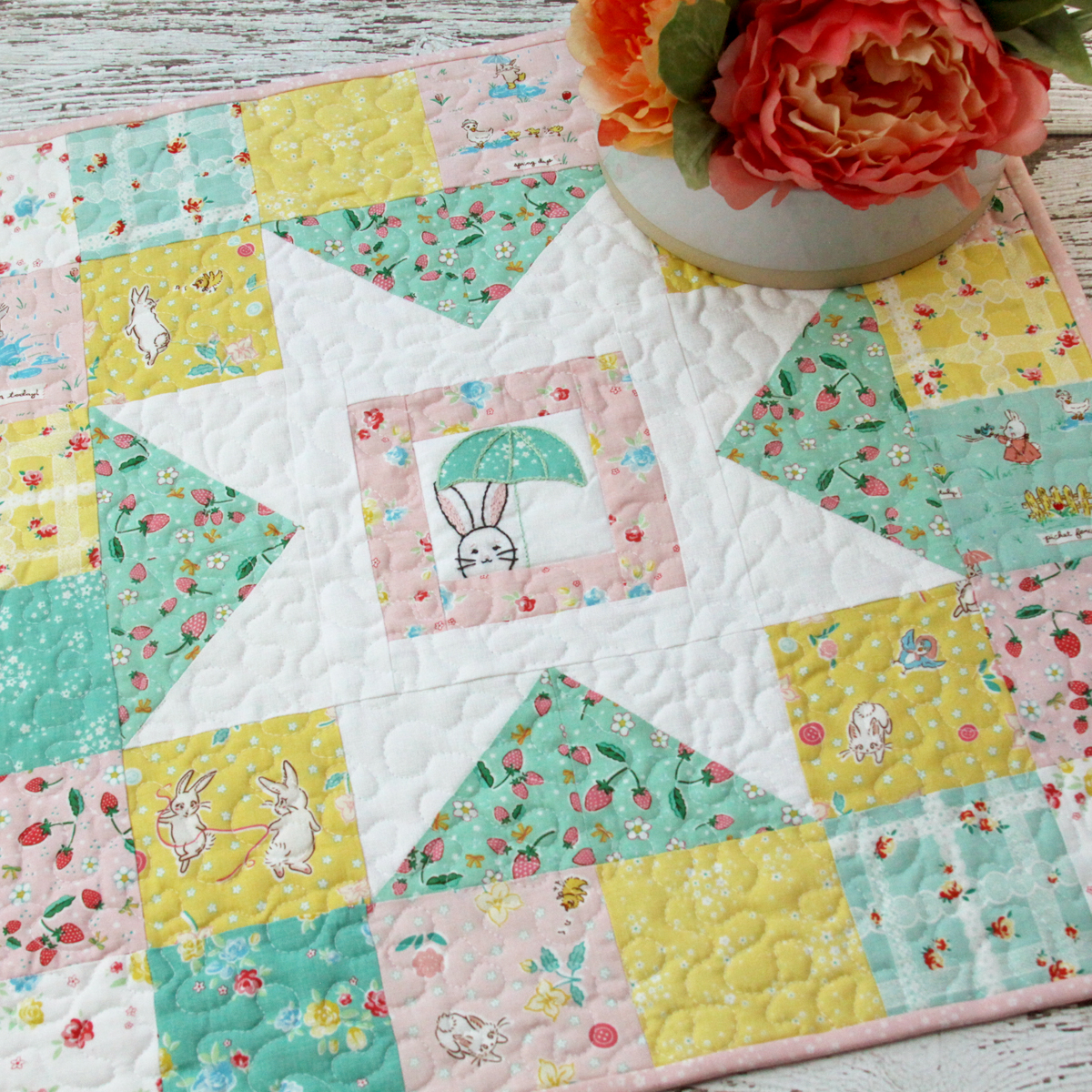 7. I had a lot of fun with the Bunnies and Blooms fabric last year and this Bunnies in Love Pillow was another popular project in it! This one is perfect for stash busting too!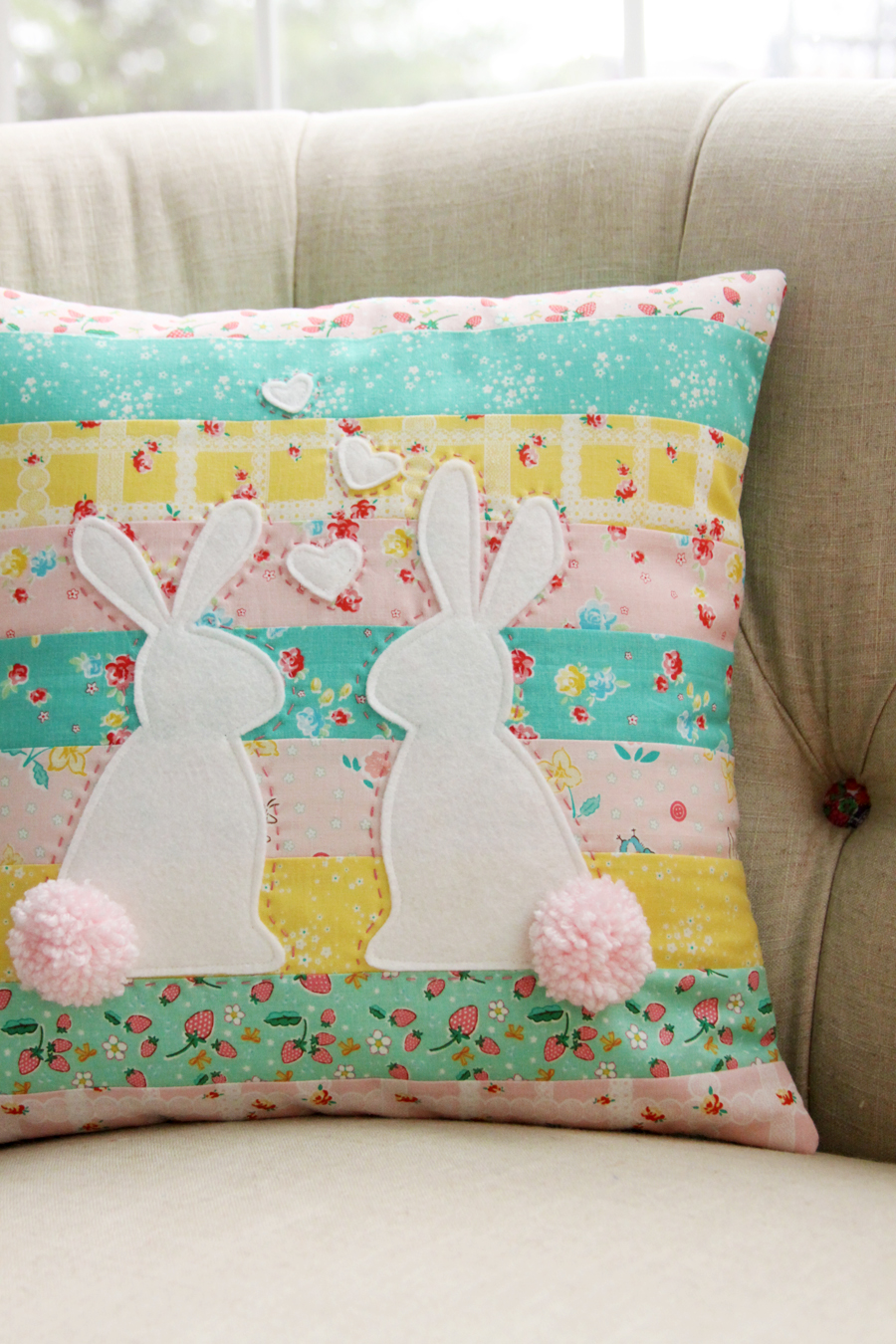 6. We took this Strip Pumpkin Quilt on vacation with us and I had a blast hunting up the perfect corn field for a photo! It's so fallish and perfect. This one is quick and fun to stitch up!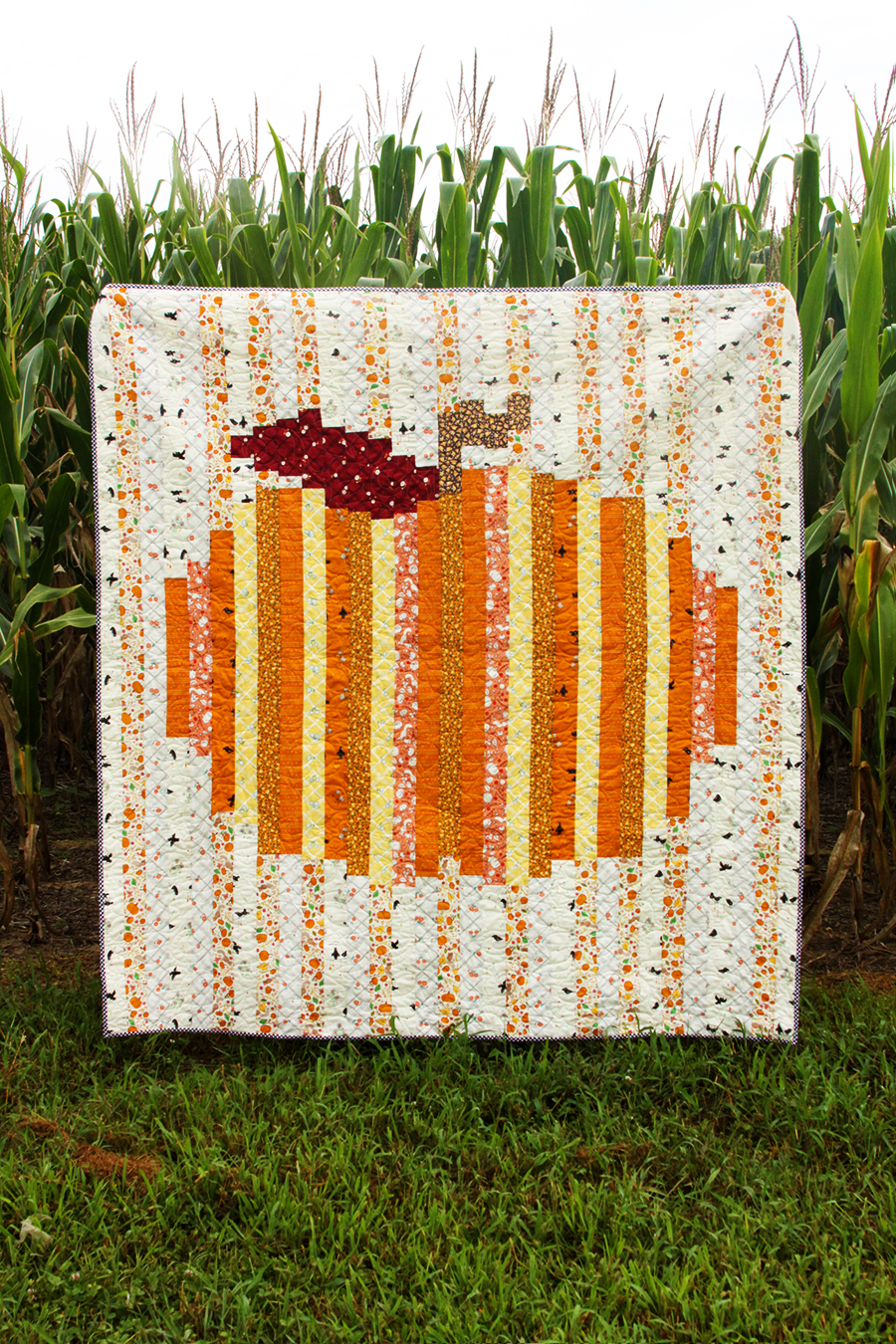 5. If you're looking for a quick and cute project this Heart and Home Mug Rug is so fun to make! It doesn't take much fabric either so it's great for using up scraps.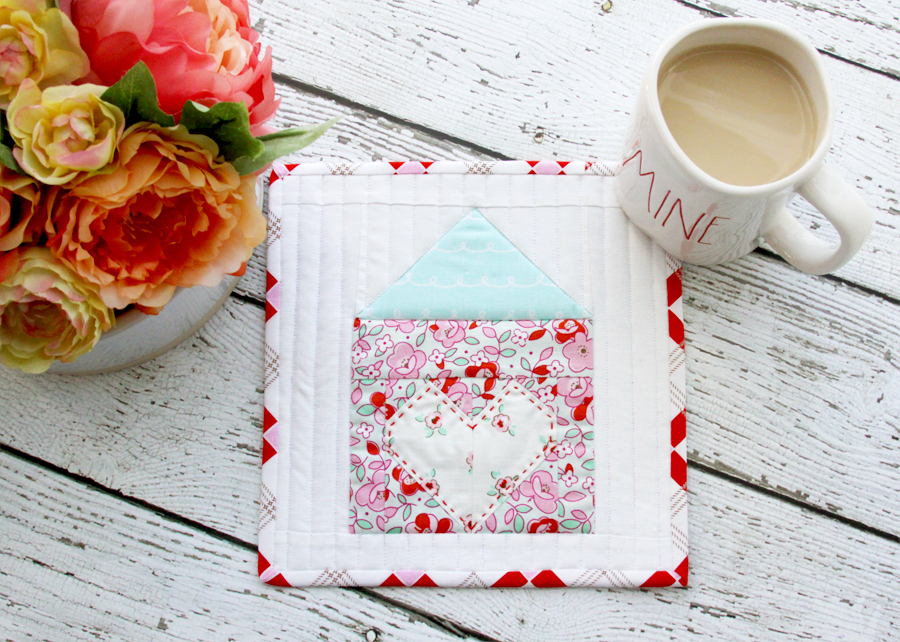 4. This LOVE Mini Quilt is great if you're looking for a new Valentine's Day project to start! It's a mix of applique and embroidery and a fun way to reuse a damaged vintage embroidery piece.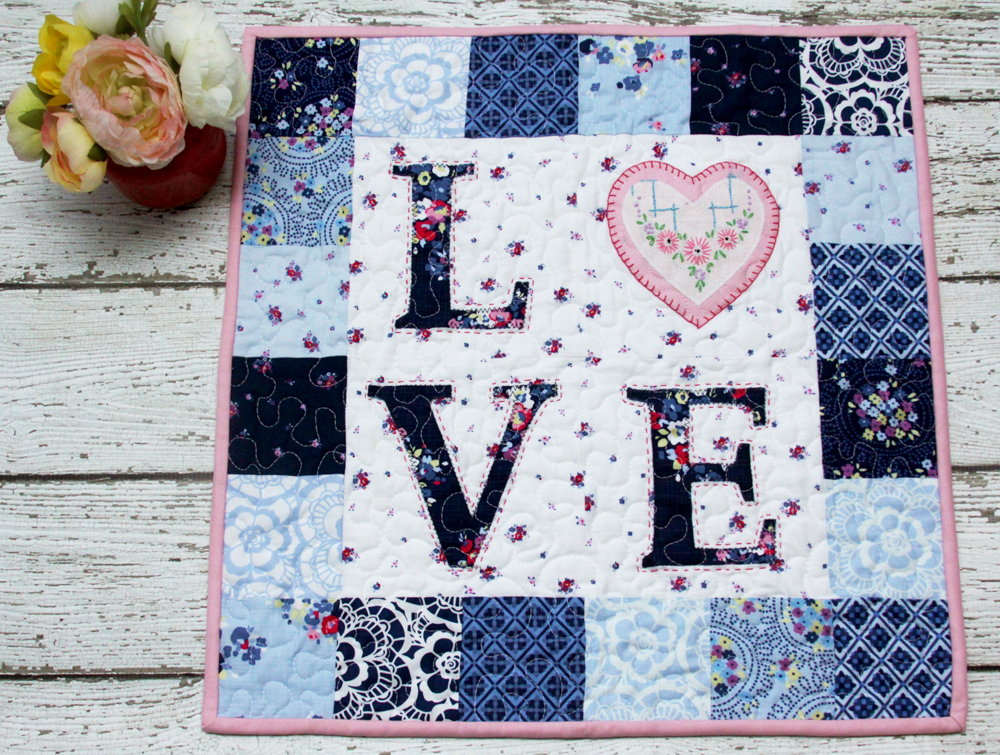 3. I had so much fun last year joining in the Meet the Maker Quilt block sew along. I still need to finish up my quilt but it's on my list to do early this year! Block number 1 in the sew along made Number 3 on the list!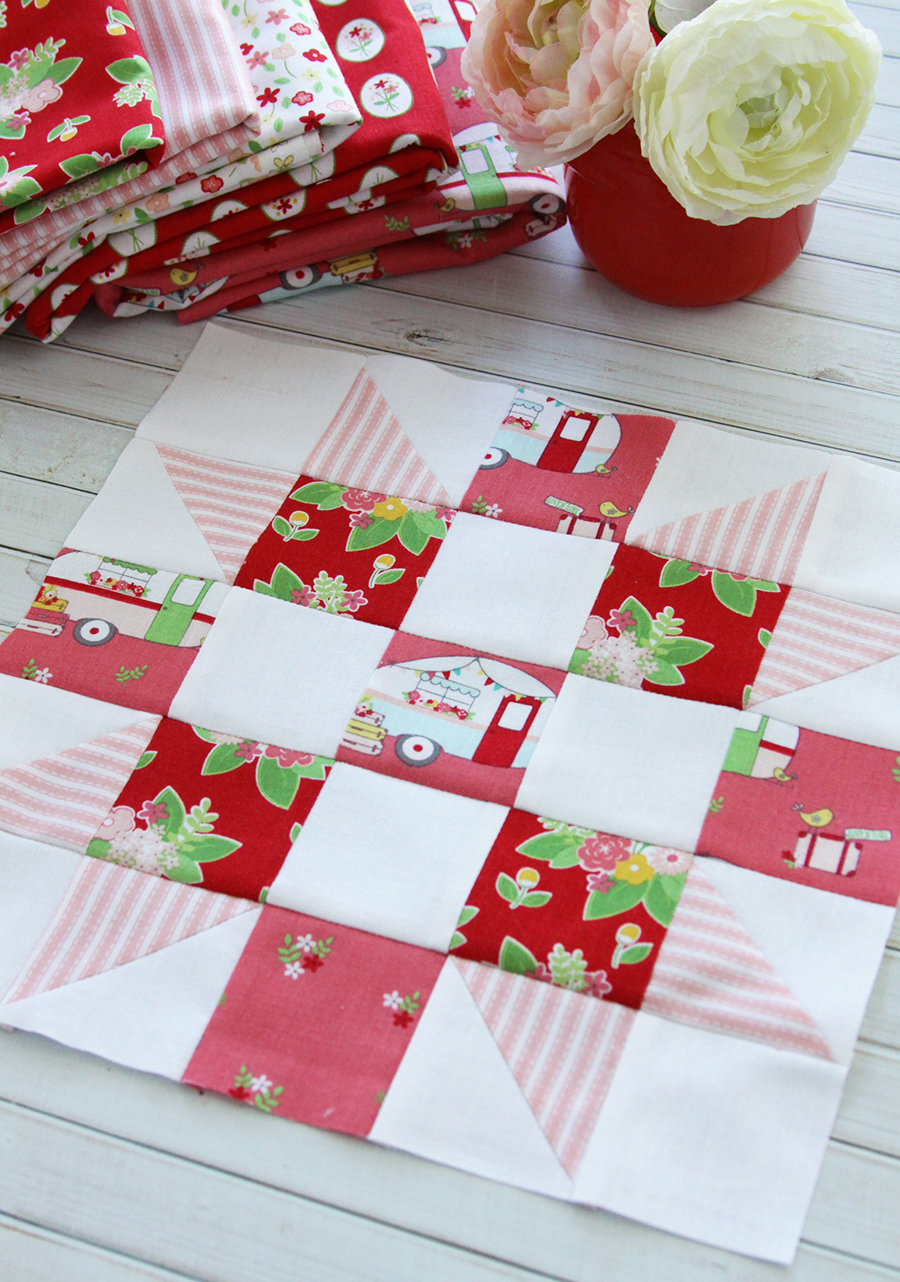 2. Are you getting excited? Number 1 is just around the corner!! Don't bypass Number 2 though – these cute Floral Zipper Pouches were so fun to make and they are great for gifts!!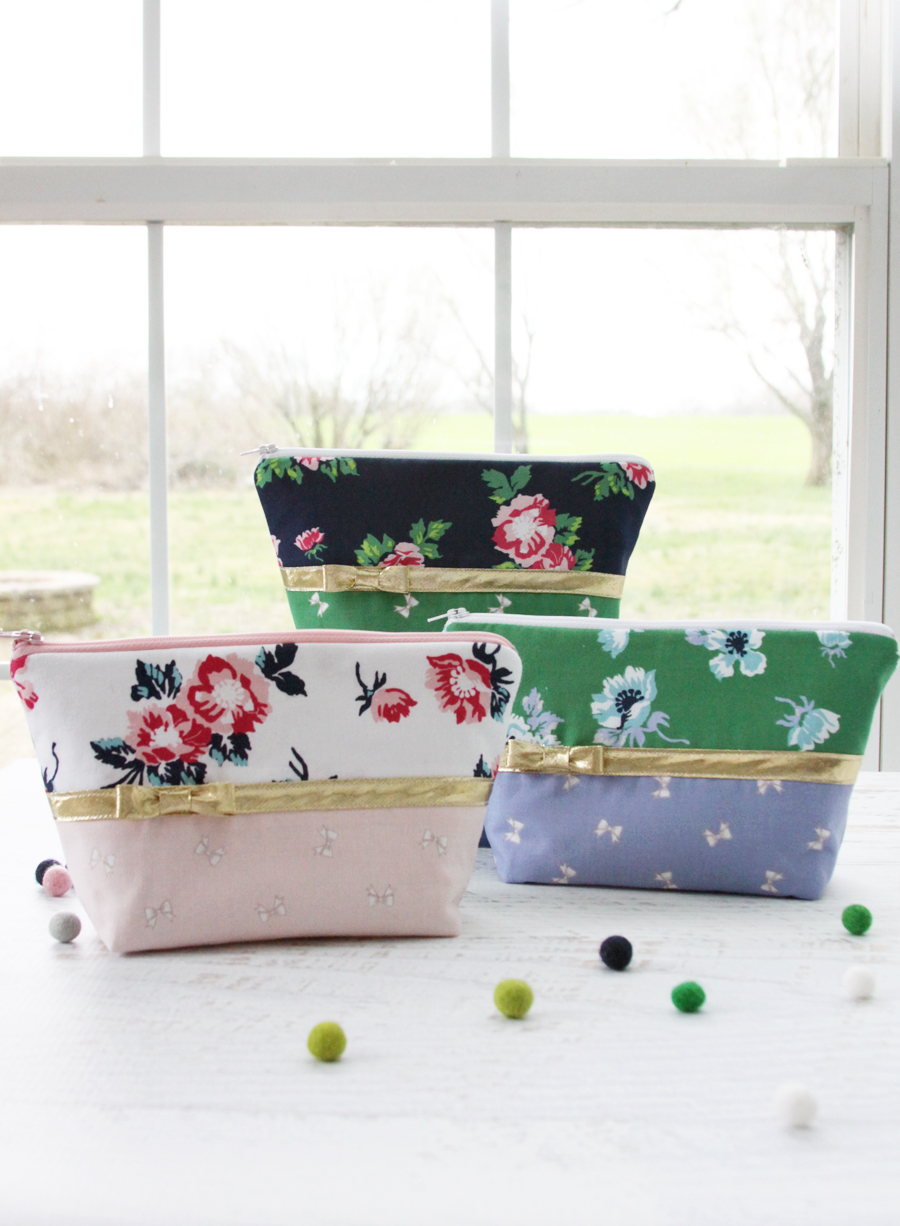 1. The most popular tutorial on the blog this year was the tutorial for these fun Wagon Wheel embroidery roses!! I'm not surprised – these little flowers are showy and oh-so-fun to stitch up!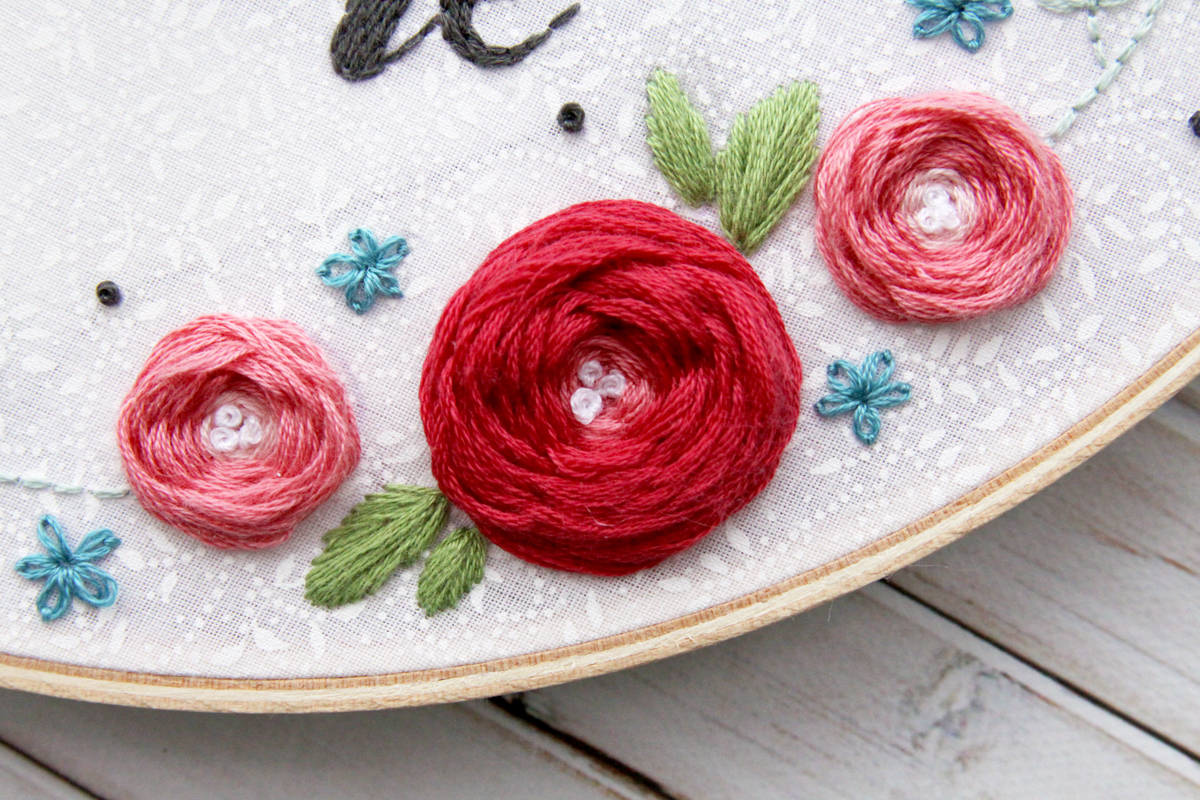 So I'd love to know – were your favorites from this year on the list? Leave a comment in the section below!
Annnnnd looking ahead – there are some amazing things coming up this year and I'm so excited to share them with you. First up is my newest fabric collection with Riley Blake, Vintage Keepsakes, that is hitting stores now! I'll have tons of projects for this in the next few months and a list of shops where you can find it in a week or so! I have new quilt patterns, new needle minders and some fun secret things I can't share yet but I hope you'll love. And of course projects and tutorials here on the blog all year long. It's going to be a great year! Thank you so much for all your support and encouragement last year. It means so much to me to share this business and journey with you all!