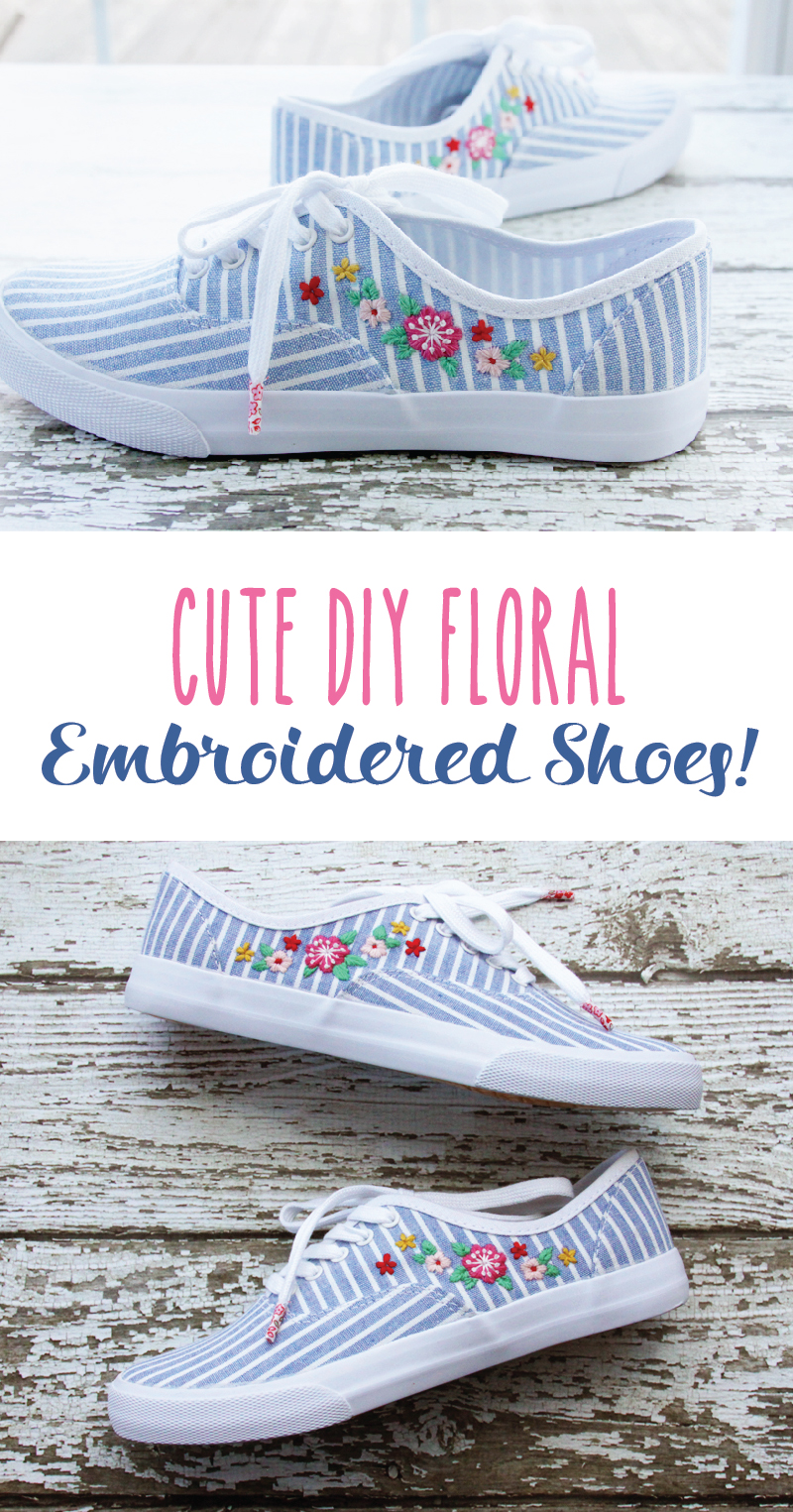 After embroidering my first pair of shoes a few months ago, I knew that I would need to do another pair soon. I decided I needed to bring a little Spring to these cute striped shoes so I stitched up these DIY Floral Embroidered Shoes!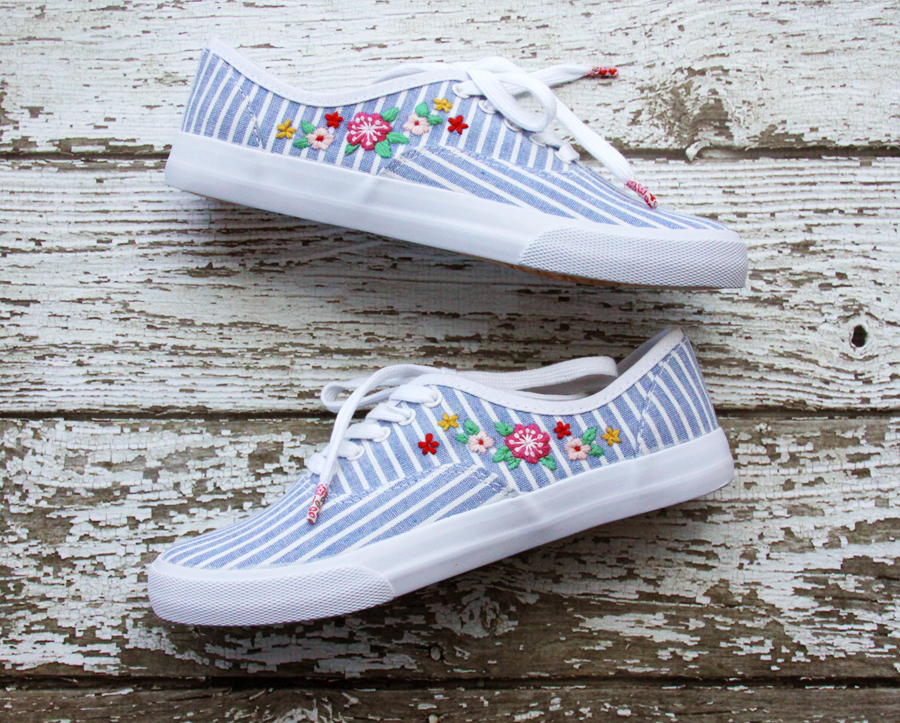 I found these little tennies at Target and I fell in love with the striped, chambray look to them. But I knew they'd look even cuter with a little spray of flowers along the side! I pulled out what seems to be my go-to palette of colors – they look so pretty against the blues don't you think?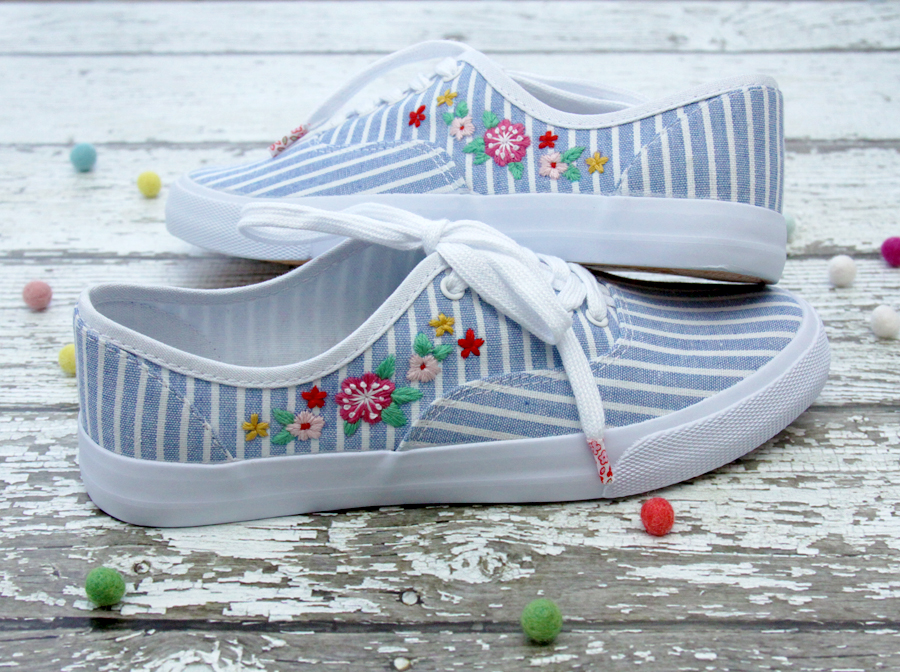 They are so simple to do – just basic satin stitches and a few French knots! So let's dive in – here's what you'll need:
Materials:
1 Pair of Tennis Shoes
DMC Floss: 602, 728, 3713, 912, White, 666
Embroidery Needle
Transfer Pen – I like this one.
Small scrap fabrics for ends of laces
Glue
Remove the laces from the shoes to start – it will keep them out of your way.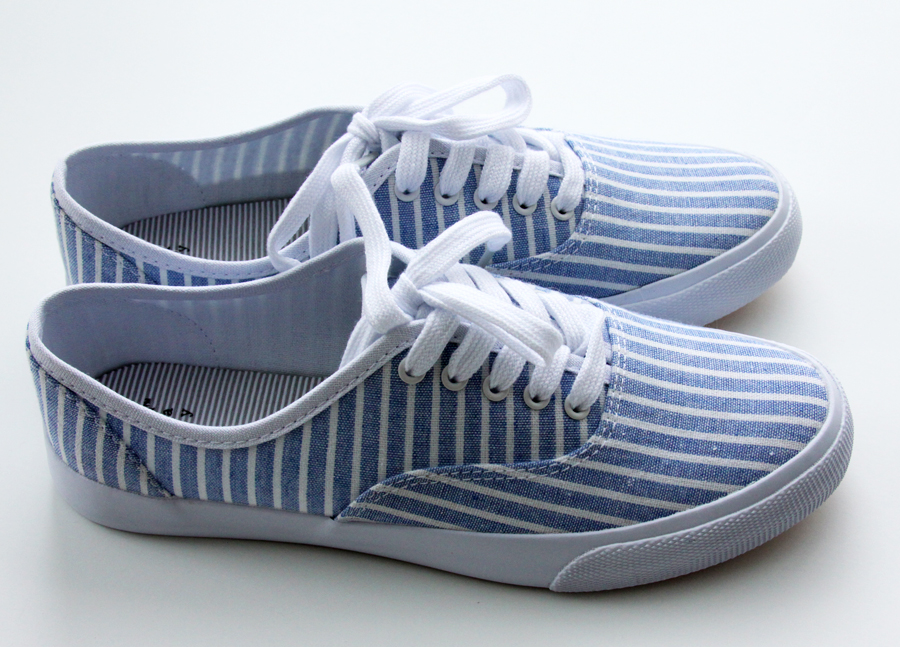 Print out the pattern and trim around the flowers so you can lay them on the shoes along the outsides. To transfer the pattern I used the iron on transfer pen. Trace the design on the wrong side of the paper. Slip the edge of the shoe over the end of your ironing board and iron the design into place. Make sure the designs are placed symmetrically on each shoe.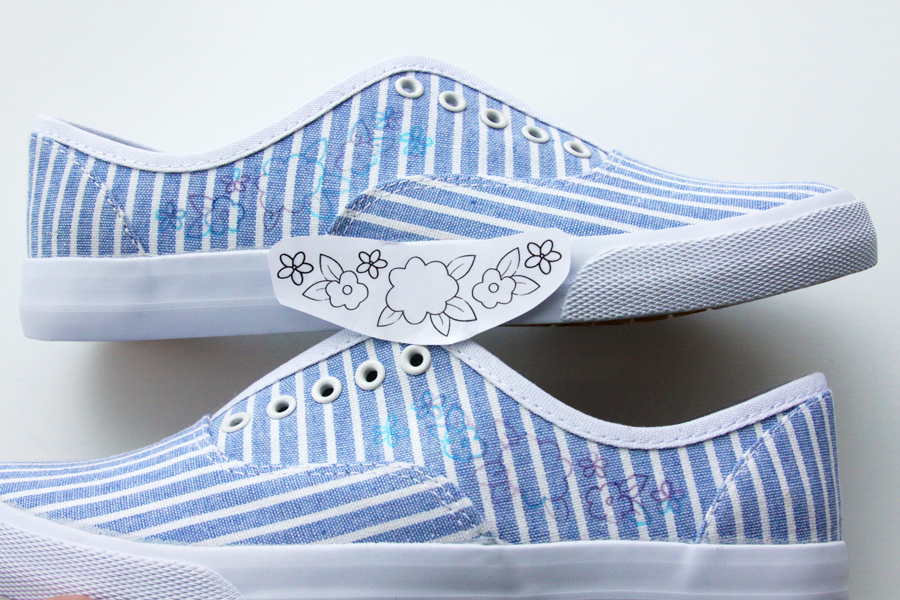 Stitch all the leaves and flowers with satin stitches. Add a bit of decorative stitching to the center pink rose with spokes of straight stitches and French Knots at the end of each straight stitch.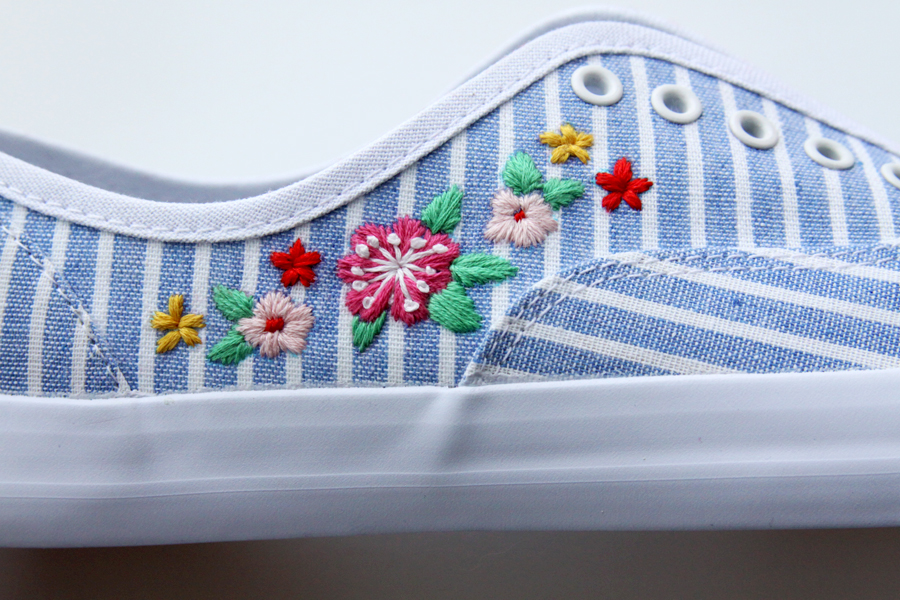 Lace up your shoes and if you'd like, add a bit of color to the end of your laces by gluing small pieces of fabric around the plastic ends. I recommend using something with a really tiny print.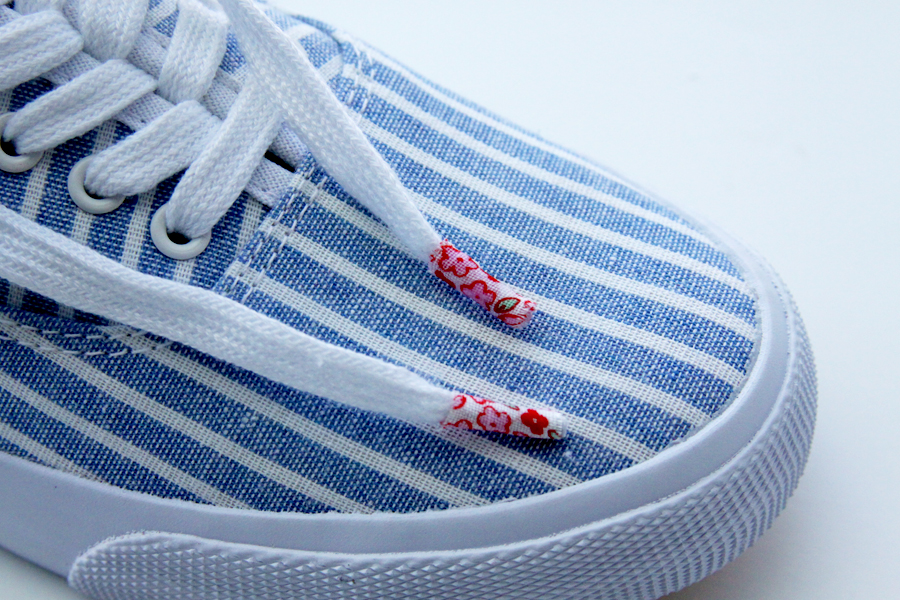 Now you can show off your cute new shoes!!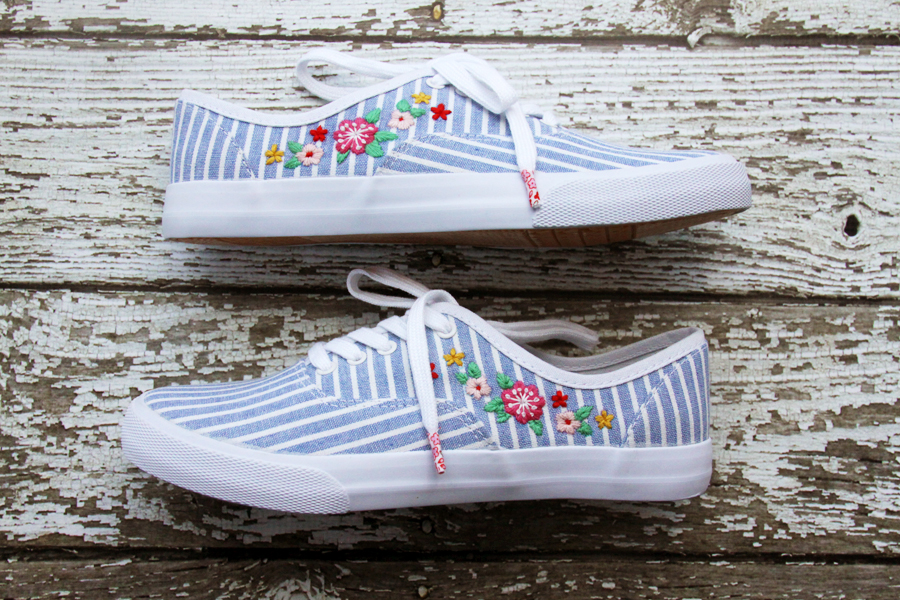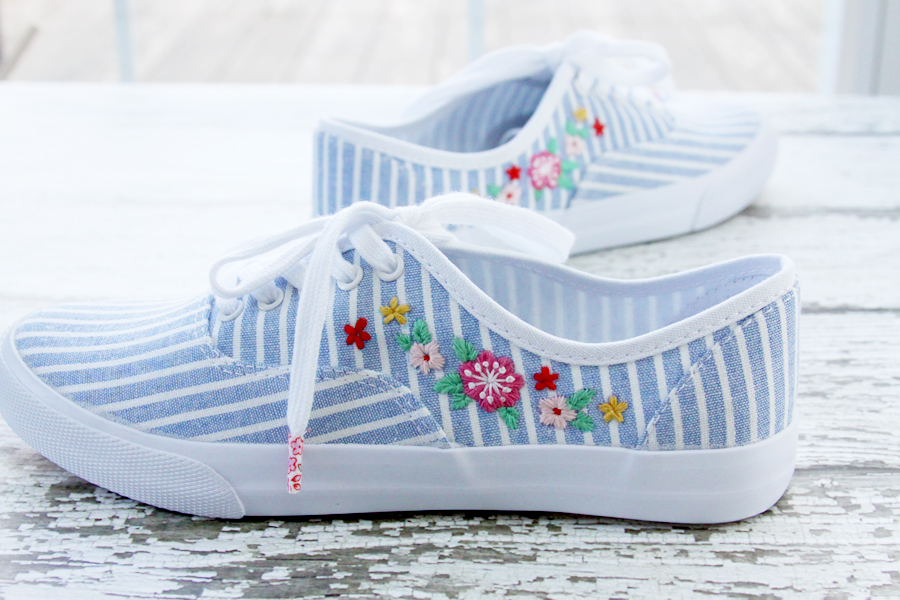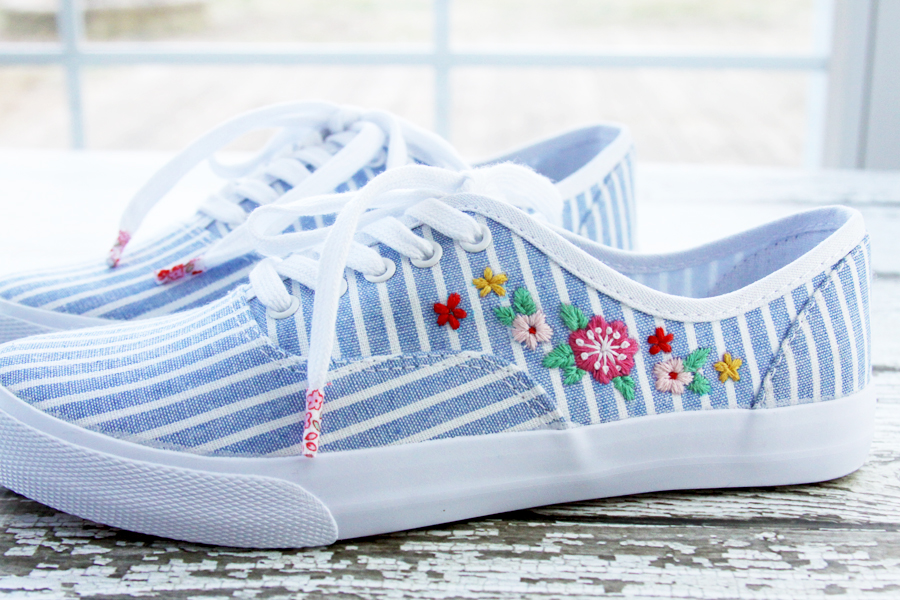 I love how colorful they turned out! I'd love to know what you think too!
You might also like
Cute Embroidered Black Cat Shoes