Make up beautiful embroidery flowers with this woven or wagon wheel stitch tutorial! Keep scrolling for all the info!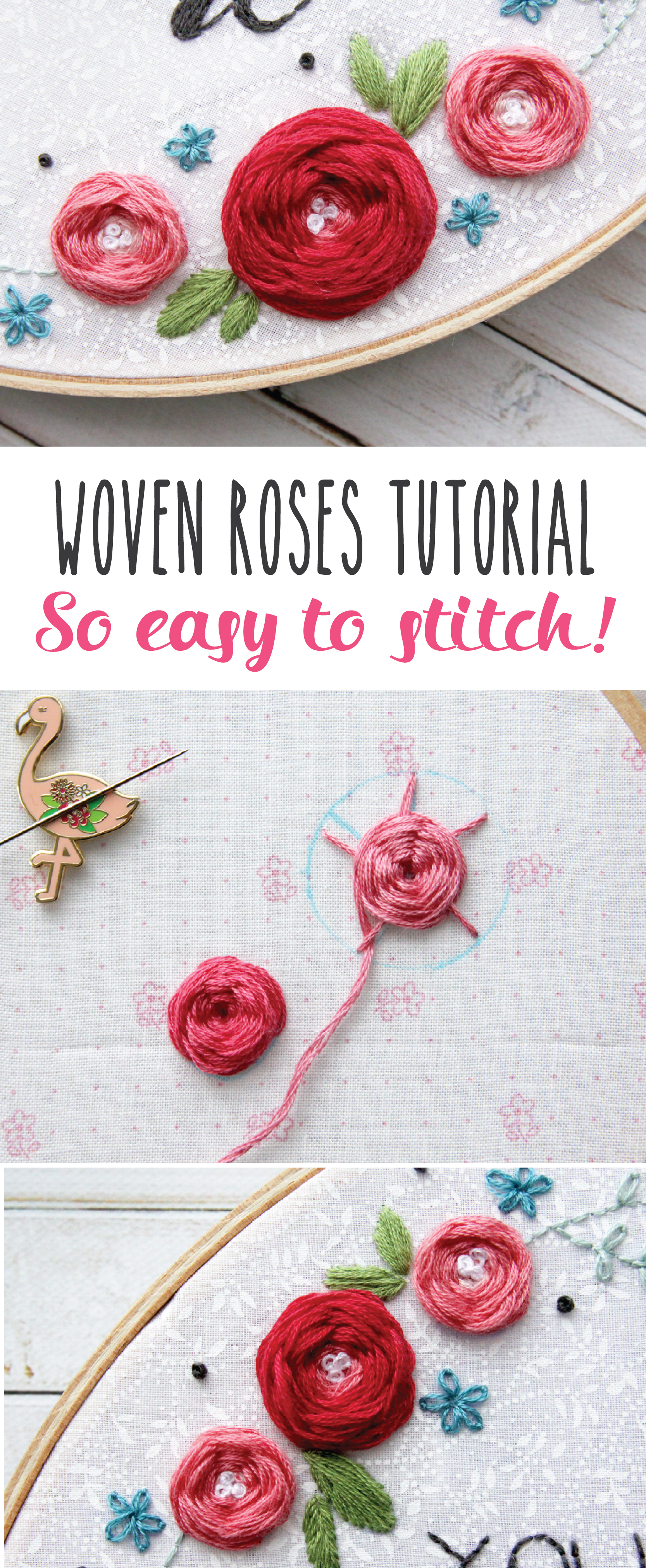 Over the next few months I'm going to be bringing you some embroidery stitch tutorials! I'm starting off with something that might seem advanced but these woven or wagon wheel roses are soooo easy to stitch. They use quilt a bit of embroidery floss but it's definitely worth it for these big 3d woven flowers.
I'm going to be doing regular and video tutorials for these stitches. So you can follow along with whatever method works best for you!
Here's the wagon wheel stitch video tutorial:
If traditional tutorials are more your style. . . .
If you're going a large rose you will probably need most of two skeins of floss to complete it. For large roses (over 1″) use 6 strands of floss and for smaller roses you can use 3 strands of floss.
Start with a marking pen and draw out a circle just smaller than the finished size you'd like your rose to be. Draw five spokes from the center of the circle out to the edge. (As a tip, if you are adding leaves or other stitching to your design, I recommend doing that first, then layering the woven roses on top of that.)
Stitch straight stitches on the spoke lines.
Bring your needle up in the center and begin weaving the floss over and under the spokes. Alternate – going over, under, over, under each spoke.
Keep the thread slightly loose as you wrap it around the spokes.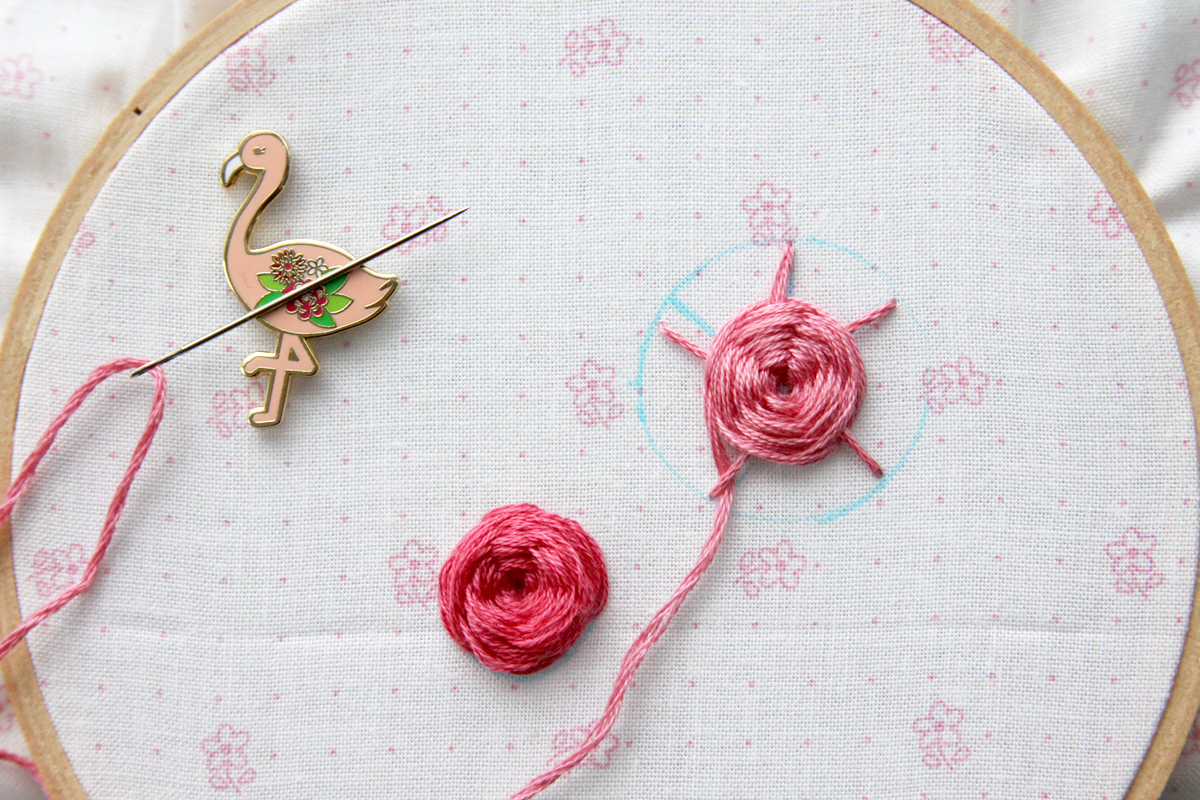 Continue weaving the floss over and under until the spokes and outer circle are covered.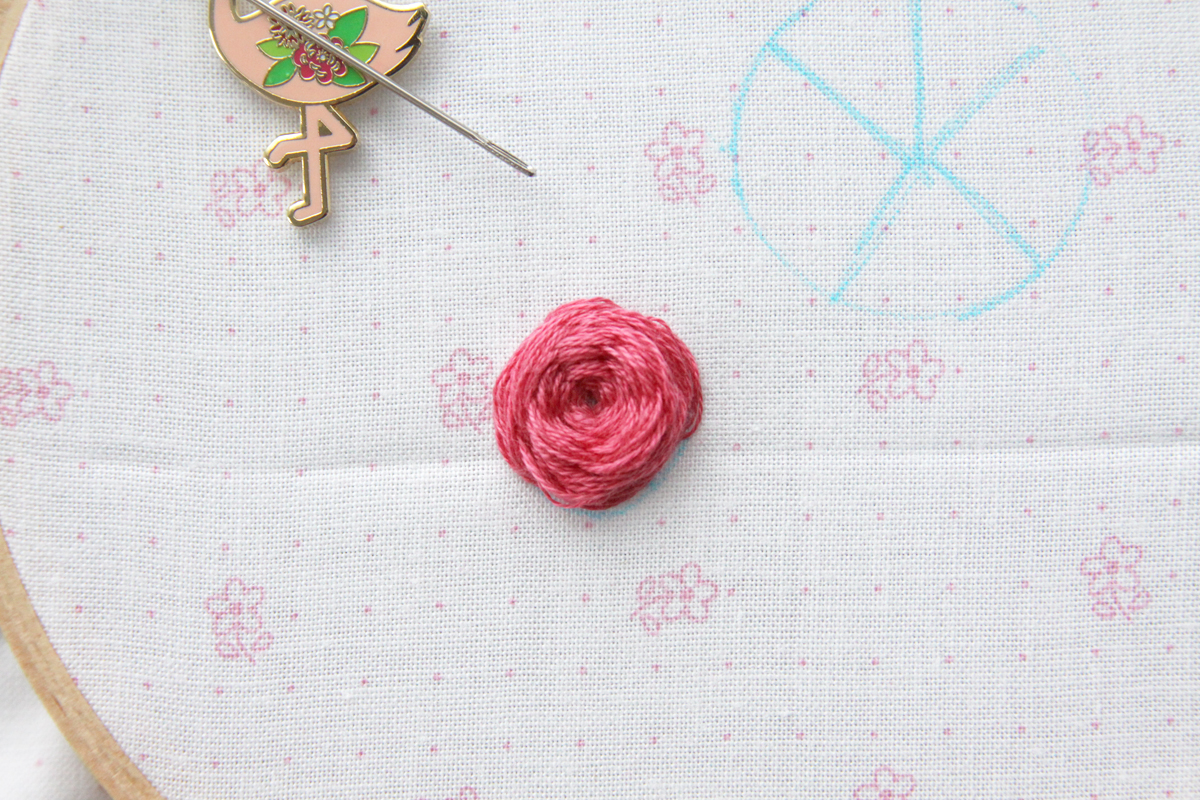 If you want to have a two-toned rose, begin with one color in the center and after several rounds knot your floss and start another color in the same space. If you like, you can add french knot detailing in the center.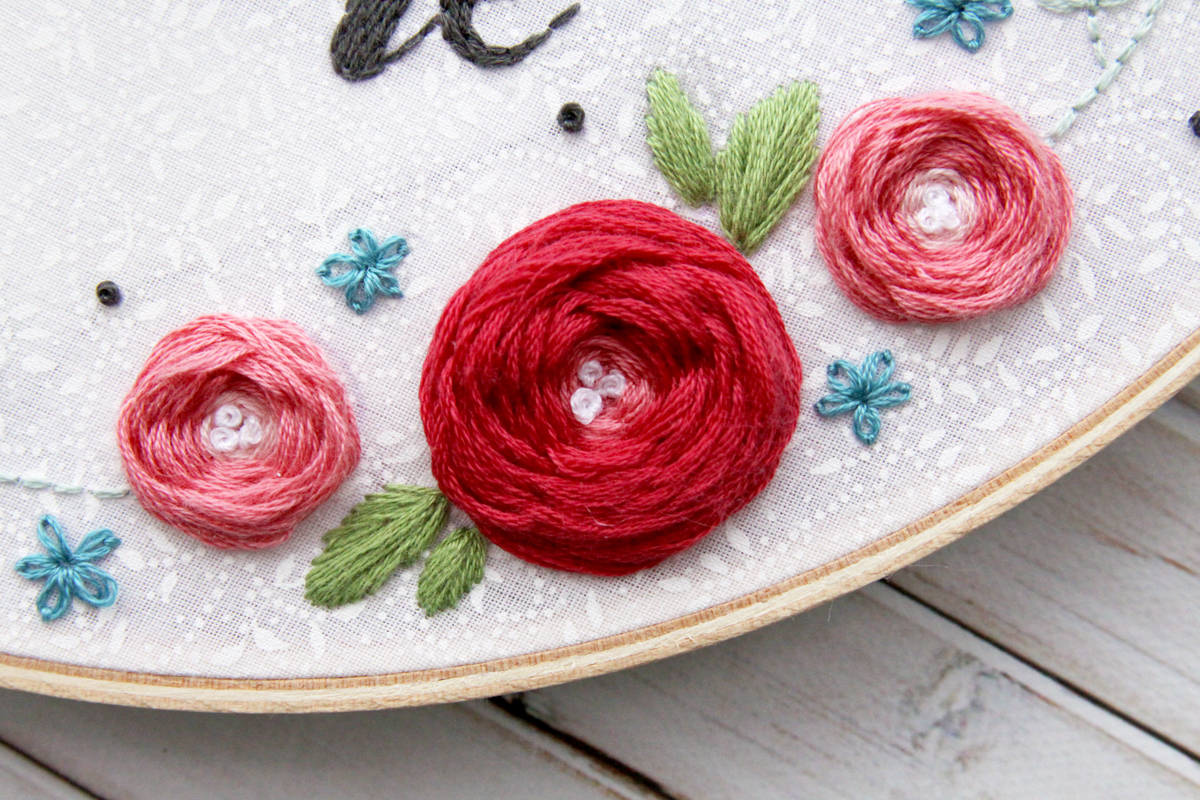 The wagon wheel stitch is so simple and fun – I think you'll get addicted once you get started!
I'll be doing more tutorials over the next few months. I'll be posting them here and on my Youtube page. I'd love for you to follow me there for stitching and other tutorials!
What stitch tutorial would you like to see next?
You might also like:
How to Finish the Back of an Embroidery Hoop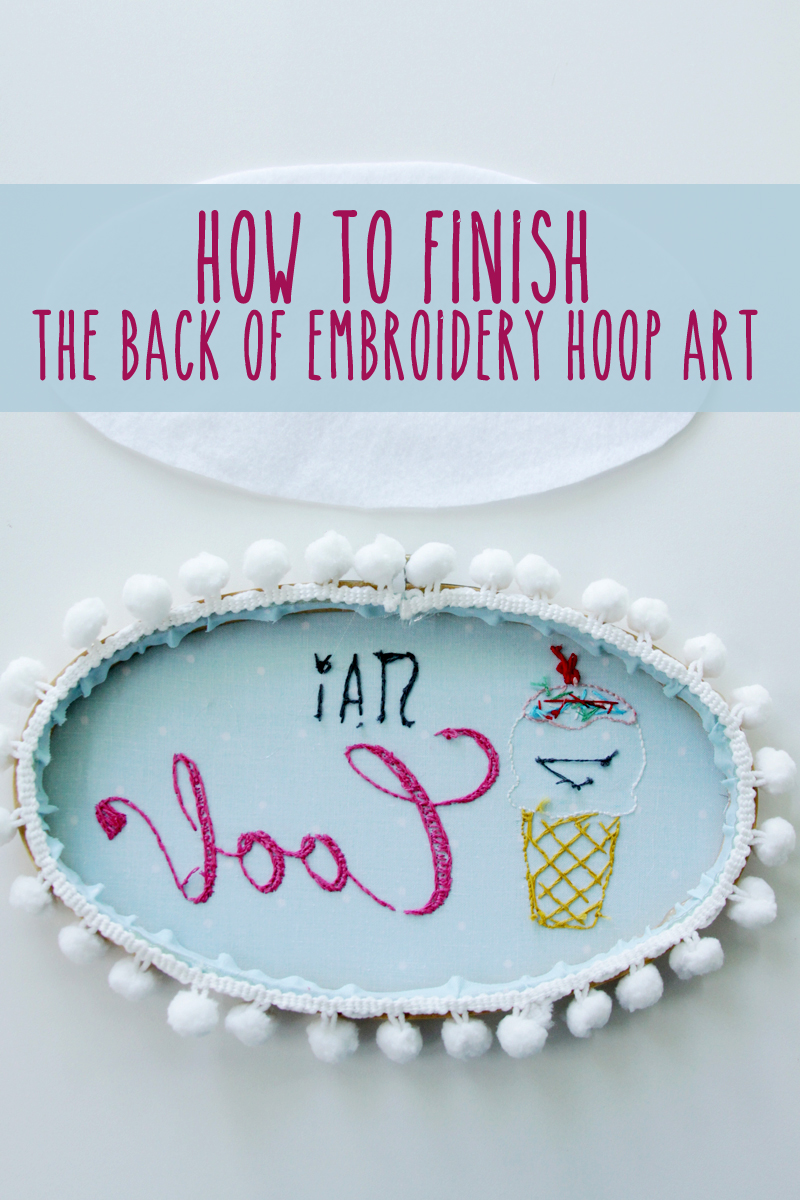 Floral Home Sweet Home Hoop In A Hoop Embroidery And Blog Hop