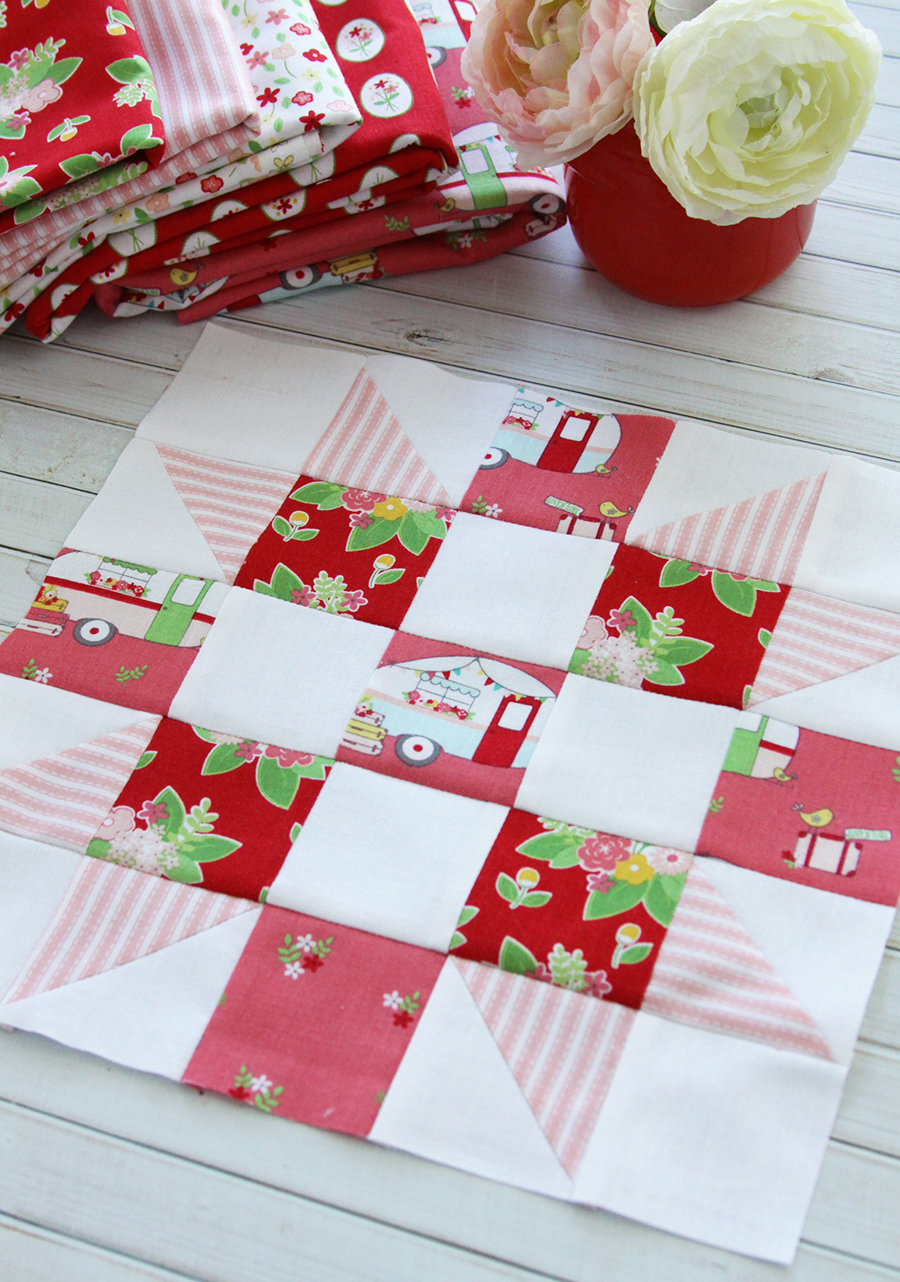 I'm so excited about this fun new Quilt Along! Riley Blake Designs has created a super fabulous Meet the Makers quilt and a lot of the Riley Blake designers are sewing along!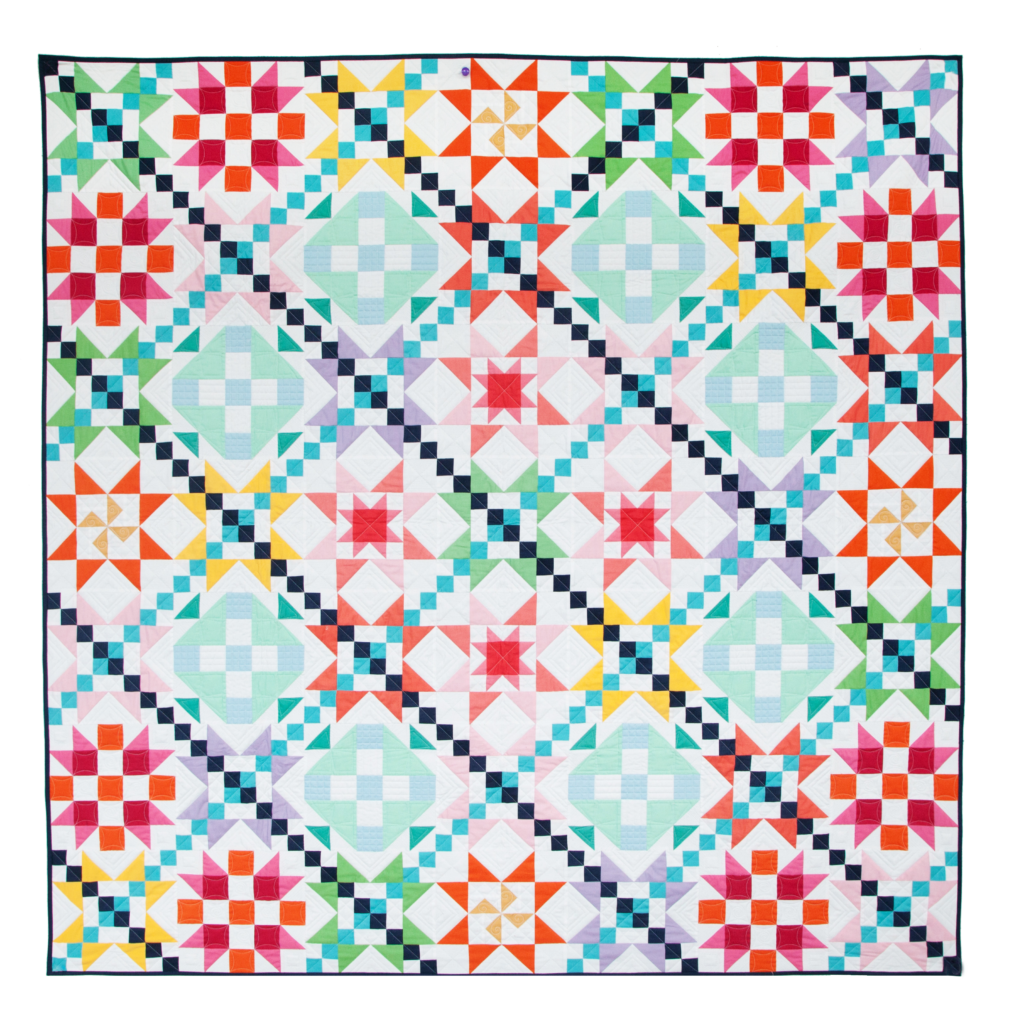 I love it! Riley Blake made the original up in solids and we're all making them up in our fabric lines so you can see how the blocks look in lots of different prints.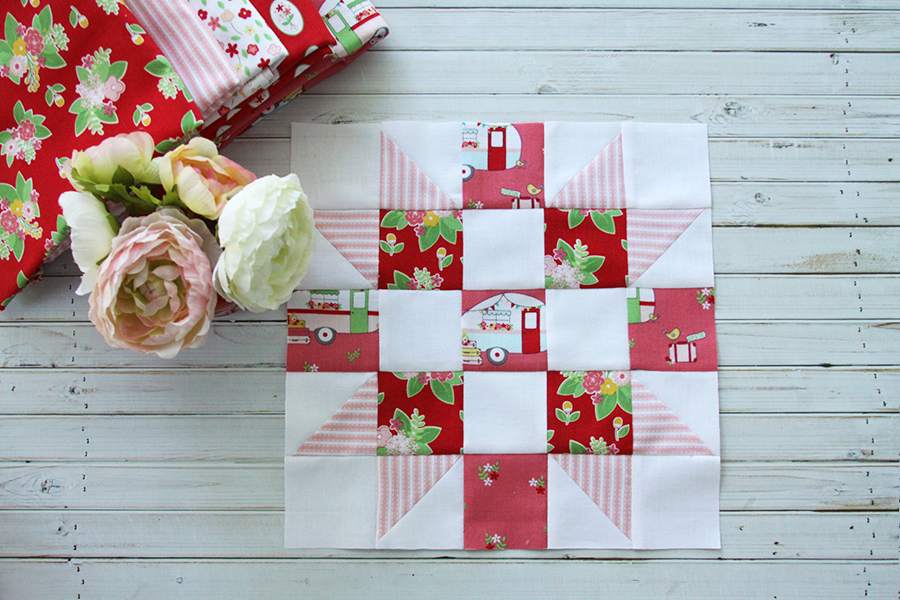 I used Vintage Adventure for mine! It's a fun and easy block to put together.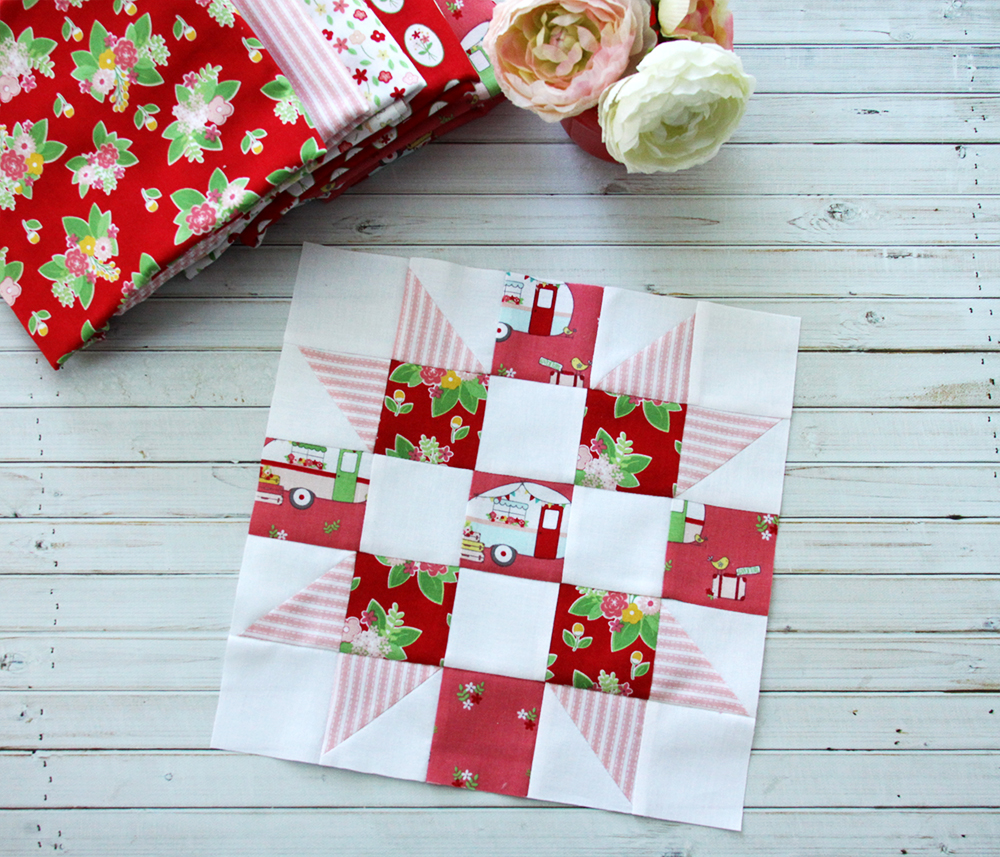 There are kits in the solids from Riley Blake and they're doing video tutorials for every block so you can follow along too!
You can see all the different quilt blocks on instagram @rileyblakedesigns and you can follow along with #meetthemakers #meetthemakersquilt hashtags.
Make sure you come back next week to see my Block #2 too!