It's always time for heart projects, right?! Today I'm sharing my new Pretty Patchwork Heart Pillow. This is such a fast and fun pillow that will brighten up your room any time of year.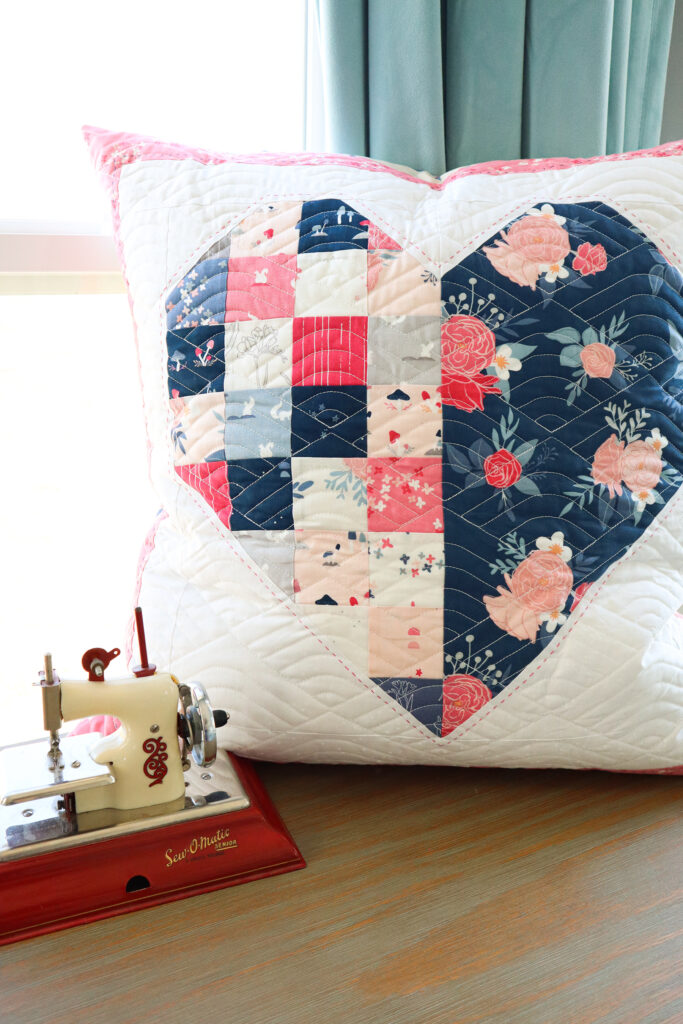 I just adore making fun pillows – I love dressing up my sofa with cute and seasonal designs. They are so versatile too – they can be pillows of course, but you can also make them into mini quilts, or you can add blocks to make bigger quilts. They make great gifts too!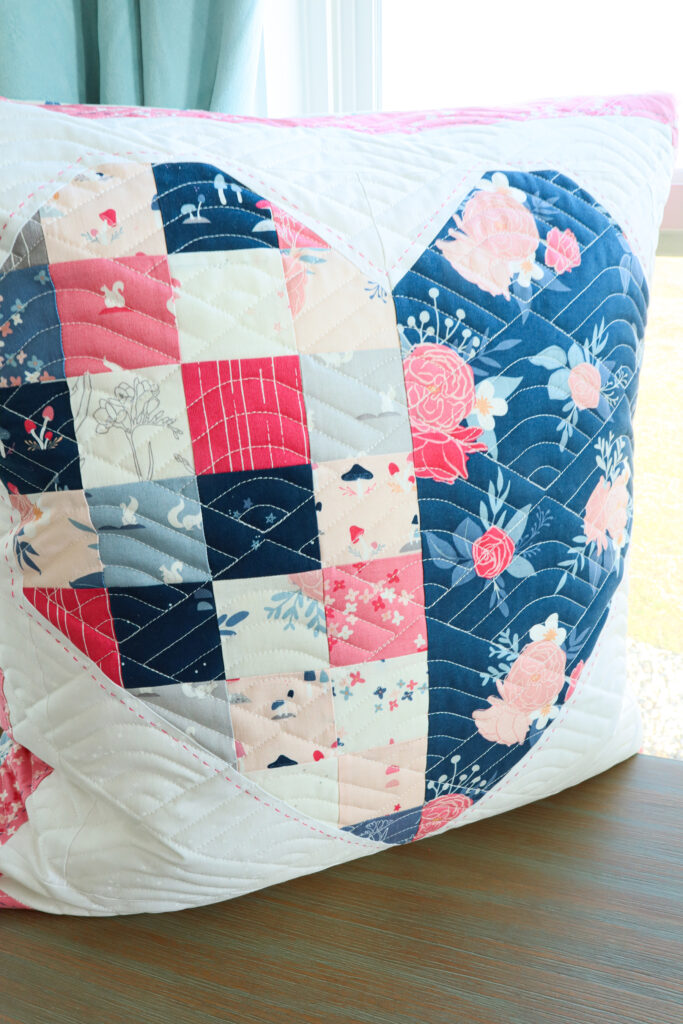 This Pretty Patchwork Heart Pillow is really fun to put together. The heart block is half-patchwork and half solid, so it makes a great stash busting project – especially for the patchwork side. I made up two of these and reversed the heart block sides, so they'd be a mirror image of each other. They look so cute on my sofa!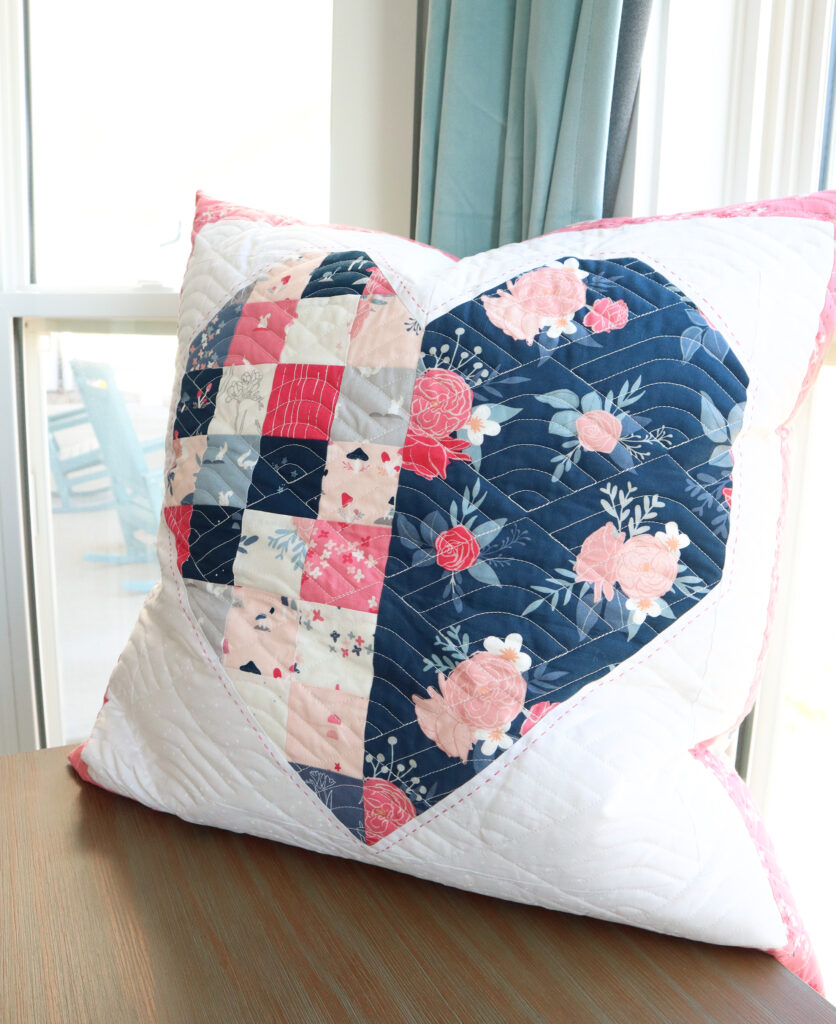 When I went looking for fabrics for this pillow, I just fell in love with the South Hill collection by Fran Gulick for Riley Blake Designs. The navy and pink florals are so gorgeous! I really had fun picking our fabrics from the 5″ stacker I bought for the patchwork side.
Pretty Patchwork Heart Pillow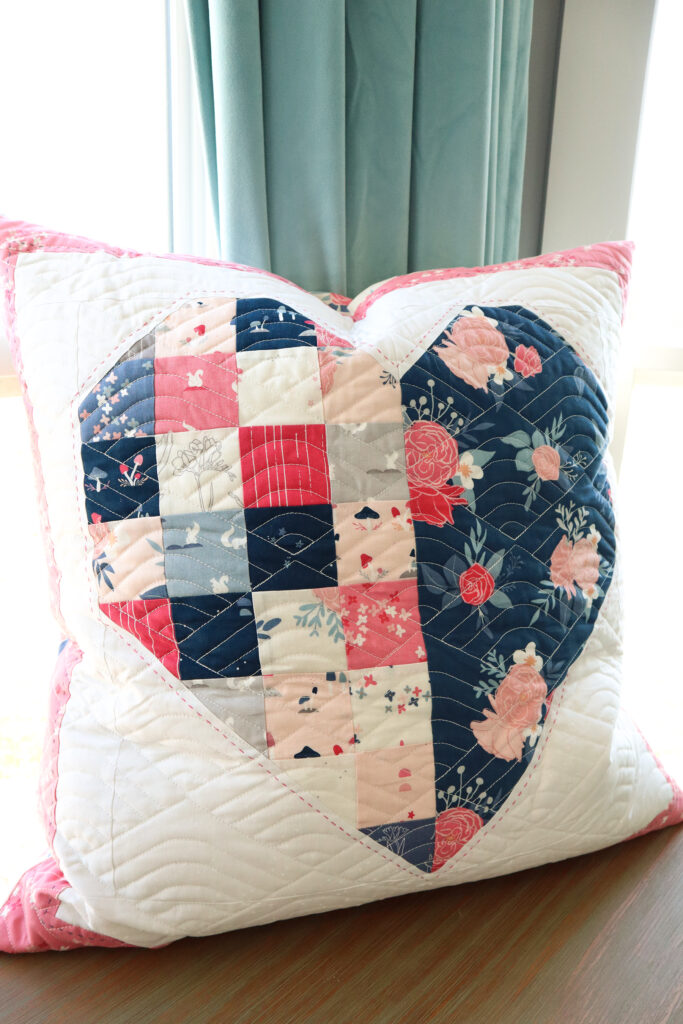 Using contrasting thread, I added stitching with my Baby Lock Sashiko machine around the heart and inside the border. It really helps the design to pop! Around the heart, I used pink thread and for the pink border, I used navy thread, so it would really show up.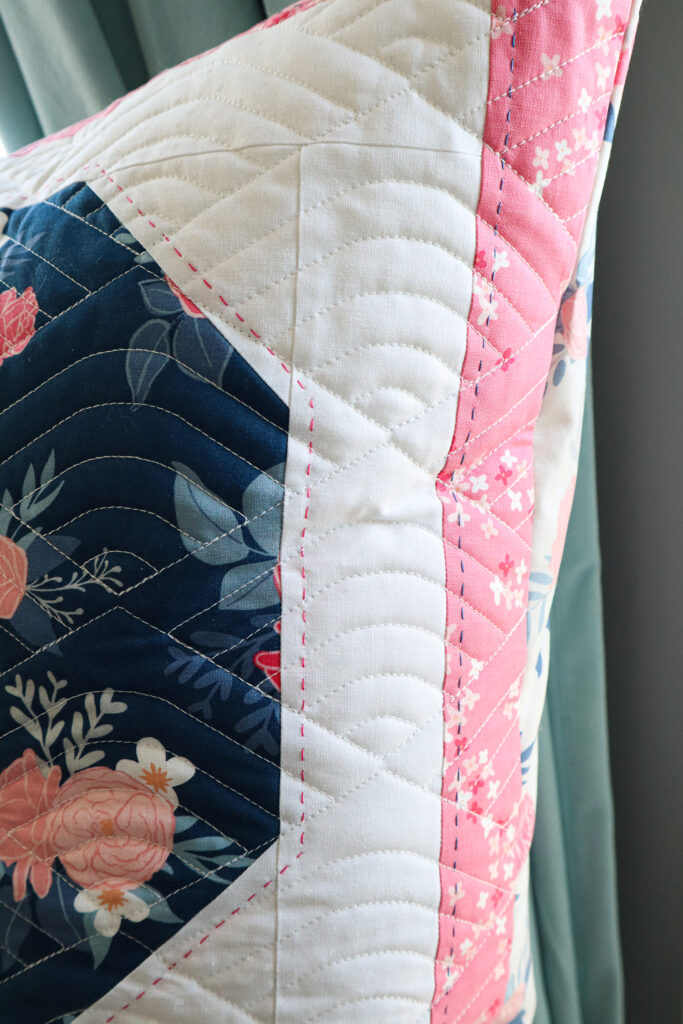 Click the link above for the free pattern! I can't wait to see your versions of this fun pillow!