It is time for the Sewcialites 2 Sew Along Block 8, and this fun block is called the Interwoven Block. It has such a great design!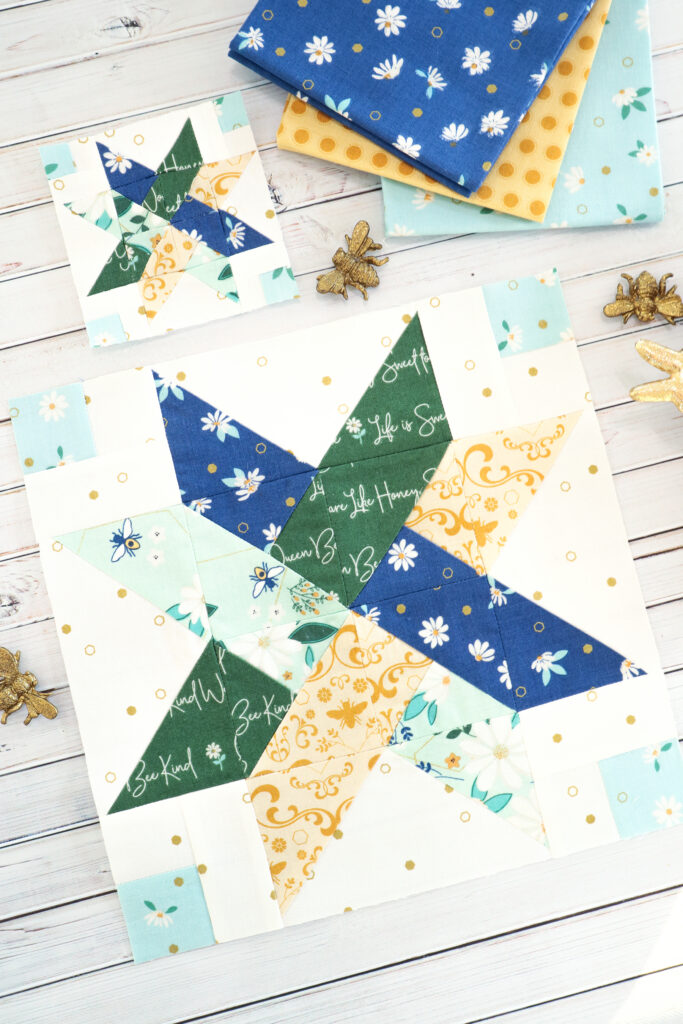 Sewcialites 2 is a free sew along hosted by Fat Quarter Shop. They are releasing a new free pattern each week, all designed by different designers. This week's block is the Interwoven block, designed by Shereece Nicole of Sew Hooked on Treasures. I love this design!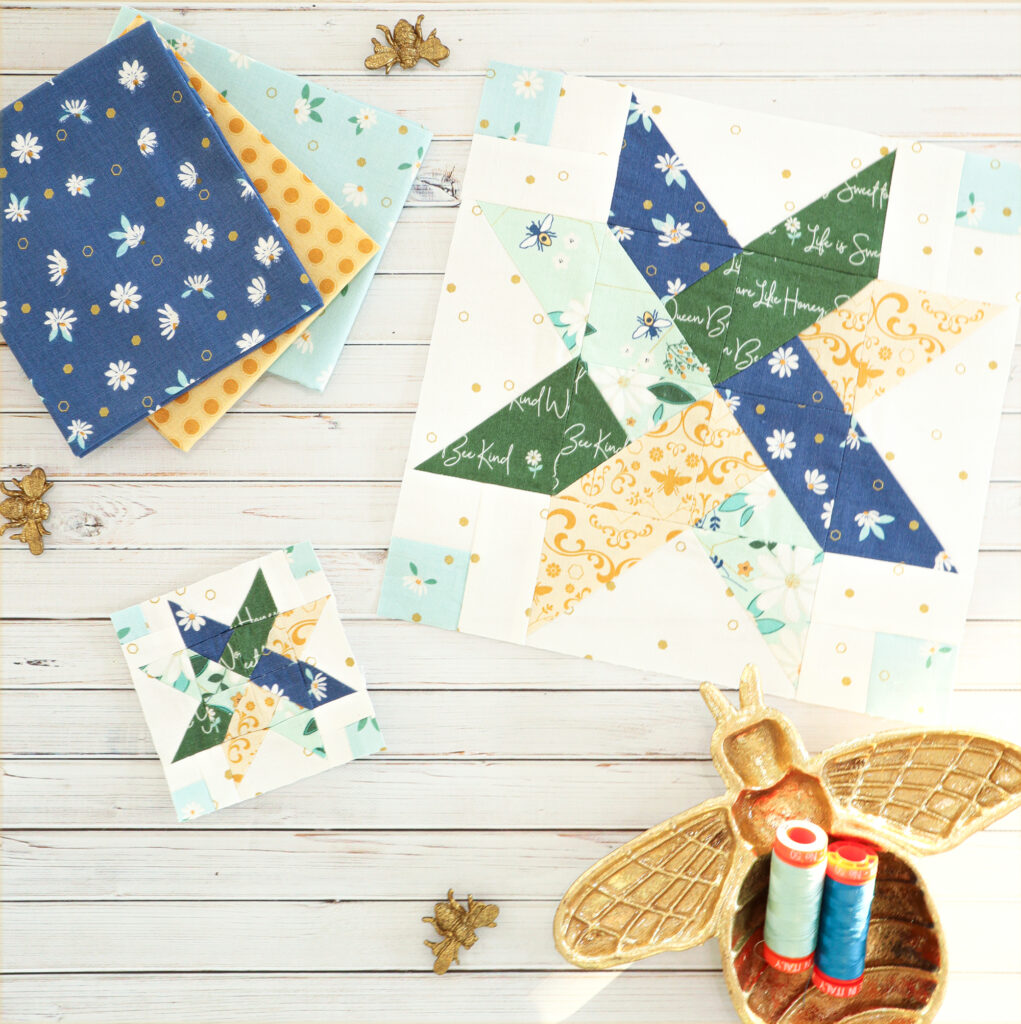 The block looks like different strips sewn together – it's so creative!
Sewcialites 2 Sew Along Block 8
I am sewing along with my Daisy Fields collection, and I am making up the 3″ and the 9″ finished blocks. I'm excited to have two different sizes of the same quilt! I am using the Scattered Hexie print in Sand Dollar as the background. The little hexies have a gold shimmer, so the quilt blocks have a fun sparkle.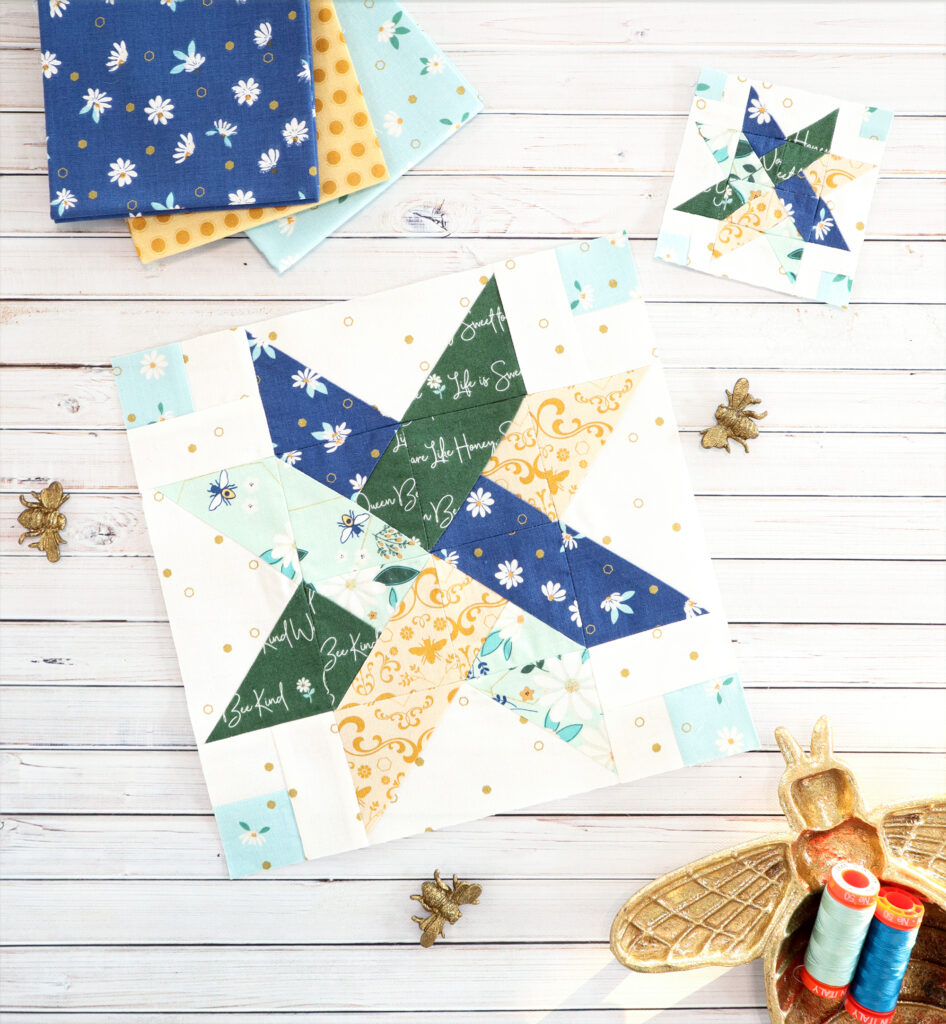 I made the 9″ and 3″ versions. For this block with all the different pieces, you do have to pay attention to where each print goes. Since you sew each section up at a time, I was able to make sure all my directional prints were going in the same direction.
I always sew up my 9″ block first, then the 3″, to make a sort of practice block. It makes putting together the 3″ block a little easier. And even though they are tricky, I'm so excited about these little blocks!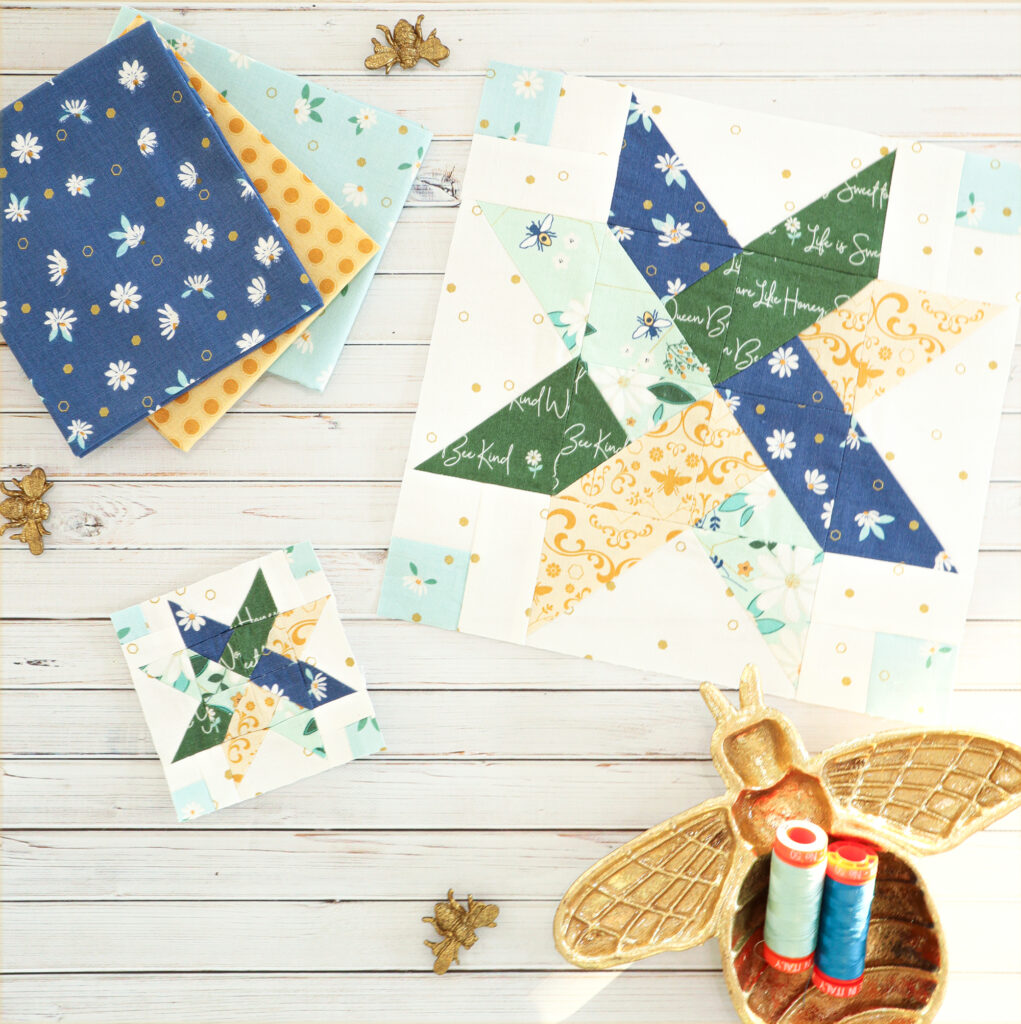 You can find all the free patterns on the Fat Quarter Shop – and here is the link to this week's pattern!
You can find my other blocks in the sew along so far here: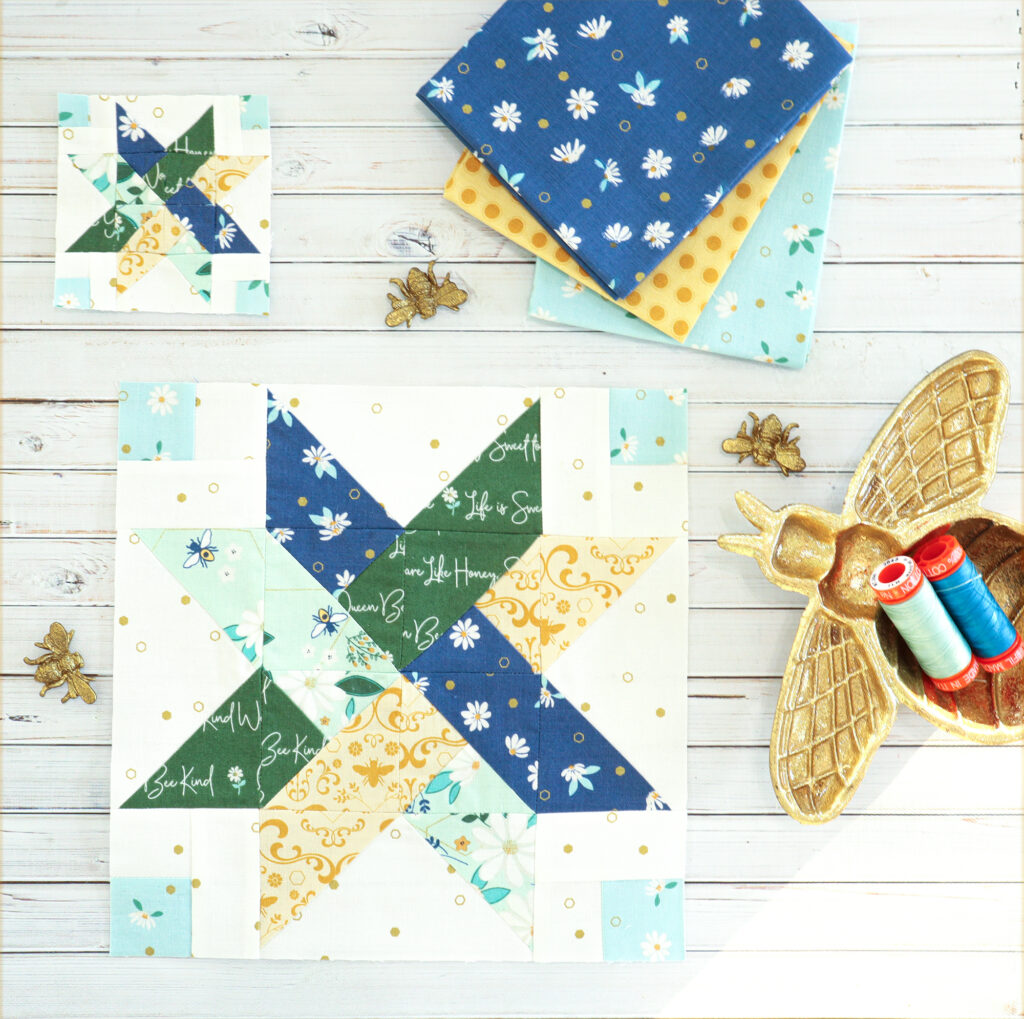 Join in the fun and share your progress in the Sewcialites FB Group. You can also get answers to questions, share your updates, and more.