I am so excited that the block I designed is kicking off the brand-new Sewcialites 2 sew-along hosted by Fat Quarter Shop. This is the Perennial Block, and it is the Sewcialites 2 Sew Along Block 1!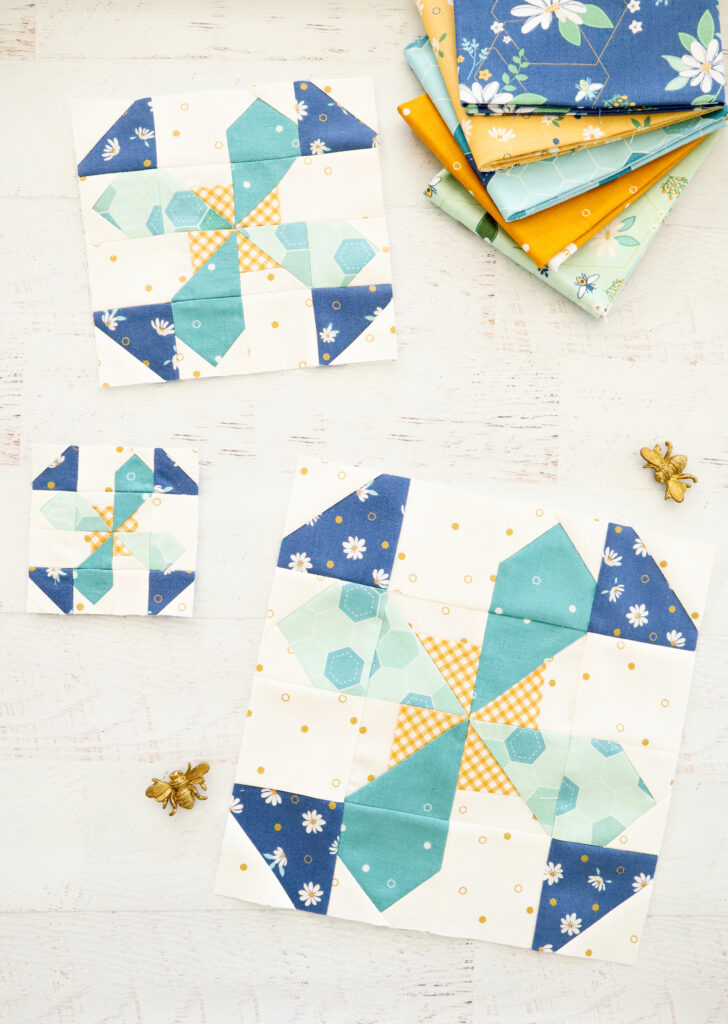 Sewcialites 2 is a new free sew along that Fat Quarter Shop is hosting over the next several months. The quilt is a gorgeous quilt with blocks designed by 24 different designers, and together they make up a fabulous quilt! You can see the quilt here.
If you are new here, my name is Beverly McCullough and I am a Riley Blake Designs fabric designer, author, and pattern designer. I'm so honored to be included as one of the designers in this fun sew along!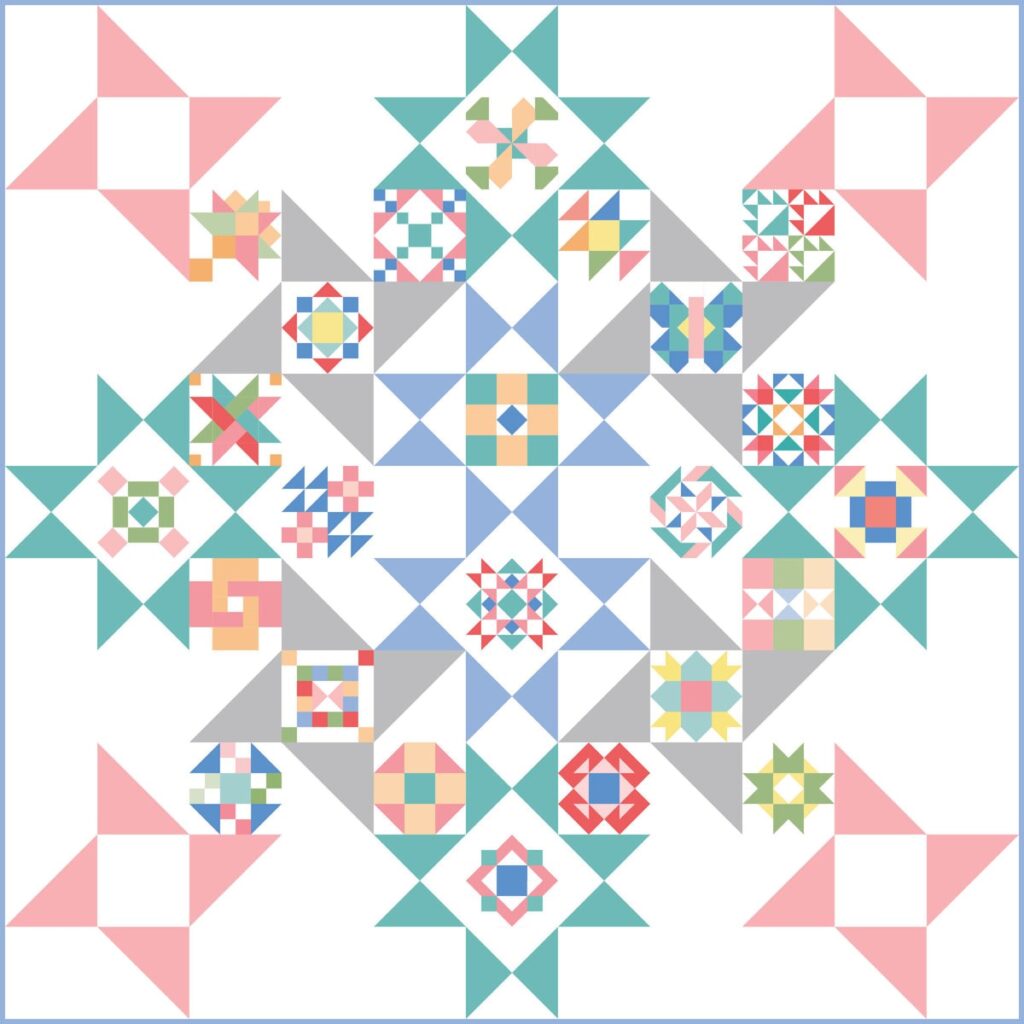 The quilt blocks will be released each week on Fridays (except the weeks of Thanksgiving and Christmas), and there will be video tutorials each week. The block patterns are available in three sizes – 3″, 6″, and 9″. So you can choose to make the size that works best for you, or you can make two or 3!
I'm going to sew along and make the 3″ and 9″ blocks. I think it'sll be so fun to have the quilts in different sizes.
Sewcialites 2 Sew Along Block 1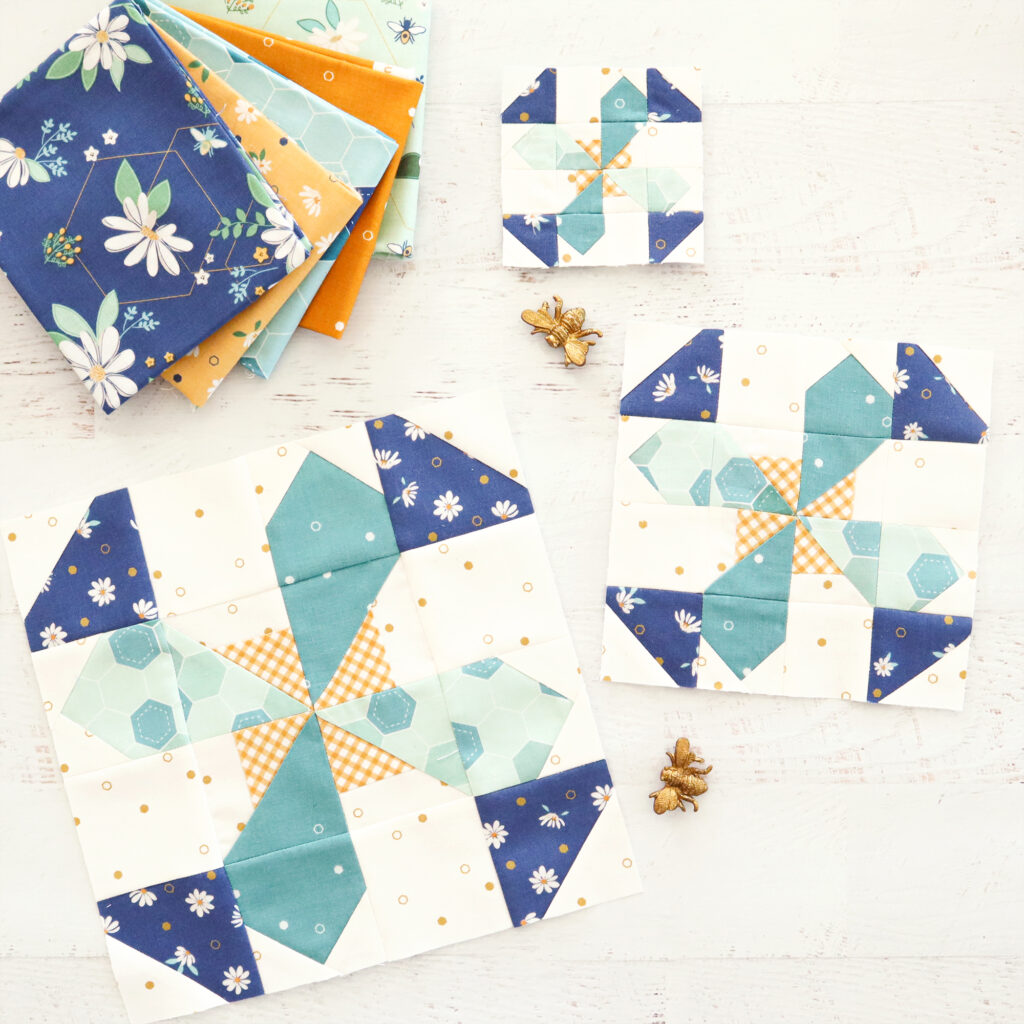 Since this is my block, I wanted to make up all three sizes. :) I'm sewing along with my newest fabric collection, Daisy Fields! I'm using all the prints as the block prints, and then as my background I'm using the Daisy Fields Scattered Hexie print in Sand Dollar. It's a low volume in the collection that I think will be fun with all the blocks!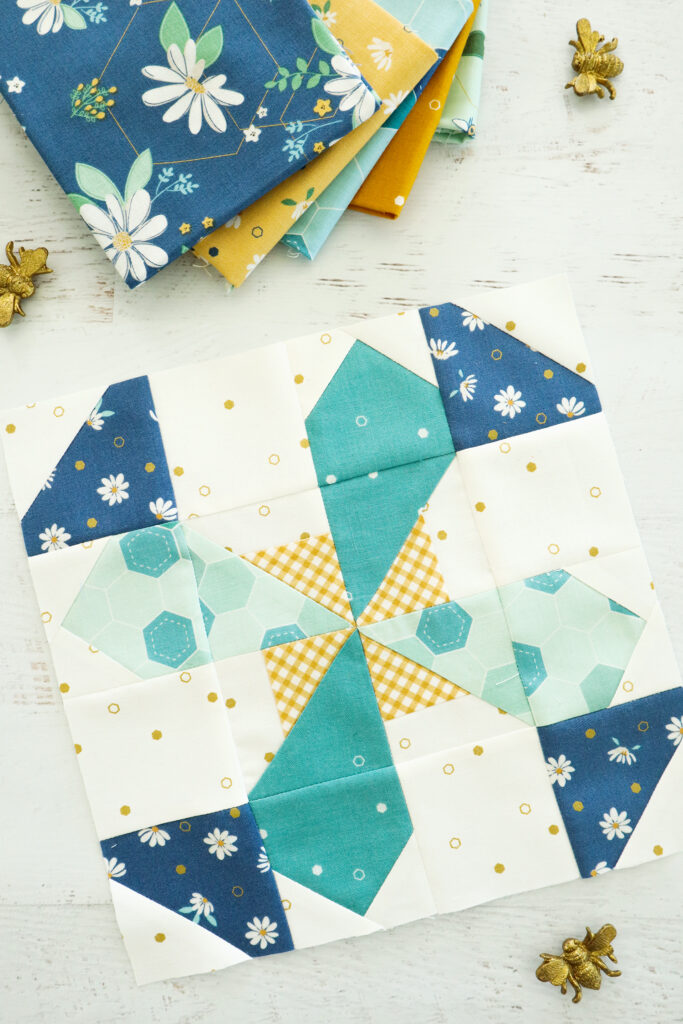 You can find the free pattern to this week's block at Fat Quarter Shop!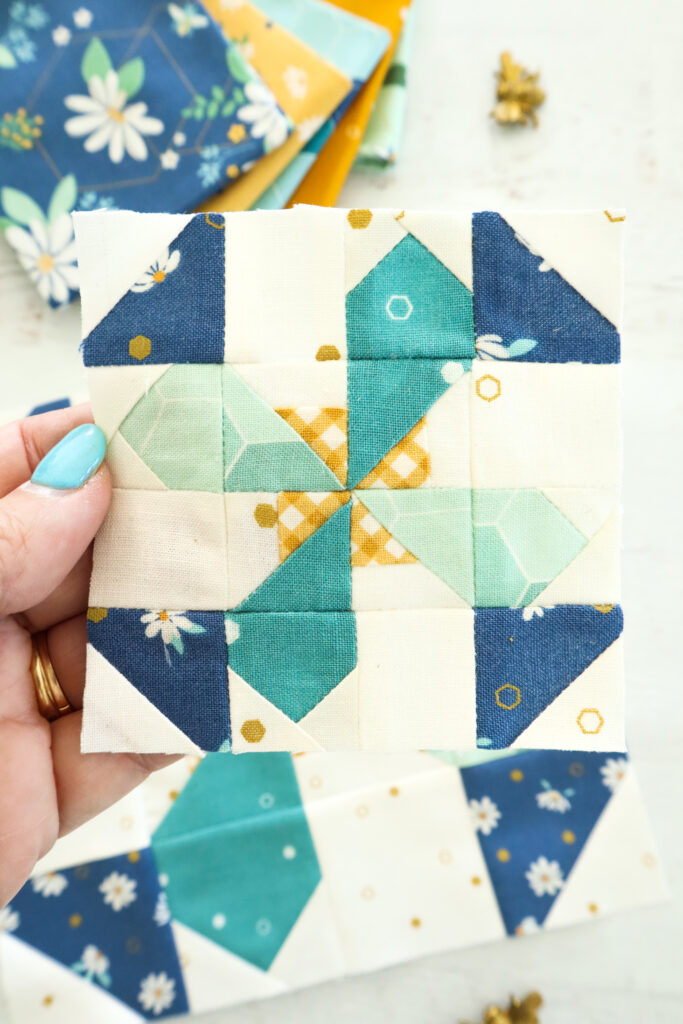 That tiny 3″ block is soo fun! I'm so looking forward to the challenge of that little quilt.
I'll be sharing my blocks each week on my blog here, so I'd love for you to follow along and see how the quilt turns out in Daisy Fields. You can find more Daisy Fields projects here!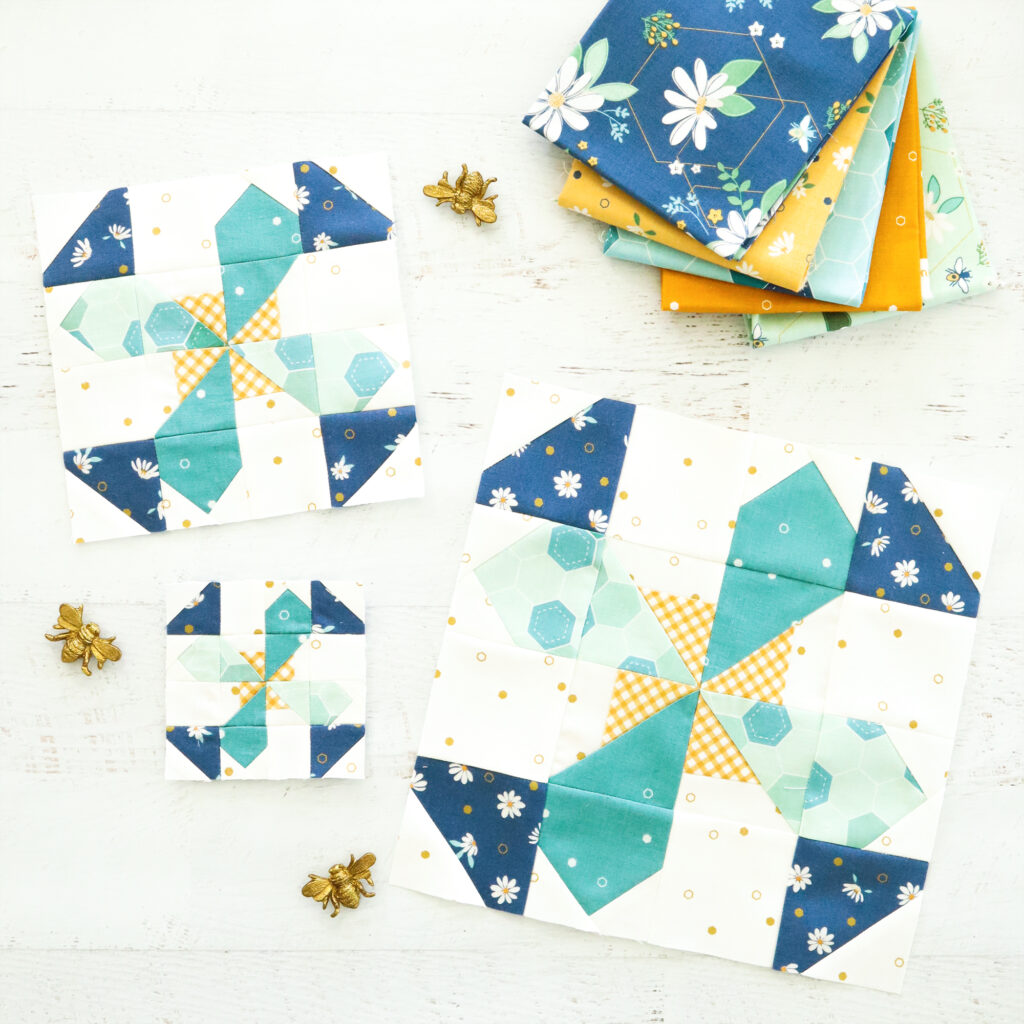 Are you sewing along with the Sewcialites quilt? You can join the Sewcialites FB Group and get answers to questions, share your updates and more.