We have a darling new block for the Sewcialites 2 Sew Along Block 2! This is the Tussy Mussy block designed by Susan Ache!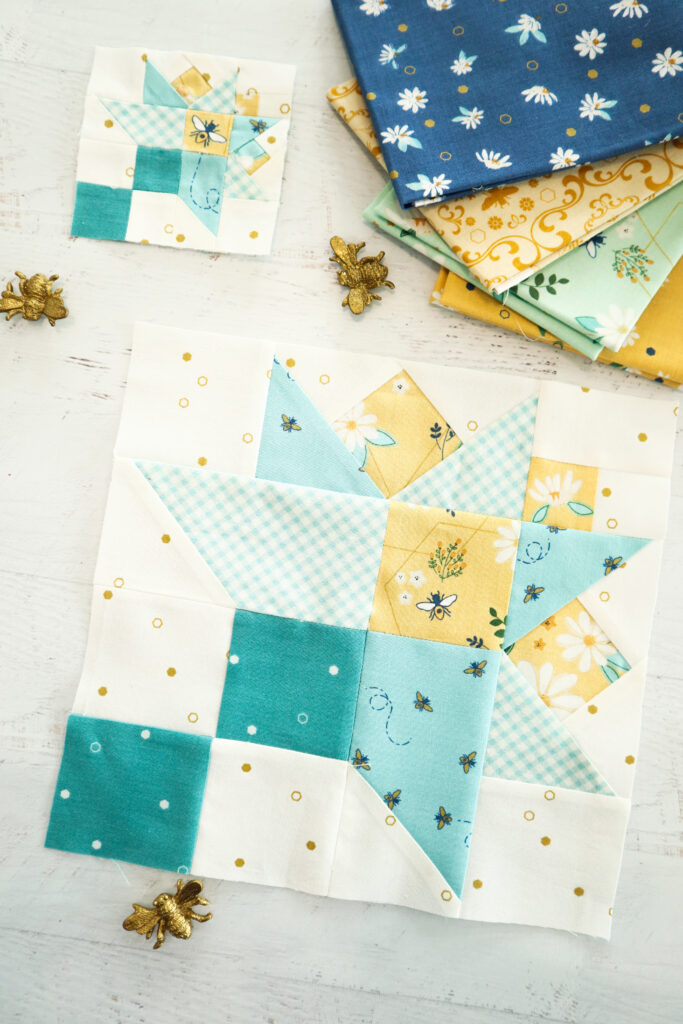 Fat Quarter Shop is hosting a fun sampler quilt sew along called Sewcialites 2. It is made up of 24 blocks designed by 24 different fabulous designers. This is block 2 and it is called the Tussy Mussy block, designed by Susan Ache.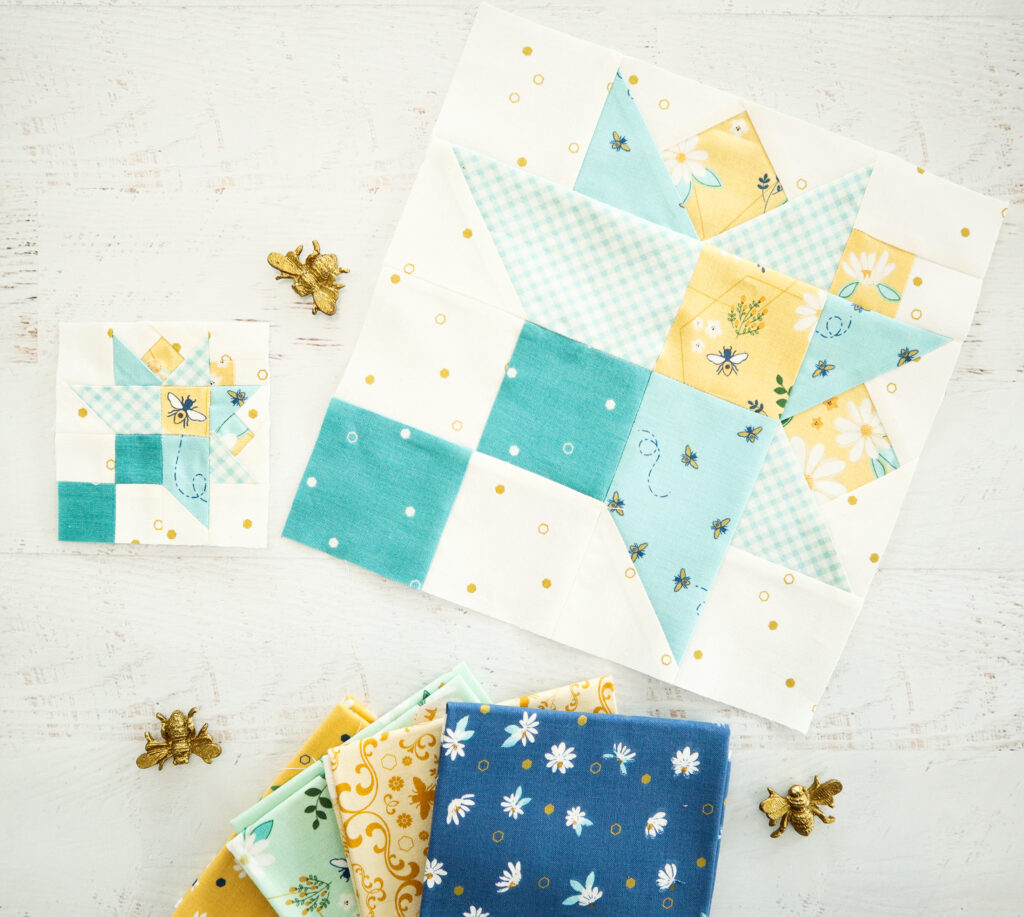 I'm sewing along, and I am making up the 9″ and 3″ (finished) sizes. It is so fun to sew the same block in two different sizes. I'm sewing with my Daisy Fields collection. I am using the Scattered Hexie print in Sand Dollar as the background. I love how those little gold hexagons look in the blocks!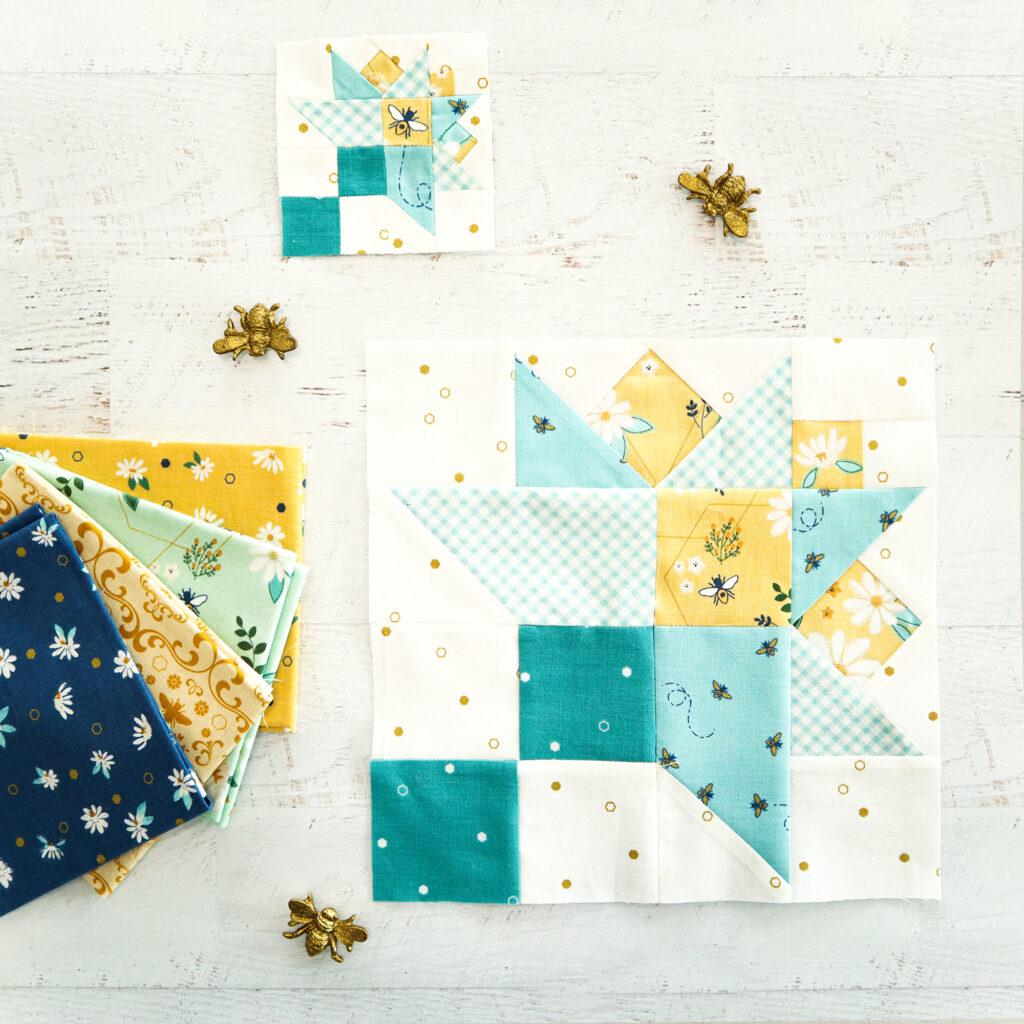 I sewed up the 9 inch version first – I like doing that so I can practice the block with the larger pieces before tackling the 3 inch version. I love how you can see see the florals and bees in this size.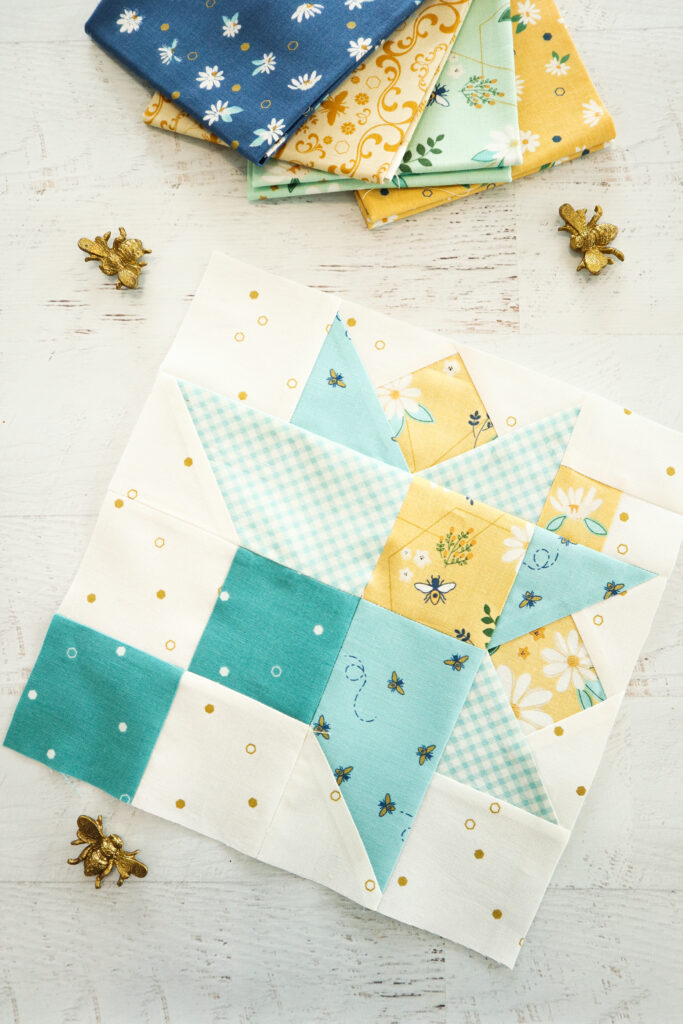 The 3-inch size is just so cute! I found that making sure my cutting was accurate helped, and I sprayed a light starch, Flatter, as I made the block. It gave the piece stability and helped me line everything up. I also pressed all the seams open on this little one.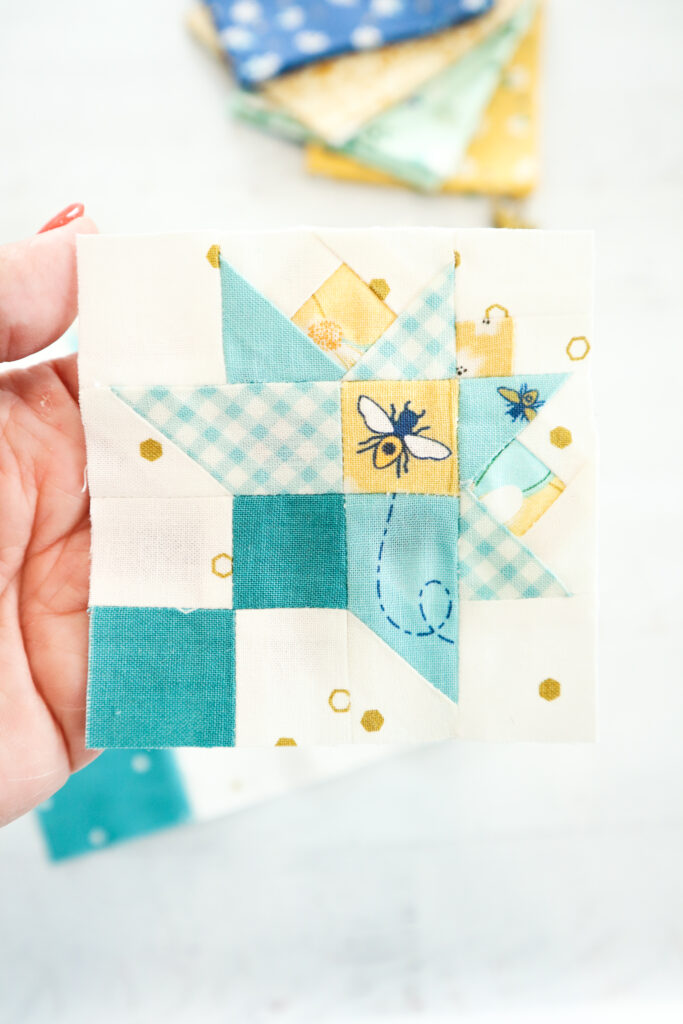 I even had a happy little accident with that bee trail! I fussy cut the bee but not that aqua piece, and I am so tickled with how it turned out.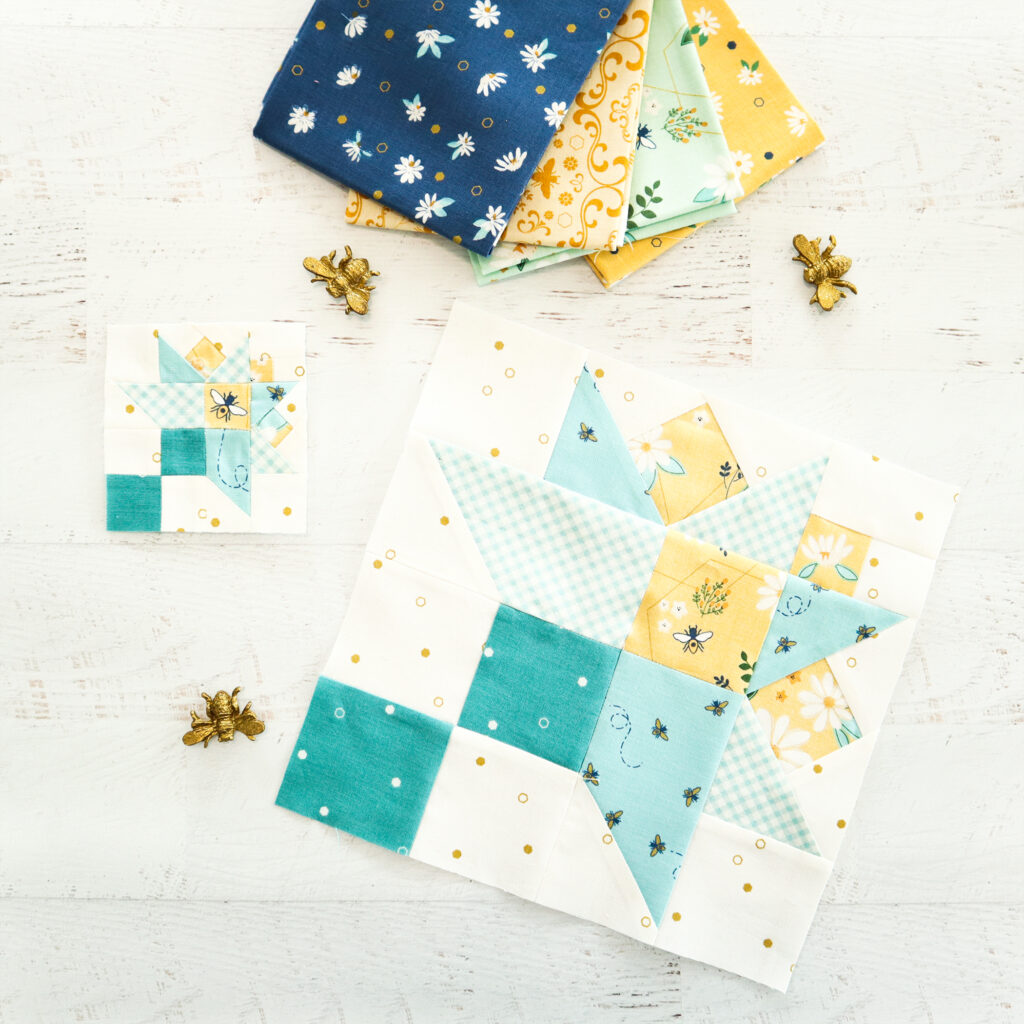 You can find the free pattern for the block on the Fat Quarter Shop Blog. Click here for the pattern!
You can find Block 1 (the block I designed!) here!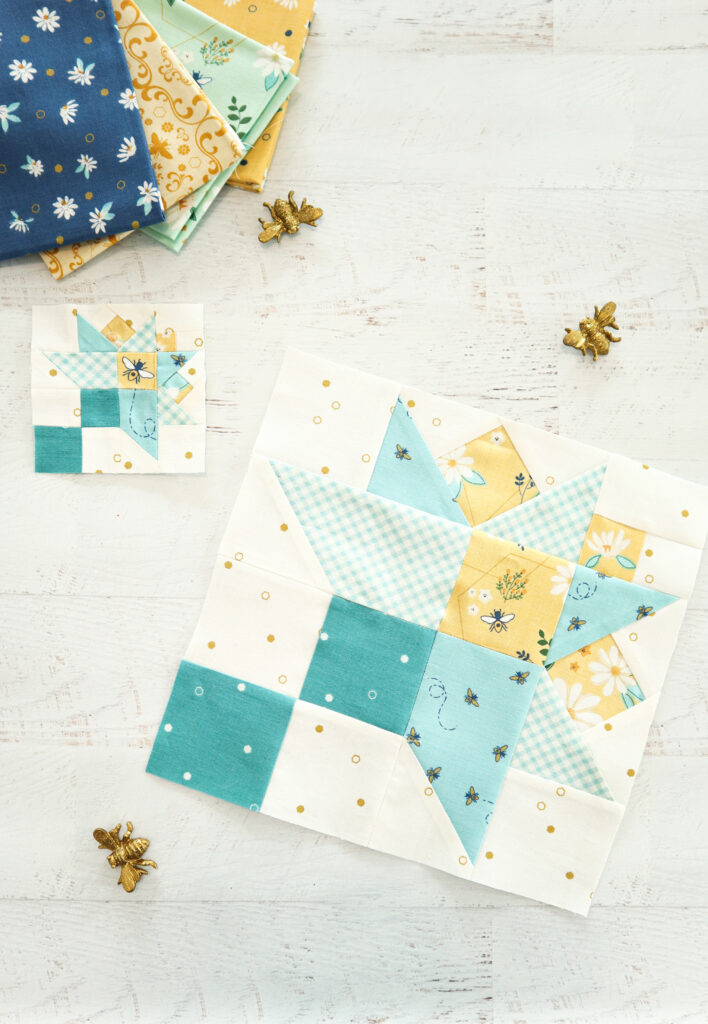 Join in the fun and share your progress in the Sewcialites FB Group. You can also get answers to questions, share your updates and more.