I'm so excited! We have a fun sew along coming up soon – the RBD Block Challenge 2023 is Coming Soon!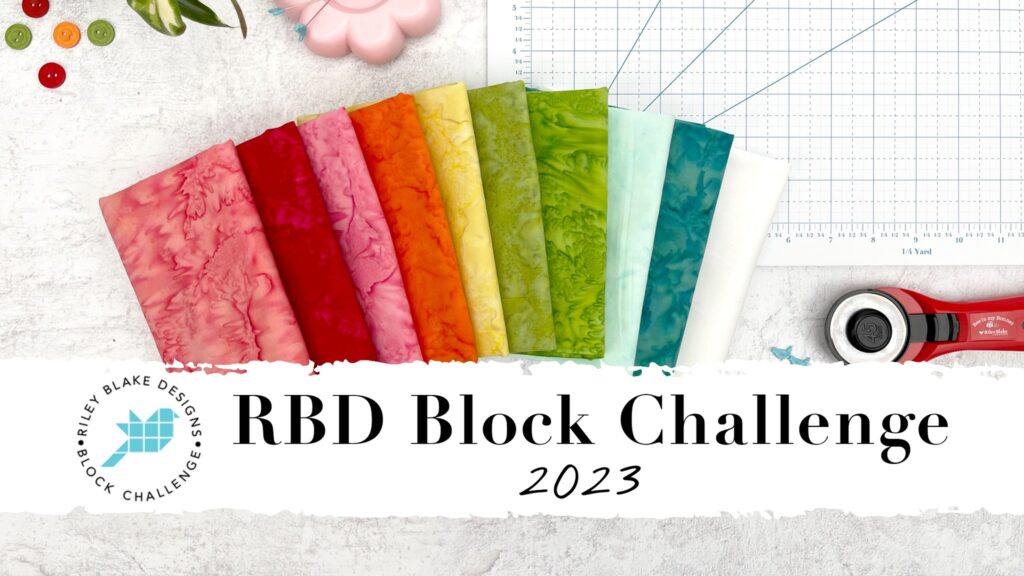 Riley Blake Designs is hosting its third year of the RBD Block Challenge – this is going to be so fun! This is a free sew along that is a mystery quilt! They are going to release a block every Tuesday (except the last Tuesday of every month) starting on January 3 and running through May 23rd. They will release the final layout at the end of the challenge.
The blocks are all designed by RBD Designers and each block is 10 1/2″ square. These blocks are the same size as the blocks from the last two years, so you can mix or match the blocks and layout as you like. There are so many options!
This year Riley Blake is showing the blocks in two color palettes, a fun, colorful group of solids, and a gorgeous collection of their new Batiks! Here is a fabric list for the batiks.
RBD Block Challenge 2023 Coming Soon!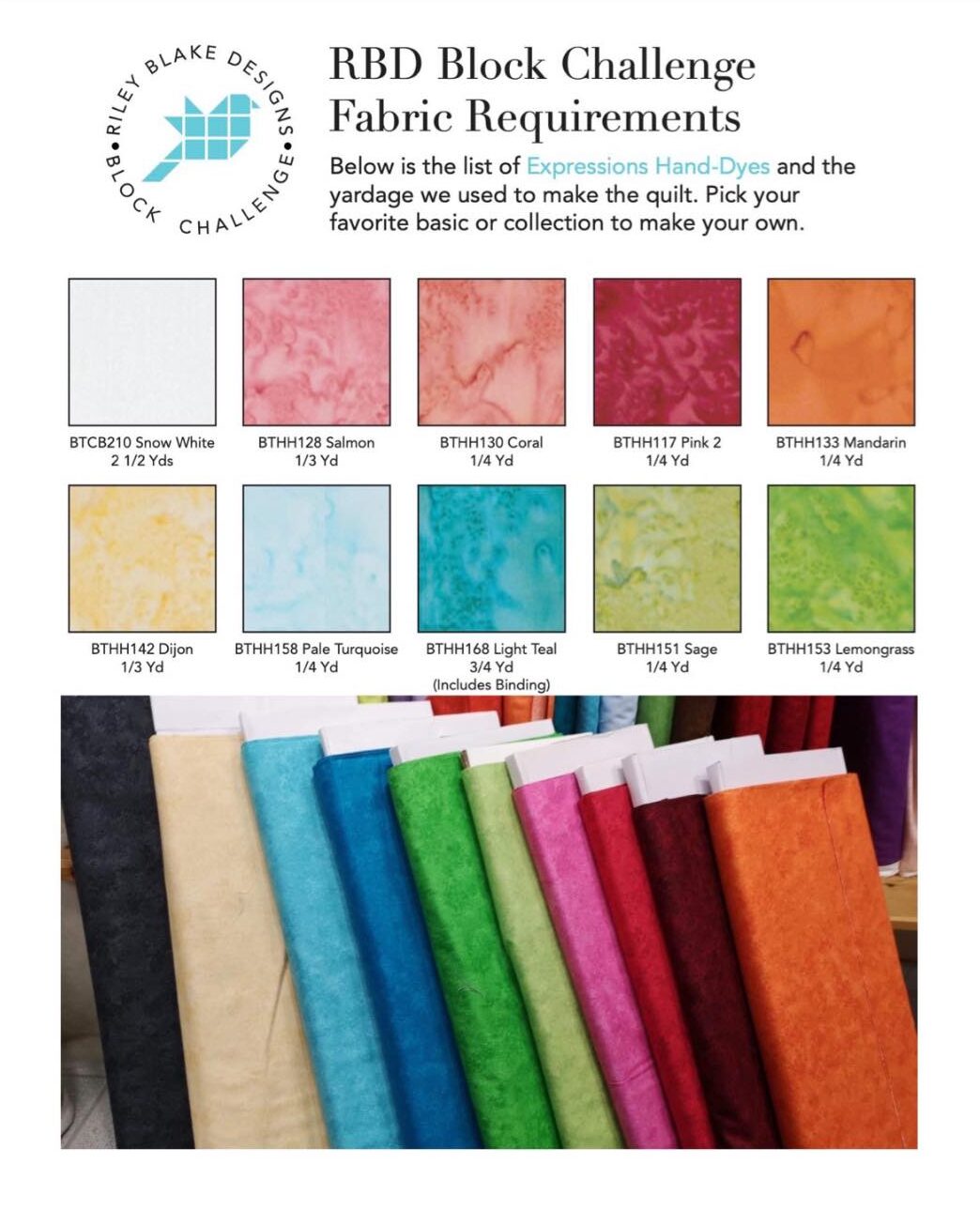 I'm going to be sewing along this year with my basic, Dainty Daisy! I chose a color palette similar to what RBD is using, it's so colorful and sweet! I'm using my Hush Hush 2 print, Sweet Spools, as the background. I think it will look really great with the Dainty Daisy colors.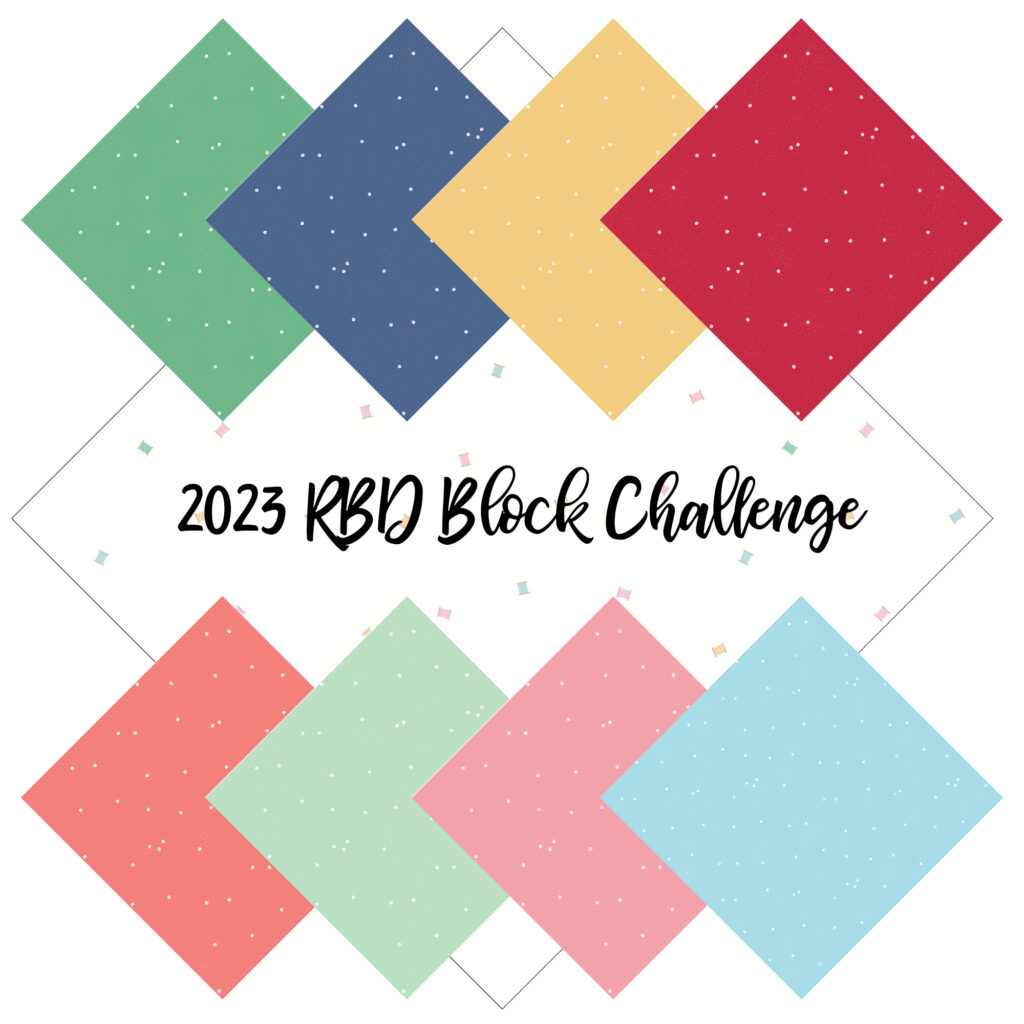 I'll be sharing my blocks each week and I'll be linking to the pattern and video too. I'm so looking forward to sewing all these blocks! And my block is the first block being released! I'll see you here on January 3 with the first block. I hope you can sew along with this fun, free mystery quilt along!