I have three new notions coming out this November and I can't wait for you to see them! I'm going to be highlighting them all but first up is my new Flamingo Point Turner Tool!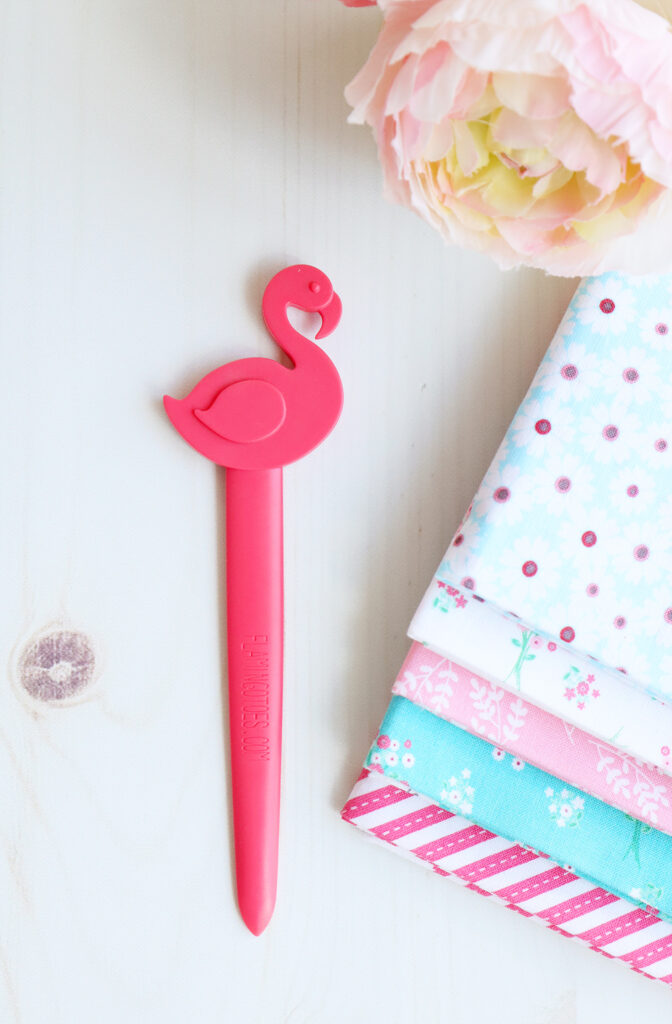 Isn't she sweet? I'm so in love!
The turner is made of a strong plastic with a sturdy point for making nice sharp points in your projects – pillow corners, bags, dresdens and more – anything with a point! The sides are thin so they work great for scoring as well.
It measures 6 1/2″ tall and is topped with a sweet little flamingo. I also love the vibrant pink color! It will make it so easy to keep track of. Don't you love tools that are cute and functional?!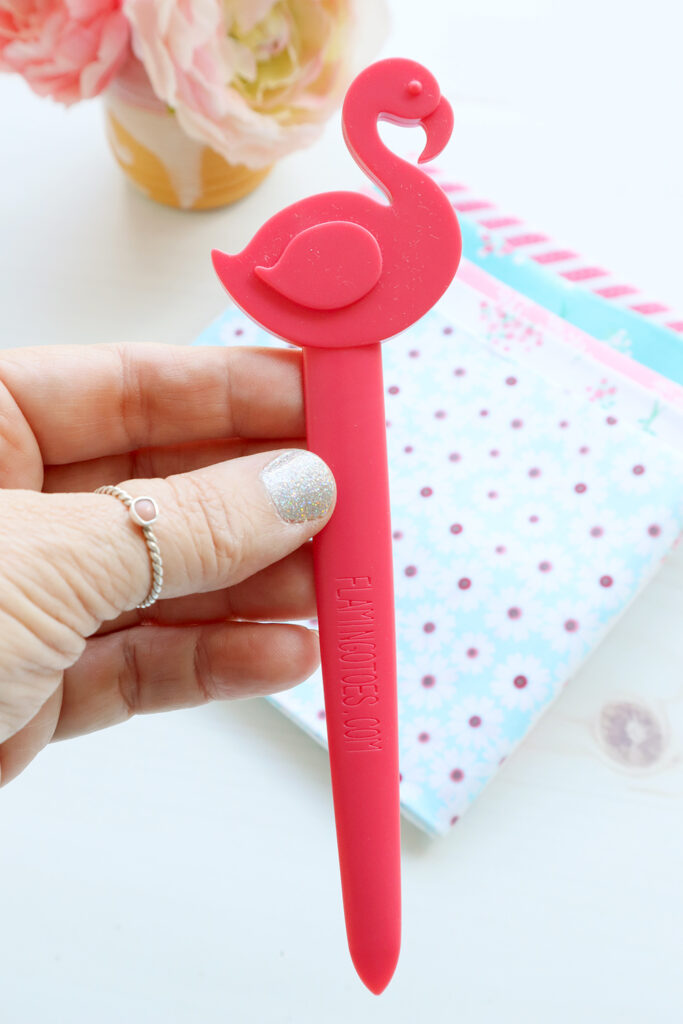 New Flamingo Point Turner Tool
Turning tools or stilettos are super useful tools for sewing! You can use them with all sorts of quilty projects but they also work great for sewing projects. They help with making nice sharp points on bags, pillow corners, and apparel as well. I also like to use this flamingo when I'm turning a seam right side out, to run along the seam before pressing. It helps to make a nice flat seam!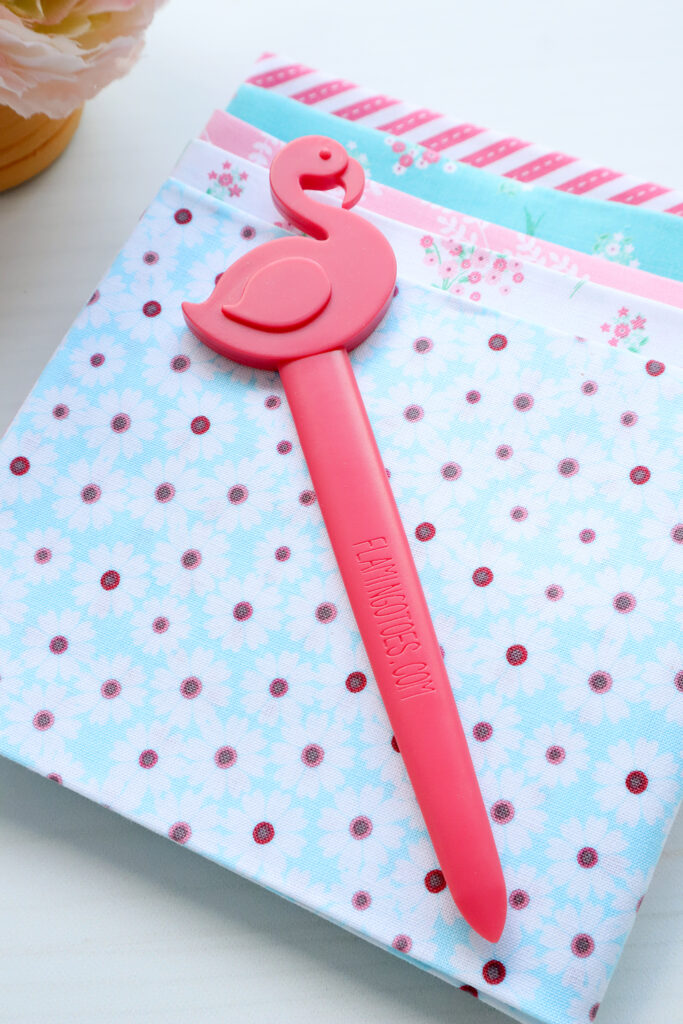 These will be available from Riley Blake Designs in November so they'll be in stock just in time for Christmas. They will be perfect for gifts! (Or for stuffing your own stocking!) :) You can ask your favorite quilt shops – both brick and mortar and online – to carry them. They can order straight from Riley Blake Designs.