I'm so excited to be releasing two new Fall Needle Minders today! This new Fall Vintage Truck and Halloween Kitty are perfect for all your fall stitching projects!
Have you started your Fall or Halloween stitching yet? I am diving into mine this week – I'm ready to make all the cute Fall things! And of course, I have to coordinate my needle minder to my stitching project. :)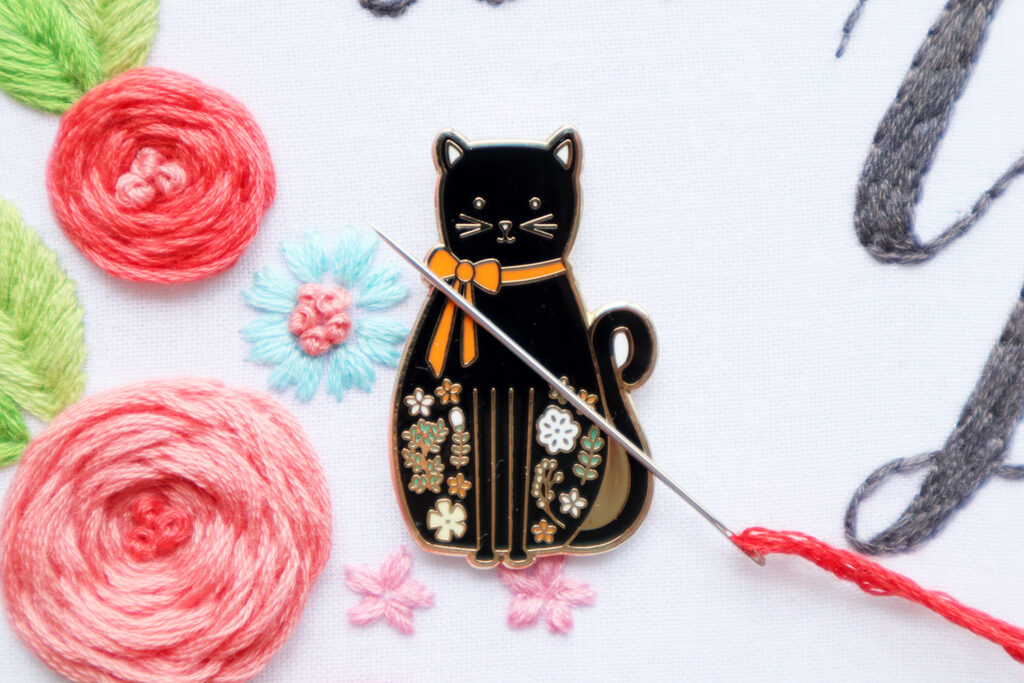 These two new needle minders are so fun – and so perfect to hold your needle when you aren't stitching!
New Fall Needle Minders
This Fall Vintage Truck is all full of pumpkins and it's even decorated with a Fall pennant and a cute quilt star!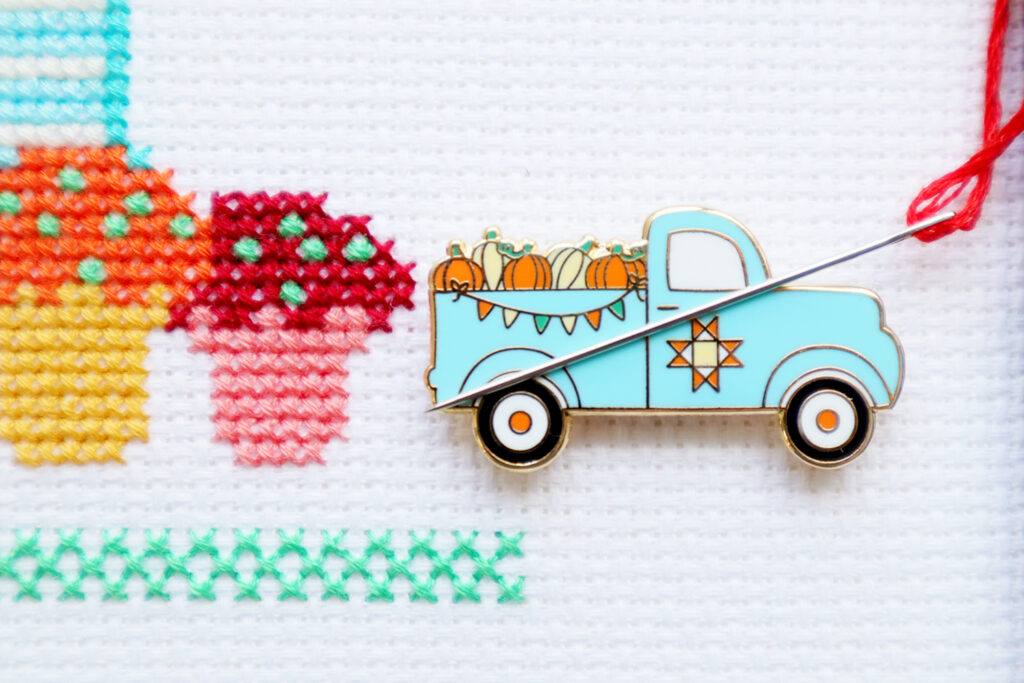 Our new Halloween Kitty is actually great for Fall or Halloween – he has a pretty orange bow and he's all covered with orange, white and green flowers. I'm super in love with his little curly tail too – he looks like he's about to get into some mischief. As you would totally expect of a Halloween kitty!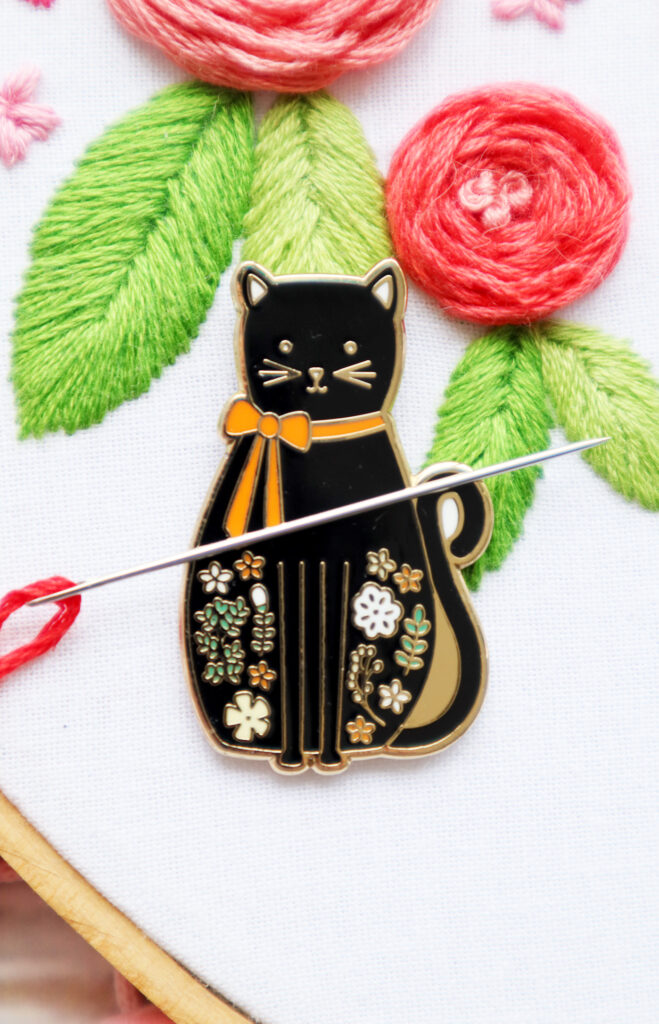 These are made with the same great quality as my other needle minders, with super-strong magnets and lots of detail. They both size in at about 1 1/2″ so they are perfect for using on even smaller stitching projects.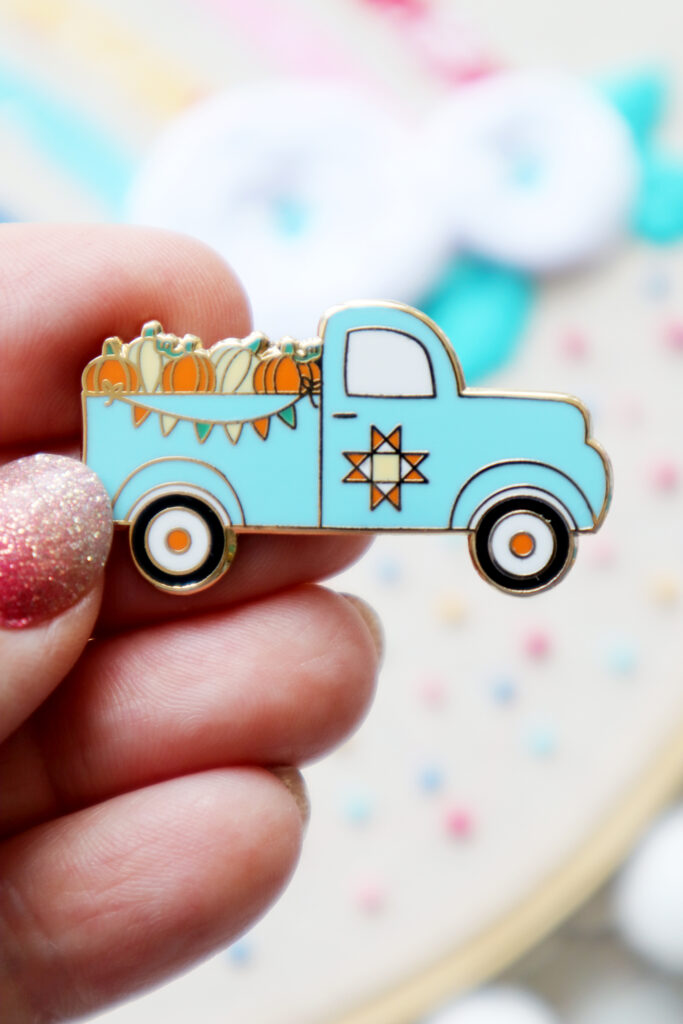 You can find these both in my shop, along with all my other needle minders. There are some fun stitchy projects that you can pick up for Fall as well!
Click here to shop the New Fall Needle Minders!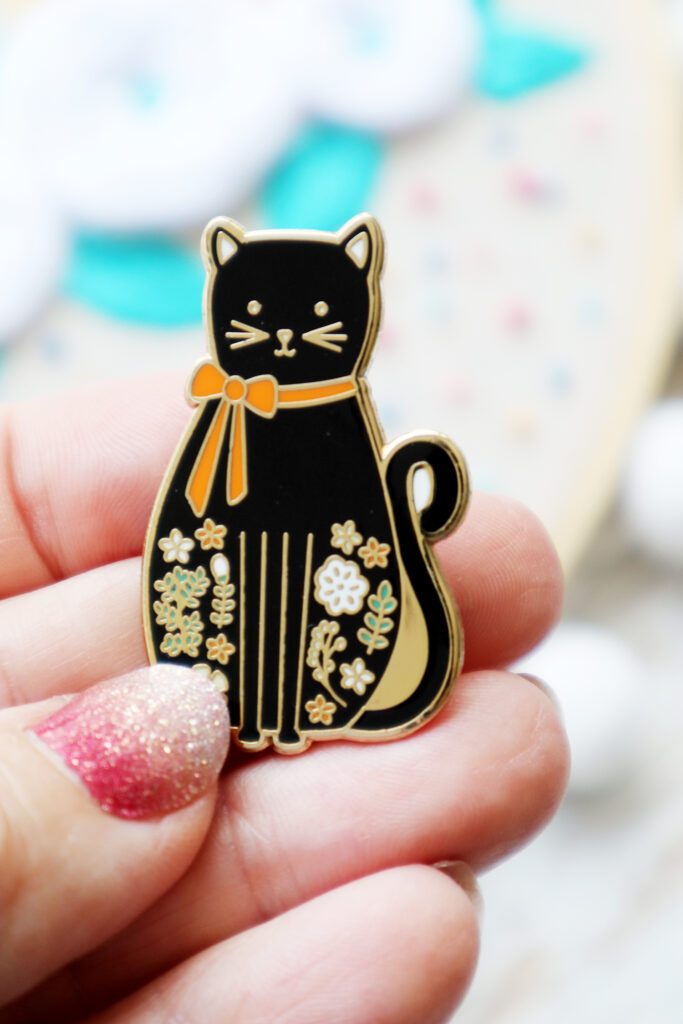 Have you started your Fall stitching yet? These little needle minders will come in so handy for all your projects. Which is your favorite?