I'm sharing another fun ornament set today! One of my favorite shows is The Office so I had a blast stitching up The Office DIY Christmas Ornaments!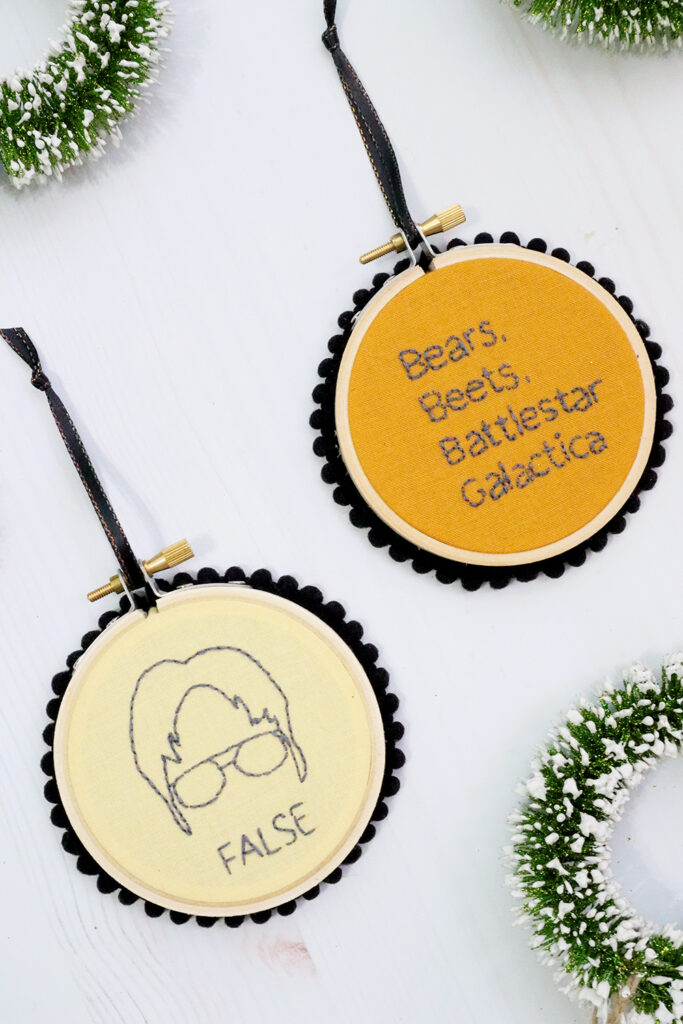 I had a hard time choosing the designs for these – there are so many iconic Office phrases and images! And I might do more of these, but for the first set I had to go with Dwight's classic phrase and silhouette!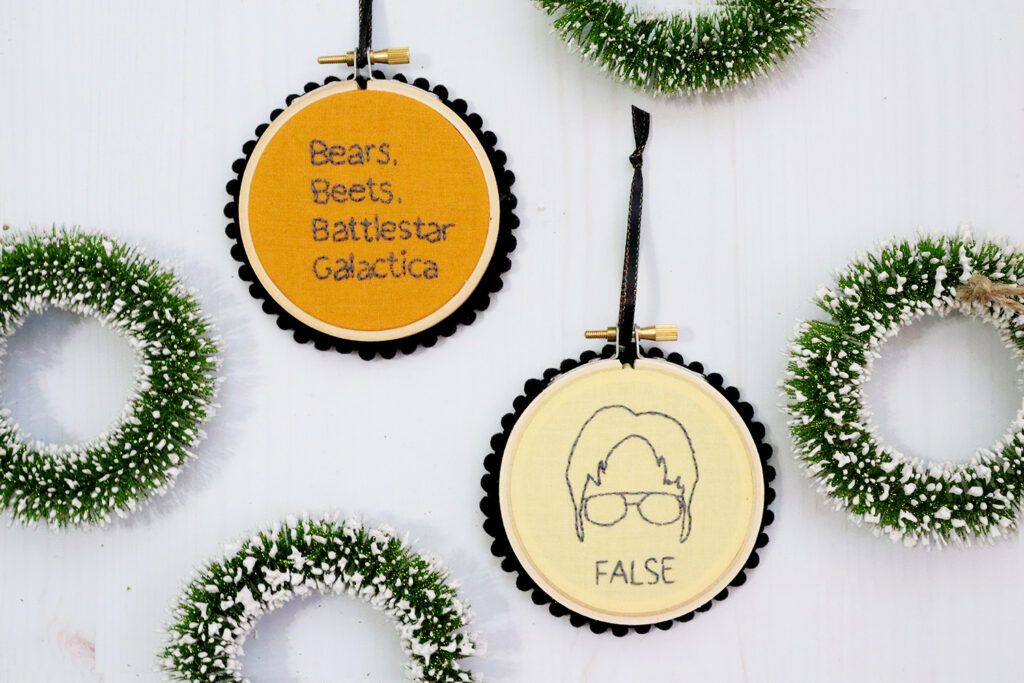 These ornaments are quick and easy to stitch up but they add such a fun, personalized design to your tree or as a gift for a friend who loves The Office as much as you do!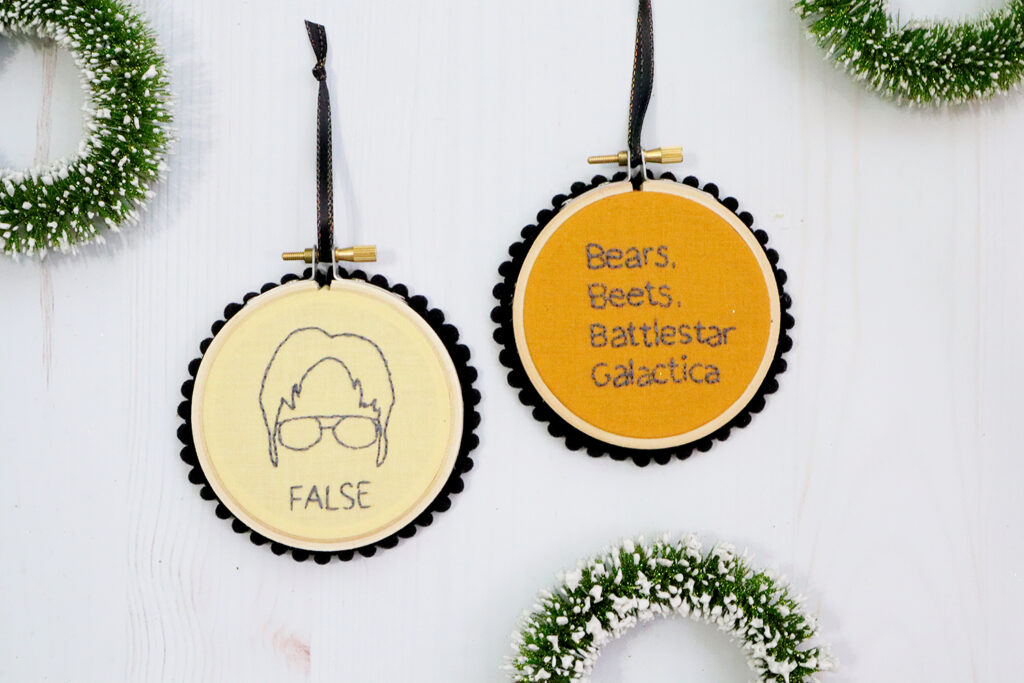 I've been listing to The Office Ladies Podcast -have you heard it? It's a podcast from Jenna Fischer and Angela Kinsey and they break down each Office episode and give all sorts of behind-the-scenes info – I'm kind of obsessed with it!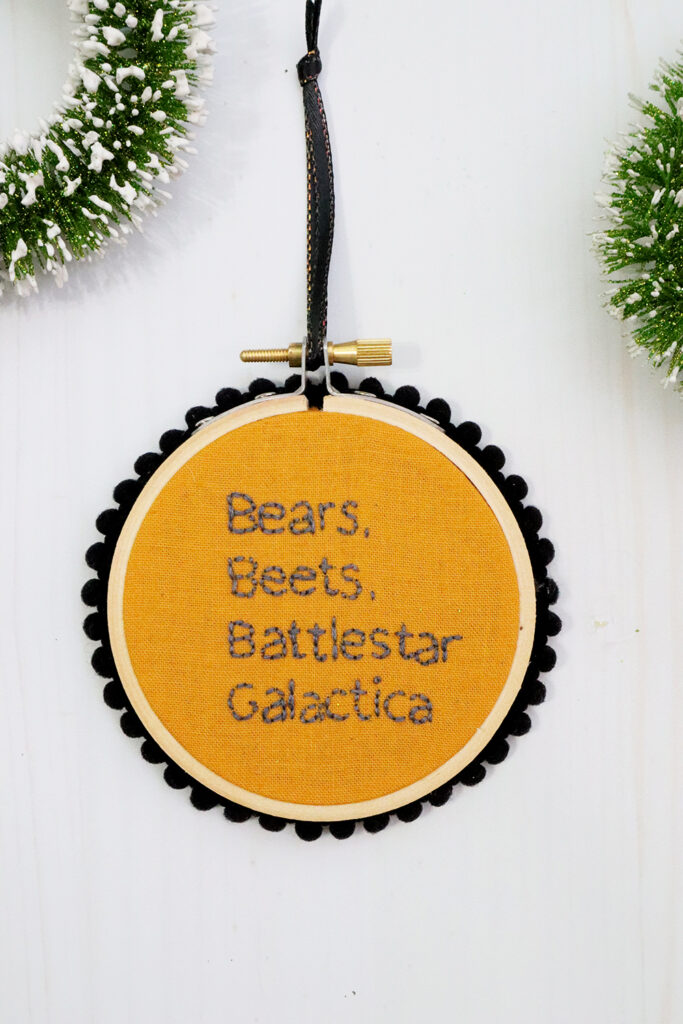 The Office DIY Christmas Ornaments
Materials: (for each ornament)
5″ square of fabric (I chose Riley Blake Confetti Cottons in colors I thought Dwight would like!)
3″ embroidery hoop
Gray Aurifil Embroidery Floss
Small Black Pom Pom Trim – 10″
10″ Black Ribbon for hanging
Hot Glue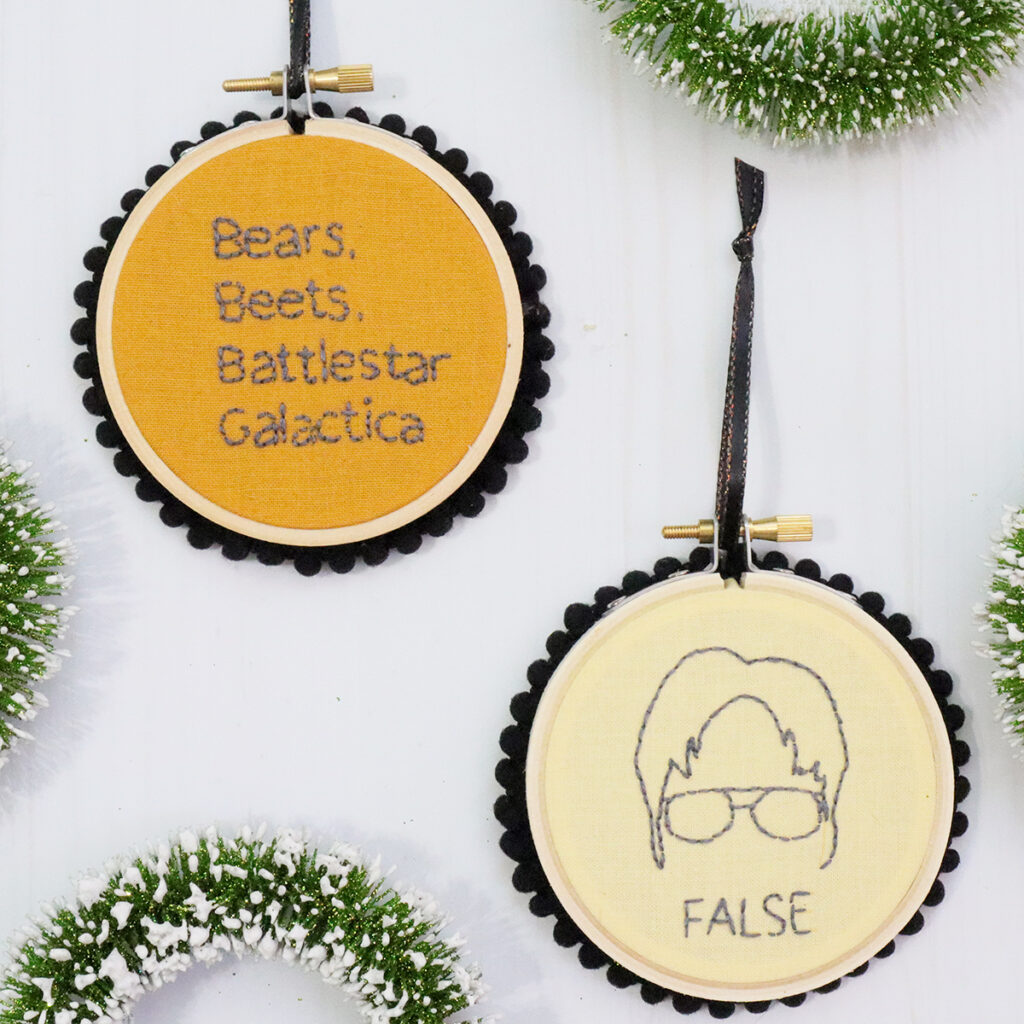 Instructions:
Trace the pattern onto the fabric and place the fabric in the embroidery hoop.
Embroider both hoops with three strands of embroidery floss using a back stitch.
Trim the excess fabric around the hoop, about 1/2″ past the edge of the hoop. Glue the fabric inside the back of the hoop. I find hot glue works great for this!
Glue the pom pom trim around the edge of the hoop, so the pom poms extend out past the edge of the hoop.
Add a piece of ribbon through the hole below the screw and tie the ends in a knot for hanging.
You could change up the silhouette of Dwight and cut out his hair from felt and then just embroider the glasses. That would be so cute too!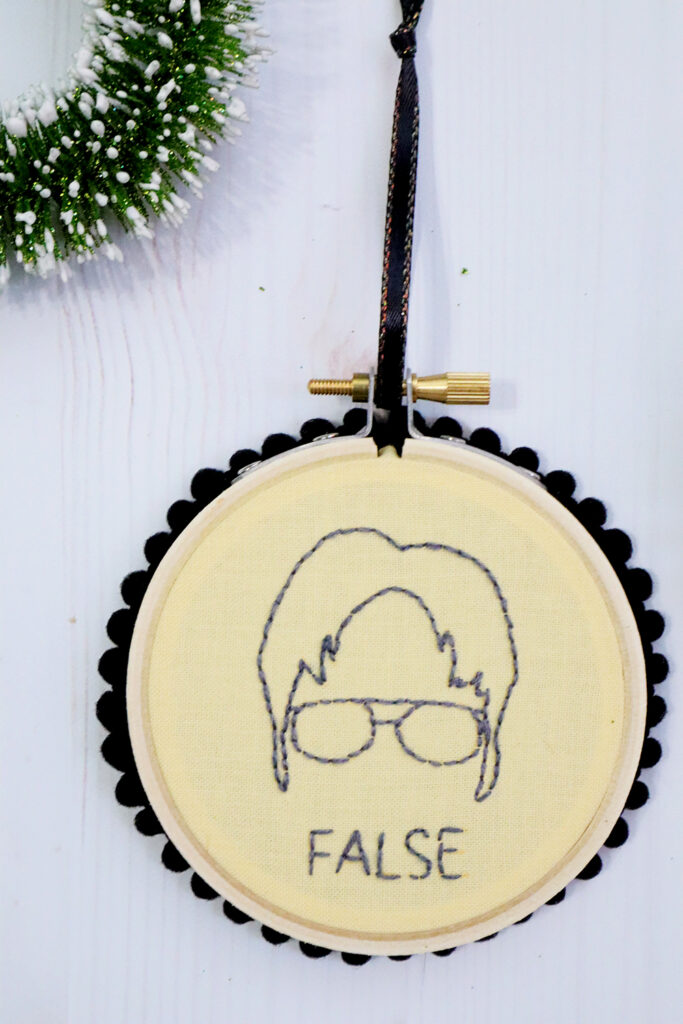 If you're a fan of The Office I'd love to know your favorite quote!