We are sewing up a new block in our Country Daisies Quilt this week! This is the Country Daisies Sew Along Block 3. It is such a fun block!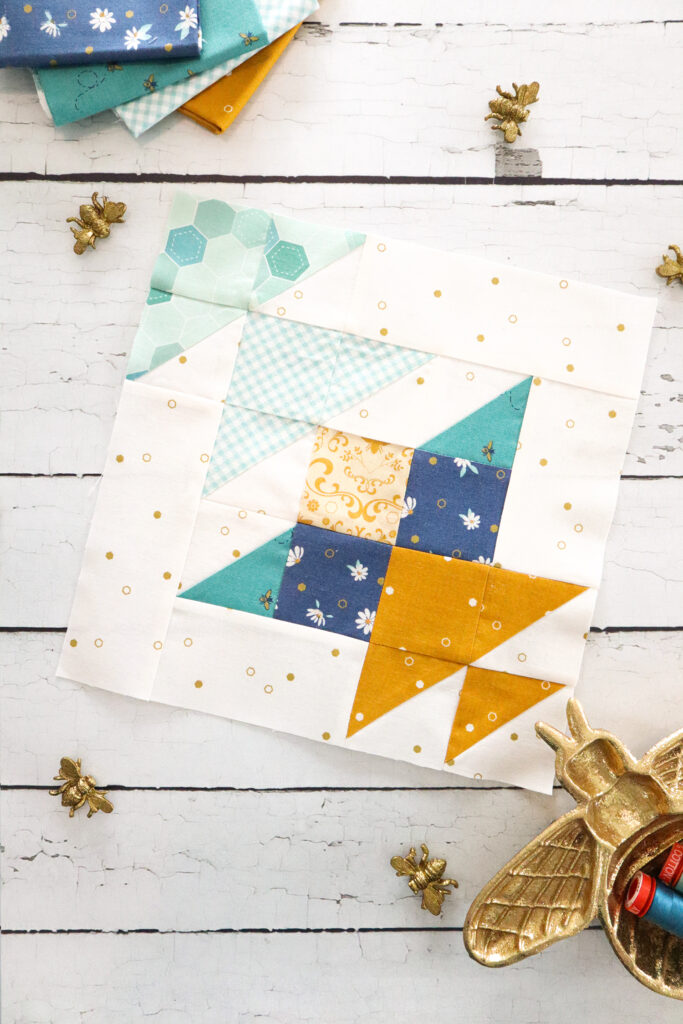 We are having such a blast sewing up this Country Daisies Quilt! Each week we are making up a block from the quilt. We are on Block 3 – this fun block is made up of a mix of blocks and half square triangles.
There are four of these blocks, and they are so fun to sew up! All the blocks use the same prints, so you can do a lot of chain piecing. That speeds up assembly quite a bit!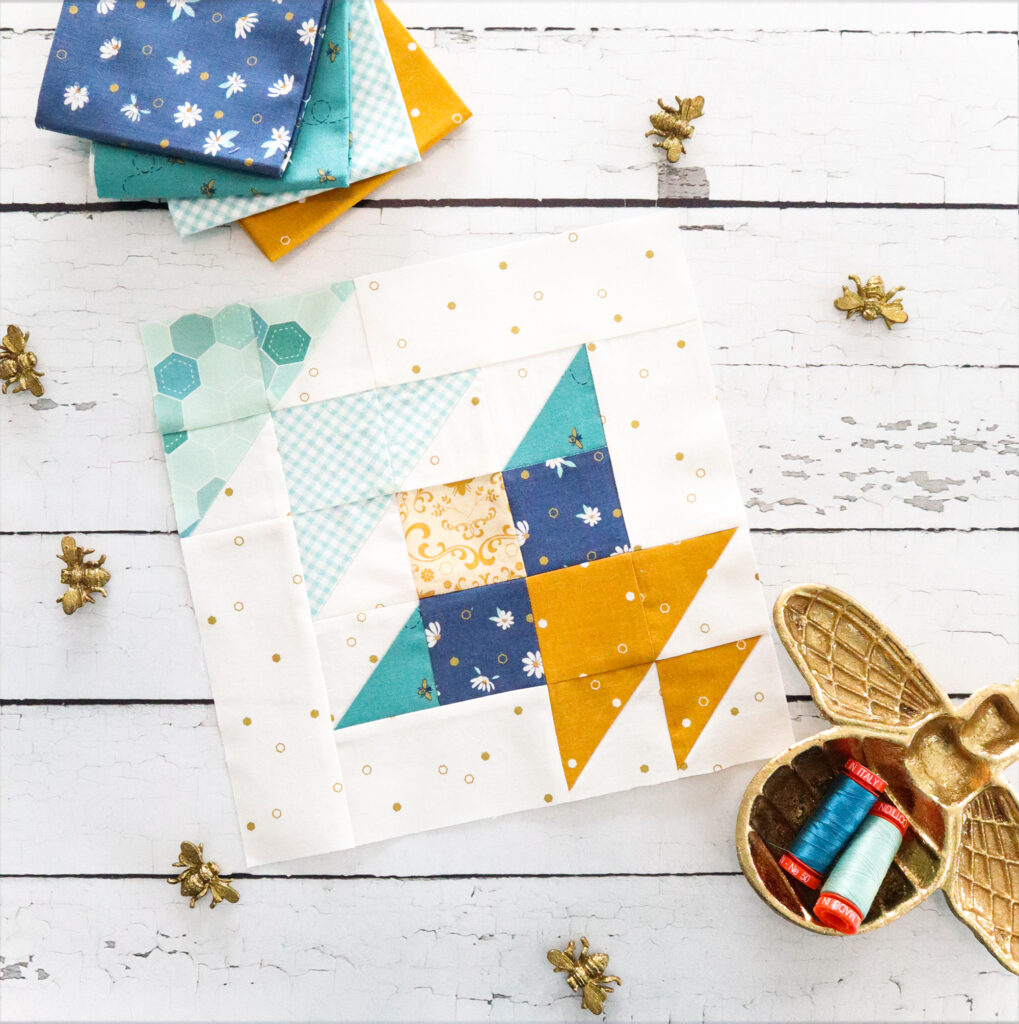 You can find the blocks we've made up so far here.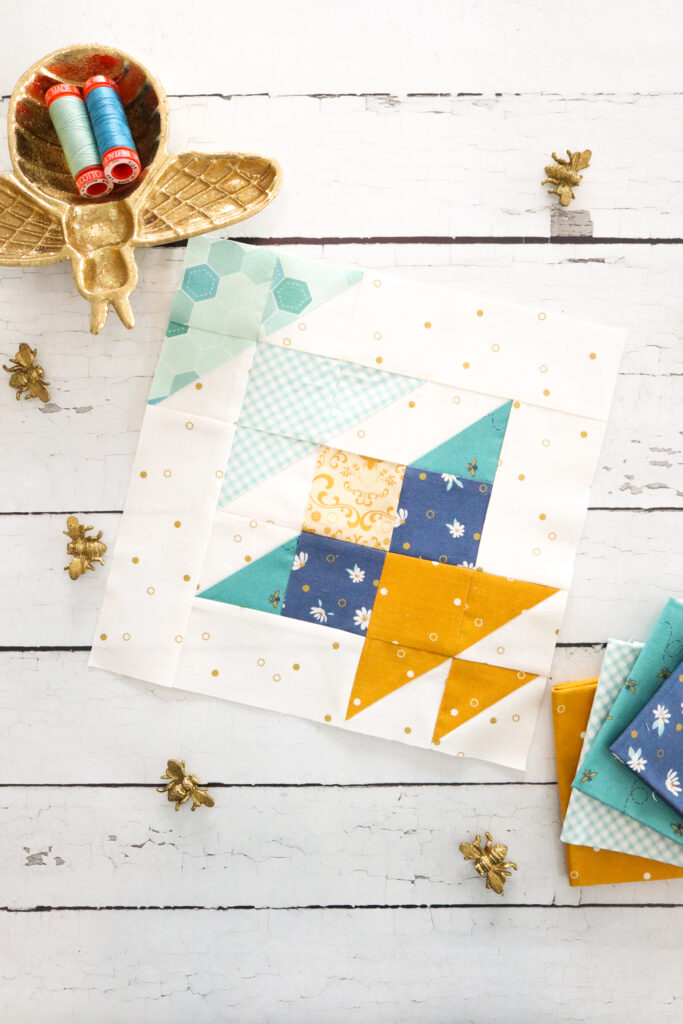 Each block is turned directionally in the quilt, so if you're using directional fabric, you'll want to pay attention to the layout when putting together the block. If you don't want to worry about it, these are smallish blocks, so the direction probably won't be noticeable!
Country Daisies Sew Along Block 3
I'll be sharing a video this week on Monday (Feb 26) at 2 pm CT on YouTube and in my FB Group with tips and info on sewing up the block together!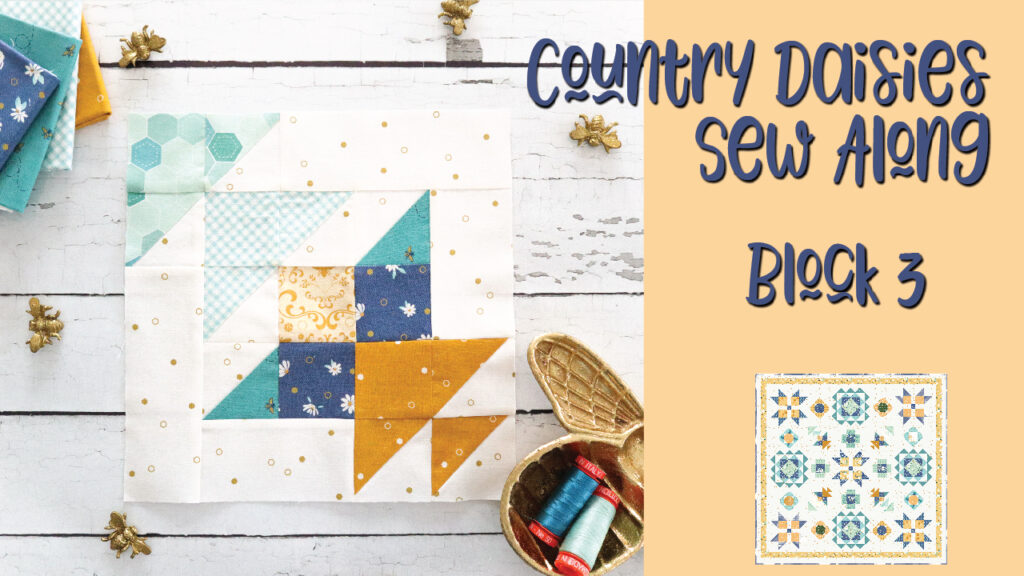 I'm sewing up the quilt using my Daisy Fields fabrics. You are welcome to sew along with any collection you'd like, though! This is a fun sampler quilt, so the blocks have different styles and looks, and all fit together in a fun way!
I am loving seeing your blocks as you're sewing along! I hope you have a fun sewing up the Country Daisies Sew Along Block 3.