It's Week Four in the beginning quilt series from Riley Blake Designs! This week we are making up the Ohio Star Block in the Building Blocks Series!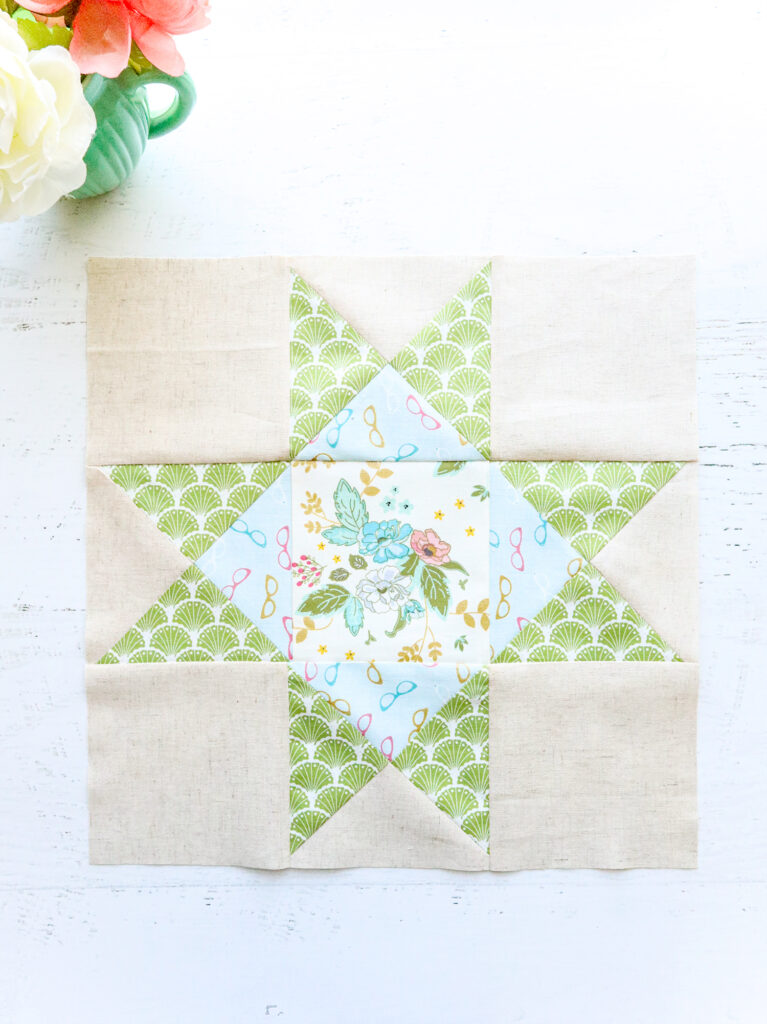 The Building Blocks Quilt series is hosted by Riley Blake Designs! There is a fabulous video and free block pattern every week. It's a great way to build up your quilting skills or just have fun making darling quilt blocks! The blocks are all put together into a sweet sampler style quilt at the end!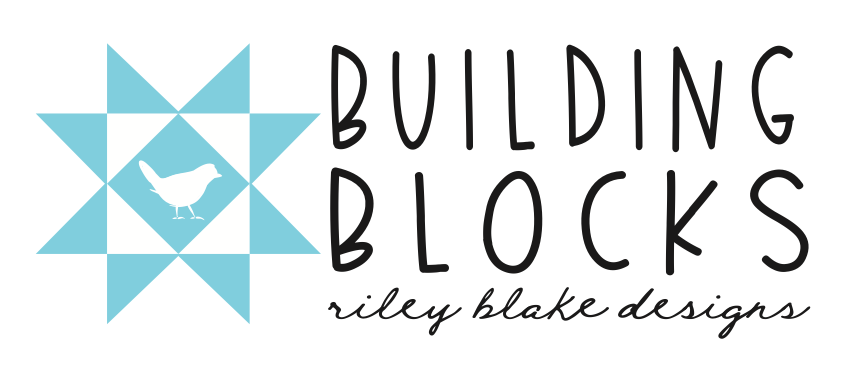 This week we are making up the Ohio Star Quilt Block – one of my favorite quilt blocks! The Ohio Star block is made up of little hourglass blocks on each side. This is great for practicing your half square triangles, and you can fussy cut the center too!
Ohio Star Block – Building Blocks Series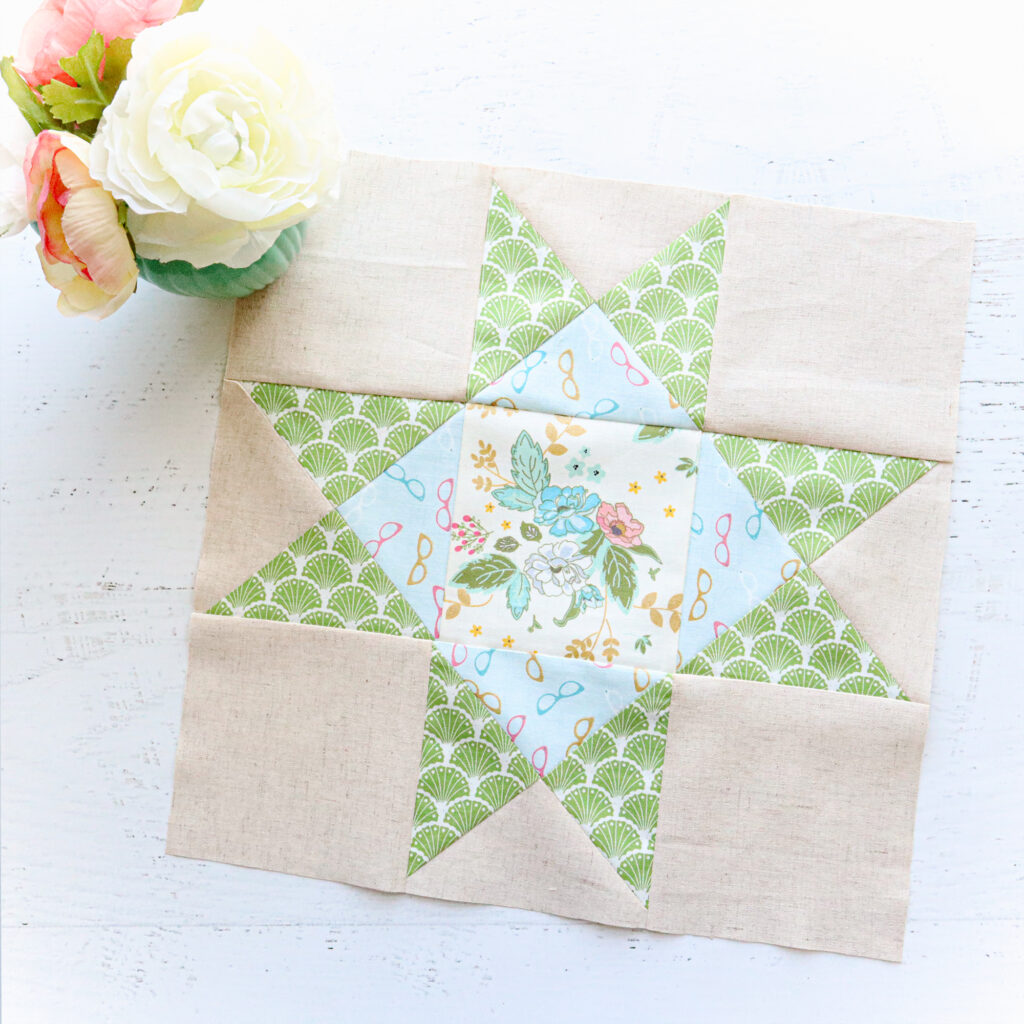 I'm using Stardust Fabric and Riley Blake Designs Linen for my Building Blocks quilt! It's been so fun picking prints to go with that linen background. I love how the blocks build in skill level too. Here are my versions of the blocks so far!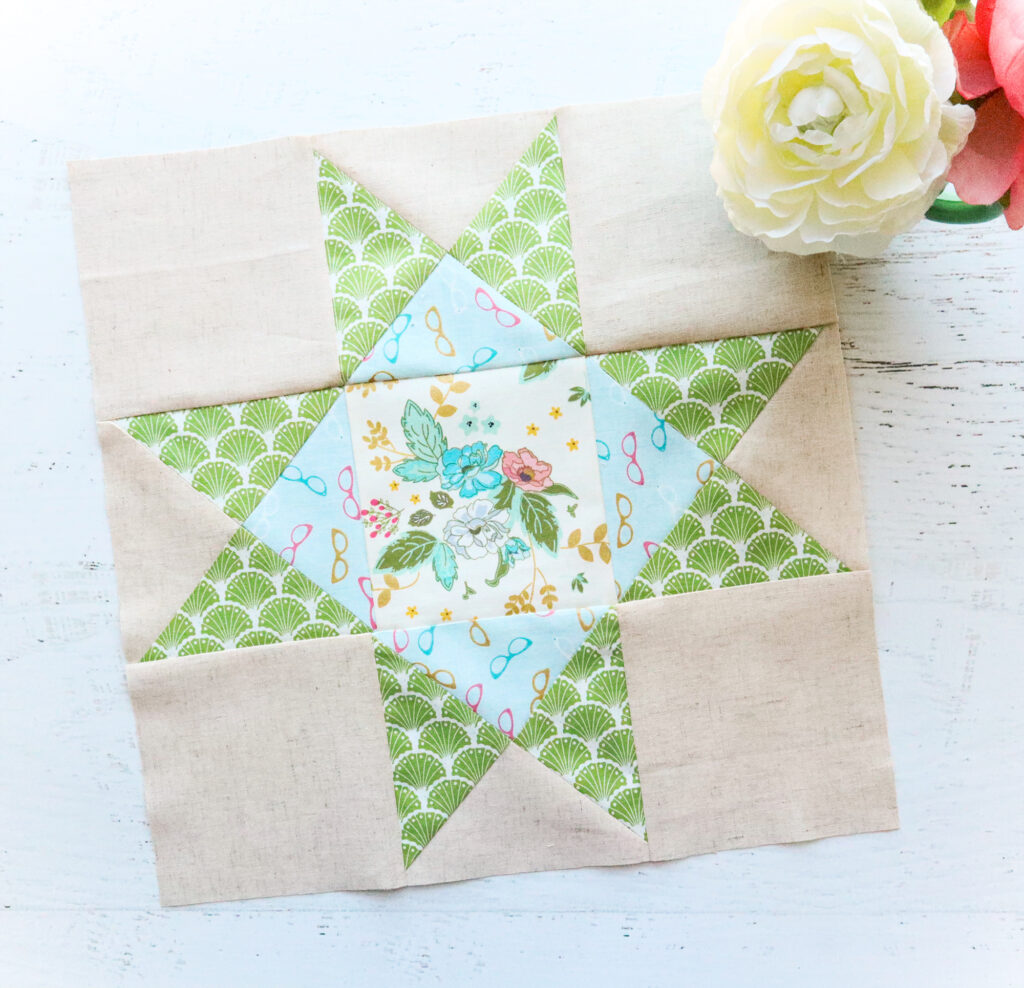 Click here for the Free Block Patterns
You can watch the video tutorial here!
Are you sewing along? You can share your blocks with the hashtag #buildingblockssal!