We have another free quilt block today in the beginning quilting series hosted by Riley Blake Designs! This is the Churn Dash Block in the Building Blocks series and it's such a great one!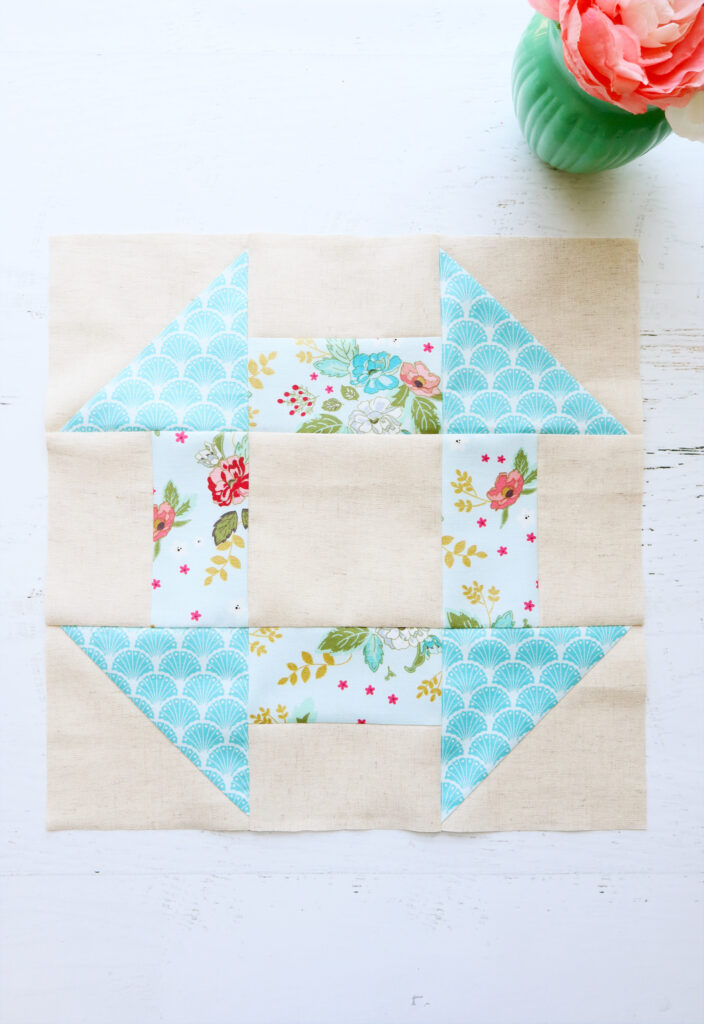 Churn Dash Quilt blocks are one of my favorite blocks to sew! They are fast and simple but you can really have fun with combining fabrics or fussy cutting the center of the block if you choose. They have such a classic look to them as well and they are so simple to make in lots of different sizes.
Today I'm sharing my Churn Dash block in the Building Blocks series. This series is a fabulous YouTube video series that Riley Blake is putting on, with all the info you need to start quilting! I'm sewing along because I love classic blocks and I'm always down for a sweet sampler quilt.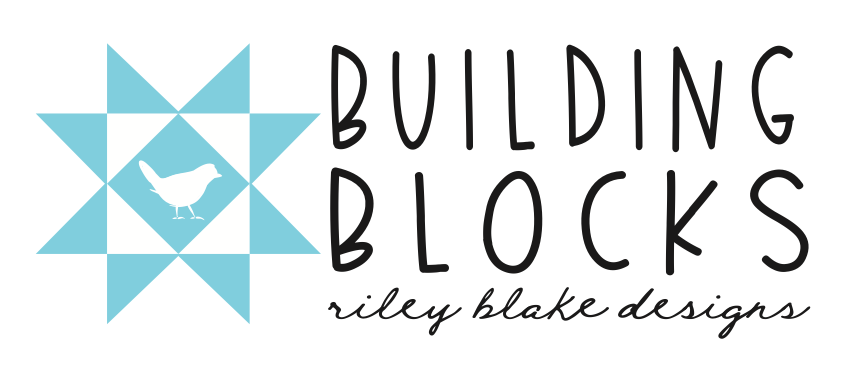 This is the third block in the series – the first was the Friendship Star and the second was the Economy block. All the patterns are on the Riley Blake website and they are all free!!
Churn Dash Block – Building Blocks Series
I'm using the blues, greens, and cream prints from my Stardust fabric collection for this quilt. I'm also using RBD Linen as the background and I'm getting a little obsessed with it. I am definitely going to be making more quilts with linen backgrounds!
You can watch the YouTube Video here:
With the blocks coming out every two weeks, there is still plenty of time to join in and sew along! It is such a great skill builder or refresher and we'll have such a darling quilt at the end of it!