It is Week Three in this fun sew along hosted by Fat Quarter Shop and Lori Holt – and this week we are continuing the Kaleidoscope Sew Along with More Blocks!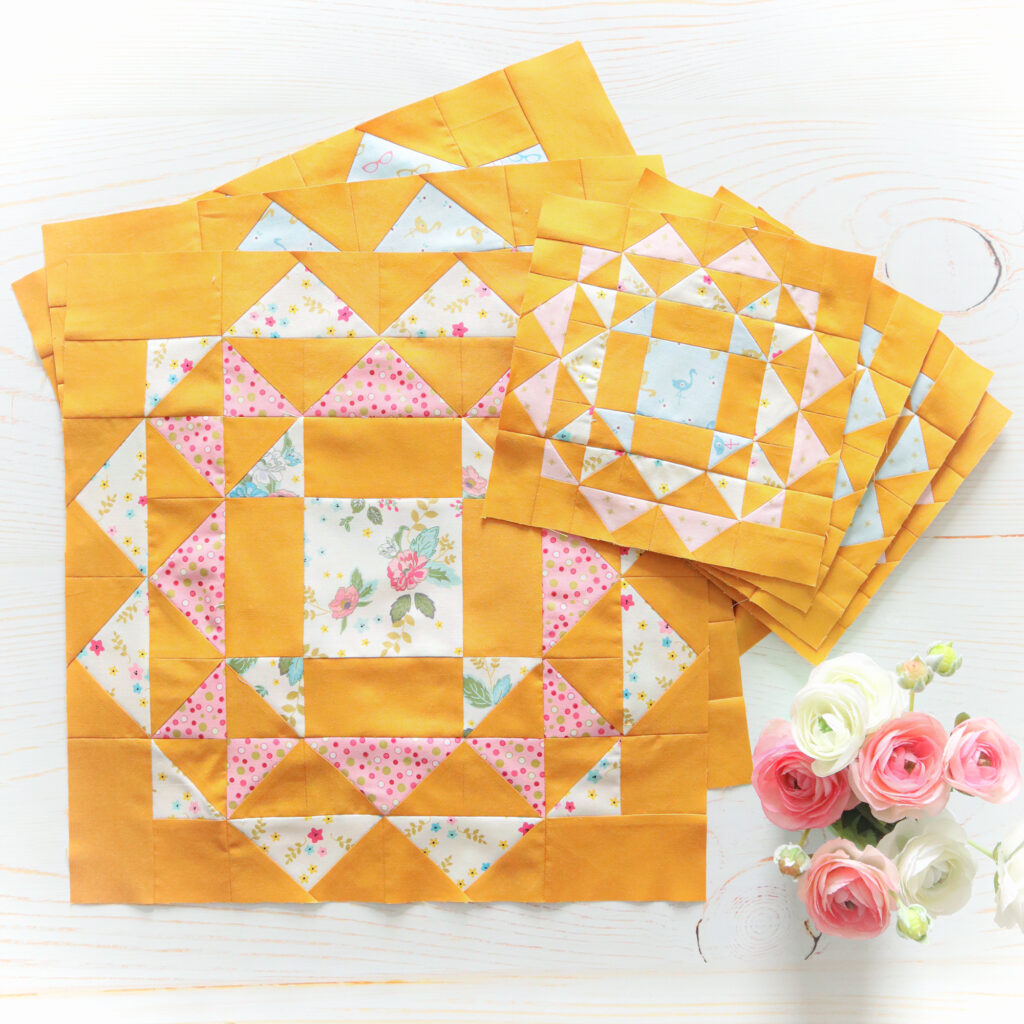 This has been such a fun sew along and I can't wait to see how this Runner looks at the end! The blocks are so gorgeous and detailed – and they are great for practicing making all those points!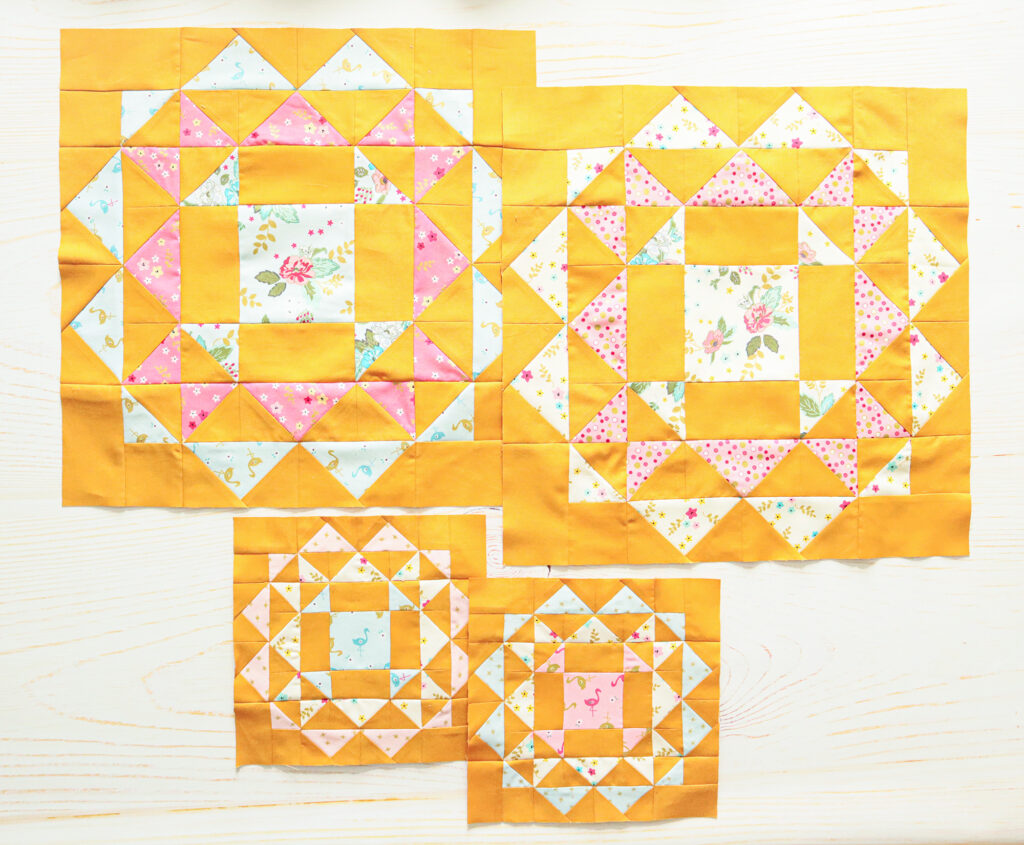 I'm going to use my runner on my buffet – I think it will be the perfect addition to my dining room! I want it to be great for any season, so I'm using my Stardust Fabric and a gorgeous Confetti Cotton in Butterscotch as my background. It's been so fun to pick out fabrics and prints for the blocks!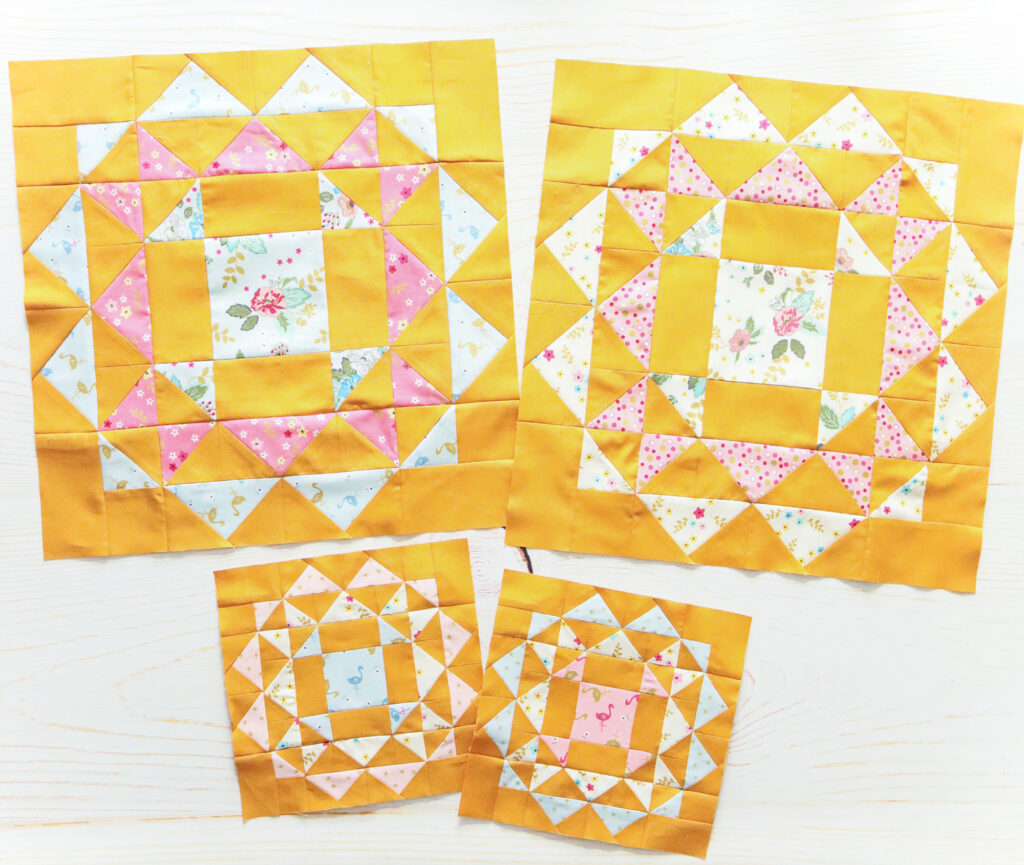 Kaleidoscope Sew Along with More Blocks!
This week for the sew along we are finishing up any extra blocks we have to make! I made up two more of the large block and two more small blocks! So I'm all set for assembling my runner next week!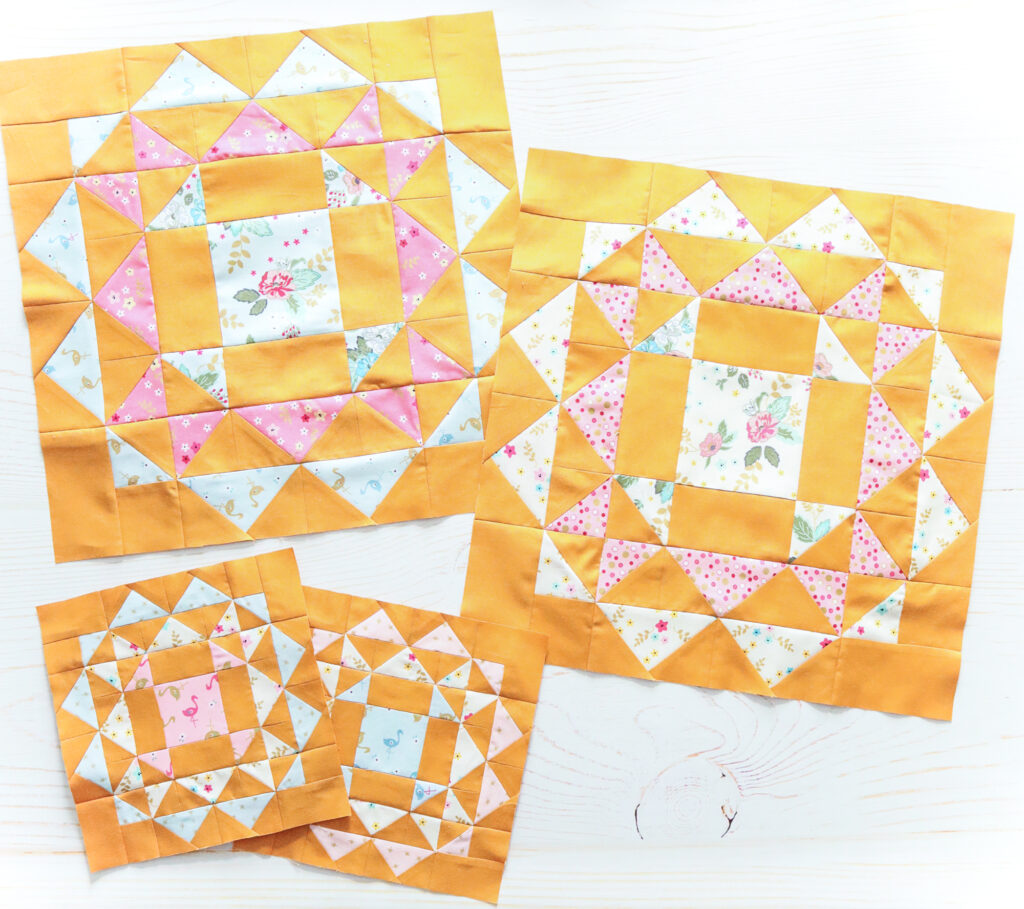 If you want to make the Runner in Lori's Bee Cross Stitch fabric, you can find the kit at Fat Quarter Shop! Lori is doing video tutorials as well each week, you can find them on her YouTube channel.
You can find out all the info on the sew along and stitch along on the Fat Quarter Shop blog, and you can see who is stitching and sewing along with us!