It's time for another sweet block in the Building Blocks Riley Blake sew along! This new block is the Square in a Square Block in the Building Blocks Quilt!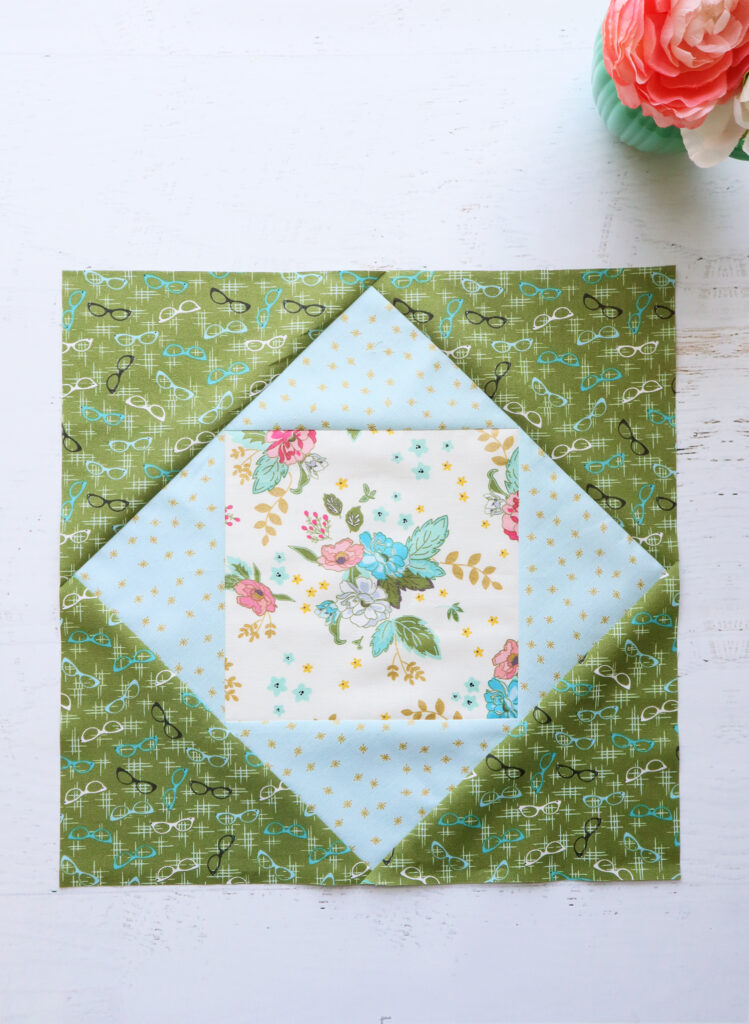 This Square in a Square Block, or Economy Quilt block is so fun to sew! I'm sewing along with this fun Riley Blake Designs series and I'm using the blue, green, and cream colors in Stardust fabric, and I'm using a Linen background for my quilt. I'm really excited about how this is coming together and we are only two blocks in!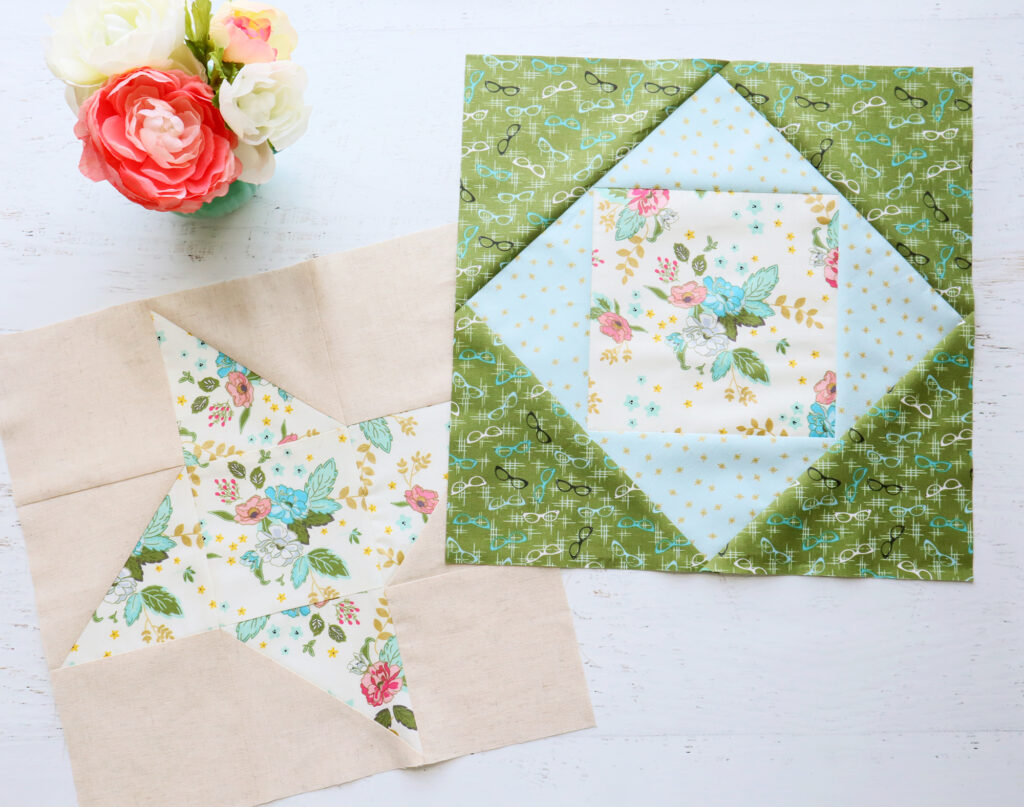 I used printed fabric for the entire Square in a Square block, I think it's really going to look great in the quilt!
Square in a Square Block – Building Blocks Quilt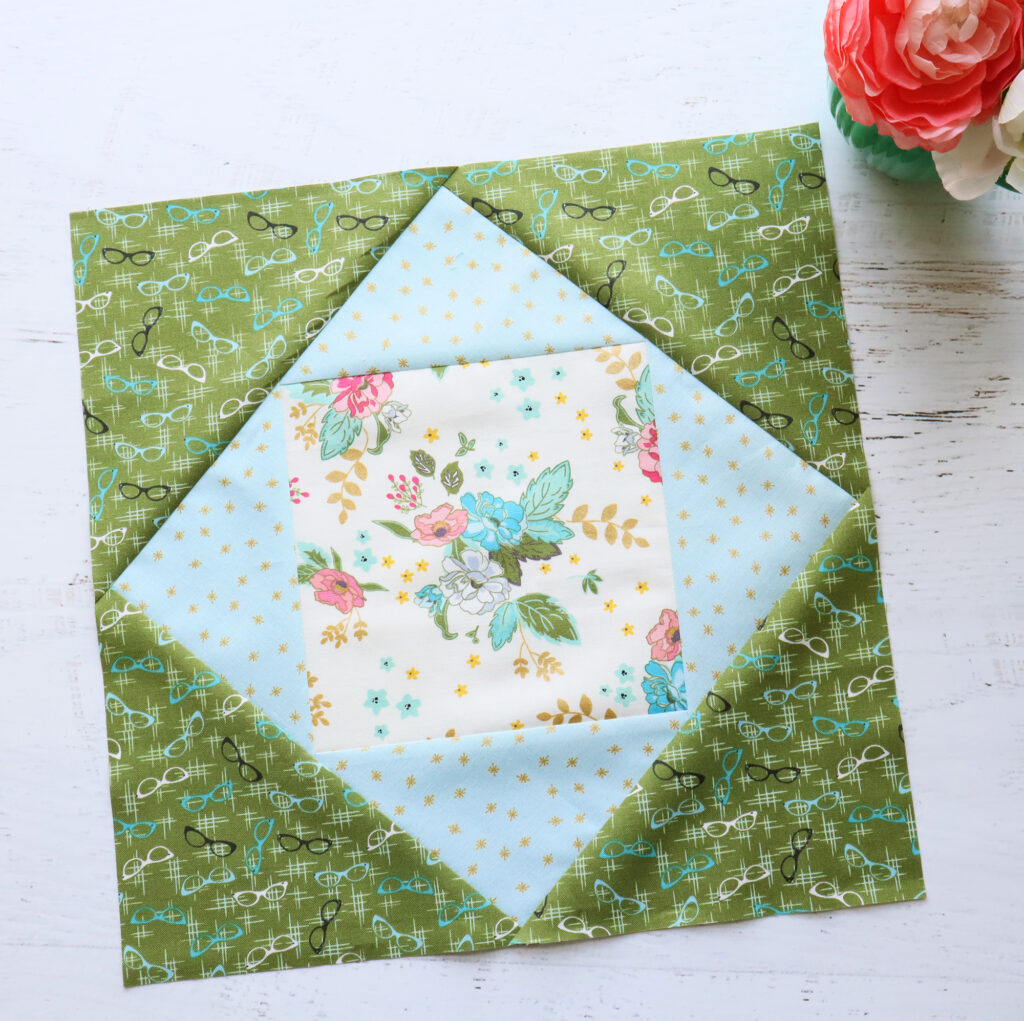 This is a nice slow sew along so there's plenty of time to join in! It will be a great skill builder for beginners or a fun refresher for experienced quilters. Riley Blake is doing a video tutorial for every block in the quilt so it will be super easy to follow along and make up the blocks!
You can check out this block's video here:
Are you sewing along? I can't wait to see your Square in a Square blocks!