It's time to make up our last block in the Daisy a Day Quilt! This sweet bee quilt block is the Daisy a Day Sew Along Block 3.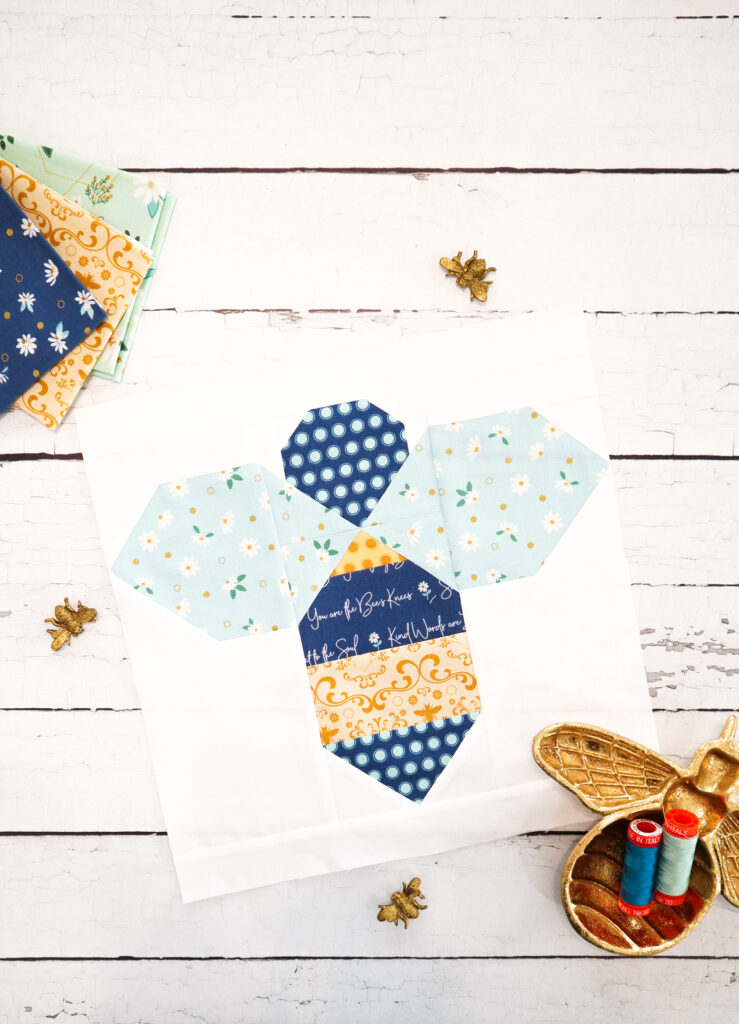 I love this little bee block! It is so fun to sew up and makes such a cute addition to the Daisy a Day Quilt Block. We have been sewing through my Daisy a Day quilt, having a blast making up the different blocks in the quilt. You can see the schedule here!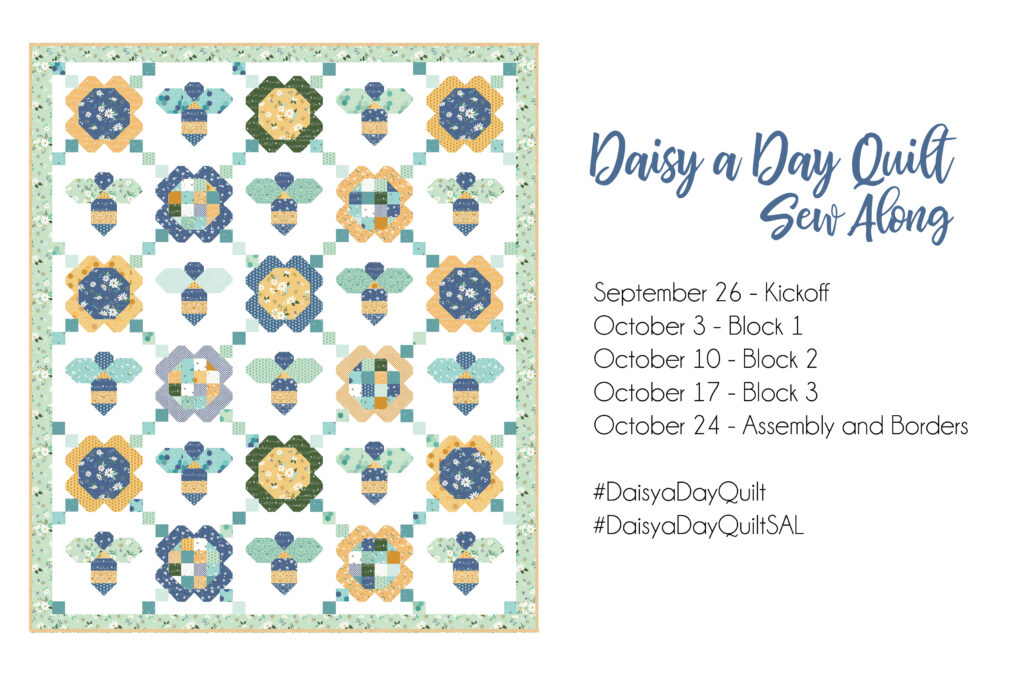 You can find the other weeks in the series here:
You can find the videos for each week in those posts as well. There is no rush through! You can sew along at your own pace – the video tutorials will be available for you to watch whenever you need them!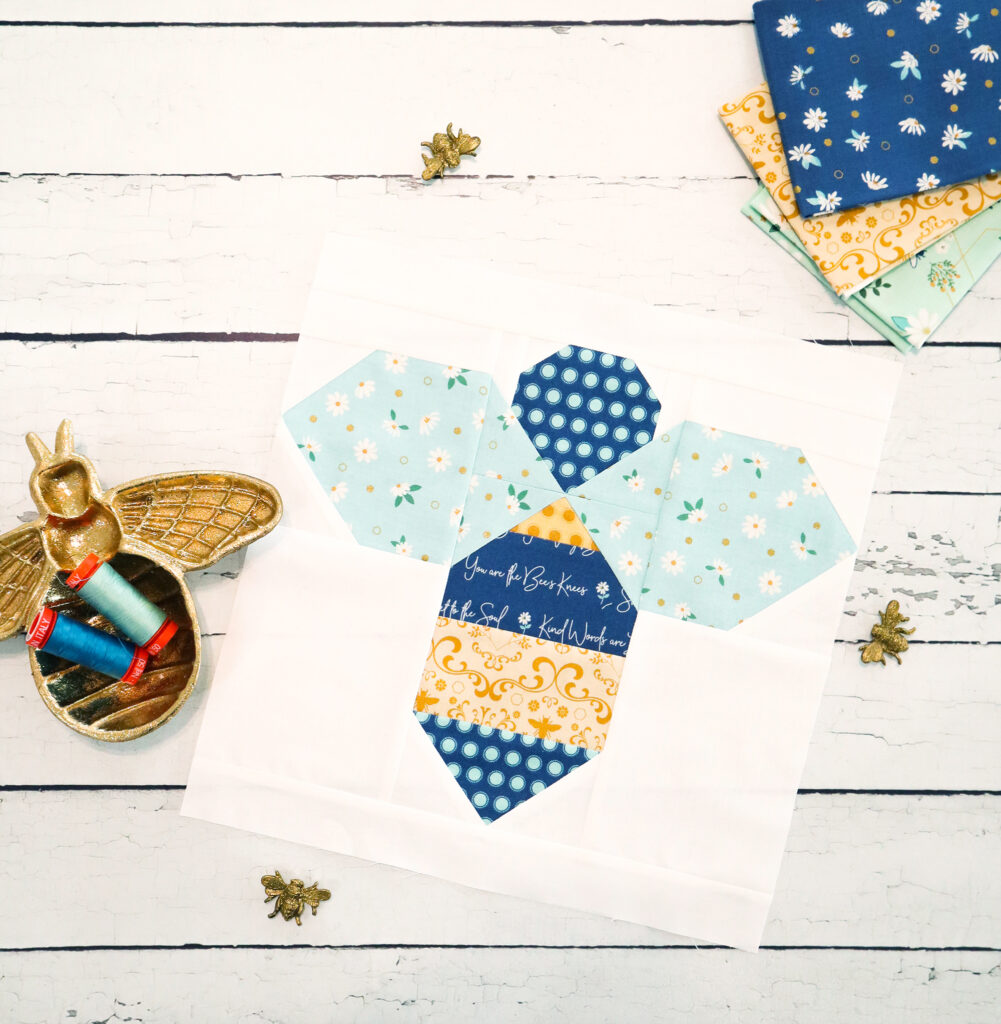 Daisy a Day Sew Along Block 3
This week in the sew along we'll be sewing up the fun Bee Block in this week's video! This cute block is scrappy so you can make it as part of the quilt, or you can make just the block into a sweet pillow or use a few for a table runner!
I am sewing up the quilt with my Daisy Fields fabrics. You can find shops carrying the fabrics and quilt kits here if you want to join us with those fabrics. Feel free to sew along with any fabric you like, though!
This week I'll be sewing through the block Live with tips and info on how to make the block, and this week's giveaway too! This week's video will be Live on Monday, October 17, at 2 pm CT on YouTube and in my Facebook Group.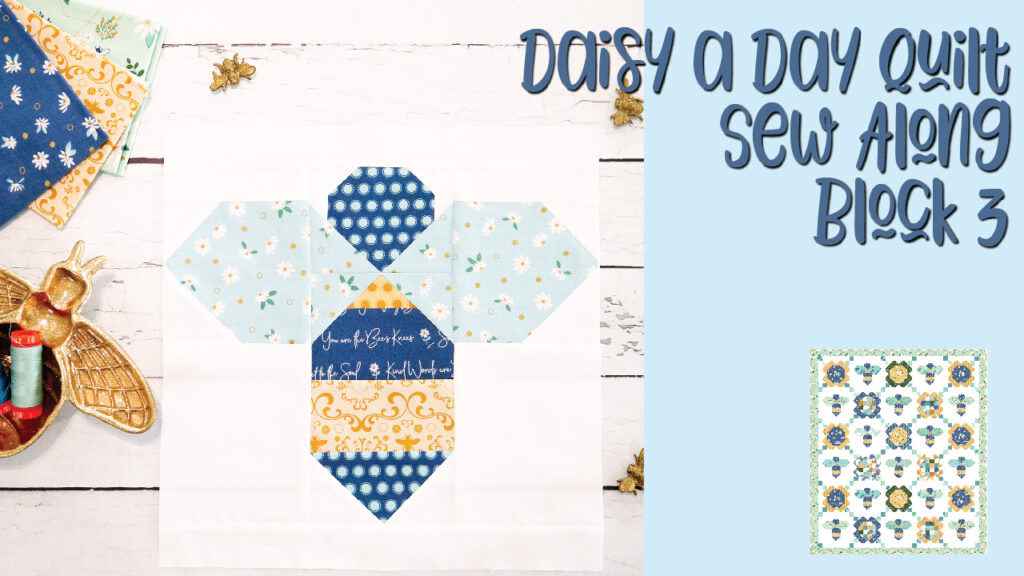 You can find the Daisy a Day Quilt pattern in my shop here – it is available in both PDF and Paper versions.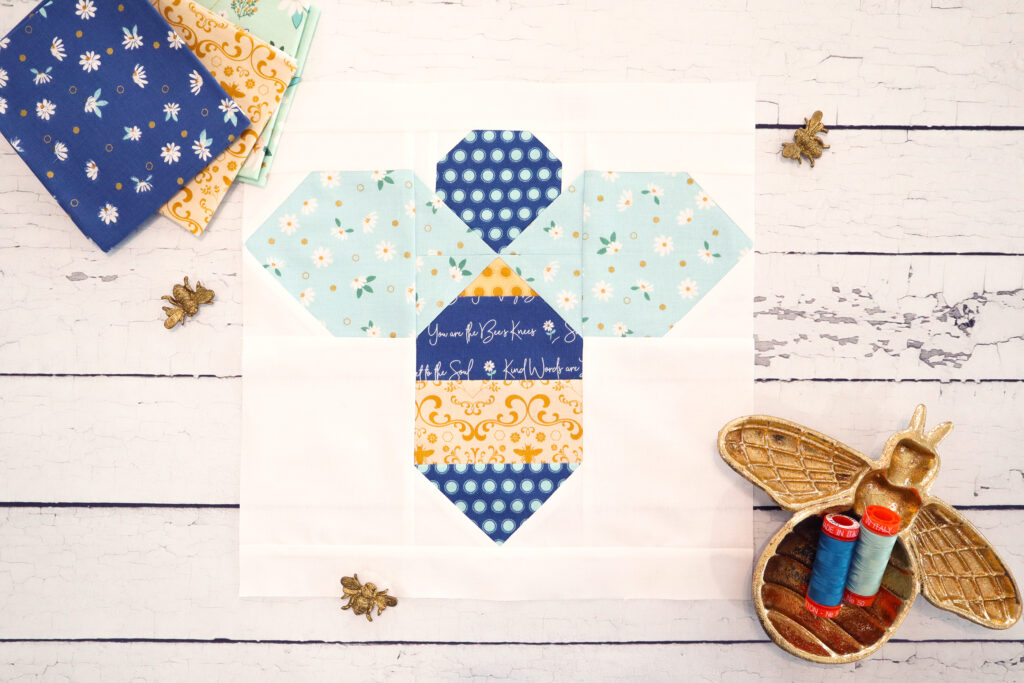 I can't wait to see your versions of the Daisy a Day Sew Along Block 3!