We are having so much with our current cute quilt along! This week we are making up the Daisy a Day Sew Along Block 2!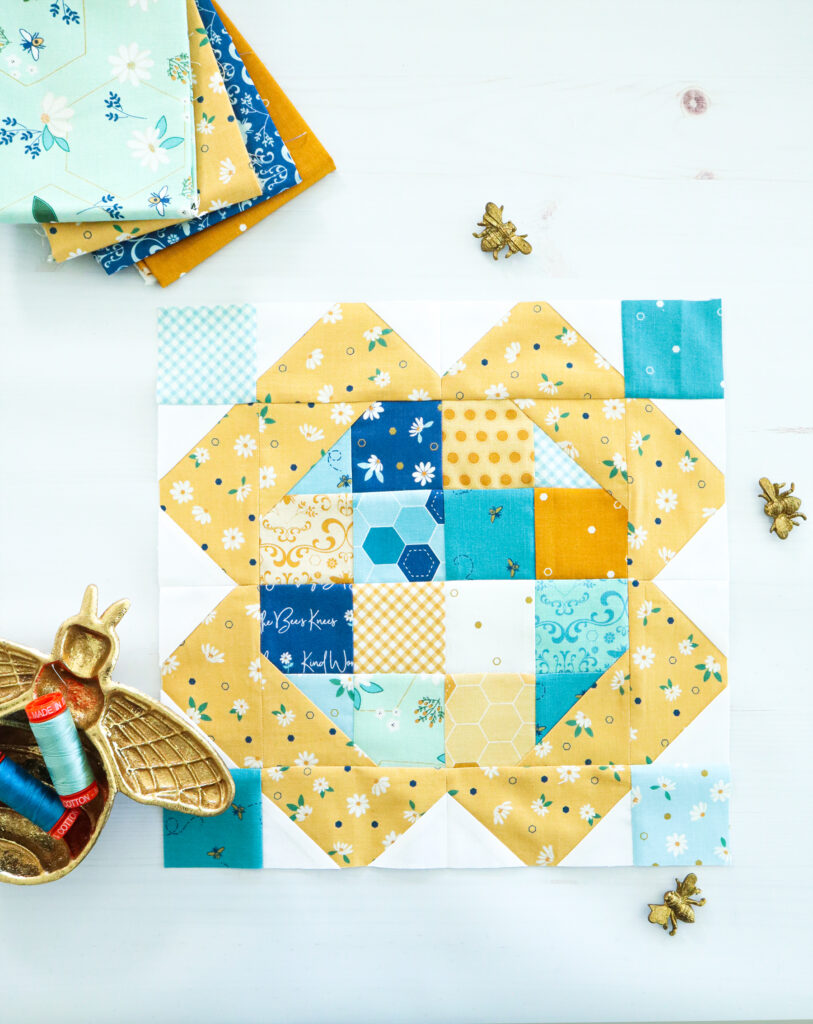 We are sewing through my Daisy a Day quilt right now. It is a mix of floral daisy and bee blocks, and they are all so fun to sew up. You can see the quilt along schedule here!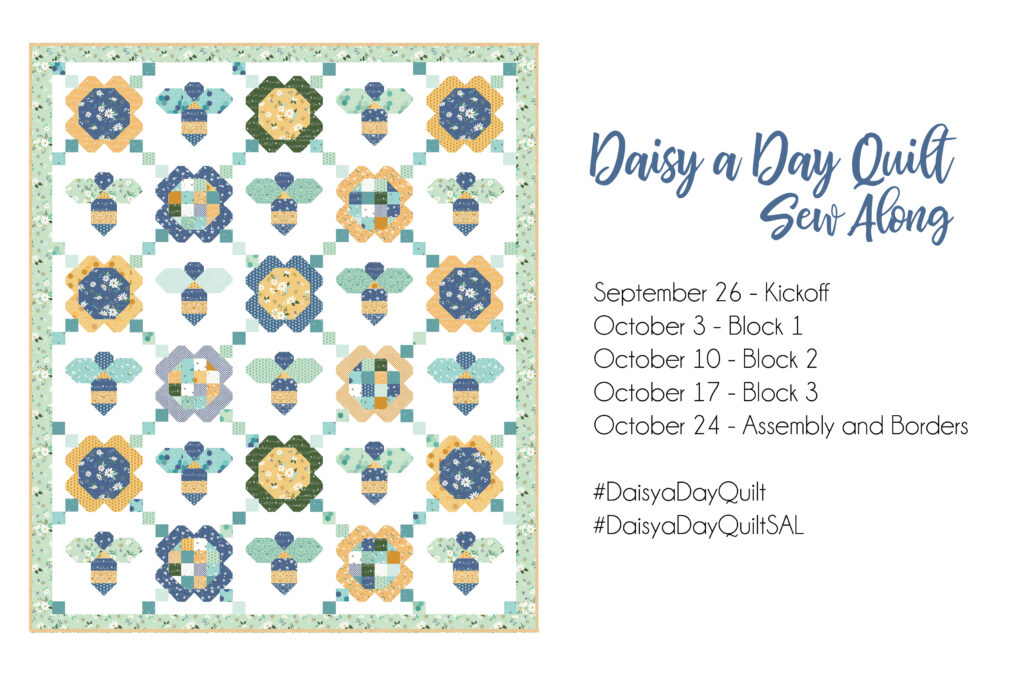 Last week we sewed up our Block 1 flowers, and today we are making up the patchwork version of the flowers. I love how colorful these are. The centers are made up of small squares, so they have a really fun look to the flowers.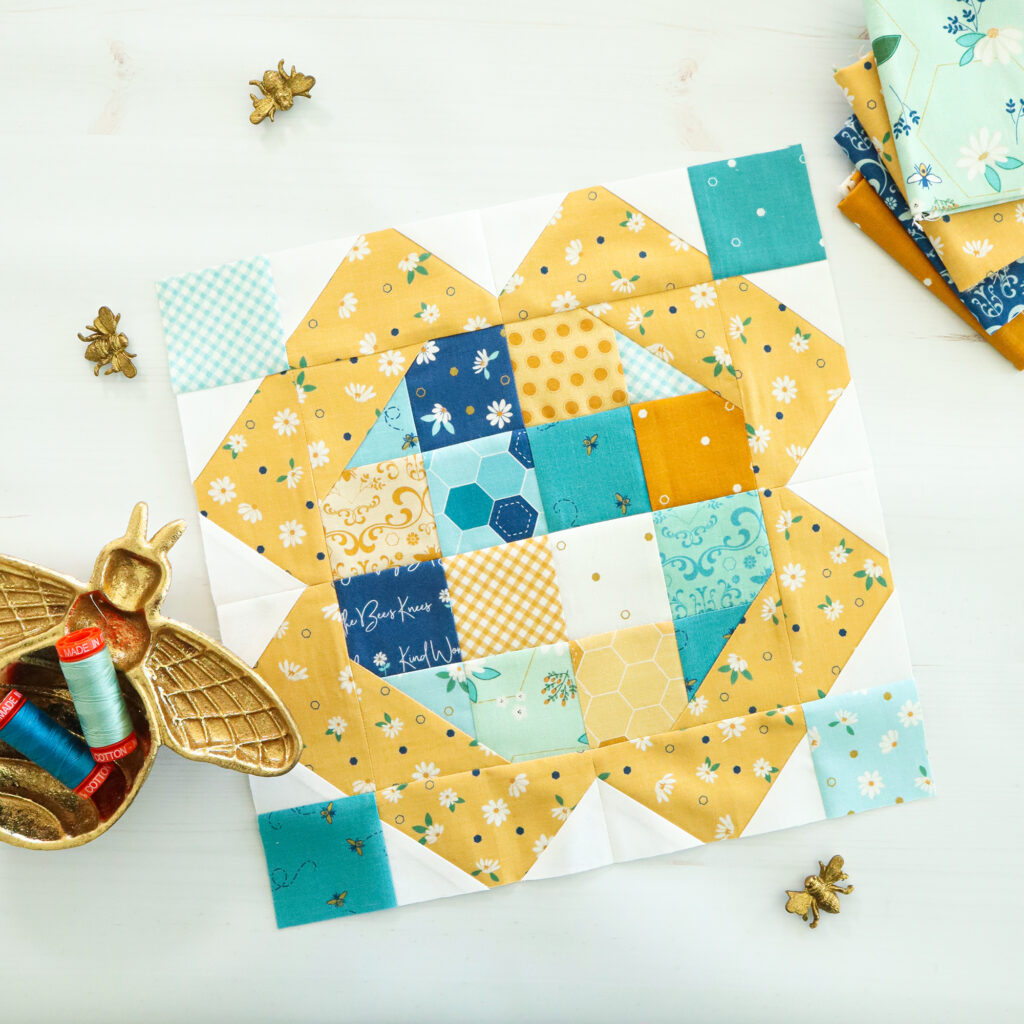 I am sewing up the quilt with my Daisy Fields fabrics. You can find shops carrying the fabrics and quilt kits here if you want to join us with those fabrics. Feel free to sew along with any fabric you like, though!
Daisy a Day Sew Along Block 2
This week I'll be sewing through the block Live with tips and info on how to make the block, and this week's giveaway too! This week's video will be Live on Monday, October 9, at 2 pm CT on YouTube and in my Facebook Group.
The videos will stay available for you to access at any time! So feel free to sew along at your own pace. If you want to pick up a Daisy a Day quilt, now is the time to do that, though! The fabric won't be around forever, so this is a great time to pick up your supplies now.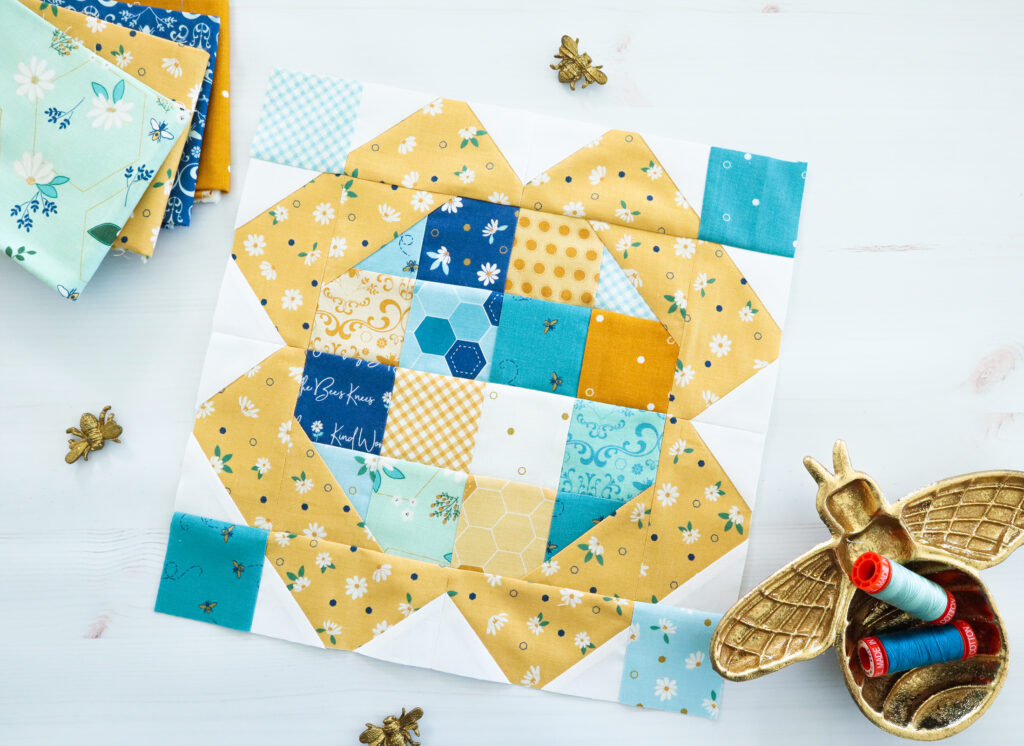 You can find the Daisy a Day Quilt pattern in my shop here – it is available in both PDF and Paper versions.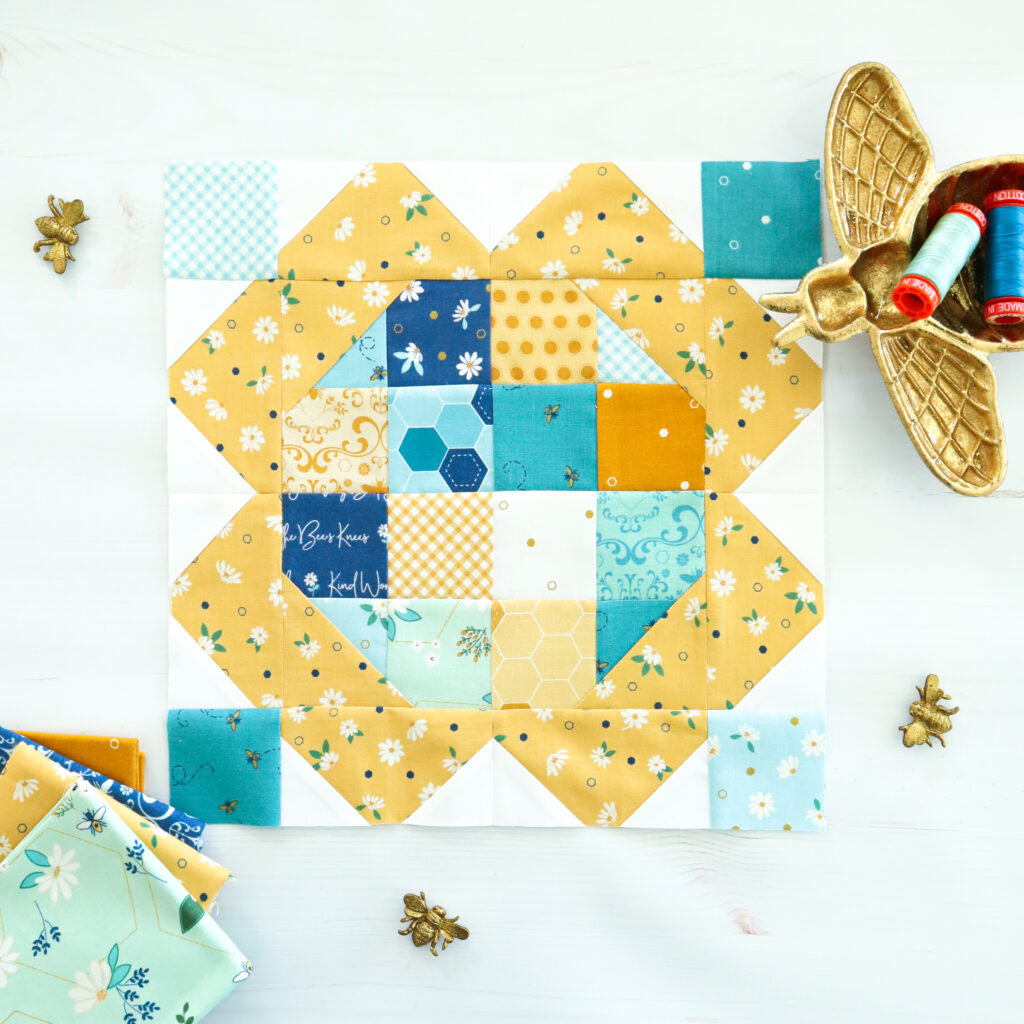 I can't wait to see your versions of the Daisy a Day Sew Along Block 2!