It is another week in our fun sew along with this sweet quilt! It is Support Group Sew Along Week 2, and we are making up another row of cute bra blocks!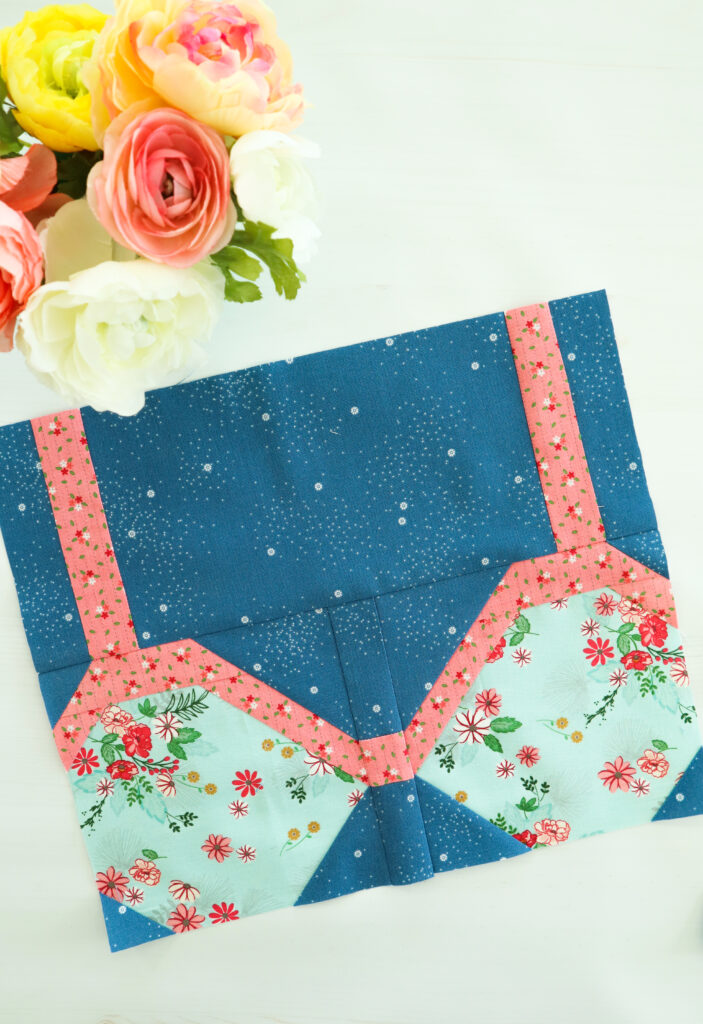 Last week we kicked off the Support Group Sew Along. This fabulous quilt from Lori Holt was designed to honor her mother, who survived breast cancer. Fat Quarter Shop is doing a sew along with this quilt to raise awareness for Breast Cancer research and they are also holding a fundraiser!  You can read more about how to donate here.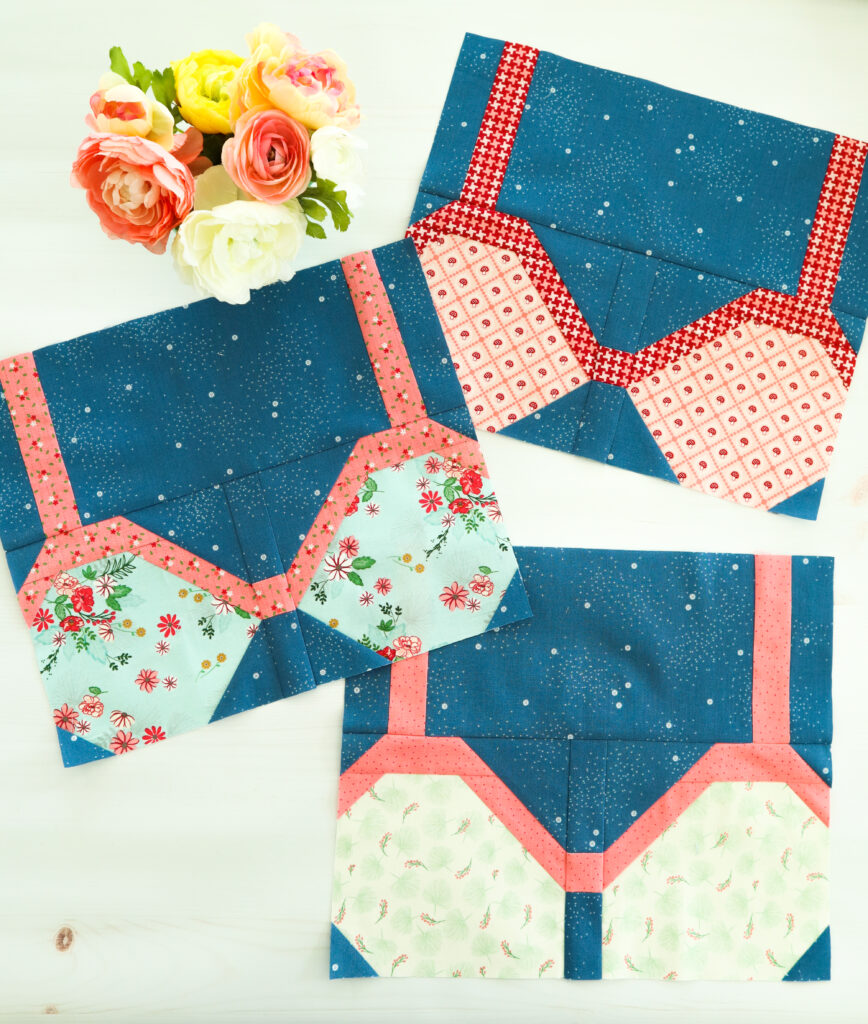 Last week we shared the first row of blocks, and this week we are showing off row two! I am sewing with my Dainty Daisy in Denim as the background, and I'm using the pastel florals from my Enchanted Meadow collection as the bra prints. It's been so fun picking out the prints for each block.
Support Group Sew Along Week 2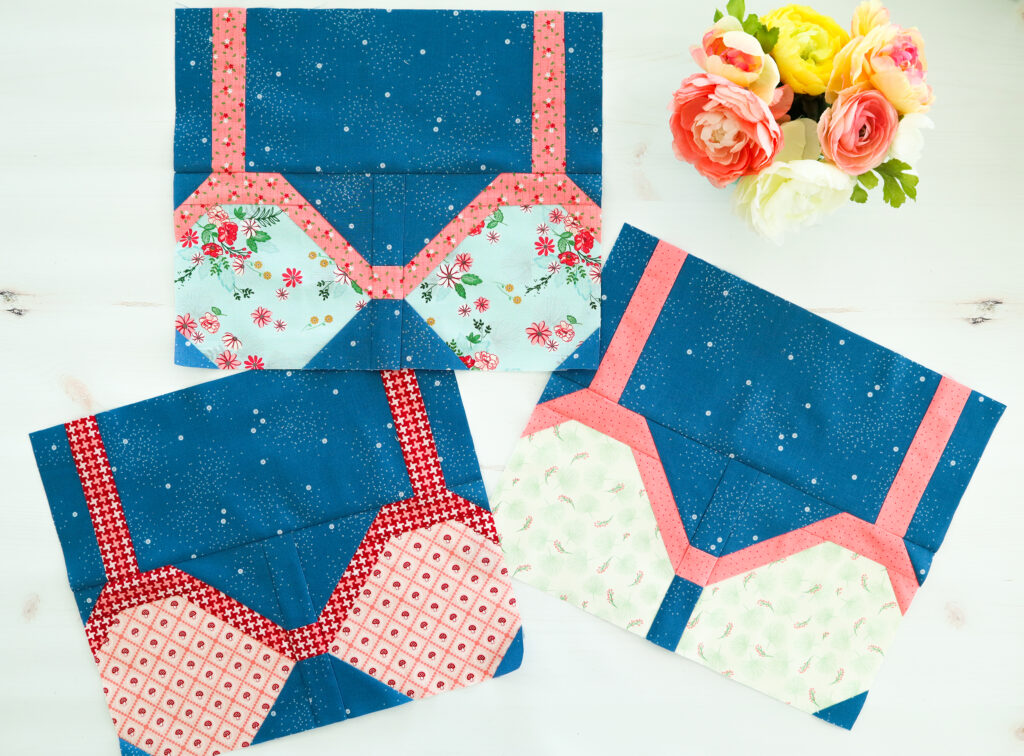 After sewing these up, editing the photos, and writing to tell you all about them, I just realized I made a mistake on one of the blocks! lol! So I'll definitely be fixing that, haha! You can see it on the cream-colored bra, I missed adding the blue background on the centers.
You can find my Support Group Week 1 blocks here.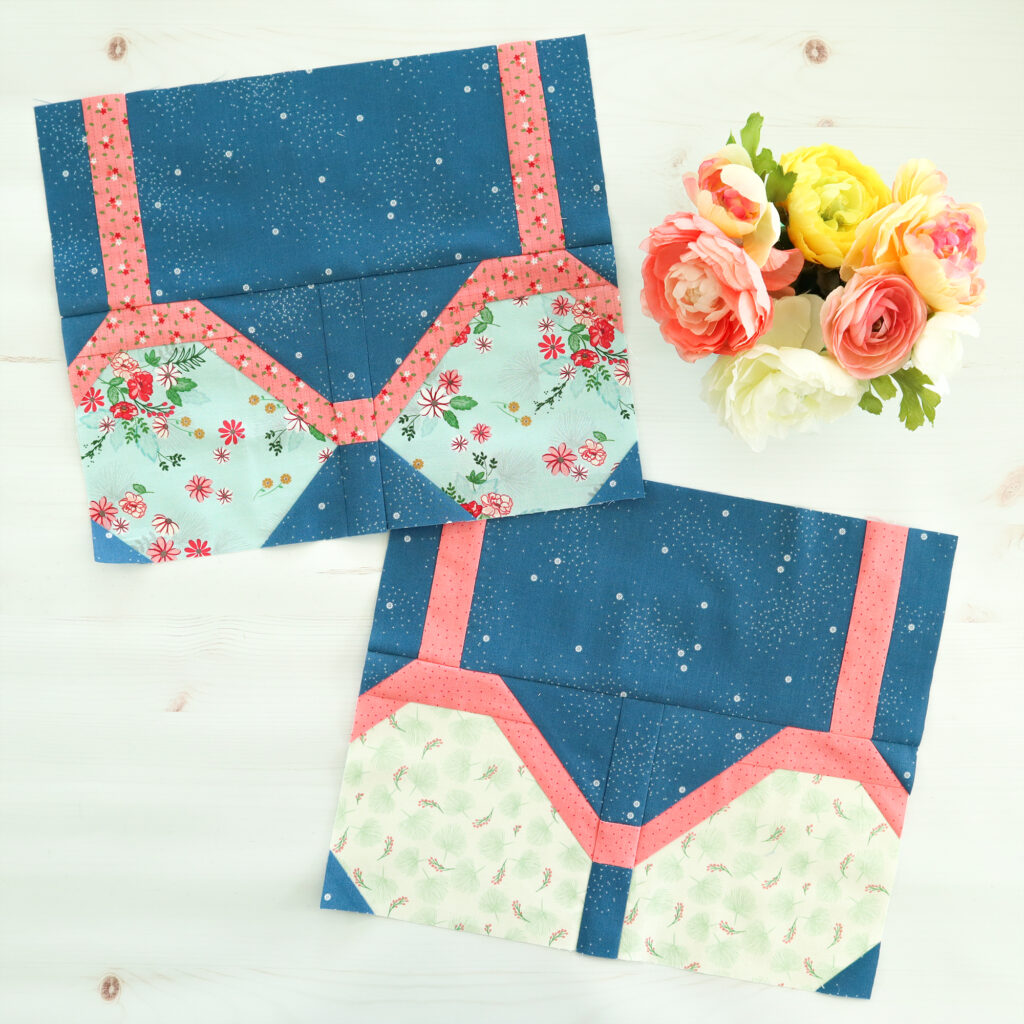 These are nice big blocks (ahem), so they are really fast to sew up. I'm really looking forward to seeing all these cute bra blocks put together!
If you want to make up your quilt using the same fabrics as the sample, you can find the Support Group kit here and the quilt and cross stitch patterns!