Today we are starting a fun new quilt along! Today is the Daisy a Day Quilt Along Kickoff!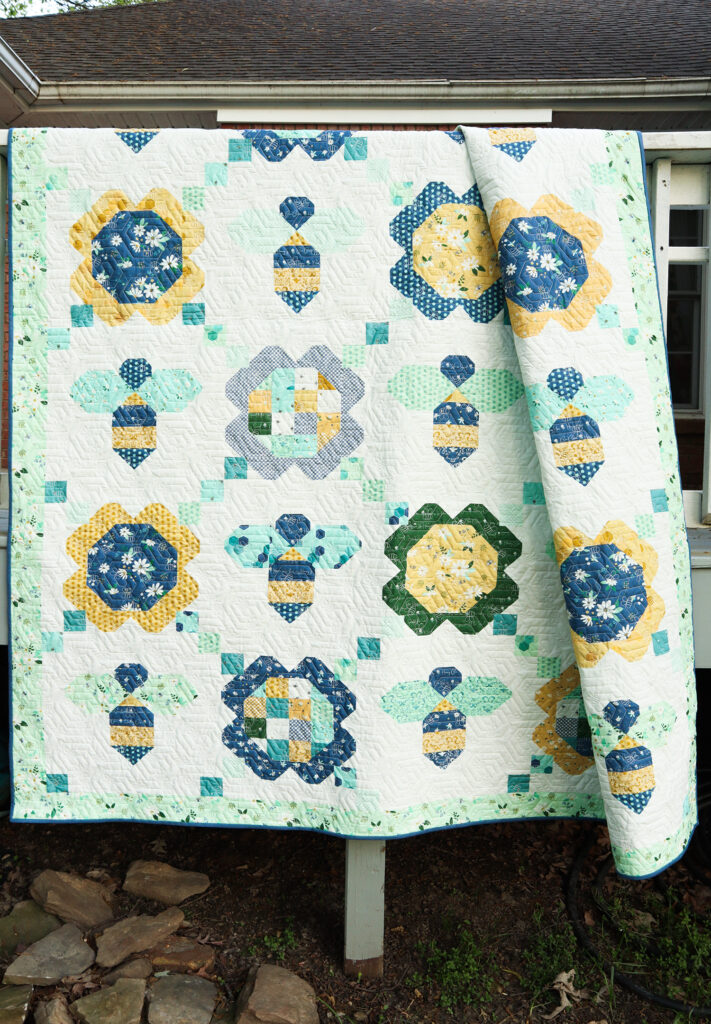 Daisy a Day is my new quilt pattern I designed to go with my current fabric collection, Daisy Fields! The quilt is made up of the sweetest flower blocks – some big and solid and some patchwork, and then a scattering of bee blocks around the flowers. It is such a fun quilt to make!
Here is the schedule for the sew along!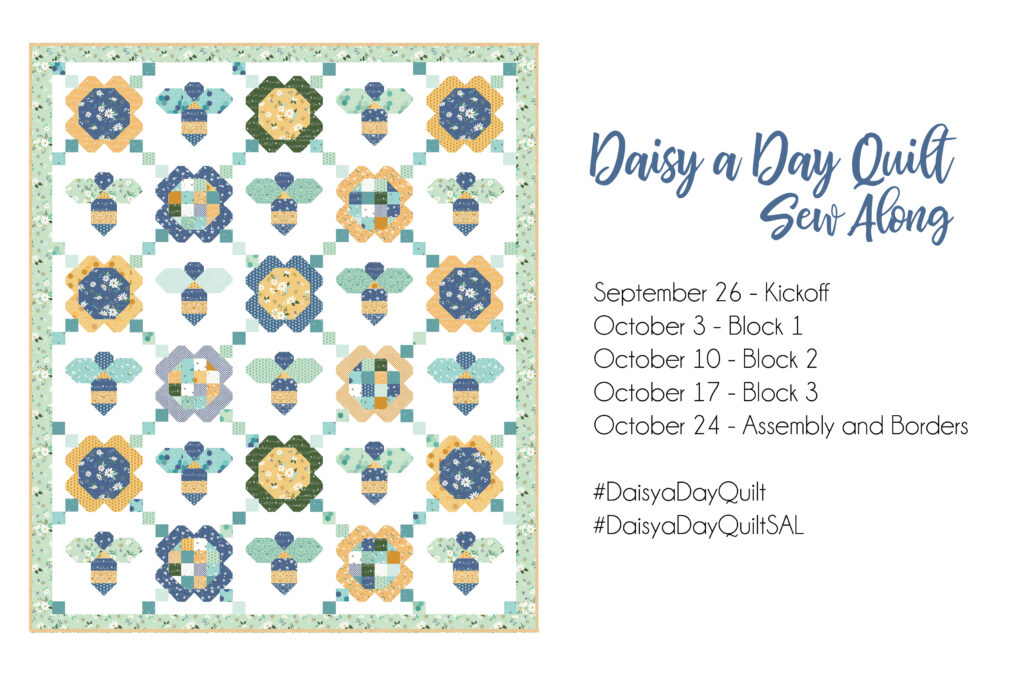 Daisy a Day Quilt Along Kickoff
Today is our kickoff day! I'll be doing a live video Monday, Sept. 26 on YouTube and in my Facebook Group – I'd love for you to join us! We'll be chatting about what will be ahead in the sew along, fabric choices, and of course, we'll have a fun giveaway!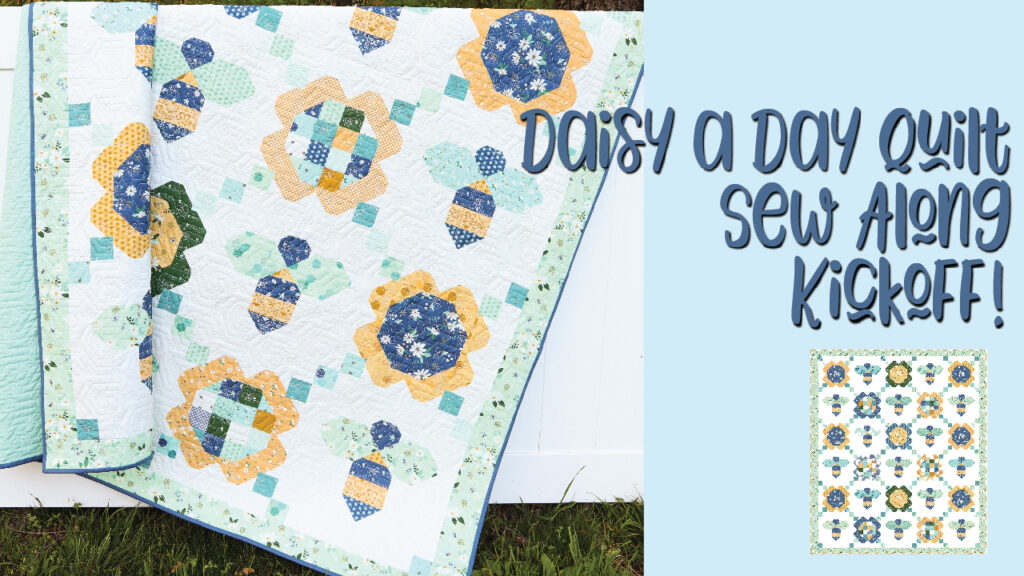 I'd love for you to sew along with Daisy Fields but feel free to join in with any fabrics you like! To make things even easier, there are lots of shops carrying the Daisy a Day quilt as well! You can find shops carrying it, and Daisy Fields fabrics, here!
If you have your fabrics and want to pick up the pattern, you can find it in my shop here!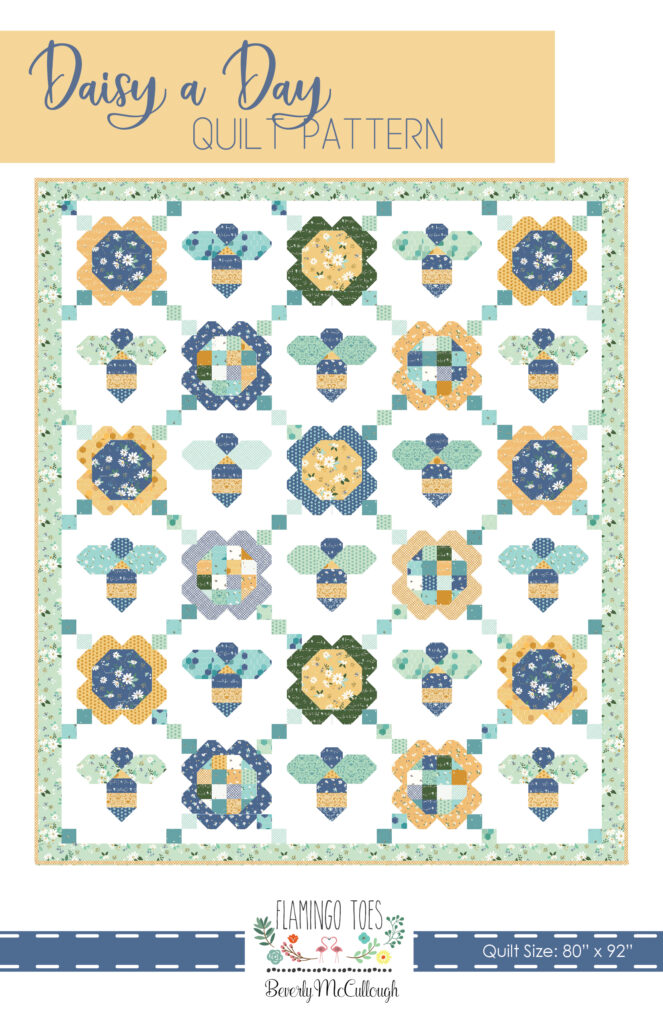 I can't wait to sew this quilt up with you! And make sure you check out the video for the Daisy a Day Quilt Along Kickoff!